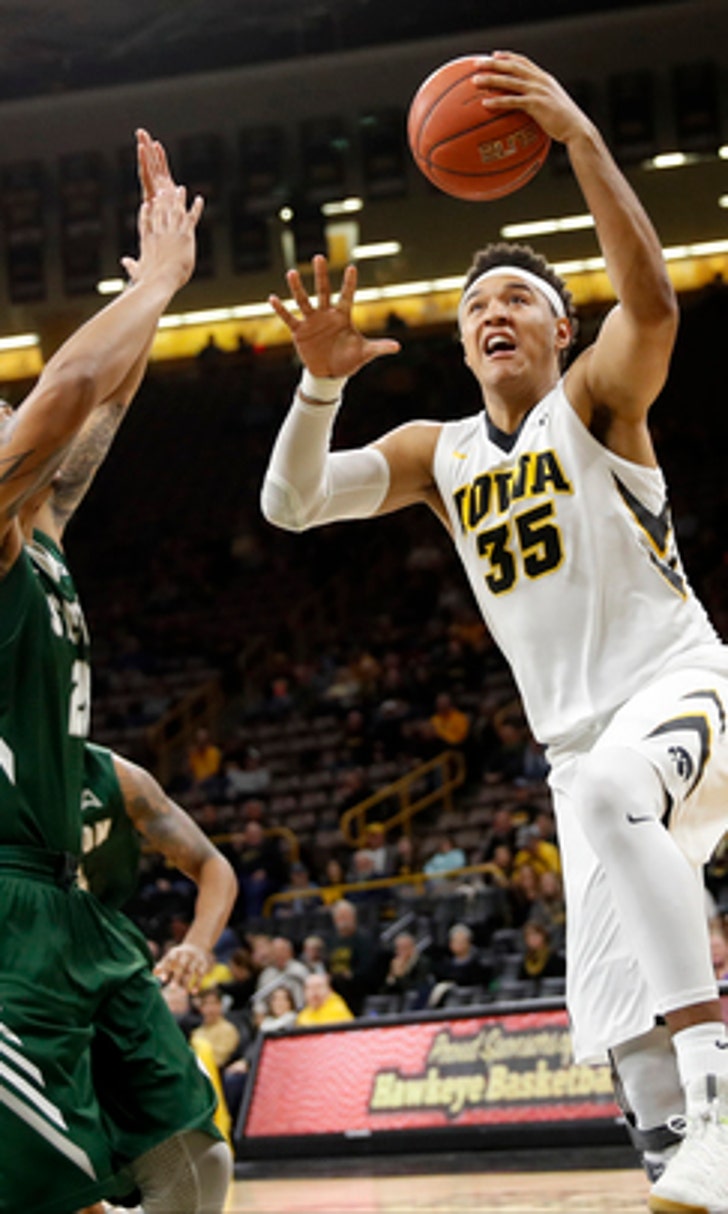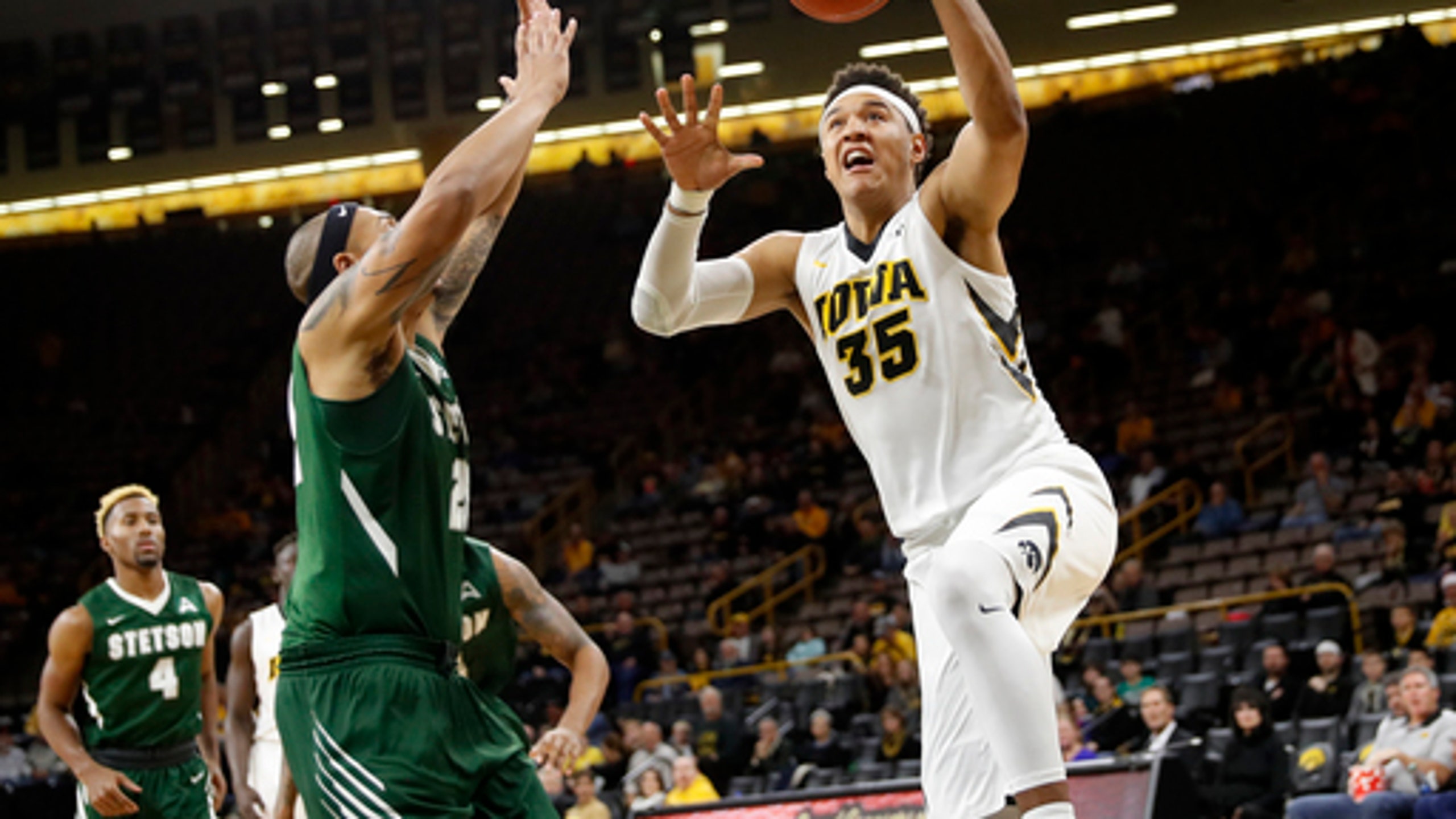 Rebuilding Iowa finds optimism in its freshmen
BY AP • December 14, 2016
IOWA CITY, Iowa (AP) After losing four senior starters, Iowa is in the midst of a major rebuild this season.
The recent performances of its freshmen suggest that those efforts might not take very long.
The Hawkeyes (5-5) have had serious struggles so far, most notably losing to Nebraska-Omaha at home. But that adversity has revealed reasons for optimism, because their freshmen have shown serious promise so far.
Newcomers Cordell Pemsl, Isaiah Moss, Jordan Bohannon and Tyler Cook have all become major contributors. Pemsl, Moss and Bohannon started in last week's upset of then-No. 25 Iowa State, and Cook (13.7 points, 5.3 rebounds per game) was a starter before a broken right finger set him back.
Iowa plays Northern Iowa (5-4) on Saturday as part of an annual doubleheader in Des Moines.
''Getting them to understand how to prepare and how to work and how to put it together (is the challenge) because from the very beginning they've been really good most of the time,'' Iowa coach Fran McCaffery said.
The Hawkeyes were concerned about their interior play after center Adam Woodbury's graduation. The 6-foot-8 Pemsl looks like he might be able to fix that problem.
Pemsl was somewhat overlooked during the recruiting process because of shoulder and knee injuries. But he still led Dubuque (Wahlert) Iowa in scoring and rebounding in all four of his high school seasons - and he's put up some impressive stats in his collegiate debut.
Pemsl is one of just seven Division I players in the last 20 years to hit at least 75 percent of his shots in his first 10 games, which McCaffery said is a product of advanced shot selection. Pemsl (42 of 56 shooting) also averaging 17 points a game since taking the injured Cook's spot in the starting lineup, with 4.9 rebounds and roughly a block a game as well.
''Little things that'll help my game, help me get easy and efficient shots,'' Pemsl said when asked about his recent scoring binge. His teammates ''know that they can count on me to turn around and score or find them with a kick out.''
Bohannon is the youngest of four brothers to play Division I ball, including Zach (Wisconsin) and Matt (Northern Iowa).
Although Bohannon was Iowa's Mr. Basketball in 2016, he was expected to be Iowa's backup point guard as a freshman. But like Pemsl, Bohannon jumped into the starting lineup four games ago and hasn't looked back, averaging over 13 points and 5.5 assists as a starter.
''We've all prepared ourselves to be in the position we are in right now,'' Bohannon said of he and his fellow freshmen. ''It's hard as a freshman. Coach has been on me every day knowing I had to play right away.''
Moss, a 6-foot-5 guard who redshirted in 2015-16, had his breakout performance last week. He scored 35 points combined in wins over Stetson and the Cyclones to earn Big Ten freshman of the week honors.
''He's got unlimited potential because very few people that are that quick and athletic have that kind of stroke,'' McCaffery said. ''Once he really believes he's as great as we think he should be, then he'll become that great.''
McCaffery will have some serious shuffling to do when Cook, the most highly-touted recruit he ever brought to Iowa City, returns next week. And although the young Hawkeyes have had their moments so far, they'll much more likely to finish near .500 than near the top of the Big Ten.
But the four seniors they lost led the program to three straight NCAA Tournaments. If Iowa's newest core can continue to progress, they might someday match that feat.
''You've got to be patient,'' McCaffery said.
---
More college basketball at www.collegebasketball.ap.org
---