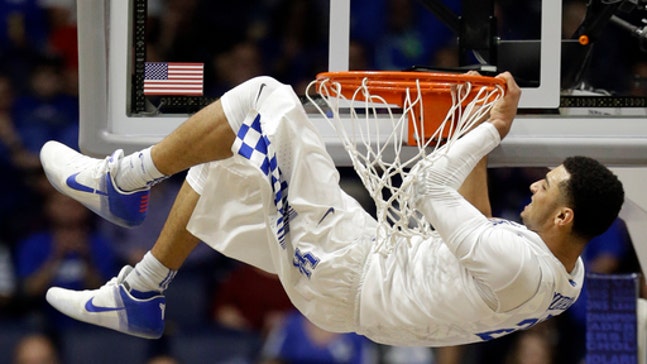 Ranking every NCAA tournament first-round game, from No. 1 to No. 32
Published
Mar. 14, 2016 3:59 p.m. ET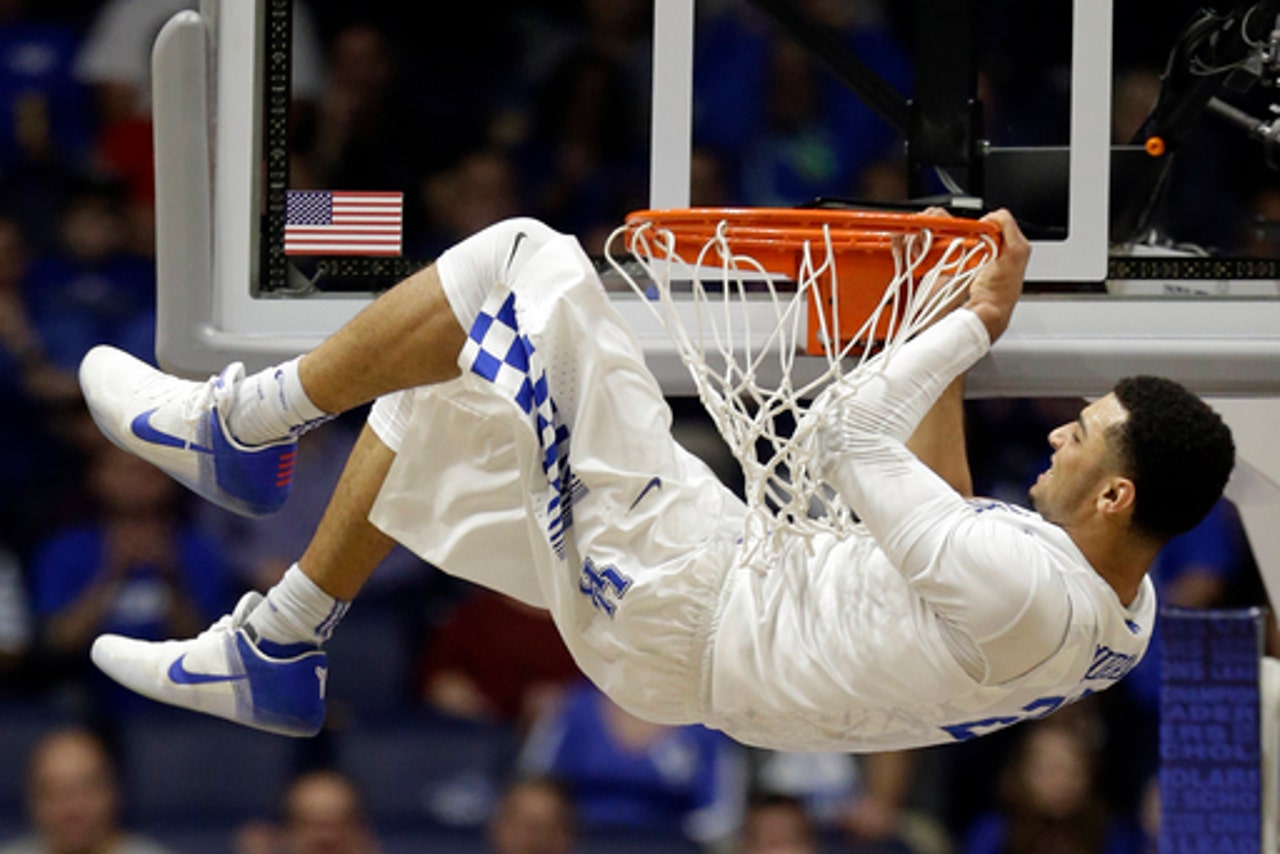 The greatest 36 hours of the years begins Thursday at noon ET. By the next midnight, the NCAA tournament field will be chopped in half, after 32 games that will range from mind-numbingly boring to insta-classics that will be shown on highlight reels for decades. Before the Madness begins, Fox Sports ranks all 32 of those first-round games -- think of it as a guide to which games to watch and which to skip (at least until the halftime scores roll in). We ranked based on the likelihood of a tight matchup, the possibility of upset, the predicted quality of game, star power both on the sideline and the floor as well as that intangible excitement you get when scanning the bracket and seeing two names connected on the bracket. Of course, the beauty of the tournament is that the unpredictability of everything, particularly the first round, means the worst game on the slate has the potential to be the best and everyone on the floor as the clock hits zero has the possibility of becoming a successsor to Bryce Drew or Ali Farokhmanesh. Immortality awaits.
1. West Virginia (3) vs. Stephen F. Austin (14) --€" Friday, 7:10 p.m., CBS
The Lumberjacks are 88-13 the past three years. Bob Huggins has shed some of his reputation as an upset-prone early-round coach, but it's always lurking. What does that give us? Hopefully a surprisingly competitive 3/14 game right in primetime on Friday. 
2. Kentucky (4) vs. Stony Brook (13) --€" Thursday, 9:40 p.m., CBS
America, meet Jameel Wharney. Jameel Wharney meet, well, probably just Tracy Wolfson and only her if you beat Kentucky. Wharney has the potential to be the breakout star of the college-basketball season. Ben What on LS-Who?
3. Arizona (6) vs. Vanderbilt/Wichita St. (11) --€"€" Thursday, 9:20 p.m., TNT
Vanderbilt vs. Wichita State is the best First Four game in history. Then, the winner of that will then play an underseeded Arizona team on Thursday night. It'll be a tough go for either Vandy or the Shockers but it'll make for great TV. 
4. Baylor (5) vs. Yale (12) --€"€" Thursday, 2:45 p.m., CBS
The annual Ivy League game is always fun to watch for the jarring realization that it's the first and last time anyone from Harvard, Yale, UPenn or Cornell will be viewed as an underdog at life.
5. Seton Hall (6) vs. Gonzaga (11) --€"€" Thursday, 9:57 p.m., truTV
Yet another year when the committee doesn't know how to seed Gonzaga. This time, the 'Zags got a No. 11 and, despite playing a Seton Hall team that some were using the f-word to describe this weekend ("four seed"), they're still about 50/50 to win their opener. 
6. Duke (4) vs. UNC Wilmington (13) --€"€" Thursday, 12:15 p.m., CBS
In the NFL it's the Cowboys. In baseball it's the Yankees. In college basketball it's ABD (Anybody But Duke). So welcome to the big time, UNC Wilmington. You are America's new team. (By the way, that acronym thing worked far better when it was the linear ABC for Anybody But Carolina, which was a popular refrain in the Dean Smith era.)
7. Purdue (5) vs. Little Rock (12) --€"" Thursday, 4:30 p.m., TBS
Little Rock beat two bubble teams in San Diego State (whose bubble popped) and Tulsa (whose bubble is still floating around for some reason known only to the laws of physics and the selection committee). Then the Arkansas-based team ran through most of its schedule. Purdue is a typical major-conference No. 5 seed. They have some huge wins, some mediocre losses and the potential to sneak into the Elite Eight or have a poor rebounding day and lose to a school you hadn't known existed before the selection -- er, the bracket leak.
8. California (4) vs. Hawaii (13) --€"€" Friday, 2 p.m., TBS
Hawaii goes 27-5 playing an ocean-hopping schedule and wins its conference with a solid No. 61 KenPom ranking. And how does the selection committee reward them? With a tip time of 8 a.m. Honolulu time. At least the game's on Friday.
9. Maryland (5) vs. South Dakota State (12) --€"€" Friday, 4:40 p.m., TBS
The Terps are a thrilling tournament team in that they're a legit threat to win or lose every single time they step on the floor and not in the "all teams could lose" way but in the "a sinkhole-like implosion is seriously one Melo Trimble dribble away." But MD always hangs around, which is the crazy part. They had no business being in there with Michigan State on Saturday yet there they were -- with a chance to win in the final minute.
10. Oklahoma (2) vs. CSU Bakersfield (15) --€"" Friday, 4 p.m., TNT
As neither 2pac nor Dre discussed the location of Bakersfield at the end of the California Love video, I can't say I know much about CSU. The basketball team, however, is making its first NCAA tournament appearance since jumping to Division I in 2007. So why is this game so high if it seems like such a mismatch? Because it gives you the chance to watch the thrilling Buddy Hield, Oklahoma's national POY candidate and one of the two or three guys who can, and will, put his team on his back this March.
11. Texas A&M (3) vs. Green Bay (14) --€"€" Friday, 7:20 p.m., TBS
Green Bay plays with the fastest tempo in the tournament, which could lead to an exciting game or Texas A&M doubling up the Phoenix who will run themselves out of the gym.
12. Oregon State (7) vs. VCU (10) --€"€" Friday, 1:30 p.m., TNT
VCU still has the coolness factor leftover from the Shaka Smart era. The same cannot be said of the Craig "Obama's brother-in-law" Robinson era in Corvallis.
13. Indiana (5) vs. Chattanooga (12) -- Thursday, 7:10 p.m., CBS
This feels like the hot 12 over 5 upset pick, no? 
14. Michigan State (2) vs. Middle Tennessee (15) --€" Friday, 2:45 p.m., CBS
College basketball has great interconference games in the fall, but they're buried by football. Then, come conference time, it becomes such a regional sport in which casual fans watch their preferred league and probably don't see a whole lot more than that. So, while you may have heard of Denzel Valentine, there's a chance you haven't seen him play in months, if at all. Take that opportunity on Friday. He's what college basketball is about, or should be anyway.
15. Miami (3) vs. Buffalo (14) -- Thursday, 6:50 p.m., TNT
They should play this game in Joe Robbie Stadium, with the basketball court in the outfield with the faded yard markers, just off the dirt infield, and Dick Enberg and Bob Trumpy calling it on NBC. 
16. Utah (3) vs. Fresno State (14) --€" Thursday, 7:27 p.m., truTV
Utah is the sneaky good team that's going to be not-so-sneaky come Thursday. And one of my cardinal rules in picking brackets is that one should never get on board with the sneaky good team. Your cardinal rule should be never paying attention to mine.
17. Iowa State (4) vs. Iona (13) --€" Thursday, 2 p.m., TBS
Iowa State always feels like a constant upset mark (thanks Marcus Fizer) while Iona always feels like a constant upset maker. But ever since that famous Hampton loss (the one where the coach was picked up and whirled around like a rag doll), Iowa State has lost just one first-round game while Iona hasn't won a tournament game since Jimmy Carter was president. The power of perception.
18. USC (8) vs. Providence (9) -- Thursday, 9:50 p.m., TBS
Each team had late-season runs in which they won twice in eight games. But adding four more at-large teams was a solid idea.
19. Texas (6) vs. Northern Iowa (11) -- Friday, 9:50 p.m., TBS
The two teams have the most combined losses for any of the other 31 first-round games. But that could make for a good, if sloppy game. Combine that with how jarring it is not seeing Rick Barnes on the Texas sideline (it takes you a minute to adjust, like when you wake up from a nap and aren't sure where you are) and this could be relatively interesting.
20. St. Joseph's (8) vs. Cincinnati (9) --€" Friday, 9:57 p.m., truTV
Last night, I saw two different analysts describe this contest as being between two "well-coached teams." Translation: "There's nothing interesting to say about this game."
21. Notre Dame (6) vs. Michigan/Tulsa (11) --€" Friday, 9:40 p.m., CBS
The Fighting Irish didn't get the privilege of playing on St. Patrick's Day -- two-day bender, wohooo! But don't worry, the committee made up for it by giving Notre Dame the winner of a play-in game between the two worst at-large teams not named Syracuse. 
22. Xavier (2) vs. Weber State (15) -- Friday, 9:20 p.m., TNT
"Is Xavier any good," you're Googling right now. What you should be asking yourself is whether you can pronounce either of these schools properly. (It's WEE-ber.)
23. Wisconsin (7) vs. Pittsburgh (10) --€" Friday, 6:50 p.m., TNT
Wisconsin started the regular season 9-9. Pitt finished 6-9. 'Nuff said.
24 (tied). Villanova (2) vs. UNC-Asheville (15) --€" Friday, 12:40 p.m., truTV
24 (tied). Texas Tech (8) vs. Butler (9) -- Thursday, 12:40 p.m., truTV
You know you have a dog game when it gets the afternoon slot on truTV. Man, there's going to be some pissed off Hack My Life fans out there when they see Jay Wright on their televisions instead of, uh someone's life getting hacked?
26. Kansas (1) vs. Austin Peay (16) -- Thursday, 4 p.m., TNT
See the tournament's top seed play Kansas. (This refers to a theoretical tourament in which teams are seeded by the likelihood their school names will cause 40-year-olds to make a slew of juvenile jokes while possessing the self-awareness that they aren't much different right now than they were during the 1985 tournament.)
27. North Carolina (1) vs. FGCU/Farleigh Dickinson (16) --€" Thursday, 4 p.m., TBS
Florida Gulf Coast, who plays Farleigh Dickinson in the First Four, is not your slightly older brother's Florida Gulf Coast, but that doesn't mean a possible matchup with Carolina can't be somewhat compelling. This game gets knocked down one spot because of the worrying terror of watching a vertigo-stricken Roy Williams on the sideline. GET THE MAN A CHAIR!
28. Oregon (1) vs. Holy Cross/Southern (16) --€" Friday, 7:27 p.m., truTV
Tough the Ducks might not be one of the best eight teams in the field, this game has the feel of a 97-49 romp, just for Dana Altman's team to prove to itself that it belongs. Then they'll lose to St. Joe's. But the main reason it's so low? Fear of blindness.
29. Colorado (8) vs. Connecticut (9) -- Thursday, 1:30 p.m., TNT
How is this worse than some No. 1 vs. No 16 games that will almost inevitably be 20-point blowouts? Because at least when you're watching Kansas or North Carolina you're seeing one good team with Final Four bonafides. That's far better than this blech 8/9 game, played for the right to lose to Kansas in the second round. (Though there's the potential cool story of Buffaloes coach Tad Boyle playing against his alma mater, the same thing that could happen to Maryland coach Mark Turgeon if the Terps face the Jayhawks in the Sweet 16.)
30. Virginia (1) vs. Hampton (16) -- Thursday, 3:10 p.m., truTV
If Virginia's pack-line defense is bringing it Thursday afternoon, Hampton could very well pull a Matthew McCounaughey in Dazed and Confused and flirt with the teens. (Long setup high-five!!!)
31. Dayton (7) vs. Syracuse (10) --€" Friday, 12:15 p.m., CBS
Every committee member should be locked into a hotel room and forced to watch this game without access to food, drink or restroom. All two hours, 15 minutes, no breaks. This game is so awful that even if it's good, it'll still be terrible.
32. Iowa (7) vs. Temple (10) --€" Friday, 3:10 p.m., truTV
My wife went to Temple. I watched more Temple basketball this season than probably 99.9% of people who didn't attend the university. I like Temple. I root for Temple. But good lord is Temple horrible this season and it's not even in a fun way, just in a "we're really bad and unenjoyable to watch" way. They're like Fuller House. And then they're playing Iowa? I just caucused with myself. Zzzzzzz.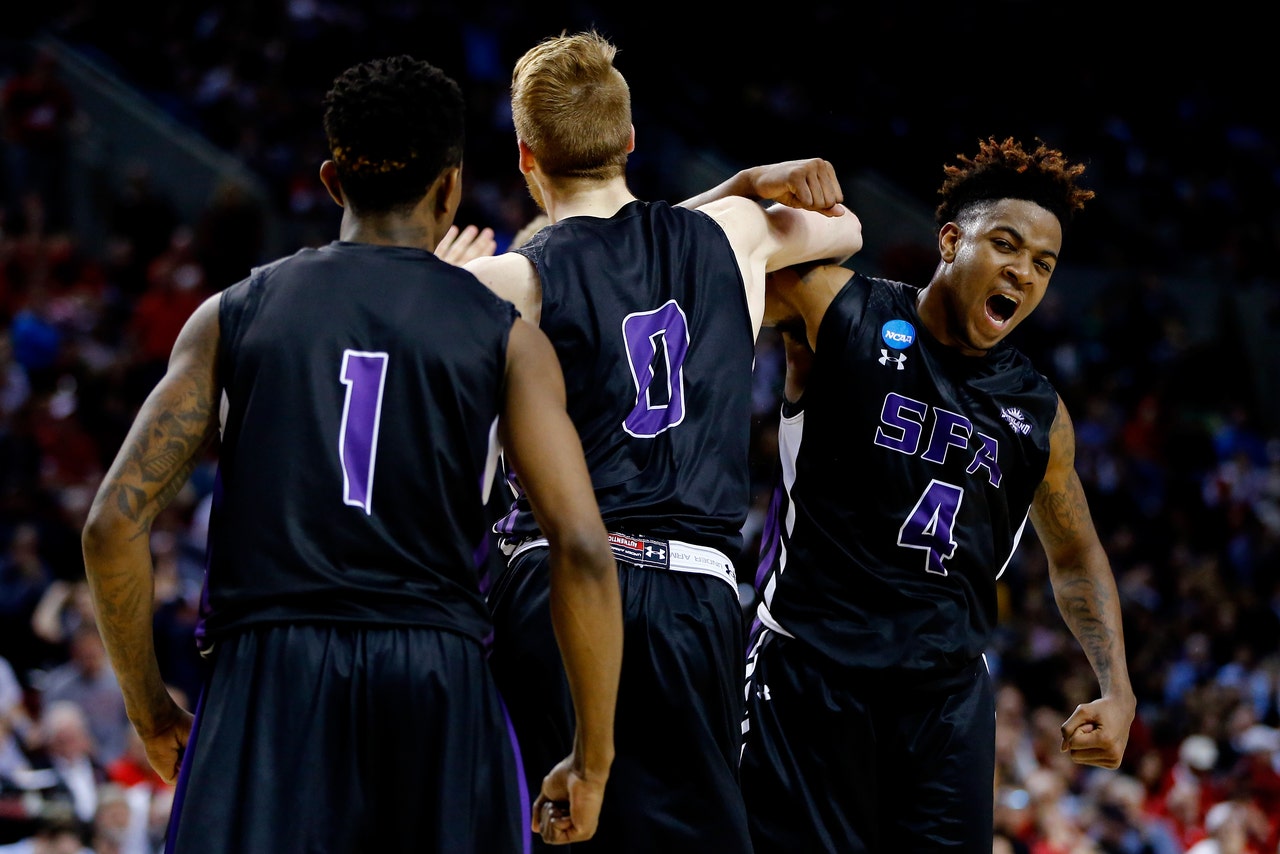 (Photo by Jonathan Ferrey/Getty Images)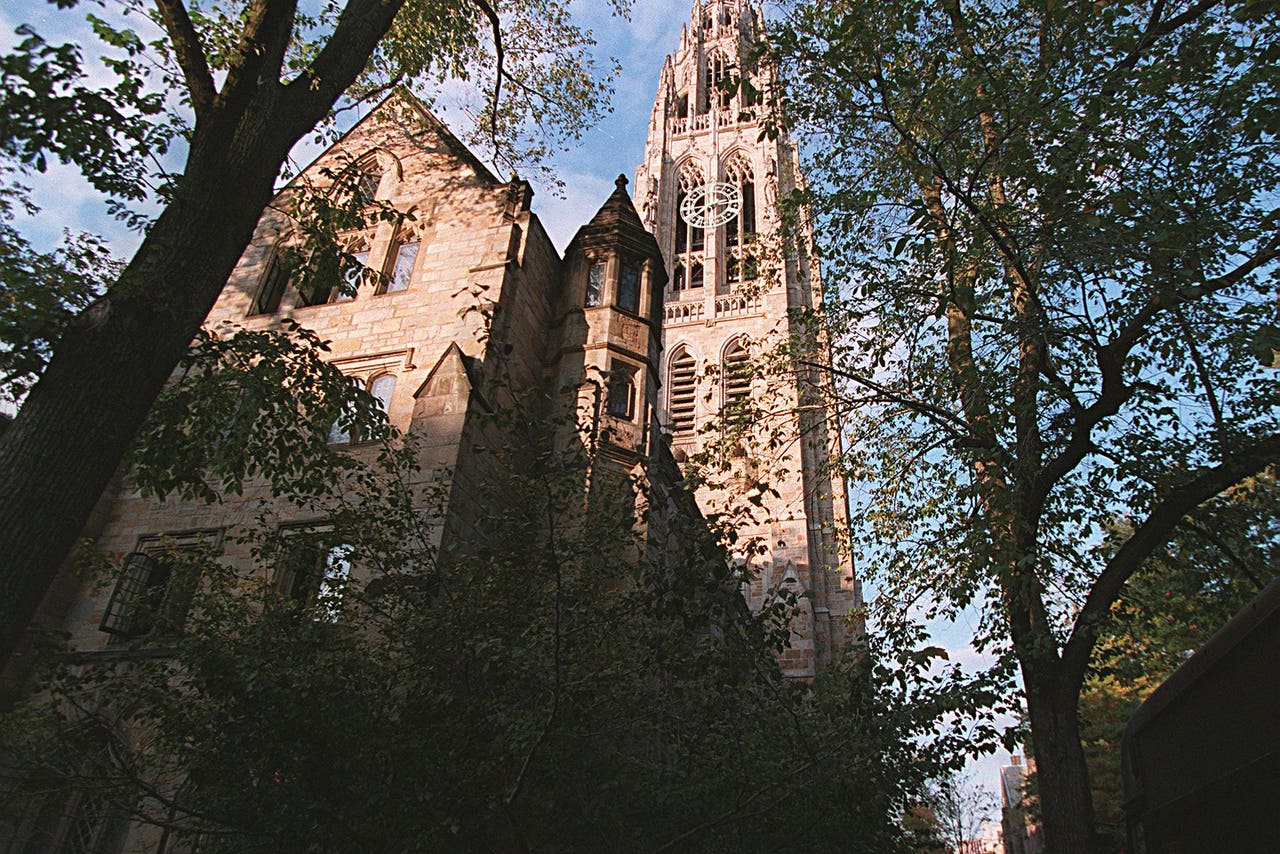 (Photo by Jonathan Wiggs/The Boston Globe via Getty Images)
(Photo by Joe Robbins/Getty Images)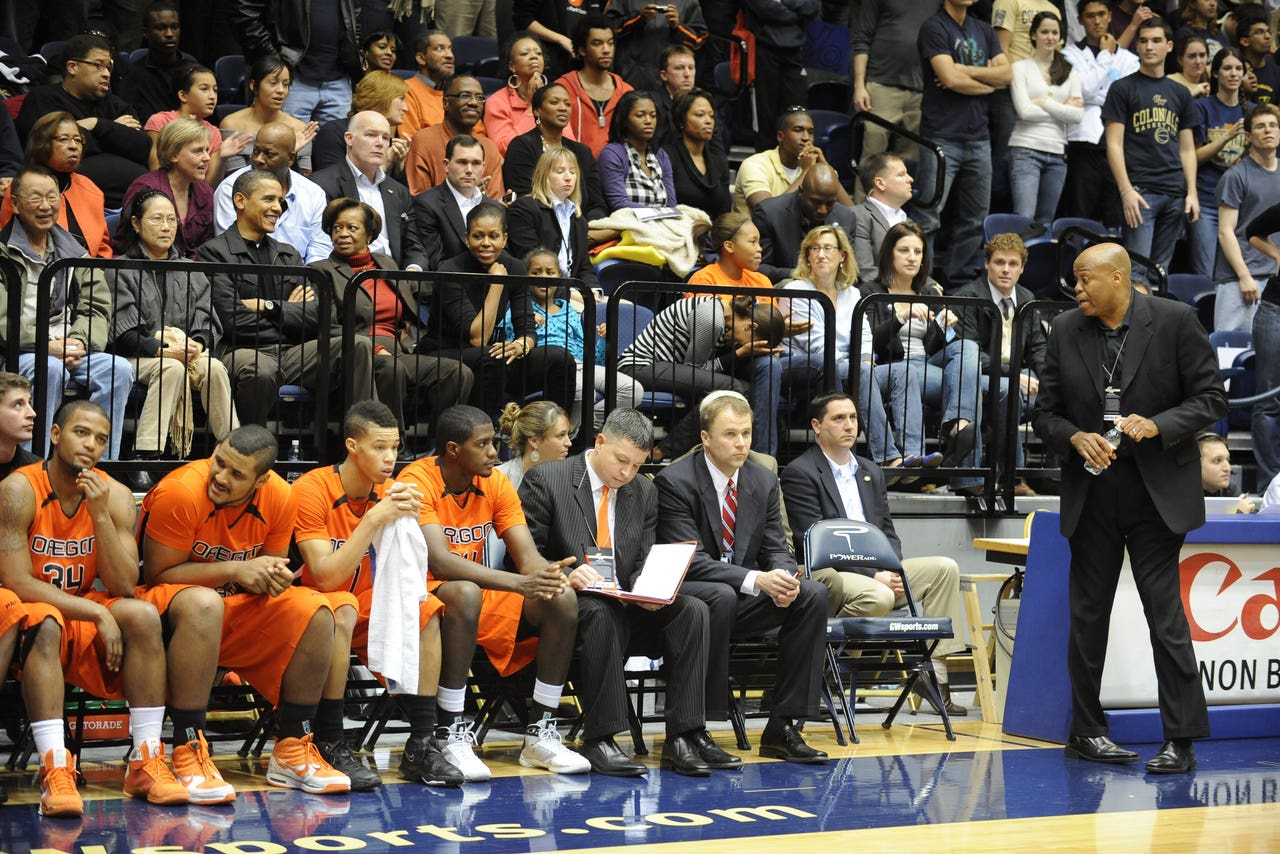 (Photo by Mitchell Layton/Getty Images)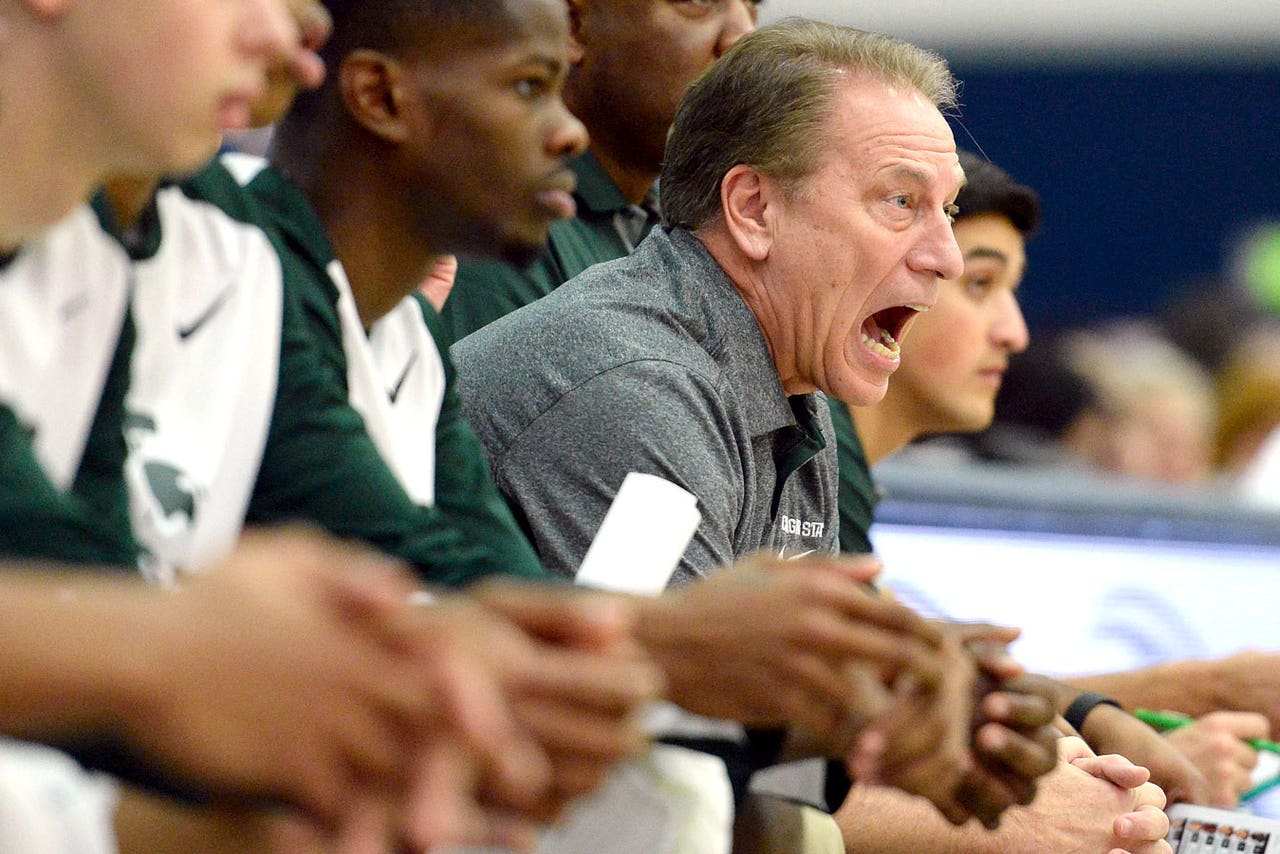 (Kake Roth-USA TODAY Sports)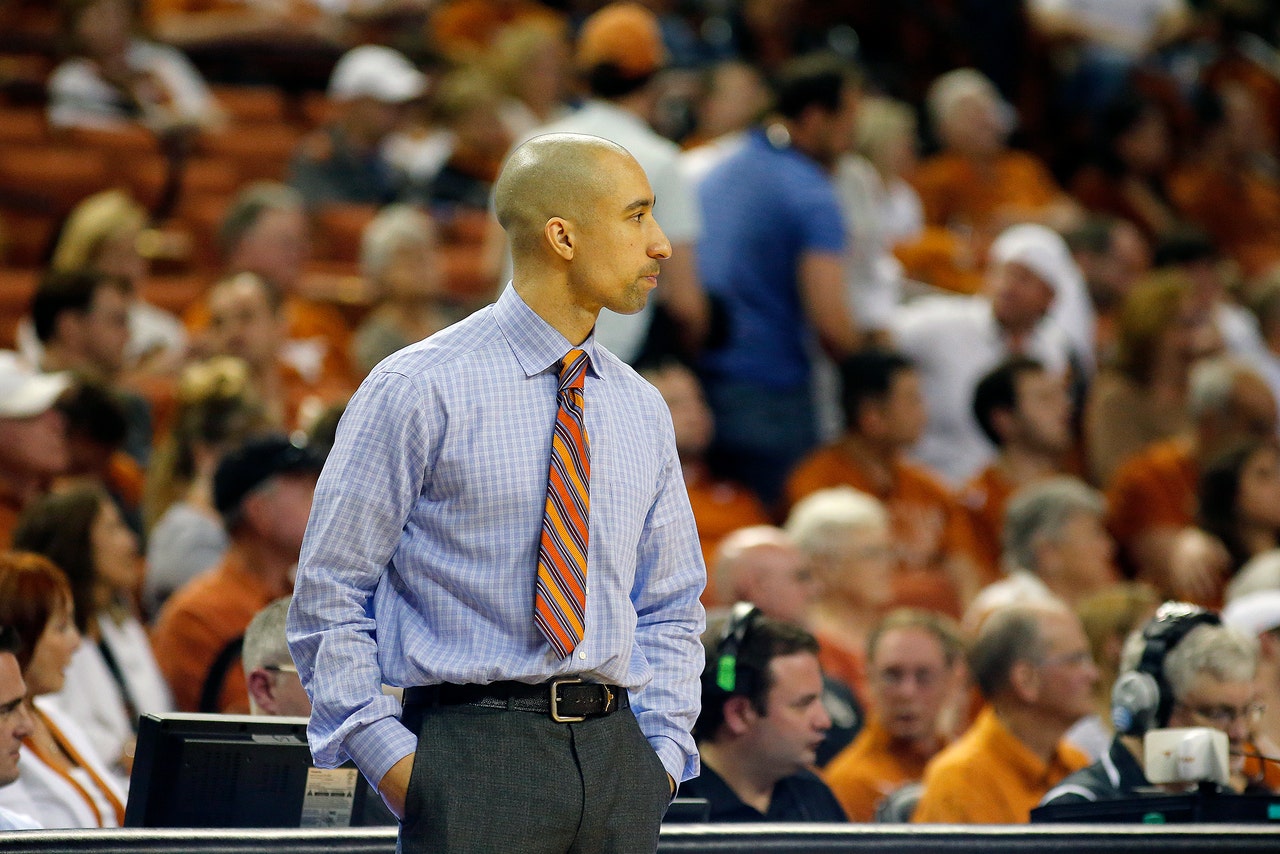 (Photo by Chris Covatta/Getty Images)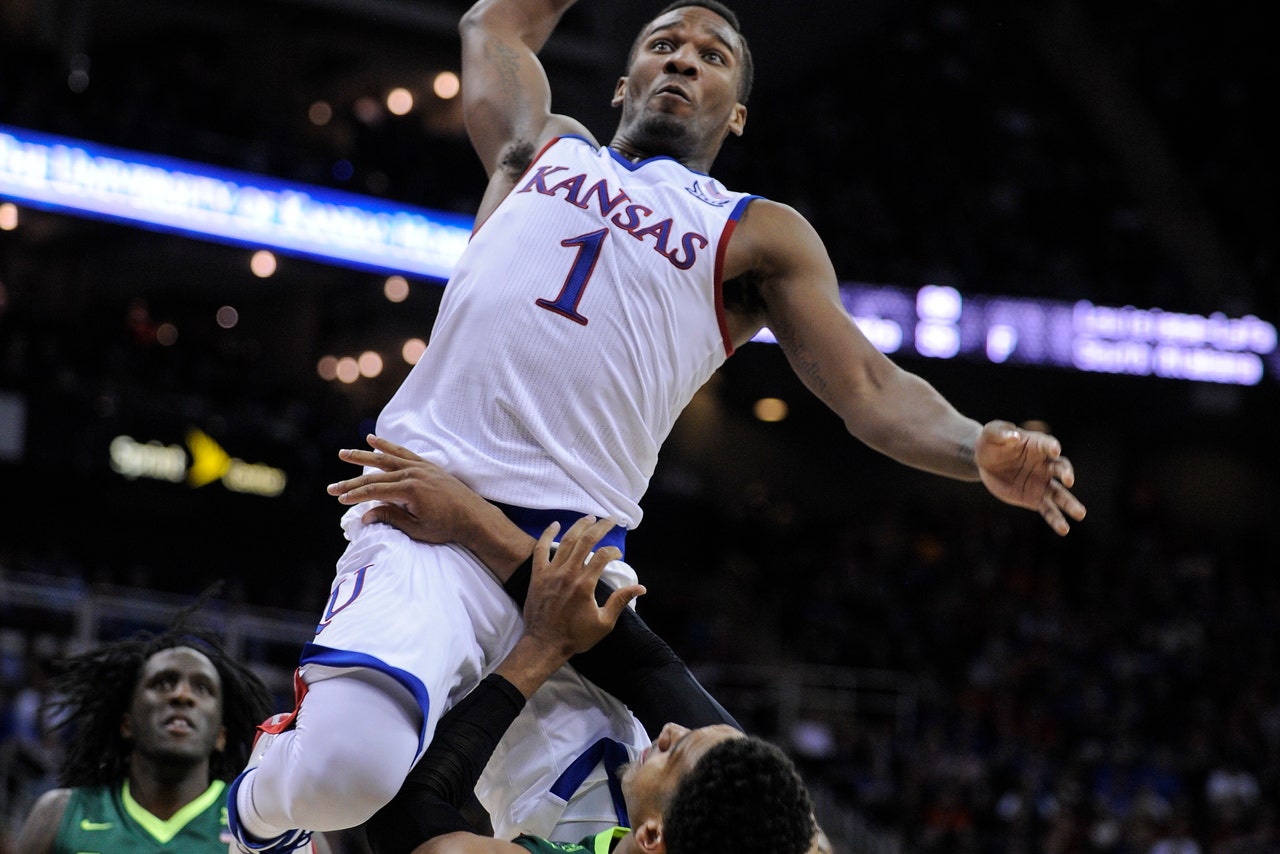 (Photo by Ed Zurga/Getty Images)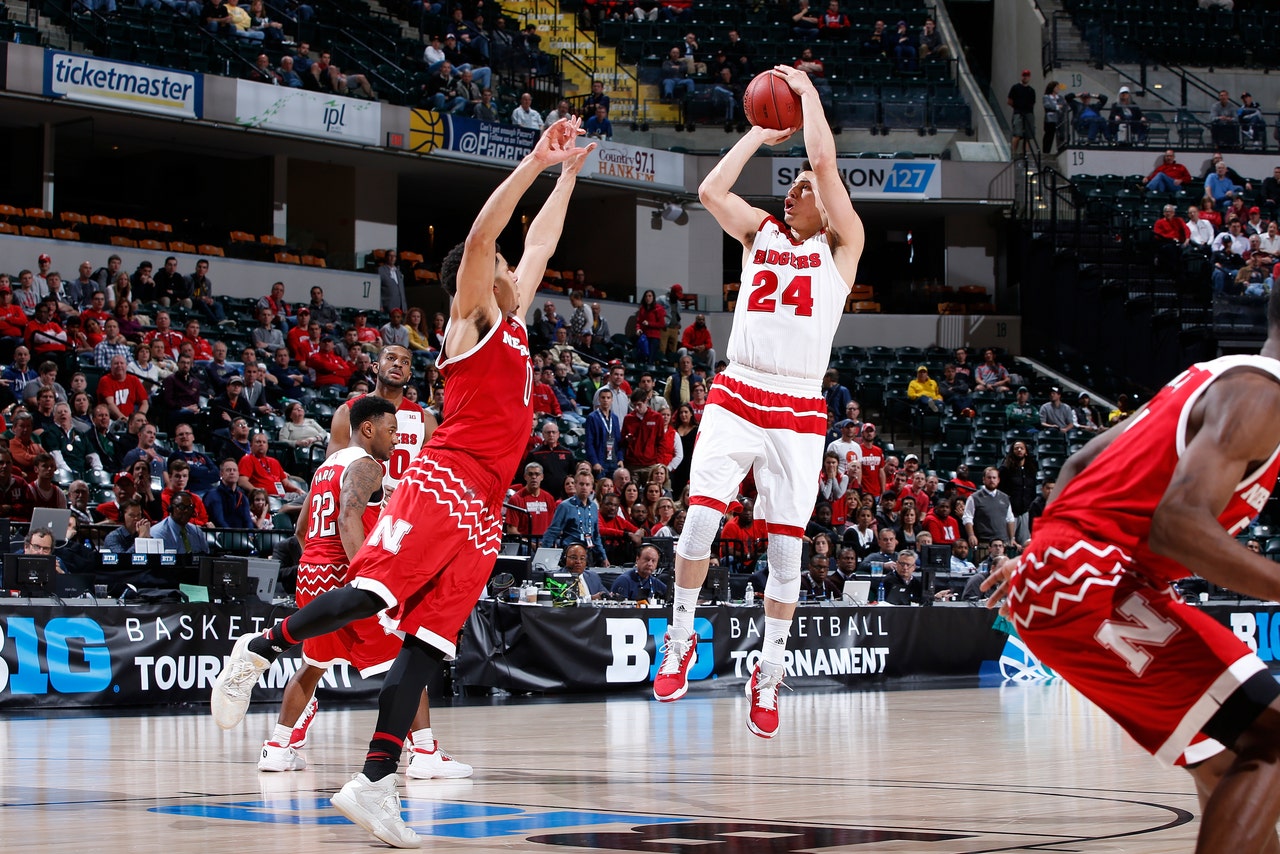 (Photo by Joe Robbins/Getty Images)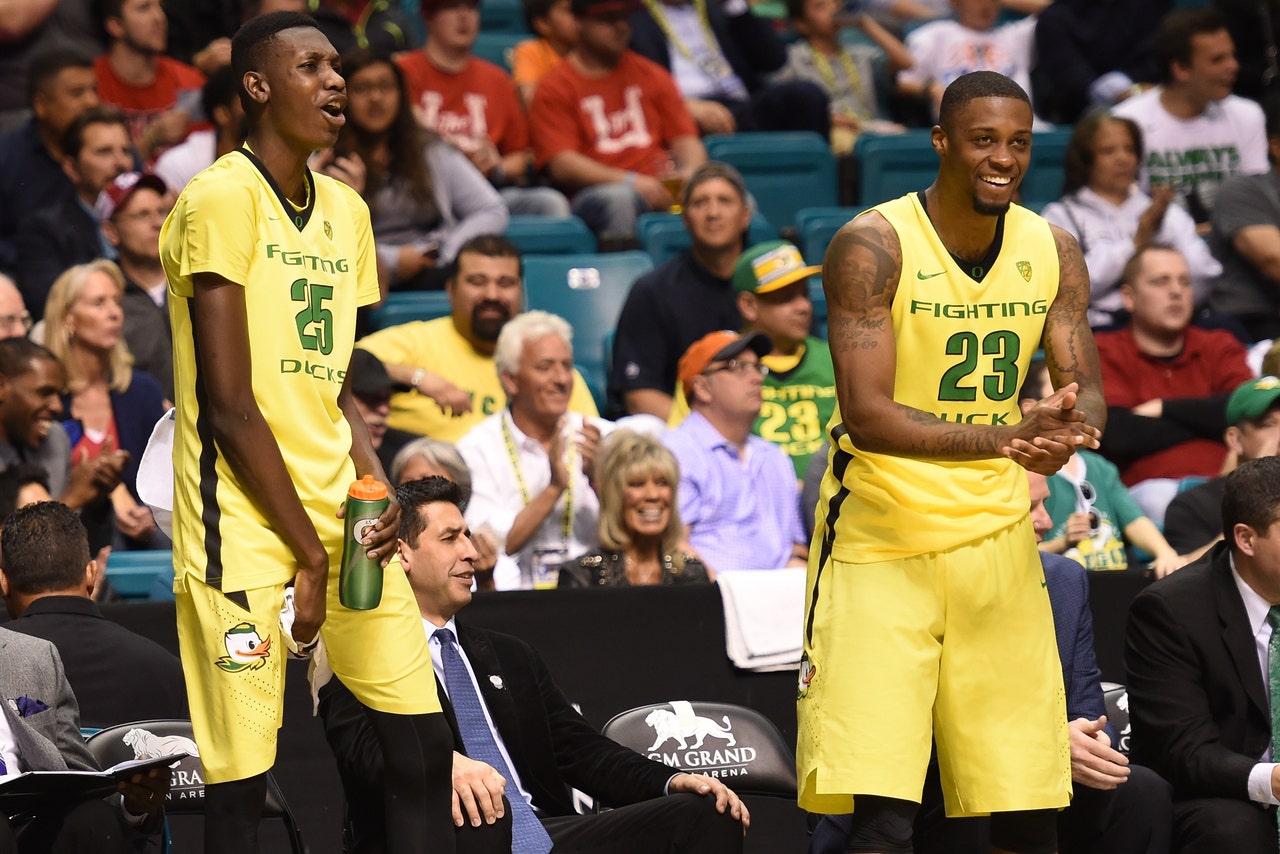 (Photo by Ethan Miller/Getty Images)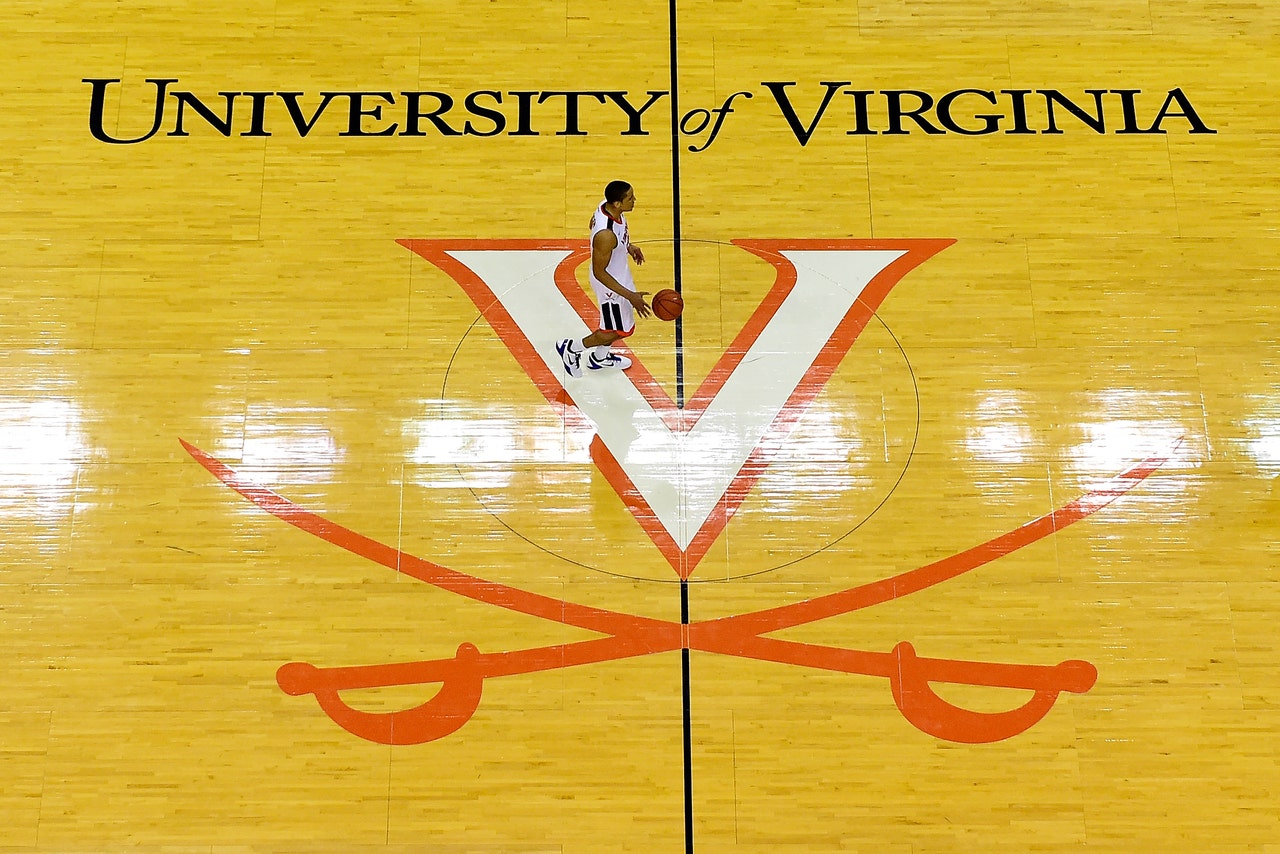 (Photo by Patrick McDermott/Getty Images)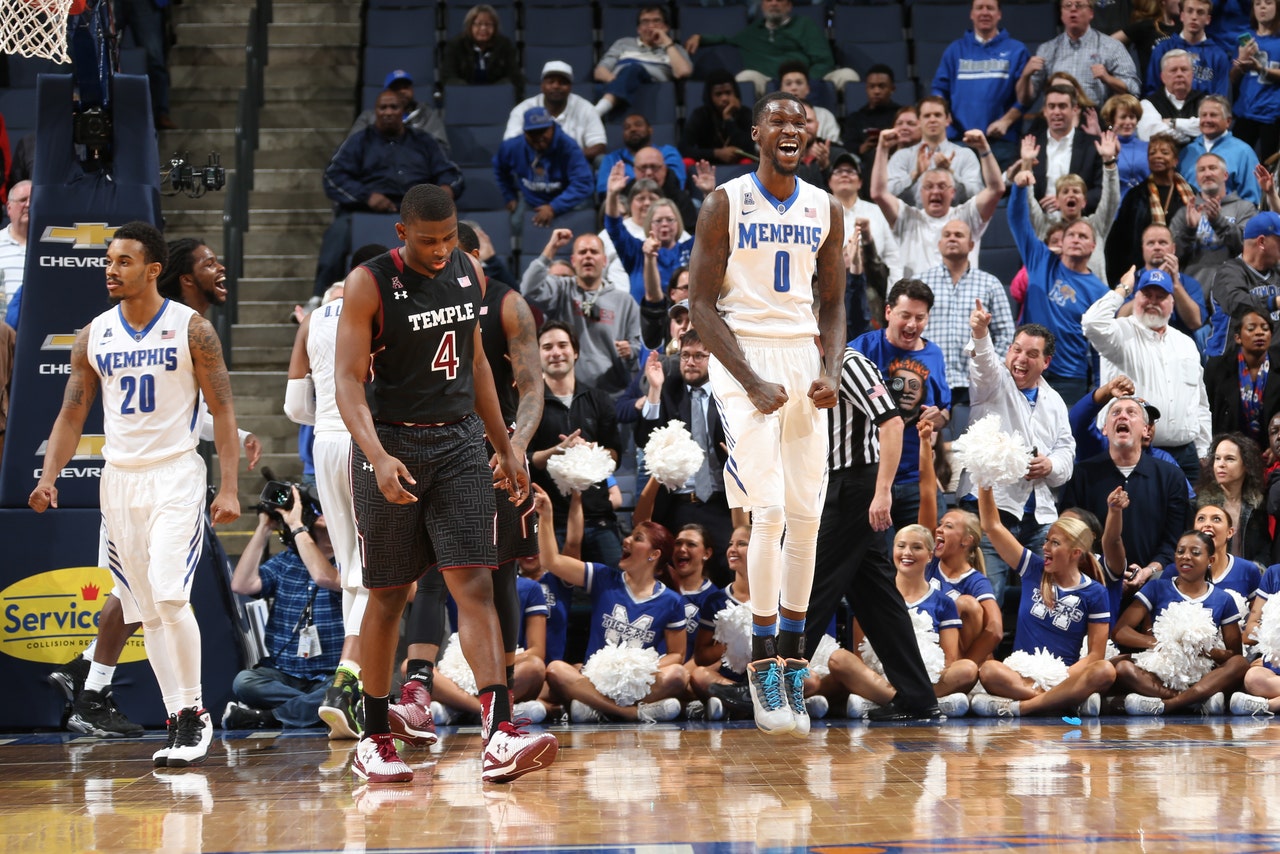 (Photo by Joe Murphy/Getty Images)
---