Houston Baptist Huskies
Houston Baptist Huskies
Randolph's 25 leads Arizona over Houston Baptist 90-60
Published
Nov. 8, 2018 12:19 a.m. ET
TUCSON, Ariz. (AP) — Arizona was shaky with the ball early, had trouble getting shots to fall from the perimeter. With a roster full of new players and old players in new roles, it was kind of expected.
Once the Wildcats got rolling, Houston Baptist really had no chance.
Brandon Randolph scored 25 points, Brandon Williams added 13 and Arizona opened a transitional season with a 90-60 win over Houston Baptist Wednesday night.
"We didn't have a great deal of confidence, which that's kind of who we are right now," Arizona coach Sean Miller said of the first half. "We're a bunch of guys who haven't played together and our hope is as we continue to work in practice, those experiences will help us improve."
The new-look Wildcats had a slew of turnovers in the first half as they fought first-game jitters, but shook those out at halftime to quickly turn a nine-point lead into a rout with 57 second-half points.
The perimeter shots weren't falling most of the night — 6 for 22 from the 3-point line — but the defense was good all night, allowing Arizona to extend its nonconference home winning streak to 48 straight games.
Chase Jeter had 11 points and 10 rebounds for the Wildcats.
"I thought we were a little nervous and they came out to play," Randolph said. "We just had to settle down."
Houston Baptist figured to have a hard time playing a Power Five program in one of college basketball's toughest road environments and was put at a further disadvantage with 6-foot-11 senior center Josh Ibarra unable to play due to a leg injury.
The Huskies held up OK inside, but struggled from the perimeter, going 5 for 21 from the 3-point arc while shooting 32 percent overall.
Jalon Gates led Houston Baptist with 12 points.
"When you're shooting over 6-7, 6-8 guys at times, you're not getting in a comfort zone of shooting the ball," Huskies coach Ron Cottrell said. "It was more about who was on the floor for them than who was in the stands."
Arizona entered a season unranked for the first time since 2010 after a major roster overhaul.
The Wildcats lost their top five scorers from last year's NCAA Tournament team, with Dylan Smith the top returner at 4.3 points per game.
Arizona was sloppy offensively early, finishing the first half 9 of 24 from the floor with 11 turnovers.
The Wildcats led 33-24 behind their defense.
Using its size and quickness to harass the Huskies, Arizona held Houston Baptist scoreless for nearly 3½ minutes to open the game and 2-for-16 shooting to open with a 13-4 run.
Houston Baptist fought back to pull within five, but continued to struggled against the bigger Wildcats, going 8 for 34 from the floor and 1 for 10 from 3-point range.
Arizona cleaned up its turnovers in the second half (two) and took control early, going on an 11-0 run to build the lead to 50-35.
BIG PICTURE
Houston Baptist held its own for stretches against a Pac-12 school on the road, something it can build on when the Southland Conference season starts.
Arizona overcame its early struggles with a strong second half, improving to 10-0 in season openers under Miller.
FREE THROW STRUGGLES
Houston Baptist did a good job of creating fouls against Arizona, going to the free throw line 27 times. The Huskies struggled to get their free shots to drop, making just 11.
Arizona went 28 for 36 on free throws, including 15 of 18 in the second half.
JETER'S DEBUT
Jeter was expected to be a key cog for Arizona after sitting out last season as a transfer from Duke. He was limited in practice in the two weeks leading up to Arizona's exhibition games, but is feeling better and had a solid debut, making 4 of 5 shots.
"Right now, the injury is finally leaving him and we're all anxious for him to have a good stretch of health because one thing Chase has done at every level he's played, he rebounds," Miller said.
HUSKY REBOUNDING
Houston Baptist missed a lot of shots, so there were plenty of offensive rebounding opportunities and the Huskies made the most of those.
Houston Baptist outrebounded Arizona 18-14 on the offensive glass and scored 19 second-chance points.
"It's a big concern; we got manhandled on the glass," Miller said.
UP NEXT
Houston Baptist hosts Fordham on Saturday.
Arizona hosts Cal Poly on Sunday.
---
---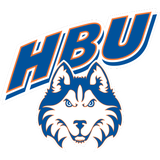 Get more from Houston Baptist Huskies
Follow your favorites to get information about games, news and more
---