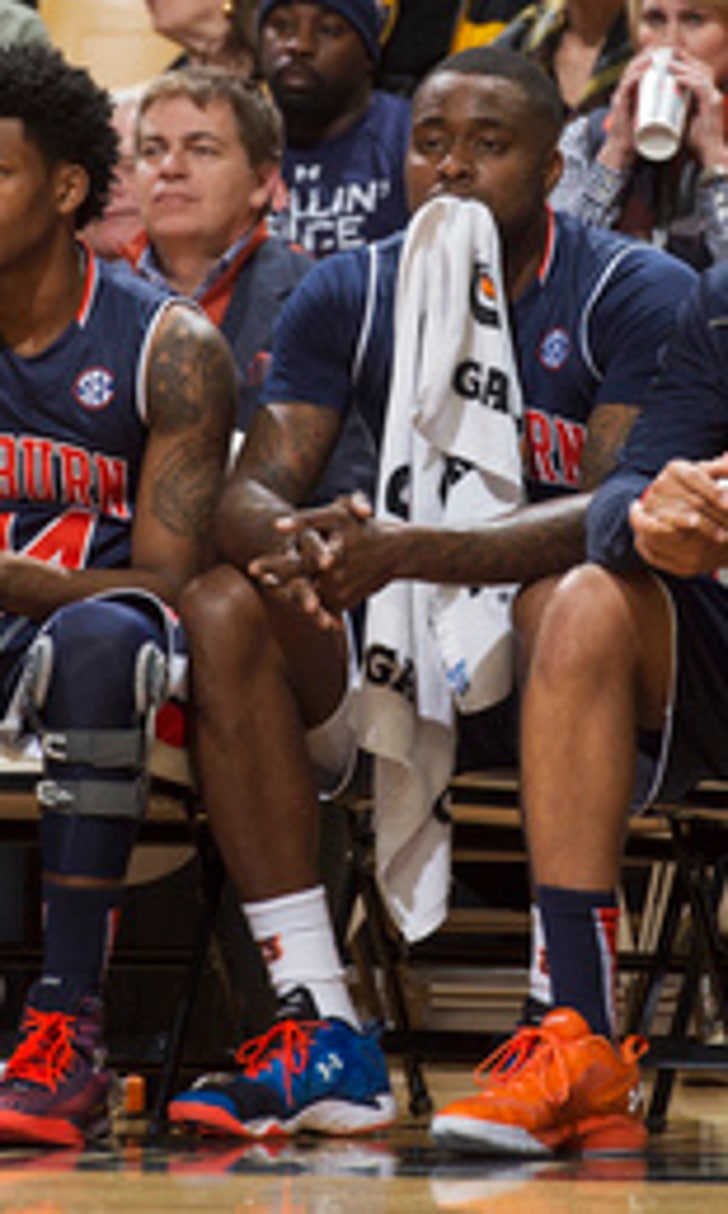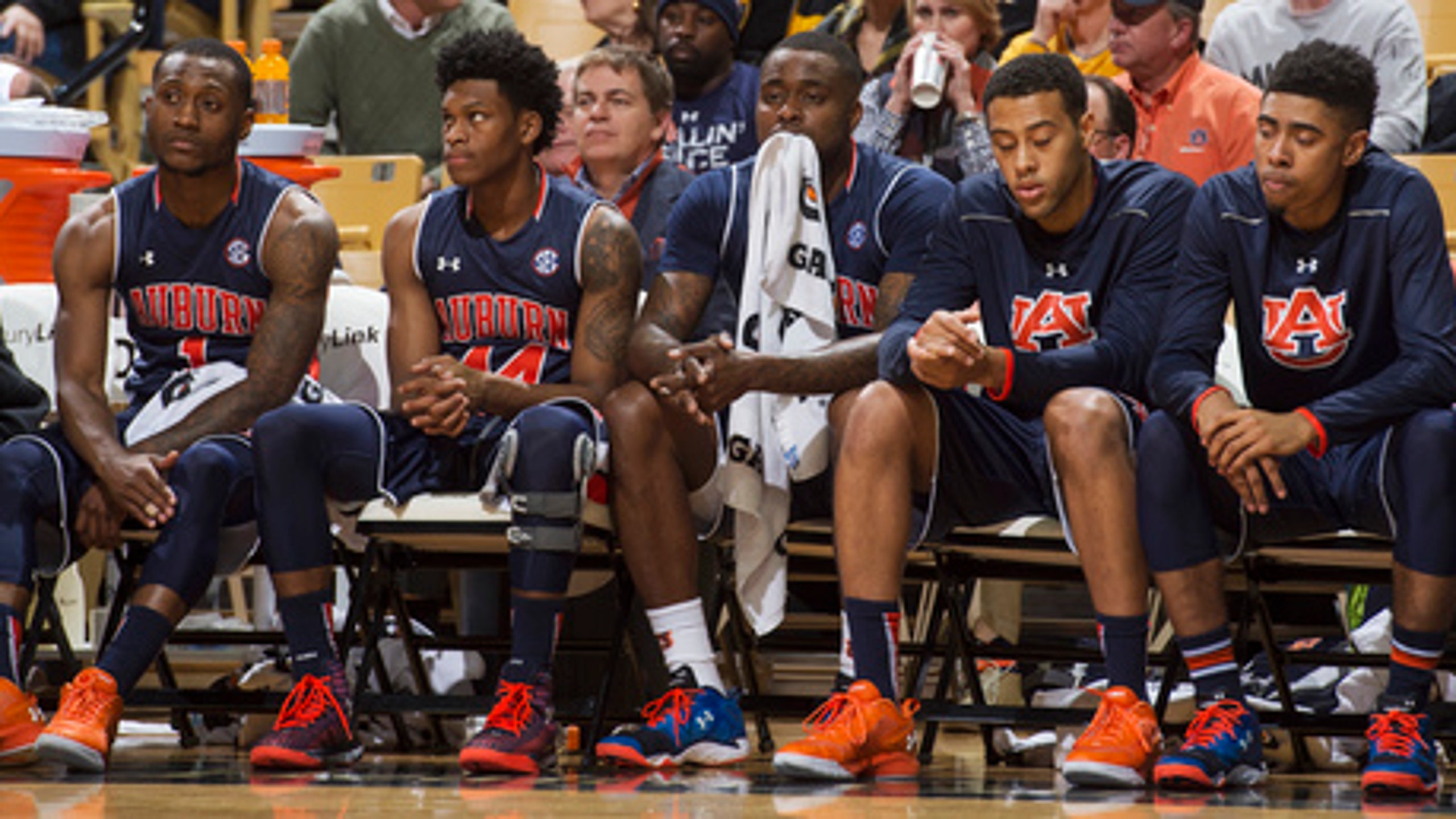 Puryear gets double-double, Missouri beats Auburn 76-61
BY foxsports • January 10, 2016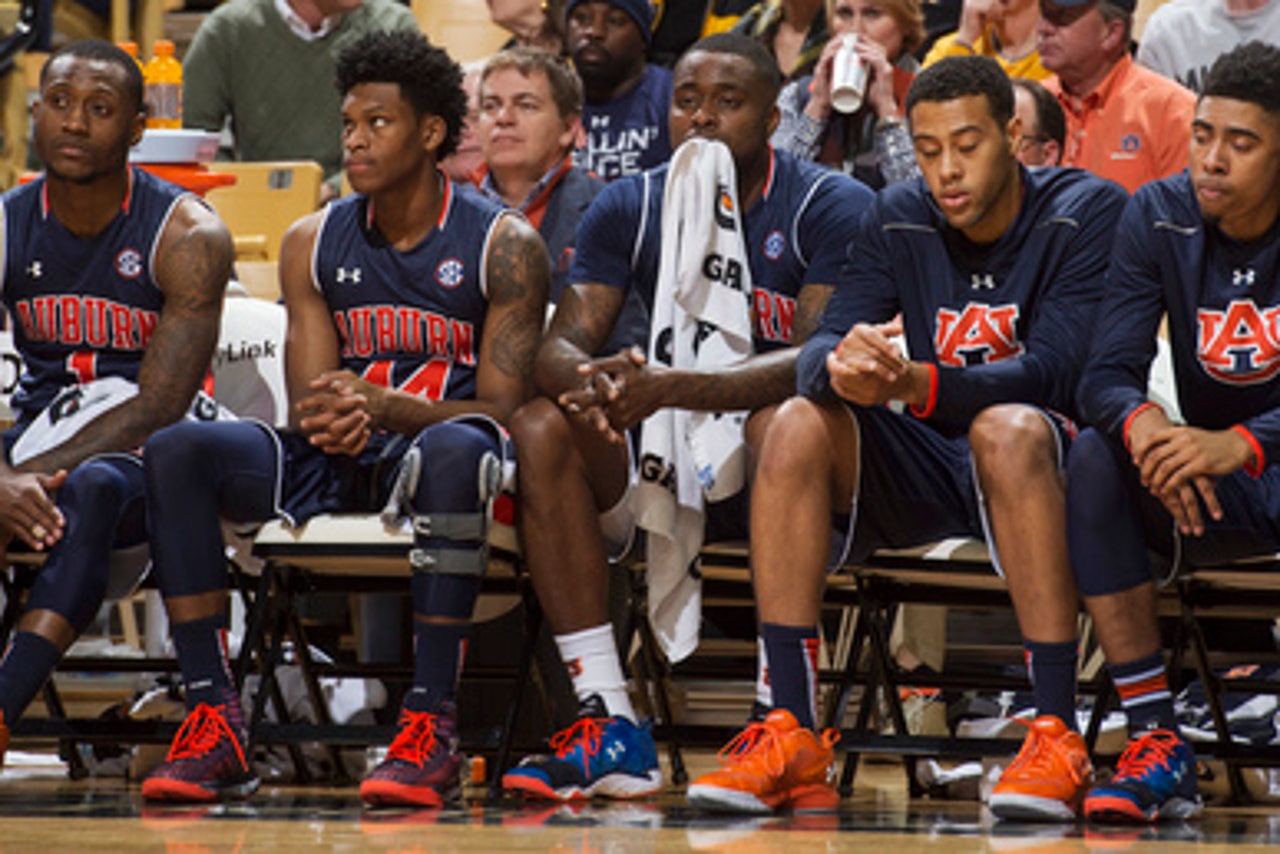 COLUMBIA, Mo. (AP) Kevin Puryear's first career double-double helped Missouri earn its first Southeastern Conference victory of the season, 76-61 over Auburn Saturday night.
Puryear had 14 points and 11 rebounds for Missouri (8-7, 1-1).
Auburn's Tyler Harris had a game-high 21 points with five rebounds and two blocks. He scored 13 in the second half and made 6 of 12 shots.
Tempers flared during a physical first half in which both teams combined for 22 personal fouls. Auburn's Kareem Canty and Missouri's Wes Clark were both issued technical fouls at the 13:22 mark. Moments after both benches received warnings, Auburn coach Bruce Pearl was also assessed a technical.
Canty entered the game as Auburn's leading scorer at 19.5 points per game, but finished with four fouls and only nine points.
Missouri took advantage of frequent trips to the foul line, converting on 25 of 33 free-throws. Auburn finished 16 of 24 from the line.
Auburn (7-7, 1-2) committed 14 turnovers - including 11 in the first half - leading to 13 Missouri points.
As both teams dealt with foul trouble, bench play became a factor. Missouri got 40 points from its bench while Auburn got only five. Tramaine Isabell had 12 points to go with four rebounds, and Namon Wright had 10 points and four rebounds.
Missouri enjoyed a 39-24 lead at halftime following a 26-9 run to close the first half. D'Angelo Allen provided the spark with five points, three rebounds and a block in an eight-minute stretch. Allen also made his first 3-point attempt of the night, only his second attempt all year. He finished with seven points and four rebounds on 3-of-4 shooting.
The only other Auburn player in double figures was Bryce Brown, who had 11 points on 4 of 13 from the field.
---
TIP-INS
Auburn: Kareem Canty is on pace to become the fifth player in SEC history with 100 made 3-pointers and 100 assists in the same season. ... This was a homecoming for St. Louis native Jordan Granger, who helped McCuler North High School win the 2011 and 2012 state championships in Mizzou Arena. Granger finished with seven points and five rebounds. ... Freshman Danjel Purifoy remains ineligible by the NCAA clearinghouse stemming from issues with his ACT scores.
Missouri: Following a 77-59 loss to Georgia Wednesday, Terrence Phillips became the first Missouri player since Jordan Clarkson to record five or more assists in three consecutive games. ... Kevin Puryear has reached double-figure scoring in 11 of 15 games this year. ... Missouri now holds a 4-1 series lead against Auburn.
UP NEXT
Auburn visits Vanderbilt Tuesday.
Missouri hosts Arkansas Tuesday.
---
---