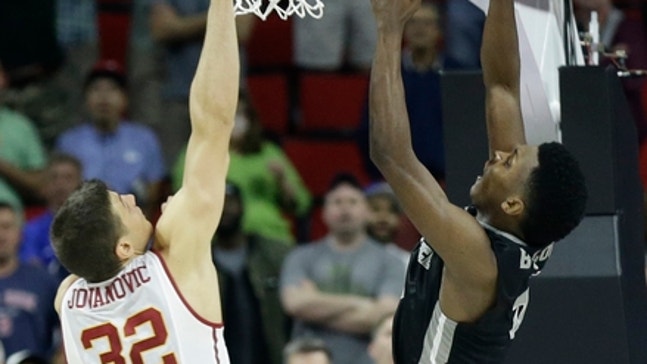 Providence beats Southern Cal 70-69 on Bullock's late layup
Published
Mar. 18, 2016 2:01 a.m. ET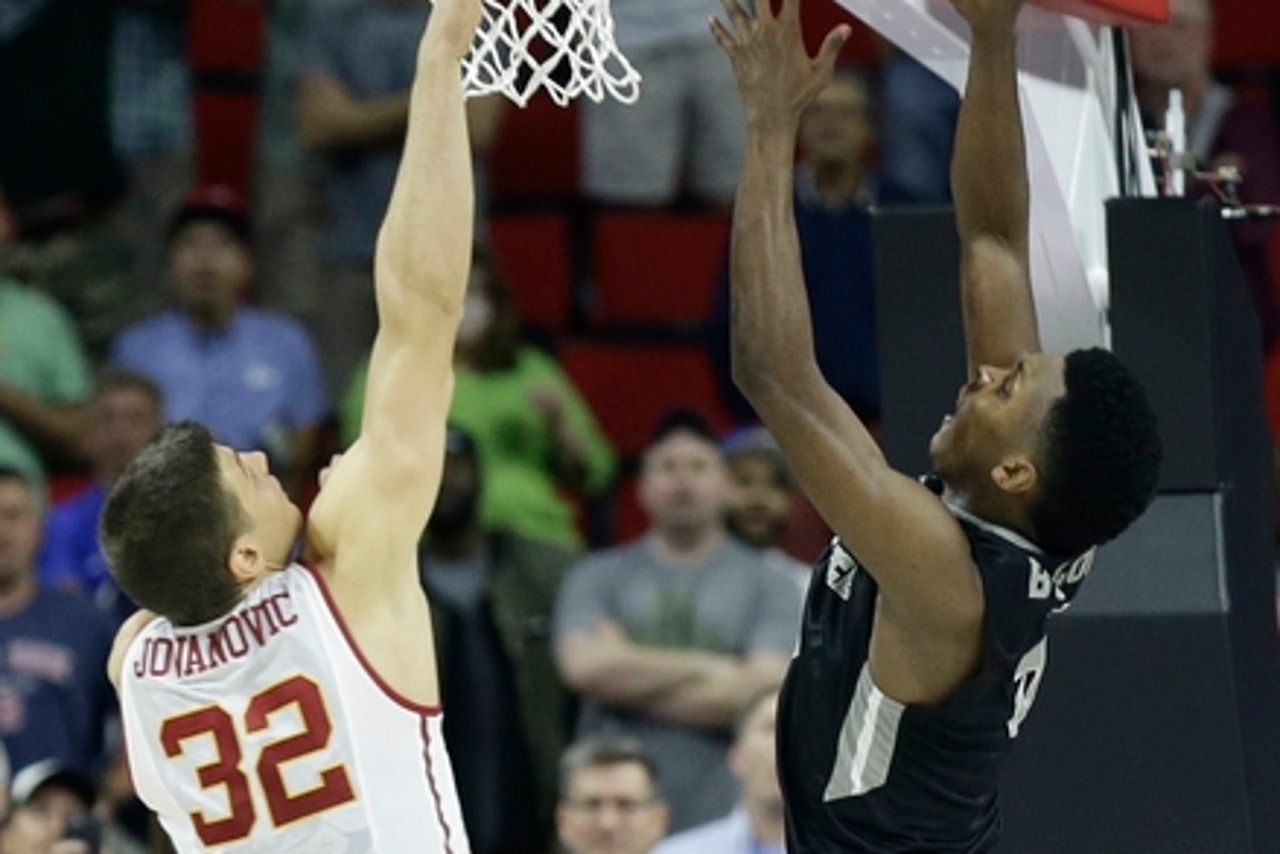 RALEIGH, N.C. (AP) Rodney Bullock hit a layup with 1.5 seconds left and Providence beat Southern California 70-69 on Thursday night in the first round of the NCAA Tournament.
Ben Bentil scored 19 points and Bullock finished with 16 points and 10 rebounds to help the ninth-seeded Friars (24-10) earn their first win in the tournament since 1997. They will face top-seeded North Carolina (29-6) on Saturday in the second round of the East Regional.
Jordan McLaughlin had 15 points for eighth-seeded Southern California (21-13), which missed the front ends of two one-and-ones in the final minute.
Julian Jacobs' missed free throw with 11.6 seconds set up Providence's last chance. Big East player of the year Kris Dunn missed a jumper with about 5 seconds left and the rebound went out of bounds to the Friars.
Drew Edwards then inbounded the ball to Bullock and he banked in the go-ahead layup.
---