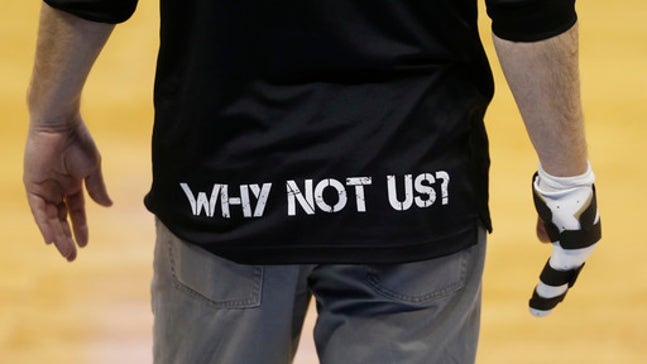 One-hit wonder? Little Rock hopes to keep turnaround going
Published
Mar. 16, 2016 8:15 p.m. ET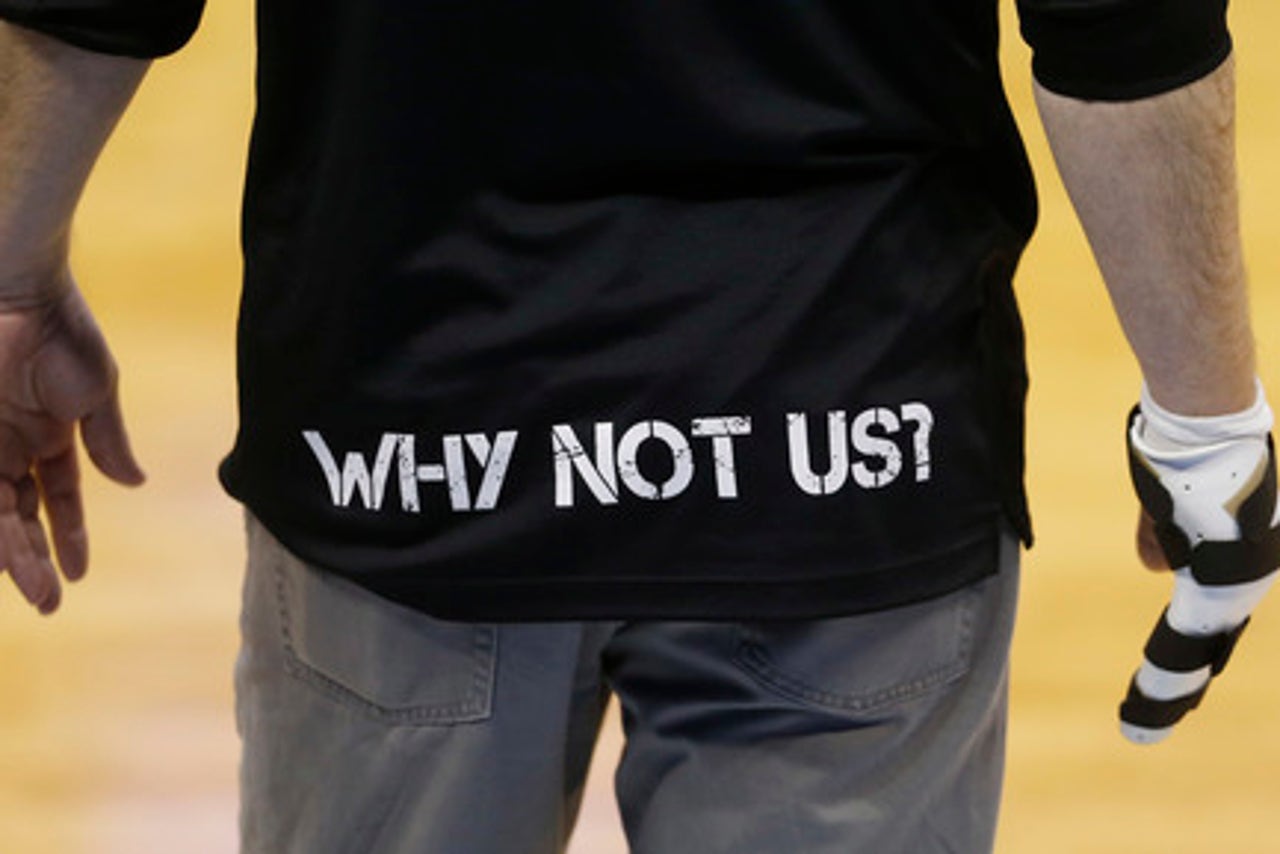 DENVER (AP) The splint on his right hand should've been the first clue.
There's a new limb of the Bob Knight coaching tree in this year's NCAA Tournament.
The man with the freshly broken hand is Chris Beard. He was an assistant to Knight for eight years. This season, he's a first-year coach at Little Rock, where he immediately imposed his will on the program, engineered a 16-win improvement and led the Trojans (29-4) to the tournament for the first time since 2011. They face fifth-seeded Purdue on Thursday.
Meanwhile, back in a locker room in New Orleans, there's a dry erase board that will never be the same. Little Rock was no sure thing to make March Madness despite its 28 victories heading into Sunday's final of the Sun Belt Conference tournament. In that game, the Trojans trailed by five at halftime.
''I made a bad decision in the locker room trying to get the guys a little fired up,'' Beard explained. ''There was a chair there. I thought briefly about maybe using the chair, but Coach Knight told me never to do that, never use a chair in any situation.''
Or, as the old saying goes - do as I say, not as I do.
So, after losing to the grease board but pulling out the game, Beard takes the next step on a long journey that has led through junior college, Division II, the D-League and more assistant-coaching stints than he cares to mention, including the one with Knight at Texas Tech.
''I wake up every day with an edge,'' Beard said. ''Guys like me get one chance. I wasn't a great player. I don't have a famous grandfather. I get up every day, surround myself with winners. Every day I feel like I'm an underdog. Our players are the same thing.''
Beard looked at Little Rock - a big city in a state that loves basketball - and decided that was the place he'd take his one chance. So far, he's built structure and accountability into a program that had lost its bearings. The rewards followed quickly. Beard says his mentor, Knight, is no small part of this success.
''I learned a lot from coach,'' Beard said. ''I'm proud to be associated with him and proud to be taking a team to the NCAA tournament that I believe plays the right way.''
Things to watch when Little Rock plays Purdue:
BIG MEN, SLOW PACE: With 7-footer A.J. Hammons starting and 7-2 Isaac Haas coming off the bench, Purdue is one of the tallest teams in the country. How that will work against Little Rock, which plays at a deliberate pace and boasts the nation's second-best defense (59.6 points per game), will decide this game. One key for Purdue will be limiting turnovers. The Boilermakers had double-digit turnovers in five of six games before the Big Ten final against Michigan State. ''If you don't take care of the basketball, you take poor shots, it's hard in transition with size,'' Purdue coach Todd Painter said.
HAMMONS MOTOR: Painter was successful in keeping Hammons at Purdue for his senior year. A bigger challenge has been getting the best every game out of the senior, who averages nearly 15 points and 2.5 blocks per game. Hammons said he heard the criticism and responded, with some prodding from his teammates. ''It's just something I had to keep picking up every year,'' he said.
BIG TEN DISSED: Painter thought top teams from the Big Ten got pushed down one seeding line when the brackets came out Sunday. ''Michigan State not being a 1 seed, that makes no sense to me. Indiana being a 5 seed, that makes no sense to me,'' the coach said. His own team's seeding? Not quite as unjust, he said, and pretty much beside the point by now. ''You can move down to the 4 line, and not get a better matchup than staying at the five,'' he said.
THE FIRST BIG WIN: Beard said he had a feeling things could go well only four games into the season, when the Trojans went to San Diego State and came out with a 49-43 victory. Little Rock's other big nonconference victories came at Tulsa and DePaul. ''I vividly remember that San Diego State locker room, with the look in our guys' eyes - this process works,'' Beard said. ''That celebration, I didn't have to punch a chalkboard, so it was even a better deal on that one.''
BIG-TIME BENCH: There's no single go-to guy for the Trojans, and only two players, Josh Hagins (12.8) and Marcus Johnson Jr. (12.7), average in double figures. But Little Rock's bench has matched or outscored the other team's reserves in all but four games this season.
---