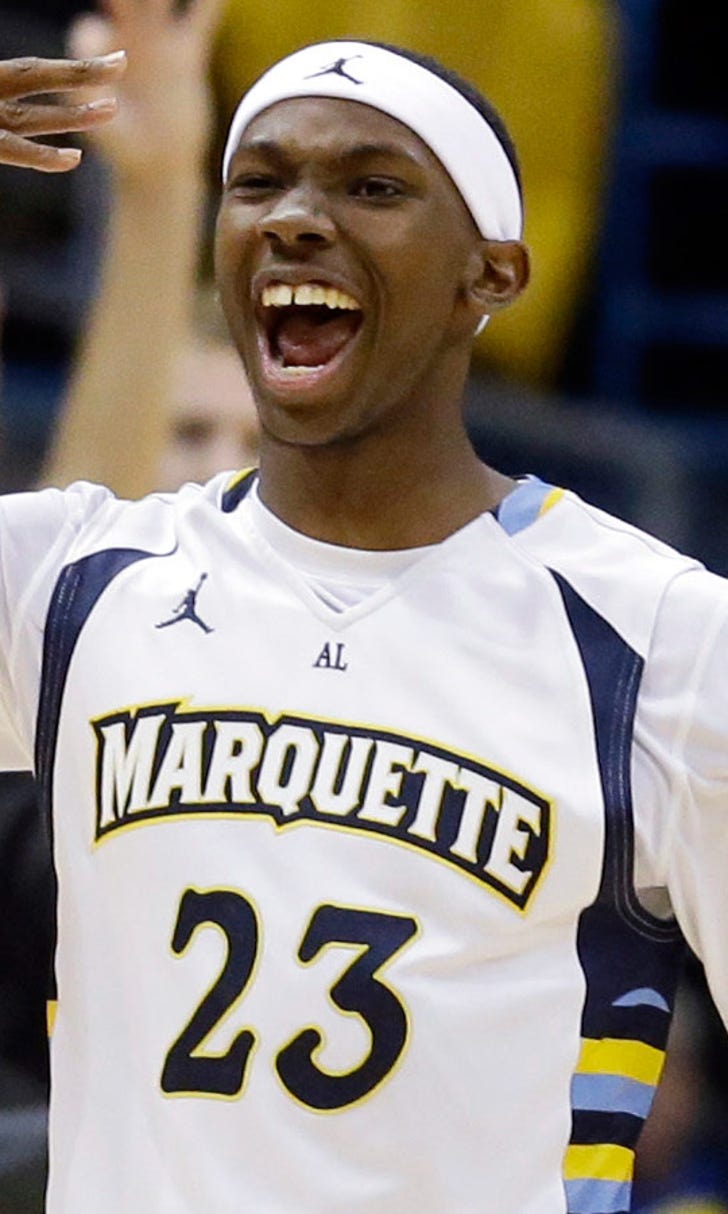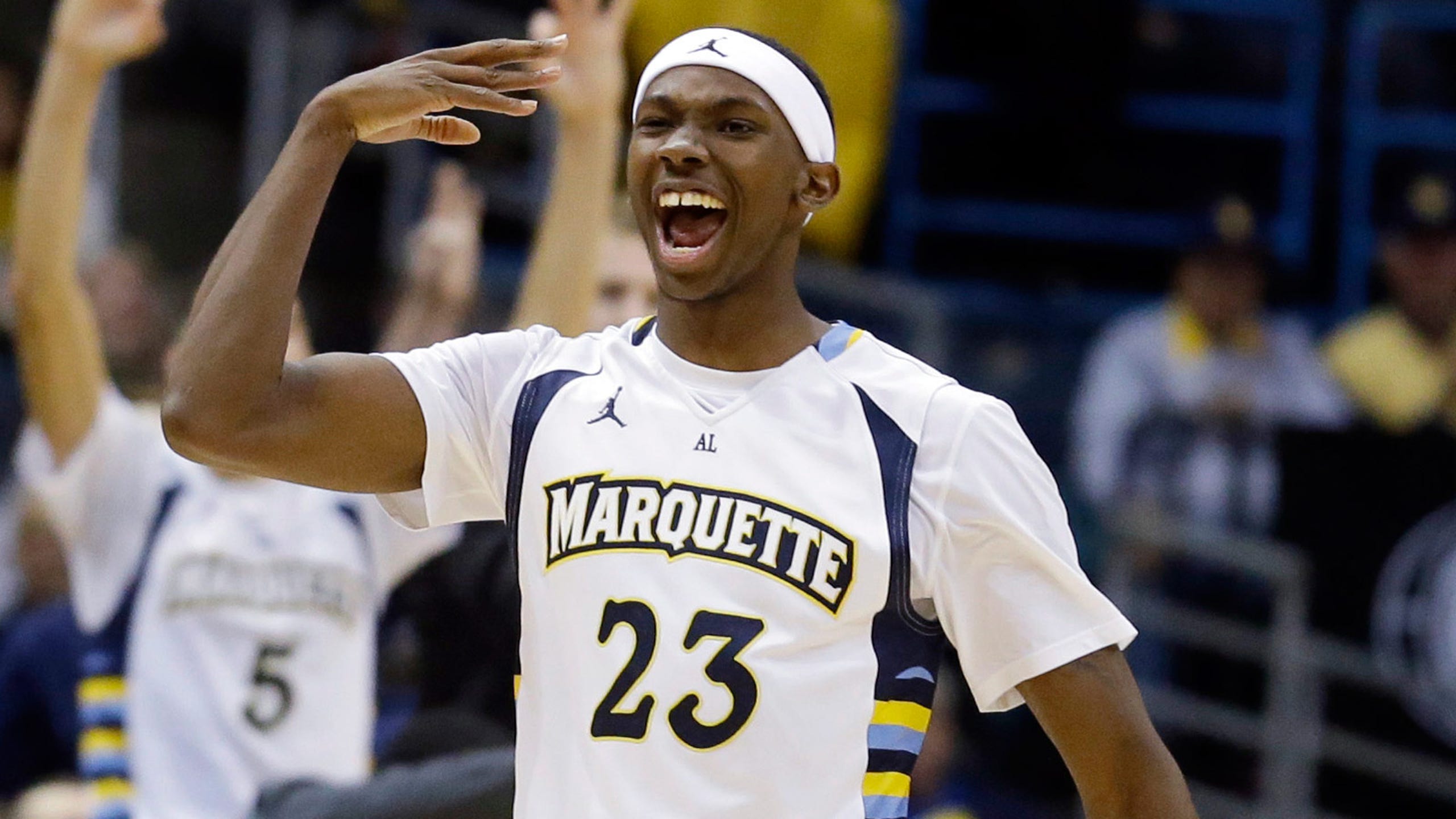 No timetable for Jajuan Johnson's return
BY foxsports • January 14, 2016
Marquette played with a short bench on Wednesday in an 83-68 loss to No. 6 Villanova.
Junior guard Jajuan Johnson missed his first game of the season, as he continues to recover from a neck injury he suffered in the first half of Saturday's win over St. John's. According to Matt Velazquez of the Milwaukee Journal Sentinel, there is no timetable for Johnson's return.
"We're not nearly as deep a team without Jajuan," Wojciechowski said following the 83-68 loss at The Pavilion. "He's a guy who's played in a lot of games for us. Not having him hurts our depth. He gives us another long wing athlete. He's somebody who can attack the basket and who can draw fouls. Not having a guy who can draw fouls like J.J. does hurt us today."

Johnson left Saturday's game with 2:34 remaining in the first half after taking a hard fall on a missed layup. The 6-foot-5 junior wing is averaging 7.1 points, 2.3 rebounds and 1.2 assists per game in a key reserve role for the Golden Eagles.
Without Johnson in the lineup, Marquette's bench was limited to Duane Wilson (26 minutes) and Wally Ellenson (seven minutes) against Villanova. Despite the thin rotation, the Golden Eagles remained in the game almost midway through the second half. Villanova, the only unbeaten in the Big East, finally wore them down, going on a 20-2 run while Marquette went without a field goal for almost nine full minutes.
Marquette hosts No. 7 Xavier, the deepest team in the Big East, on Saturday at 2 p.m. (ET) on FS1. The Musketeers, at the moment, are uncertain if starting point guard Edmond Sumner will be available. 
(h/t Milwaukee Journal Sentinel)
---
---