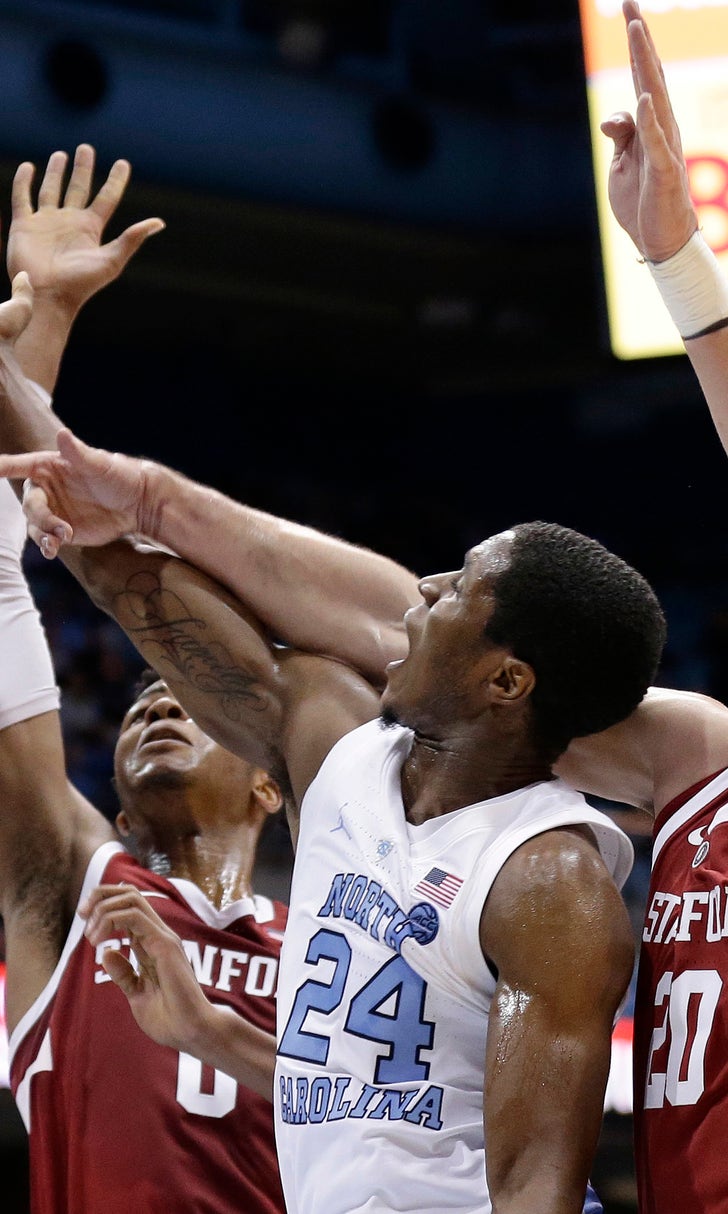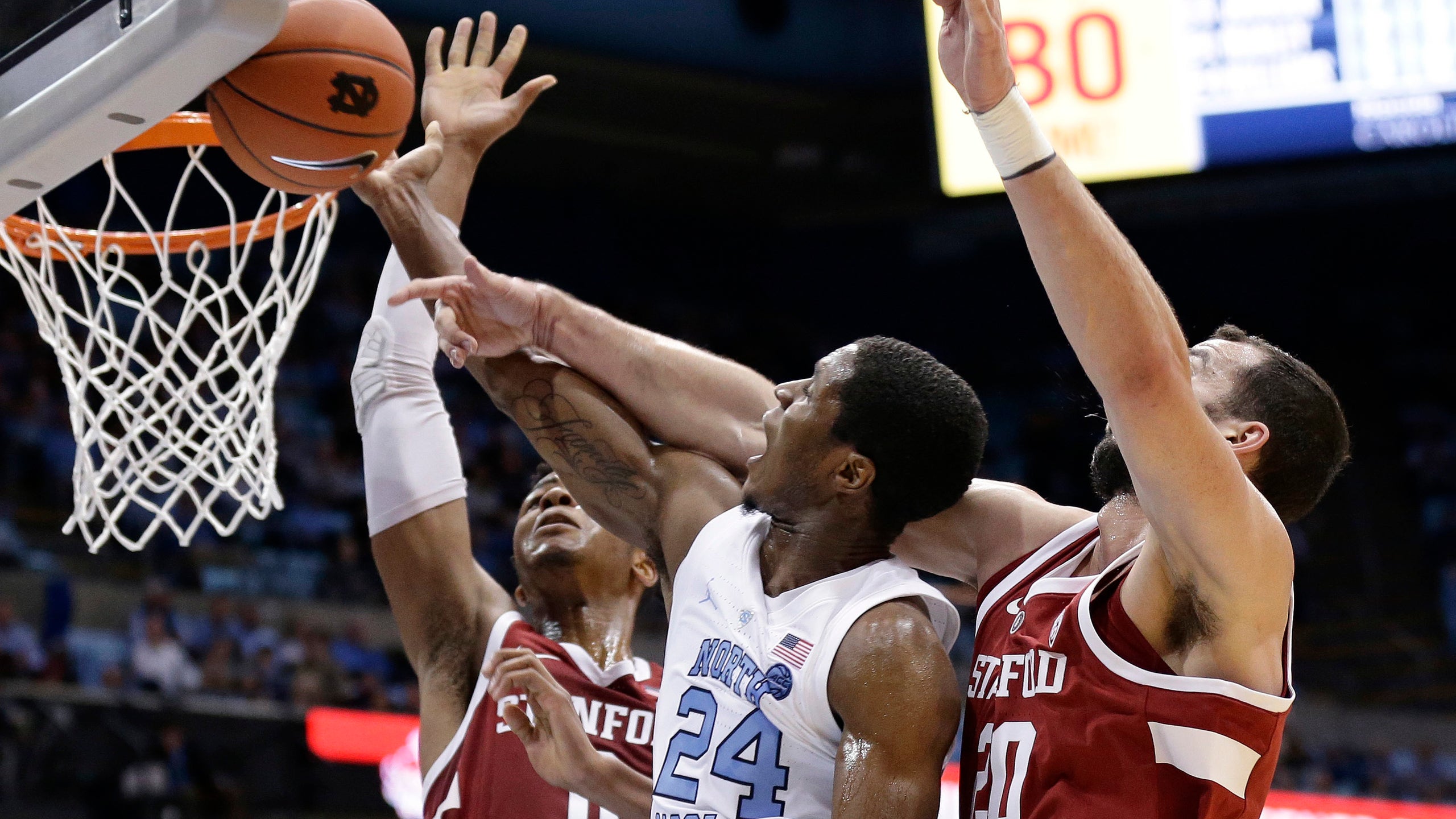 No. 7 North Carolina beats Stanford 90-72 in 1st home game
November 12, 2018
CHAPEL HILL, N.C. (AP) — Kenny Williams spent two games missing shot after shot in an unusually cold stretch for No. 7 North Carolina's senior starting guard and top defensive player.
He tried not to get too frustrated and kept believing the next ones were sure to fall — until they finally did against Stanford on Monday night.
Williams scored 12 points after starting the season by missing his first 10 shots, and UNC dominated the first half to beat Stanford 90-72 in its home opener.
It was a good sign for Williams, whose 0-for-10 shooting start through two games included missing all eight of his 3-point tries. It was an odd stretch for a guy who had improved to a 40 percent 3-point shooter last season and a complementary double-figure scorer, yet he entered this game with just a single free throw in Friday's win against Elon to his credit.
But he scored on a layup less than 90 seconds in Monday, then followed with 3 a few minutes later to finally break through.
"It was a big relief," Williams admitted, even as he tried to shrug off the frustration.
"I wasn't doing anything different to my shot," he said. "Like I told you guys, it just wasn't going in. And that happens sometimes. At some point, it would fall in again."
Cameron Johnson had 17 points to lead four players in double figures for the Tar Heels (3-0), who shot 60 percent in the first half to take a 52-26 lead on Luke Maye's 3-pointer just before the buzzer.
It was a rough start for Stanford (2-1), enough so that coach Jerod Haase burned a timeout after barely 2½ minutes.
"I told the guys, I'm not worried about mistakes," Haase said. "What I am worried about is any lack of intensity. You could see that in the pace of their cuts. You could see that in how they get open. ... You can see that when they hit the paint and they're not looking for a teammate. So I would say I could sense that early on and that's why I called the timeout."
KZ Okpala scored 16 points to lead the Cardinal, who got no closer than 15 points halftime.
BIG PICTURE
Stanford: The Cardinal won at UNC Wilmington on Friday night, part of an opening-month schedule that has them crisscrossing time zones with stops in the Bahamas for the Battle 4 Atlantis and at No. 2 Kansas on Dec. 1. Haase, a former Kansas player and UNC assistant under Tar Heels coach Roy Williams, acknowledged Friday the slate is "pretty insane" but will prepare his players for handling road games. Still, this was a reminder of how difficult that can be, with the Cardinal starting 1 for 12 in a first half that quickly got away from them.
"My goal going into this game was just to see our guys compete," Haase said. "Offensively and defensively, especially in the first half, I didn't feel that we did."
UNC: The Tar Heels opened the season with wins at Wofford and Elon, marking the first time the program had opened with two road games since 1986-87. One avenged a stunning December home loss from last year, while the other ended up being North Carolina's best scoring output since November 2008. That bumped the Tar Heels up a spot in Monday's latest AP Top 25 poll, then they built a big lead against a team picked to finish ninth in the Pac-12 before coasting to the finish.
IRKED COACH
The Tar Heels were in no danger of losing control, though their Hall of Fame coach was frustrated afterward by his team's second-half play with a big lead. Stanford shot 44 percent after halftime and got to the foul line 15 times, outscoring UNC 46-38.
"I'm not very happy right now," Williams said, adding: "The best thing that ever happened to my team is we don't have practice tomorrow."
UP NEXT
Stanford: The Cardinal return home to host Wofford on Friday.
UNC: The Tar Heels stay home for a Friday night visit from Tennessee Tech.
---
---