Auburn Tigers
Auburn Tigers
No. 6 Kentucky can still recall last year's loss to Auburn (Jan 14, 2017)
Published
Jan. 14, 2017 12:24 a.m. ET

LEXINGTON, Ky. -- When No. 6-ranked Kentucky entertains Auburn on Satrurday, the Wildcats will be looking to avenge their most stunning loss last season.
"I had to watch that game again," Kentucky coach John Calipari said, "and wanted to throw up."
Auburn upset then-No. 13-ranked Kentucky 75-70 last year. It was only one of five SEC wins for the Tigers, which finished next to last in the conference race.
This time around, the situation is similar. Kentucky is 14-2 and atop the SEC with a 4-0 conference mark. Auburn is 11-5 but only 1-3 in the SEC.
But the memory of the upset is fresh.
"They're good," Calipari said. "They've beaten teams like Oklahoma. They lost to Georgia; had them down 16. They lost to Mississippi; had them down 15 or 16 and lost. They've been up big. They play active and they're aggressive. It's going to be a hard game.
"I think they'll do what they do on the baseline out of bounds; they switch everything. I think they'll do the press after free throws and they'll probably do a 1-2-2.
"They're going to play how they play. Any time I keep switching from game to game, it's not good on my team. It never has been."
There is one other interesting similarity. Both teams will have four freshmen in their starting lineups.
Auburn is led by freshman guard Mustapha Heron at 16.2 points per game and 6.4 rebounds. Freshman guard Jared Harper is next at 13.5. Freshman center Austin Wiley averages 7.3 points and freshman forward Anfernee McLemore checks in at 3.3 points.
One key note is that Auburn will be without Danjel Purifoy, who sprained an ankle last weekend and will not travel to Kentucky, coach Bruce Pearl announced Friday.
Purifoy, a 6-foot-7 redshirt freshman forward, is the team's second leading scorer at 13.7 points per game. Auburn defeated Missouri on Wednesday without Purifoy.
"He's really good," Calipari said. "They've won a game without him already. What it ends up doing is taking shots and giving to other guys. It could help them.
"They've got some other guys that can score the ball in bunches or they could go into the big kid more. Sometimes it's addition by subtraction.
Kentucky is paced by freshman guard Malik Monk at 21.7 points per game. The other freshmen in the starting lineup are guard De'Aaron Fox at 16.7 points, forward Bam Adebayo at 13.1 points and 7.3 rebounds, and forward Wenyen Gabriel at 5.4 points. Sophomore Isaiah Briscoe checks in at 15.8 points per game.
Adebayo is one of the fastest improving players on Kentucky's roster.
"By the end of the year, he will be that guy. That is my prediction," Calipari said. "I asked the guys yesterday, in a group, because I brought him up a couple of times, I said, 'Look. I am not trying to throw him in your face, but who is the hardest worker we have in the gym?'
"And the group, they all pointed to Bam. And I said, 'There you go. My point is made.' That is why he is making strides that are just crazy."
---
---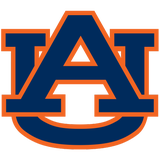 Get more from Auburn Tigers
Follow your favorites to get information about games, news and more
---