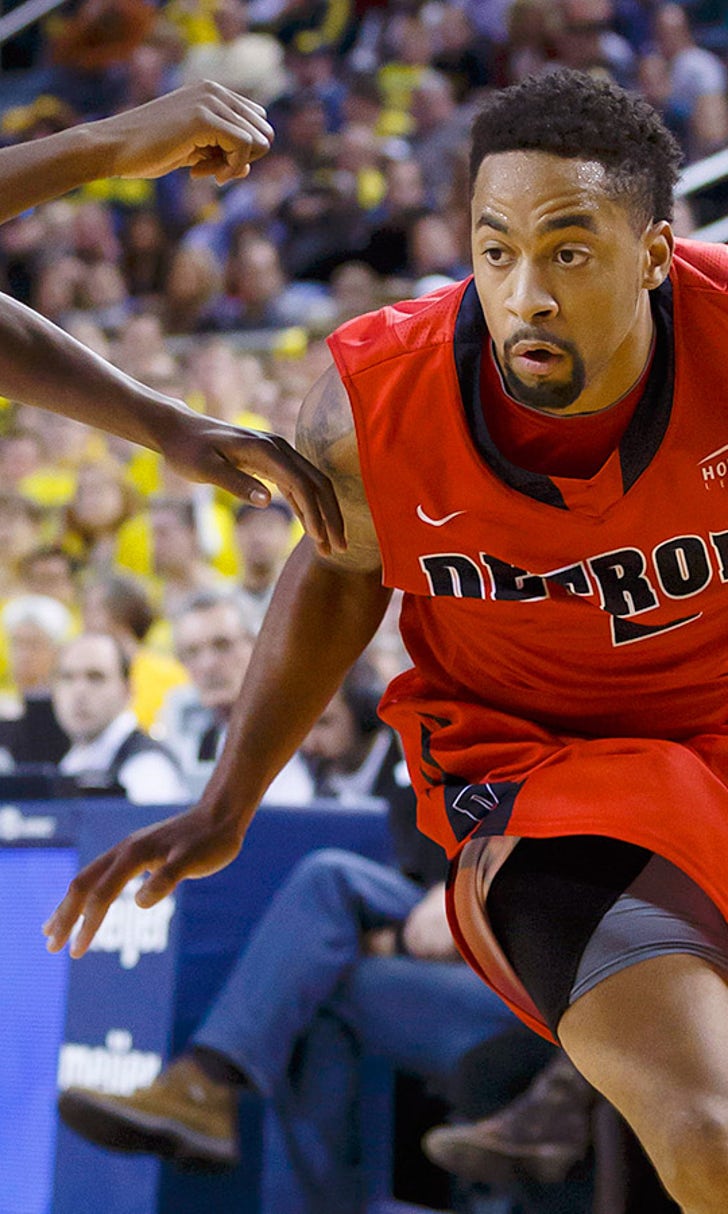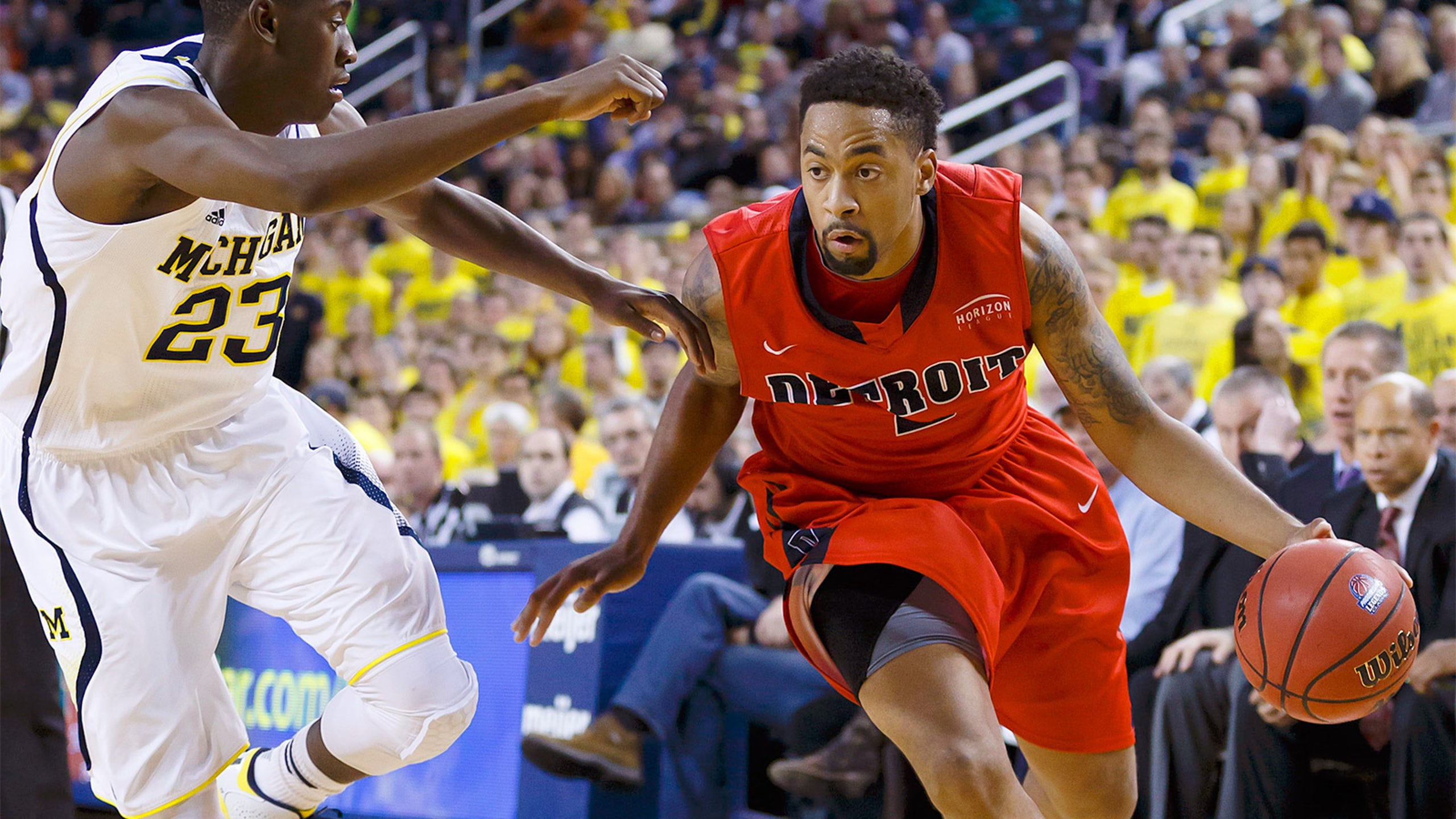 No. 24 Michigan avoids loss to pesky Detroit, Juwan Howard Jr.
BY foxsports • November 20, 2014
Michigan avoided a spirited upset bid from a familiar name.
The 24th-ranked Wolverines scored 11 straight points late in the second half Thursday night to hold off Detroit 71-62. The Titans were led by Juwan Howard Jr., the son of the former Michigan star. He had 24 points and eight rebounds, but it wasn't enough.
''Anytime you can play at the same place your dad played at and had success, I think that's a blessing,'' Howard said.
Howard's father led Michigan to two Final Fours as a member of the Fab Five. He's now an assistant coach for the Miami Heat, who had a home game Thursday night. The younger Howard was wearing a Heat hat after the game in Ann Arbor, and he said his father was glad he had a chance to play at Crisler Center.
''He was excited for me, just for the simple fact that he knew how much emotion would bring into this game, and how much I wanted to play Michigan, after not being recruited by them like I wanted to,'' Howard said.
With Michigan up 52-46, Howard made a 3-pointer, then added a three-point play to tie it with 5:39 remaining. The Wolverines scored the next 11 points - all by their impressive trio of Caris LeVert, Zak Irvin and Derrick Walton. Irvin made two 3s during the run, the second of which put Michigan up 63-52.
LeVert finished with 21 points and nine rebounds.
The Titans (1-2) have lost their last 14 meetings with Michigan. Detroit's most recent victory in the series was in 1981.
Irvin scored 18 points and Walton added 16 for Michigan. Nobody else had more than six points for the Wolverines (3-0).
Michigan trailed 28-27 at halftime and was down 34-30 early in the second half before scoring 13 straight points. LeVert scored the last 10 points of that run.
Brandan Kearney scored 14 points and Paris Bass had 12 for the Titans.
VETERANS
Michigan only has one senior on its roster, but LeVert and Spike Albrecht are juniors, and sophomores Irvin and Walton have plenty of experience, too. On Thursday, Walton played 40 minutes, while LeVert and Irvin played 38 each. Albrecht played 32.
Freshman starters Mark Donnal (15 minutes) and Kameron Chatman (10) made less of an impact.
''When they went up 34-30, and we really did not execute offensively, it could have went the other way, and then we made a run and they jumped right back into it,'' Michigan coach John Beilein said. ''That was good for us to see, and probably the biggest reason we kept so many of the young guys off the floor and kept the experience in there.''
COMMON OPPONENT
Detroit was coming off an 83-66 loss at Oregon on Monday. Michigan's next game is against the Ducks, although that will be at a neutral site in New York.
TIP-INS
Detroit: Carlton Brundidge, who played at Michigan in 2011-12 before transferring, played 11 minutes for the Titans but did not score.
Michigan: The Wolverines shot only 34 percent in the first half, although they helped themselves with eight offensive rebounds. Michigan managed only one more offensive rebound in the second half. ... Albrecht had six points, four assists and four rebounds.
---