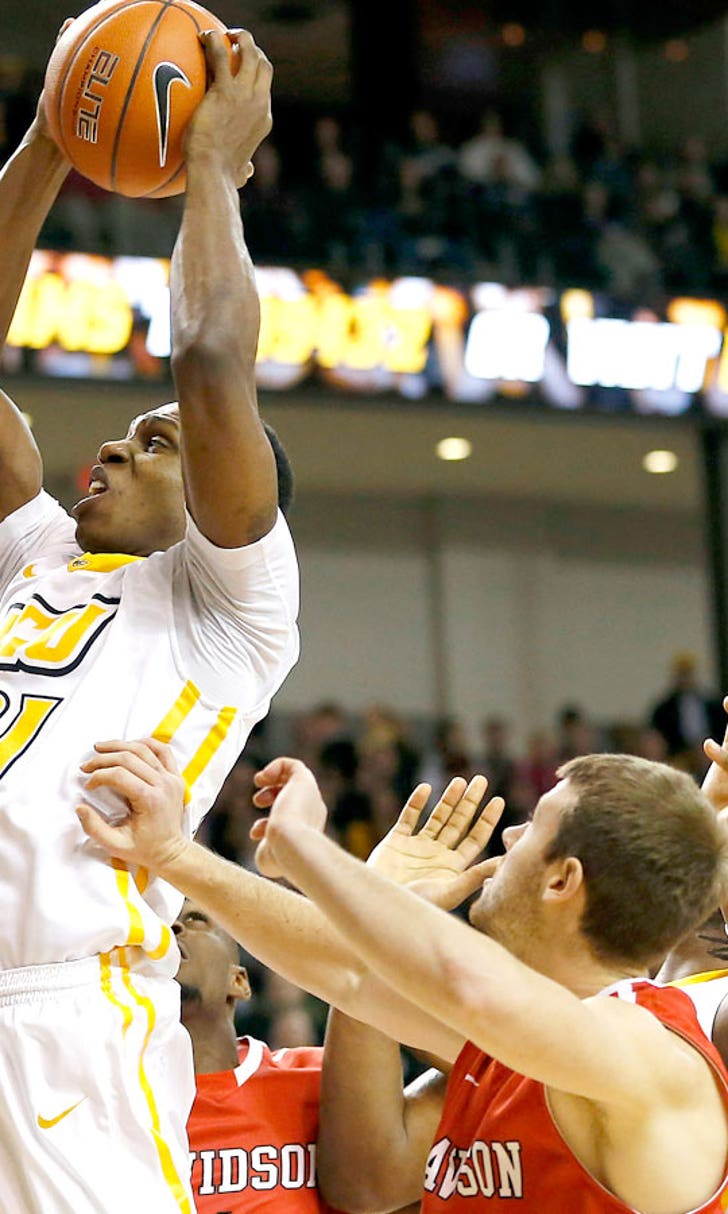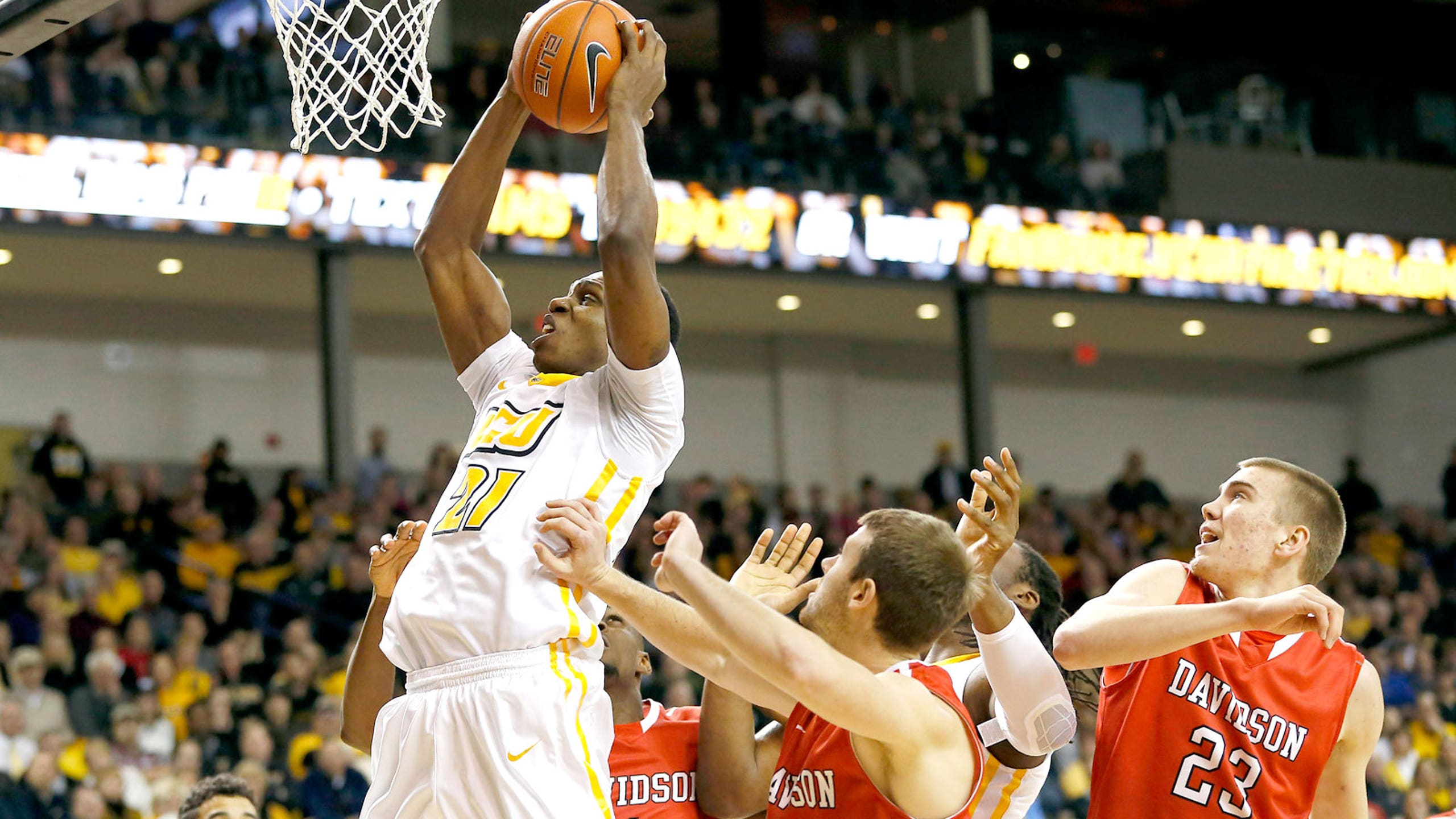 No. 20 VCU holds Davidson shooters in check in victory
BY foxsports • January 7, 2015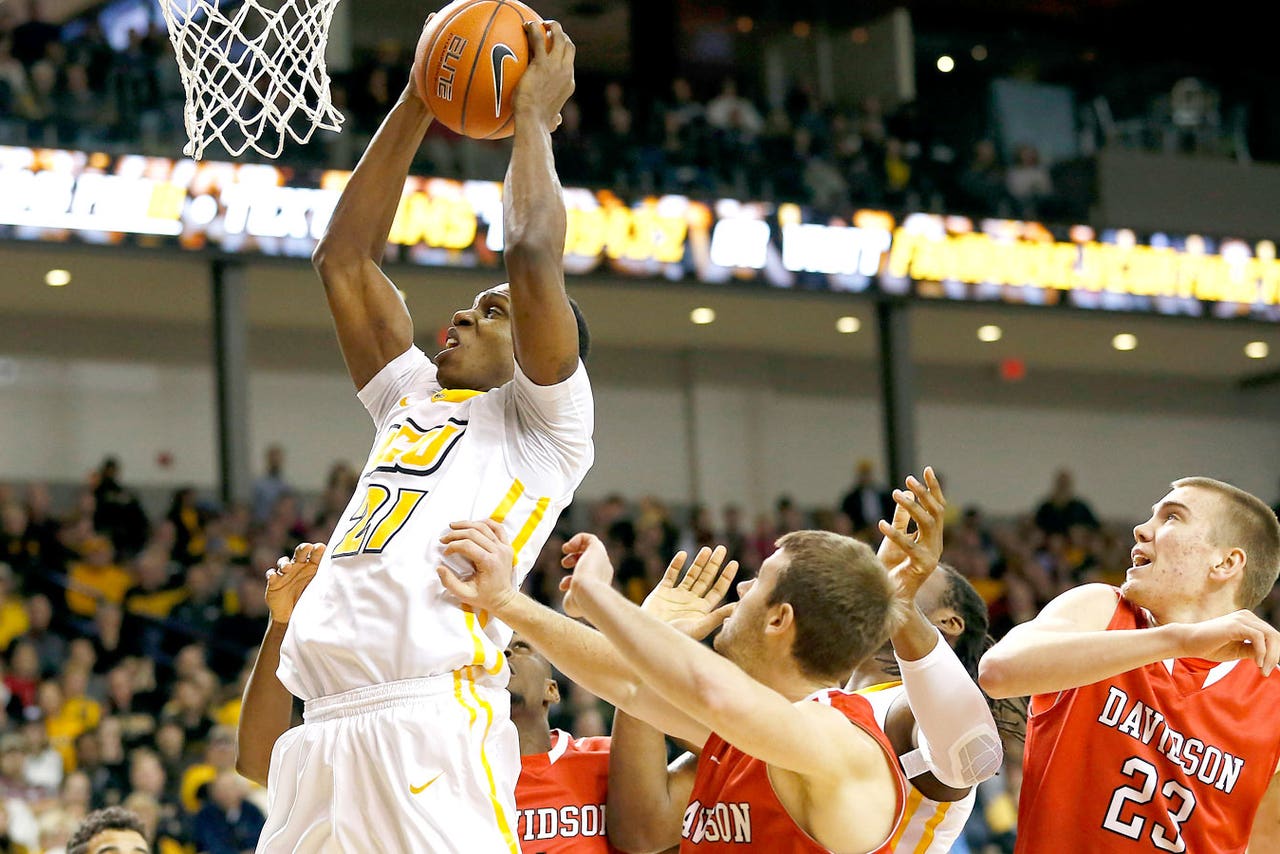 VCU coach Shaka Smart emphasized to his players that holding down Davidson's hot long-range shooters was necessary and his tight man-to-man defensive plan paid off.
No. 20 VCU held Davidson well below their scoring average of 85.8 points per game in posting a 71-65 victory Wednesday, led by Treveon Graham's 15 points and 10 rebounds.
Davidson's Jack Gibbs and Tyler Kalinoski, who average 46 percent between them from 3-point range, were only 3 of 13 against the Rams. Neither had a 3-pointer until less than six minutes remained.
"That was a point of emphasis for us," said Smart of keeping close tabs on Gibbs and Kalinoski. "Our guys did a good job on that. To force Gibbs into 1 for 10 (from the floor), that was really, really important because he's been on a tear the last few games.
"We forced him into some misses, but to be honest, he missed some shots from outside that he typically would make. He's one of the best in the league."
VCU (2-0 Atlantic 10, 12-3) built a 13-point lead midway through the second half and held on for its seventh straight win.
Melvin Johnson and freshman Terry Larrier each contributed 11 points for the Rams.
Guard Briante Weber had four steals to give him 353 for his career, tying him with Nebraska's Cookie Belcher for fourth place on the all-time NCAA list. Weber added six assists.
Brian Sullivan led the Wildcats (1-1, 10-3) with 19 points, going 5 of 9 from 3-point distance, and dished out six assists. Kalinoski added 16 points and Gibbs finished with 11 but was just 1 of 7 from beyond the arc.
"They have a three-headed monster with those three guards," said Weber. "We pretty much keyed on (Gibbs) because he pretty much is the head of the snake.
"We knew they could shoot the three excellent, and we had to get out there and contest every three-point shot," he said.
VCU took a 57-44 lead on two free throws by Graham with 8:15 to go. The Wildcats then outscored the Rams 10-2 to slice their deficit to 59-54 on a 3-pointer by Gibbs, his only triple of the game at 5:26. Davidson couldn't get closer the rest of the way.
"There was a lull in the second half where it seemed like they were scoring almost every time," said Smart. "But our guys in the last five minutes, I thought, did a better job of clamping down and getting some stops.
The Rams led 38-34 at halftime, as both teams had shooting troubles. VCU connected on only 39.4 percent of its shots (just 4 of 14 from behind the arc) while Davidson made 41.4 percent and ended at 37.3.
This is Davidson's first season in the A-10, and Wildcats' coach Bob McKillop said, "It's a heavyweight bout every night. We struggled more to run our half-court offense tonight than we did in any part of the season, and we've played against some pretty darn good defensive teams.
"Their length, their quickness and their break on the ball was sensational," he said of VCU's effort.
TIP-INS
Davidson: The only previous meeting between these teams came in the first round of the 2005 NIT, with the Wildcats winning 77-62. ...The Wildcats are 14-91 all-time against ranked opponents and had lost 20 of its last 21.
VCU: Until falling behind Davidson 5-2 at the outset, the Rams had led wire-to-wire in five straight games and hadn't trailed since less than a minute remained in its double overtime win over Northern Iowa on Dec. 13.... Guard Jordan Burgess, who missed the last game with a sprained ankle, returned to the starting lineup and contributed four points. 
---