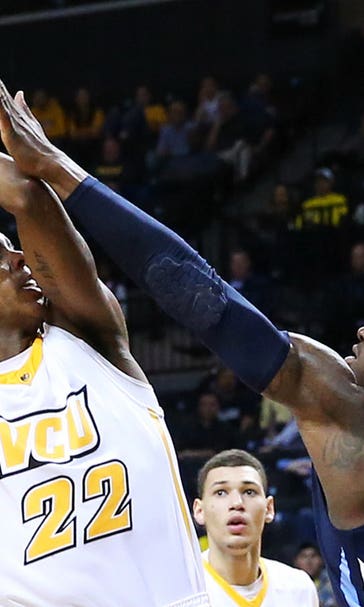 No. 12 Villanova pulls away from No. 14 VCU at Brooklyn
BY foxsports • November 24, 2014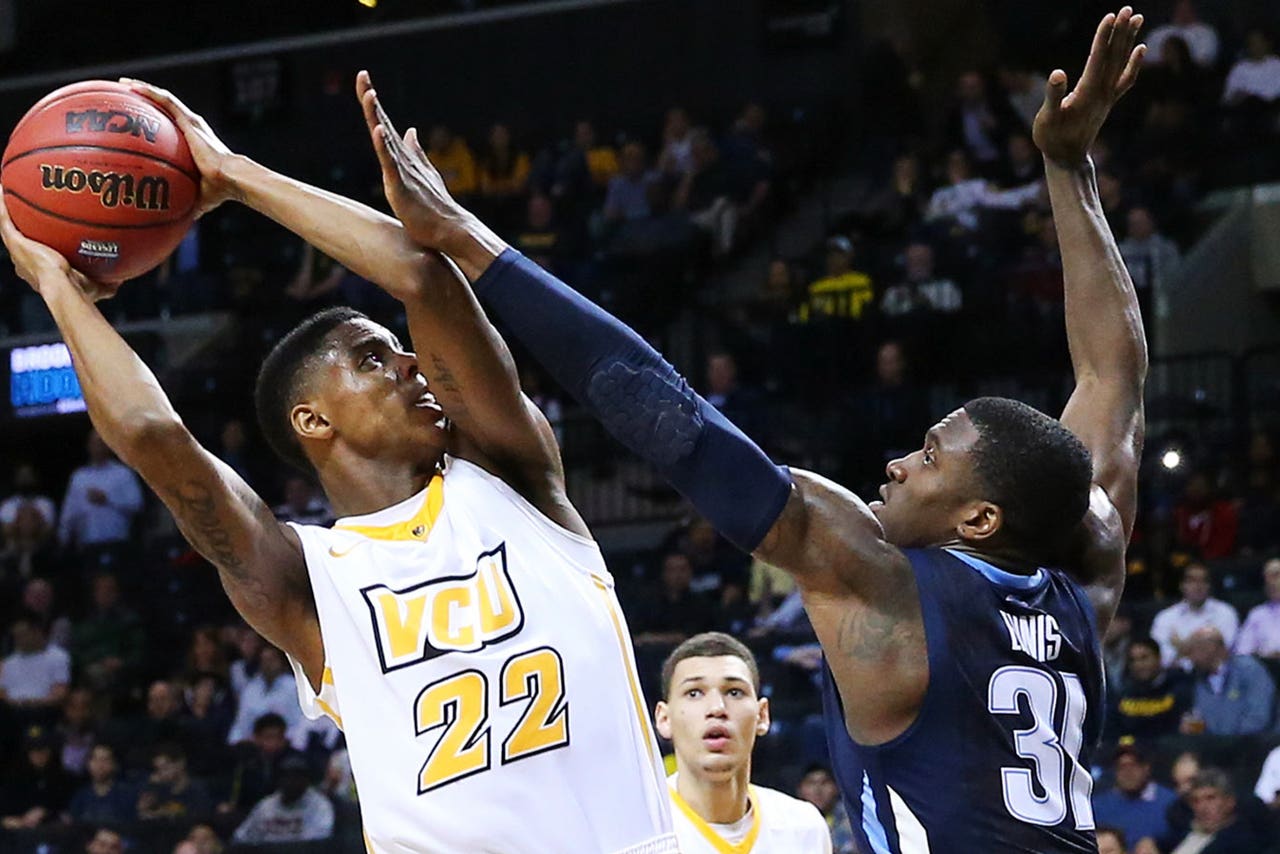 JayVaughn Pinkston made it a happy homecoming for his family and kept the season a perfect one for Villanova.
Pinkston scored 15 points and Darrun Hilliard had 14 to lead No. 12 Villanova past No. 14 Virginia Commonwealth 77-53 on Monday night.
The Wildcats (4-0) used a 16-0 run early in the second half to bust this one open and advance to the Legends Classic final at the Barclays Center. They Wildcats needed about 2 minutes to turn a tight one into a rout.
Pinkston, the 6-foot7, 235-pound forward, helped lead the charge. Pinkston attended Bishop Loughlin High School and grew up about 15 minutes away from the Barclays Center area. His mother and other family members were in the crowd -- but he kept the focus on hoops, not home.
"I was just coming in thinking about defense and rebounding," he said.
Coach Jay Wright broke in, "He's officially brainwashed."
They had a good laugh after turning this one into a surprising laugher. Kris Jenkins added 13 points to lead a Villanova bench that outscored VCU's reserves 36-11.
Pinkston was suspended his first season at Villanova, then worked his way into being one of Wright's senior leaders.
Pinkston had seven rebounds and made six of 11 shots. The Wildcats had 20 assists on 29 baskets and carved up VCU's pressured defense.
"You don't see this kind of pressure and you don't see it consistently," Wright said. "You just knew you were going to get tested. You knew we were going to see how good of a passing team we are."
Melvin Johnson and Briante Weber each scored 13 points for VCU.
The Rams missed 15 of 17 3-pointers and shot only 37 percent overall. VCU opened the second half on a 6-0 run to open a short-lived lead until they totally collapsed and were outhustled for the next 17 next minutes against the attacking Wildcats.
"I think we have the team certainly to be competitive in these types of games, but we're not where we need to be yet," VCU coach Shaka Smart said. "If anything, this is an eye opener to remind us of that."
With Wildcats fans making the train and subway ride from Villanova to Barclays, the blue crowd came alive during the decisive 2-minute run.
Ryan Arcidiacono forced a steal, then buried a 3-pointer for a 42-32 lead. Jenkins hit a 3 on the next possession to stretch the lead to nine.
The Wildcats showed some Havoc of their own -- the in-your-face pressure defense made famous by VCU -- when three players hit the court in a mad scramble for a loose ball forced by a turnover. Hilliard found the ball and found and Josh Hart for a layup, three-point play and a 12-point lead.
After a woeful effort from the 3-point line in the first half, the Wildcats clicked in the second. With smart ballhandling and the extra pass the backbone of an offense that shot 70 percent most of the second half, Hart made it a 19-point game with a 3 off an assist from Hilliard.
VCU's deep bench never got a chance to wear down the Wildcats and make this one a game.
Both teams needed a true test after 3-0 starts came without much of a serious scare for either team.
TIP-INS
Villanova: Played its first game at Barclays. ... The Wildcats are 62-11 when they score at least 70 points since the 2012-13 season.
VCU: Has already played eight games at the Barclays Center and reached the final of the Atlantic 10 tournament here in 2014. ... VCU failed to start 4-0 for the first time since 1993-94.    
---