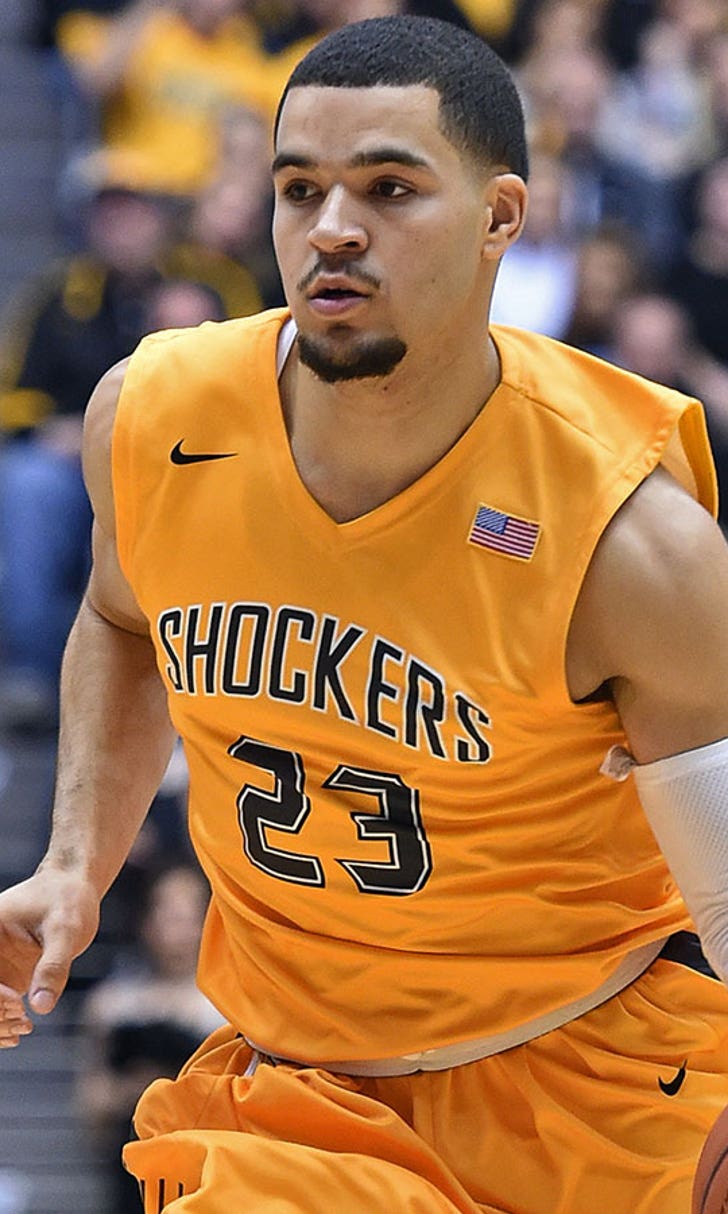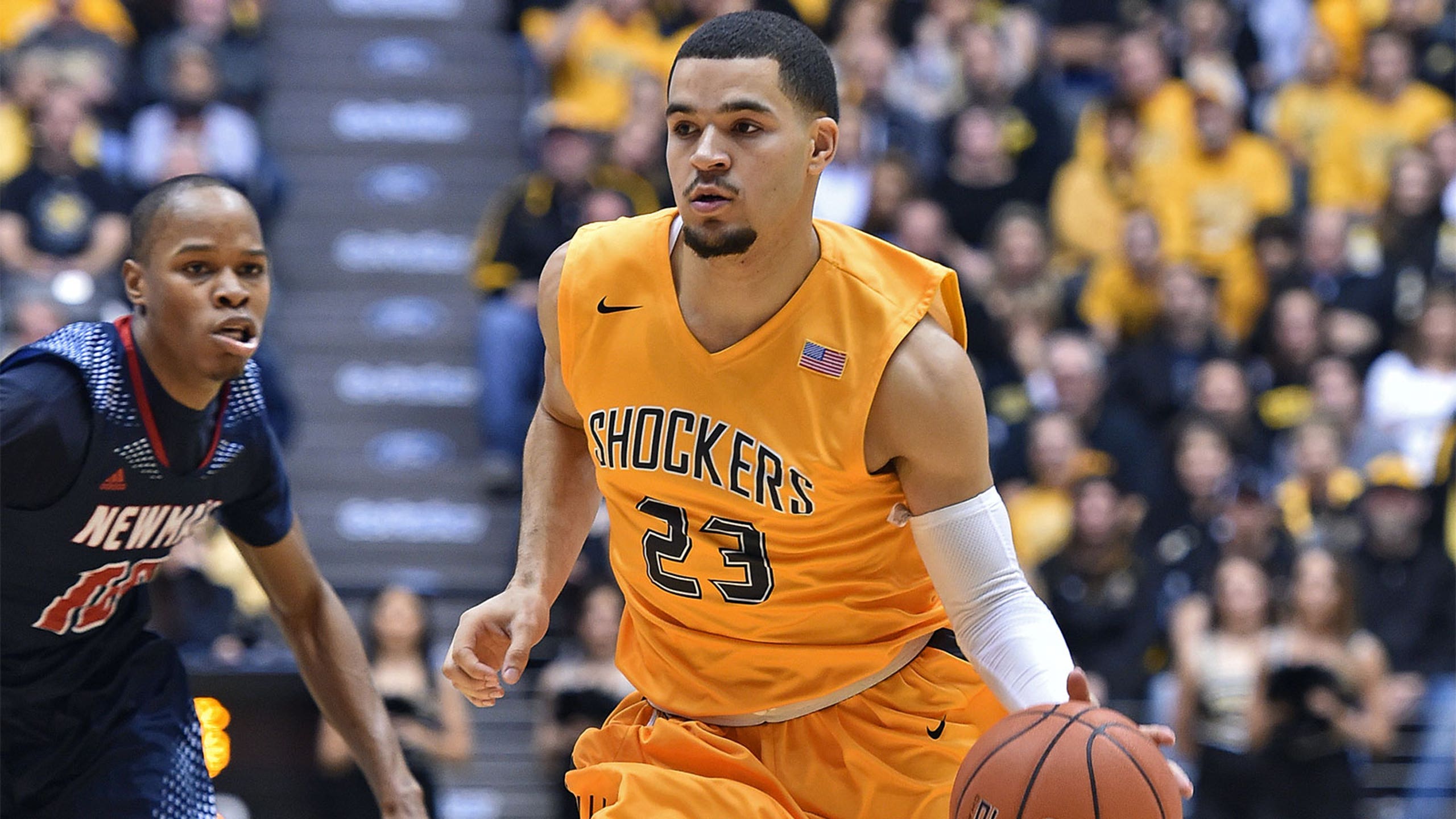 No. 11 Wichita State finds shooting touch against Newman
BY foxsports • November 23, 2014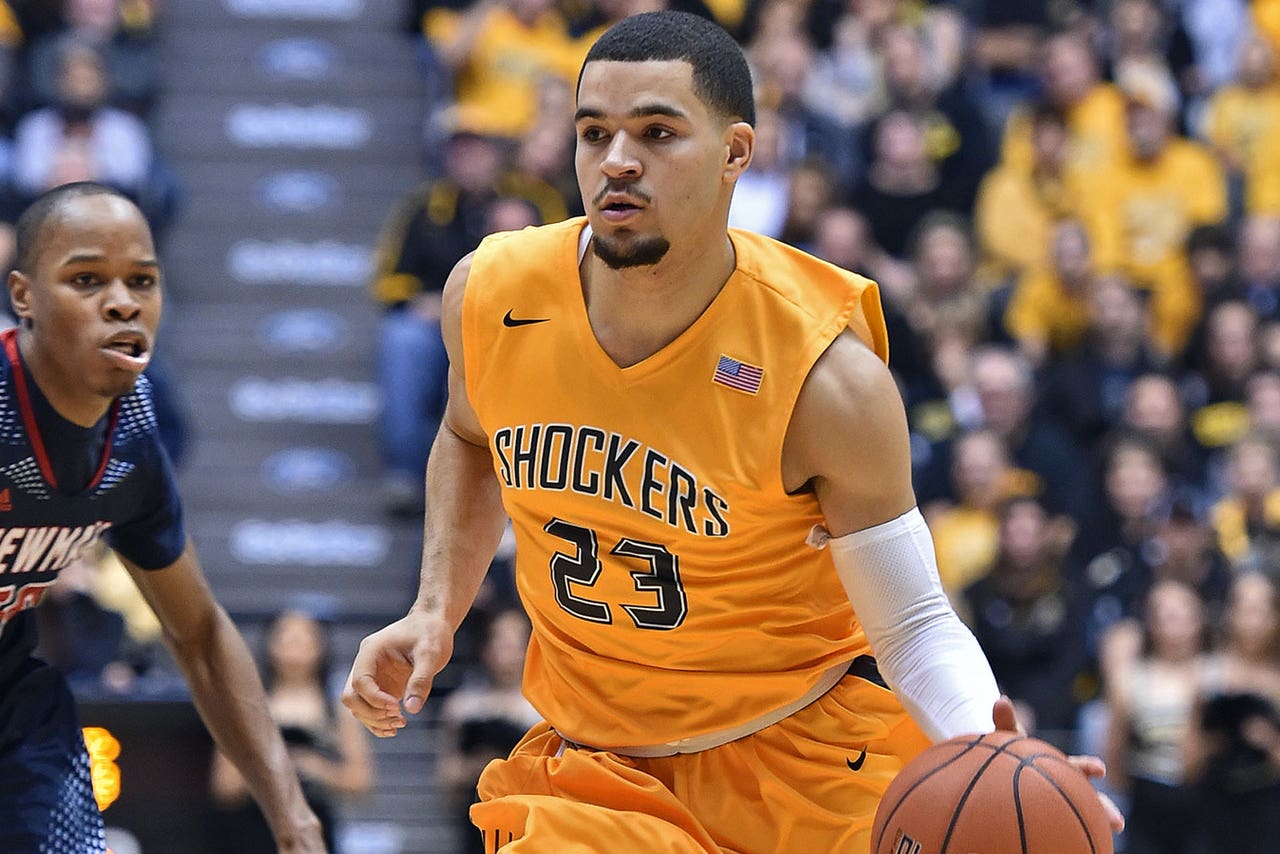 There was a bit of concern after No. 11 Wichita State missed its first 18 3-point attempts of the season.
Yet, when Shockers guard Ron Baker found himself open from deep just 12 seconds into Sunday's game, he didn't hesitate.
"And when that first one went in," Baker said, "it's just green light now."
Wichita State kept pouring in 3-pointers -- 10 in the first half -- en route to a 105-57 blowout over Division II school Newman.
Baker scored 16 of his 18 points in the first half, helping the Shockers (3-0) to a 67-33 halftime lead. Darius Carter scored 15 and Fred VanVleet added 12 for Wichita State. Reggie Baker led Newman (2-1) with 14 points, while Cortrael Colbert scored 12.
Wichita State was a combined 4 of 27 from the 3-point line in its first two games, but the barrage started early Sunday. Ron Baker had three 3s in the first seven minutes, giving the Shockers a 21-10 lead.
"We got them to sag in their zone," Baker said. "Once we got the ball into the post, Shaq (Morris) made a couple good passes. And that got the zone to sink in more, so we had open outside shots."
But the Jets, who averaged 88 points in their first two games, were hitting from the outside, too. Reggie Baker hit two of Newman's four 3-pointers in the first nine minutes, and his banked-in runner with 9:40 remaining in the half pulled the Jets within 26-20.
"Newman came out shooting the ball, and they caught us in transition not getting back a couple times," Wichita State coach Gregg Marshall said. "And we had a couple of matchup issues."
But the Shockers stepped up, hitting six 3-pointers in the final 8:12 of the half. Four of those came in a 14-2 run that pushed the lead to 46-26 with 6:09 left in the half. Over the last five minutes before halftime, Rauno Nurger, Corey Henderson and Zach Brown each hit their first 3s of the season for Wichita State.
"When we had our starters in at the (power forward) and (center), I thought we did a good job for the most part," Newman coach Mark Potter said. "But once we got into foul trouble, it was over."
The Shockers' 67 first-half points were their most in a half since 1980 and fourth most in school history.
"I've said all along this is going to be a very good shooting team," Marshall said. "It was nice to see those shots falling."
Wichita State used the second half to play newcomers and reserves, removing the starters with more than 12 minutes remaining.
TIP-INS
Newman: The Wichita school was a last-minute replacement when Wichita State could not find another NCAA Division I opponent. Potter said he told Wichita State that the Jets will always make a date available for the Shockers. "It benefits us, too, and I'm not sure everyone sees that," Potter said.
Wichita State: Tekele Cotton, a preseason All-Missouri Valley selection, did not play. Marshall said Cotton has injuries to the thumb and a finger on his right hand. Cotton, who is averaging 13.5 points and 4.5 rebounds, has not practiced in nearly a week and will not until after Thanksgiving. ... The Wichita State record for points in a half is 70 against Pan American in 1982. The Shockers' record for a game is 125 versus Drake in 1979. ... Wichita State has won 19 straight home games, the seventh longest streak nationally.
CLASS REUNION
Newman reserve forward Luka Vermezovic was a prep-school teammate of Wichita State's Nurger and Zach Brown. All three played last season at Sunrise Christian, located less than five miles from Wichita State. Michigan State guard Lourawls Nairn was also on that team.  
---