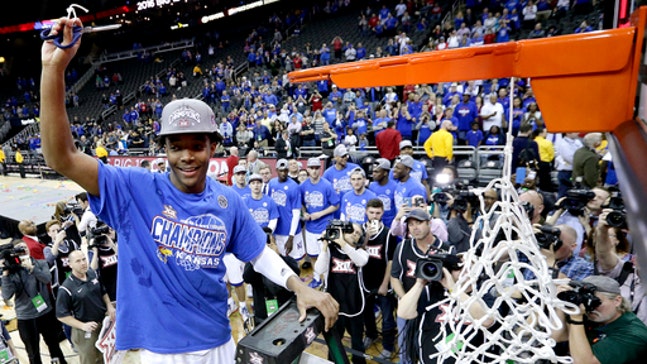 No. 1 overall seed Kansas lands in NCAA South Region
Published
Mar. 13, 2016 9:55 p.m. ET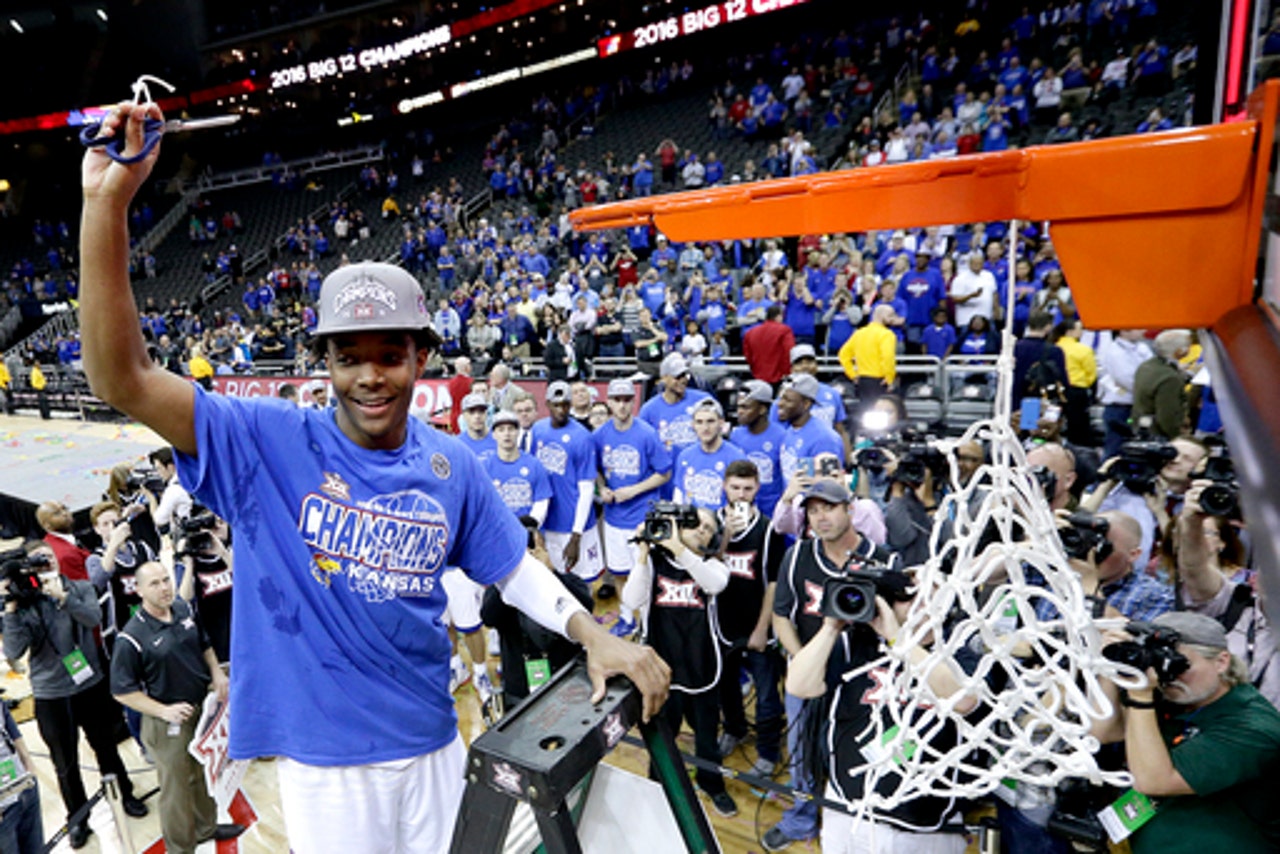 Kansas earned the NCAA Tournament's top overall seed and opens play in the South Region against 16-seed Austin Peay on Thursday.
The Jayhawks (30-4) won the Big 12 regular-season and tournament titles. They're chasing a second national title under Bill Self.
Villanova, one of six teams to hold the No. 1 ranking in the Top 25 this year, is the No. 2 seed in the region. The region also features a First Four matchup between Vanderbilt and Wichita State for the 11th seed.
The rest of the South Region includes:
No. 3 Miami, No. 4 California, No. 5 Maryland, No. 6 Arizona, No. 7 Iowa, No. 8 Colorado, No. 9 Connecticut, No. 10 Temple, No. 12 South Dakota State, No. 13 Hawaii, No. 14 Buffalo and No. 15 UNC Asheville.
---