College Basketball
College Basketball
No. 1 Kentucky enters December still awaiting a close game
Updated
Mar. 4, 2020 6:57 p.m. ET

PARADISE ISLAND, Bahamas (AP) Kentucky spent November romping its way to lopsided wins and leaving little doubt who should be the No. 1-ranked team in the AP Top 25 .
Coach John Calipari heads into December wondering how his young, athletic bunch will handle playing in a close game as the schedule gets tougher, starting Saturday against No. 11 UCLA.
''The question becomes now how good can we be,'' Calipari said Monday night after a highlight-filled 115-69 win against Arizona State in the Bahamas. ''And it may not be every night. One of the things I told them before the game is, look, we need to have a close game.
''We need to have an overtime game. We need to have a team make their first 10 shots and see how we respond. We need to shoot 32 percent and still win a game. We need to be in tough physical battles and know who can respond.''
So far, the Wildcats (7-0) appear to have no shortage of options, from DeAaron Fox posting only the program's second triple-double against the Sun Devils to Malik Monk scoring a game-high 23 points to Bam Adebayo providing a rugged physical presence inside.
The Wildcats' closest game this season has been a 69-48 win against Michigan State on Nov. 15.
In addition to Saturday's visit from the Bruins (7-0), Kentucky's December schedule also includes a game against No. 3 North Carolina in Las Vegas and a trip to No. 14 Louisville.
LEAGUE THROWDOWN
The ACC/Big Ten Challenge headlines the week ahead for Top 25 teams.
On Tuesday night, No. 22 Syracuse (4-1) visits No. 17 Wisconsin (5-2), while Michigan State - out of this week's poll after a 4-3 start - visits No. 6 Duke (6-1).
On Wednesday, No. 15 Purdue (5-1) visits No. 14 Louisville (5-1), while No. 3 UNC (7-0) visits No. 13 Indiana (4-1) - which tumbled 10 spots in the poll after a loss at IPFW. No. 6 Virginia (6-0) also hosts Ohio State.
BUSY SATURDAY
In addition to the UCLA-Kentucky game, Saturday's schedule features a busy day of ranked matchups.
The biggest figures to be No. 9 Baylor's visit to No. 7 Xavier. The Musketeers (6-0) have been in the top 10 all season, but Baylor (6-0) went from getting zero votes in the first two polls to No. 20 after a win against Oregon and now to No. 9 after beating VCU, Michigan State and Louisville to win the Battle 4 Atlantis in the Bahamas.
''We've got bigger goals,'' Bears coach Scott Drew said after rallying from 22 down to beat the Cardinals in the Atlantis title game. ''And we'll be focused on achieving them. As long as everybody listens to the upperclassmen and buys in with that, then we can accomplish those.''
The other marquee matchups that day are No. 25 West Virginia at No. 6 Virginia and No. 8 Gonzaga at No. 16 Arizona.
NEWCOMERS
No. 18 Butler, No. 20 South Carolina and No. 24 Florida are poll newcomers. The Bulldogs won their poll debut at Utah on Monday night. The Gamecocks host Vermont and the Gators visit North Florida, both on Thursday.
FAREWELL (FOR NOW)
Four teams dropped out of what was really a top 26 last week: Texas from No. 22, Michigan State from No. 24, and Michigan and Florida State from a tie at No. 25.
WATCH LIST
Maryland and Cincinnati could find their way into next week's poll.
The Terrapins (7-0) were six points behind West Virginia for this week's final spot. They have home games this week against Pittsburgh in the ACC/Big Ten Challenge and Oklahoma State.
Cincinnati (5-1) was third among teams in ''Others Receiving Votes'' and visits No. 19 Iowa State on Thursday.
---
Follow Aaron Beard at http://www.twitter.com/aaronbeardap
---
More AP college basketball at http://collegebasketball.ap.org and http://www.twitter.com/AP-Top25
---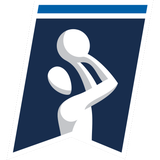 Get more from College Basketball
Follow your favorites to get information about games, news and more
---