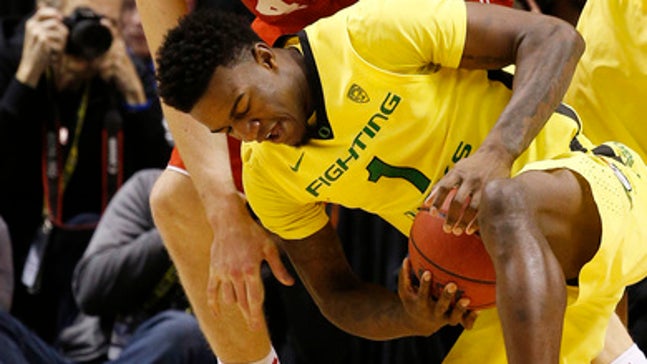 NCAA Tournament filled with great matchups, a few surprises
Published
Mar. 14, 2016 1:10 a.m. ET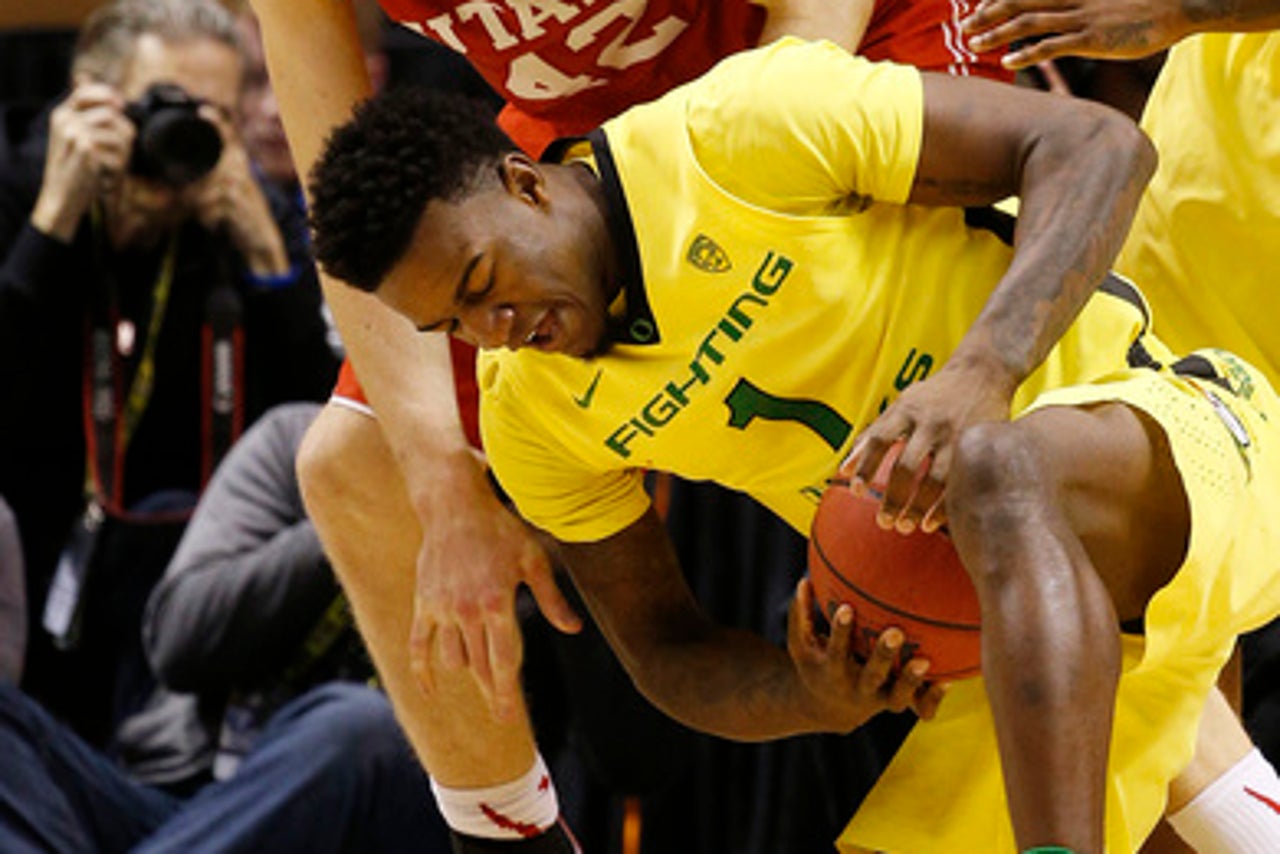 LAS VEGAS (AP) The selection show for the NCAA Tournament took more than hour to reveal the 68 teams in the bracket.
That made for a lot of agonizing as teams waited to see where and when they were going to play - or if they were in at all.
The delay was worth it.
After a regular season filled with parity and great performances, this year's NCAA Tournament is shaping up to be one to remember, filled with great matchups and quite a few surprises.
Now that the bracket's finally out, here's a few things to look for as the college basketball season hurtles toward the Final Four in Houston:
---
TOP MATCHUPS
Iowa State vs. Iona, Midwest Region. Put the over/under around 180 on this one.
Colorado vs. UConn, South Region. The Huskies are one of the nation's hottest teams, the Buffaloes are long, athletic and rebounding machines.
Texas vs. Texas A&M, West Region. They need to win a game before getting there, but rekindling this rivalry will be fun to watch if they do.
Kentucky vs. Indiana, East Region. Another have-to-get-there-first game, but, wow, would that be fun to watch.
Utah's Jakob Poeltl vs. Gonzaga's Domantas Sabonis, Midwest Region. Also a potential second-round game, but we can't help looking forward to two of the game's best big men facing off in Denver.
---
TOP PLAYERS
Buddy Hield, Oklahoma. National player of the year front-runner, seems to get better at the biggest moments.
Poeltl, Utah. So long, so athletic, so tough to defend.
Denzel Valentine, Michigan State. DDIA - Denzel Does It All for Sparty.
Malcolm Brogdon, Virginia. The shutdown corner on a shutdown team.
Kyle Wiltjer, Gonzaga. Matchup nightmare for anyone the Zags face.
Fred Van Vleet, Wichita State. Finally healthy and has Shockers hoping to make a run out of the First Four.
---
SURPRISES
Every year there are surprises from the selection committee and this year's bracket certainly had its share.
Monmouth won 27 games, beating Notre Dame, UCLA, USC and Georgetown. The Hawks' Bench Mob would have been a huge hit on the big stage. Instead, they're out after losing to Iona in the MAAC title game and had ugly losses to Canisius, Army and Manhattan.
Saint Mary's won the West Coast regular-season title and reached the tournament title game, losing to Gonzaga. A weak non-conference schedule left the Gaels out of the bracket.
St. Bonaventure shared the Atlantic 10 title with VCU and Dayton, which was good. Losing in the quarterfinals of the conference tournament apparently was not.
On the how-did-they-get-in side of the ledger, few prognosticators had Tulsa making it into the bracket. Even Golden Hurricane players thought they weren't going to get an invite. Yet when the bracket was revealed, they were part of the First Four, facing Michigan.
Michigan and Syracuse slipping into the bracket also raised a few eyebrows, as did Michigan State getting a No. 2 seed instead of a 1.
Just guessing, but Spartans coach Tom Izzo may use that as motivation.
---
UPSETS?
No. 12 Yale over No. 5 Baylor, West Region. The Bulldogs are in the NCAA Tournament for the first time since 1962 despite their captain being dismissed from the team and the Bears are from the big, bad Big 12. Still, Yale is a tough team to face and Baylor struggled down the stretch. The Bears also lost to Georgia State as a No. 3 seed last season.
No. 11 Northern Iowa over No. 6 Texas, West Region. The Panthers have 12 losses, but also wins over then-No. 1 North Carolina and Iowa State on their resume.
No. 11 Gonzaga over No. 6 Seton Hall, Midwest Region. The Zags' guards held them back early in the season. Now that they're playing well - 19 of the final 21 points in the WCC title game - Gonzaga will be a tough out with Sabonis and Wiltjer inside.
---
This story has been corrected to Tulsa playing Michigan instead of Wichita State.
---