Texas Rio Grande Valley Vaqueros
Texas Rio Grande Valley Vaqueros
Miami pulls away late, beats Texas Rio Grande Valley 86-59
Published
Nov. 13, 2015 11:08 p.m. ET

CORAL GABLES, Fla. (AP) Unable to hit shots in the first half, Miami still enjoyed a lopsided victory.
Sheldon McClellan scored 18 points to lead the Hurricanes to an 86-59 win over Texas Rio Grande Valley in the season-opener for both teams Friday night.
The Hurricanes overcame sub-par first-half shooting with a 14-4 spurt in the first 4:09 of the second half. Ivan Cruz Uceda's 3-pointer 19 seconds into the second half gave Miami its first double-digit lead at 31-20.
''I think it was first game jitters,'' said McLellan, who shot of 6-of-10 from the field. ''We were hyped. In the second half, we settled in. We got more comfortable playing defense and offense.''
James Palmer's 3-pointer with 15:51 remaining closed the early second half surge and increased Miami's lead to 42-24.
The Vaqueros got no closer than 51-41 after Shaquille Hines' 3-pointer with 11:15 remaining. Hines scored 18 points for TRGV.
Palmer's 3-pointer with 5:51 left gave the Hurricanes their first 20-point lead at 71:49. Miami pushed the lead to 83-53 on Jaquan Newton's first of two free throws with 2:27 remaining.
Cruz Uceda finished with 16 points and shot 4-of-7 from behind the arc. Davon Reed scored 14 points for Miami. Palmer and Newton also finished in double-figure scoring for Miami with 11 points each.
''We have good balance, which is key, but we missed some shots early,'' Miami coach Jim Larranaga said. ''It could have been a huge lead at the half if we had just come out ready to shoot the ball.''
The Hurricanes shot 1-of-12 from 3-point range in the first half but converted three of their first four shots from behind the arc in the second half.
''Size and strength just got to us after a while plus their skill level,'' Vaqueros coach Dan Hipsher said. ''We weren't very efficient handling the ball but give them credit, too. They switched us a lot and gave us problems.''
Miami outscored TRGV 13-7 in the last 8:01 of the first half. Newton's two free throws with 1:25 remaining closed the first half scoring and gave the Hurricanes a 28-20 lead at intermission.
Both teams struggled offensively in the first half. UTRVG shot 29.6 percent from the field and Miami fared even lower at 27.6 percent.
Miami suspended transfer forward Kamari Murphy for the first three games of the season for a violation of team rules. Murphy, who played his first two seasons at Oklahoma State, sat out 2014-15 because of transfer rule requirements.
''It's unfortunate, he's a great kid,'' Larranaga said of Murphy. ''He made a mistake and he's paying a very dear price. We look forward to having him after these first three games.''
LEAN AND EFFICIENT:
Cruz Uceda, a 6-10 senior, dropped 20 pounds and reduced his body fat index from 24 to 9 percent during off-season conditioning. ''This is my last year so I was trying to get as better physically as I could to help my team and have a better season,'' said Uceda, who now weighs 217 pounds.
BLOCKLESS:
Hines entered the season among the top 10 all-time shot blockers in TRVG's history. However, Hines, who is sixth on the all-time list with 55, failed to block a shot against Miami.
TIP-INS:
Miami: McLellan is one of 20 pre-season candidates for the 2016 Jerry West Award, recognizing the nation's top shooting guard. McLellan averaged 14.5 points per game last season.
TRGV: Hipsher has multiple Florida stops on his lengthy coaching resume. Hipsher was an assistant at Miami-Dade Community College (1978-80), Stetson (1993-95) and South Florida (2007-09).
UP NEXT:
Miami hosts Louisiana on Monday.
TRGV visits North Florida on Saturday.
---
---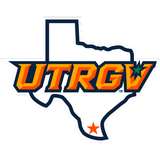 Get more from Texas Rio Grande Valley Vaqueros
Follow your favorites to get information about games, news and more
---