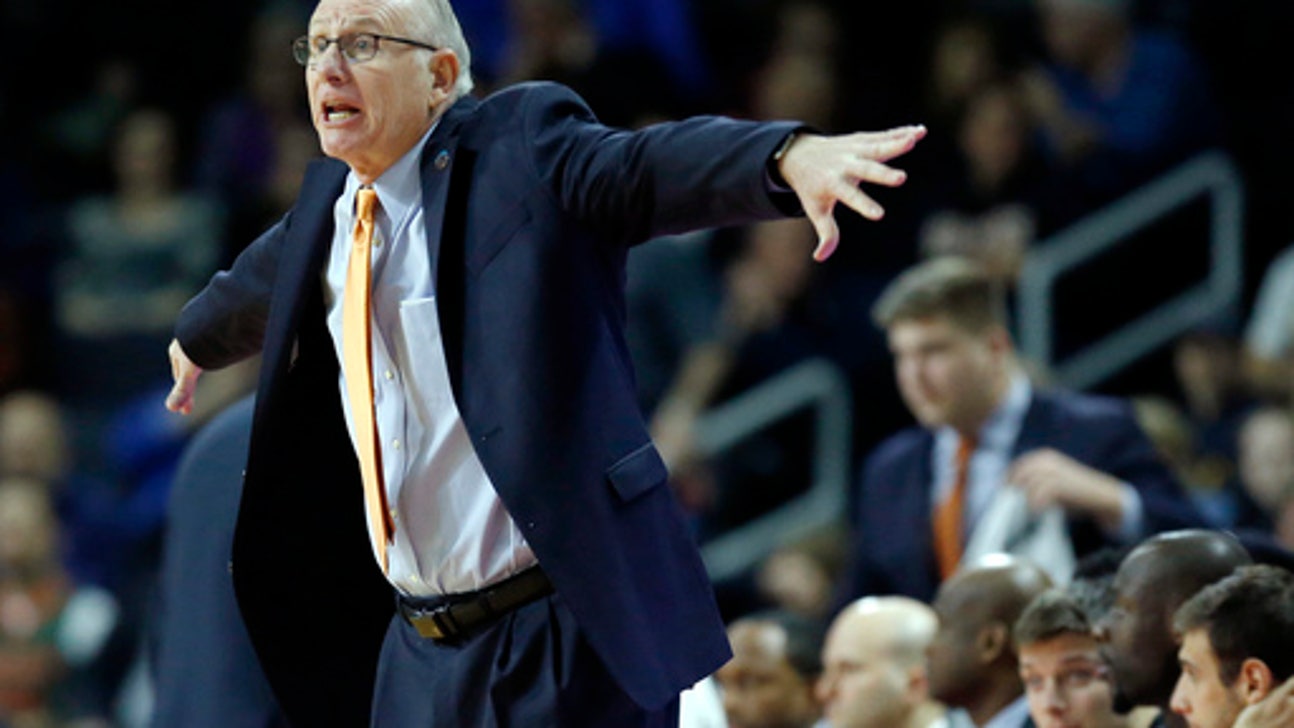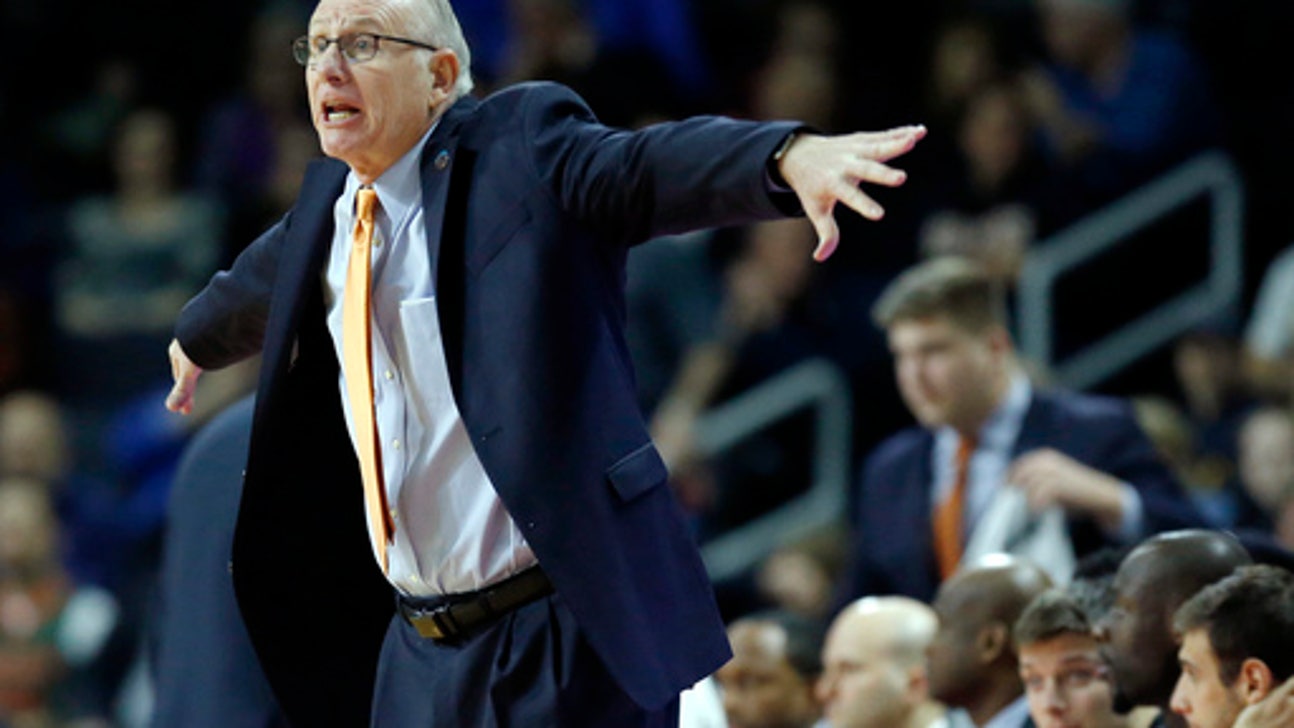 Miami plays Villanova with chance at 1st Elite Eight berth
Published
Mar. 21, 2016 6:54 p.m. ET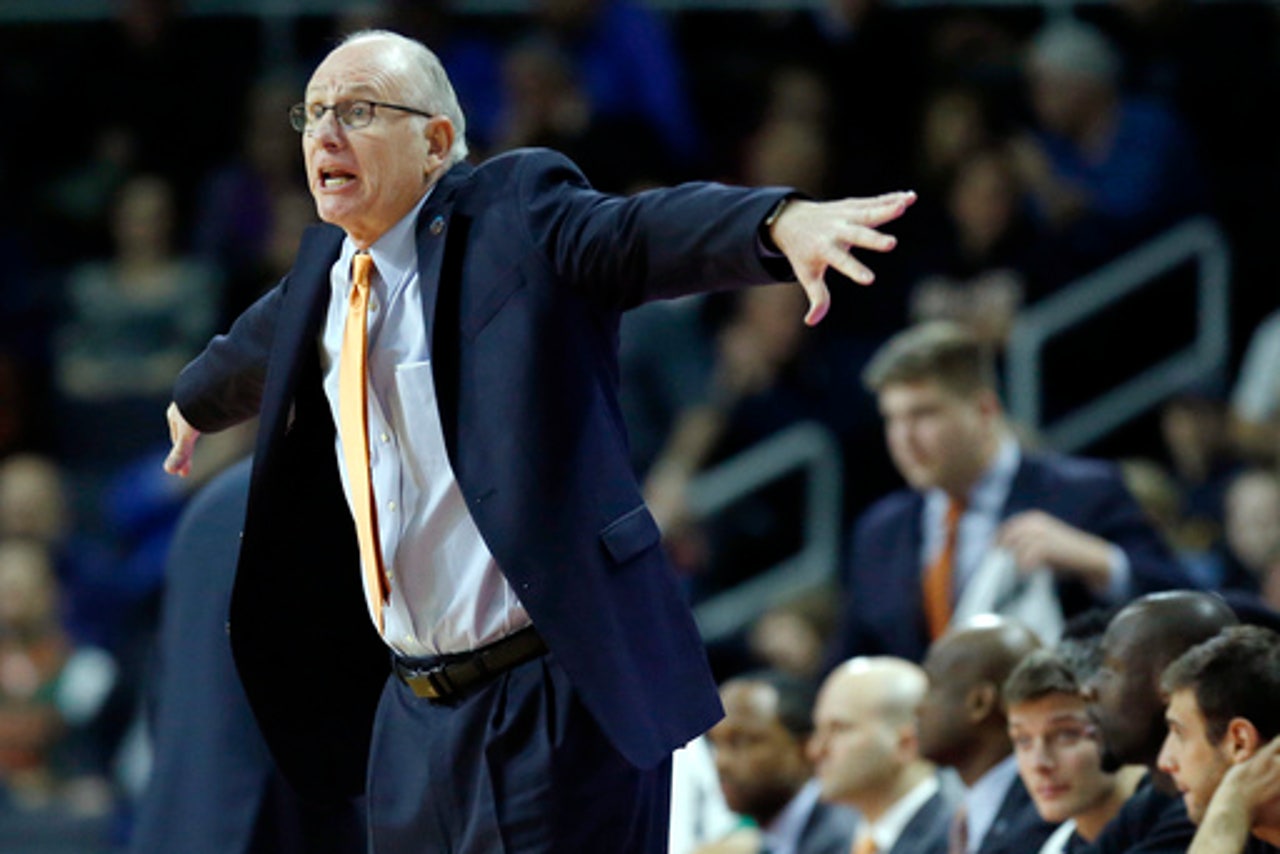 CORAL GABLES, Fla. (AP) The Miami Hurricanes leave locker room language in the locker room, because coach Jim Larranaga prohibits cursing on the court.
What the heck?
''One of our messages is that success is based on self-discipline,'' Larranaga said. ''If you're swearing all the time, you'll swear in the game and get yourself a technical foul or get yourself out of sync or out of control.''
Dang, that make sense, and lately the Hurricanes haven't had much to curse about, anyway. Two wins last week advanced them to the Sweet 16, and they'll play Villanova on Thursday in Louisville, Kentucky, with a chance to reach the Elite Eight for the first time in school history.
Now another Larranaga rule comes into play: Set your sights high. That's why the Hurricanes (27-7), seeded third in the South Region, were talking more Monday about third-seeded Villanova (31-5) than about Saturday's win over Wichita State.
''We left all our celebrations in the locker room,'' junior Davon Reed said. ''The goal is to win it all.''
Miami hasn't played Villanova since 2004, but they're no strangers. Wildcats coach Jay Wright tried to recruit Miami guard Ja'Quan Newton, and Larranaga courted Villanova's top two scorers, Josh Hart and Kris Jenkins.
Larranaga and Wright are good friends who share coaching ideas. Wright uses a 3-point shooting drill he borrowed from Larranaga.
''His team must be doing very well with that,'' Larranaga said with a grin. The Wildcats shot 10 for 19 from 3-point range in their win Sunday over Iowa.
The Hurricanes' latest victory advanced them to the Sweet 16 for the second time in four seasons. Larranaga's tournament history includes an improbable trip to the Final Four with George Mason 10 years ago, and he said the thrill of success in March doesn't change.
''Every time it's a new experience, an exciting experience and a new memory,'' he said.
Larranaga has changed, however. He's 66 and in his 32nd year as a head coach.
''I'm calmer now than when I first became a head coach,'' he said. ''I was a wild man when I was 35 to 45 years old. I was stomping up and down the sideline constantly. My wife used to say I coached every dribble, every pass, every shot, every defensive play, every rebound and every other aspect of the game. I've changed. I try to remain cool, calm and collected on the sideline - although there are occasions when I don't do that.''
The admission was a reference to a technical foul Larranaga received during the Hurricanes' most recent win. It was his first technical foul this season, his second in five years at Miami and his fifth in the past 20 years, he said.
His wife has the same reaction whenever he gets one.
''She always says, `Ah, he wanted that. It was strategy,''' he said with a smile.
Maybe she's right - it's hard to get a technical foul without swearing. Larranaga follows his own rule about profanity, which his players appreciate.
''Not having a coach constantly cursing at you is way easier to play for,'' Reed said. ''He's a player's coach, even though the age gap is so ... dramatic.''
Larranaga, who has two children and four grandchildren, still finds ways to relate to his players. Before the most recent game he played music by the rapper Future.
''Coach couldn't understand one word Future was saying,'' junior Kamari Murphy said, ''but he can catch rhythm and bop his leg.''
Larranaga's plan calls for lots more dancing in the next couple of weeks.
---