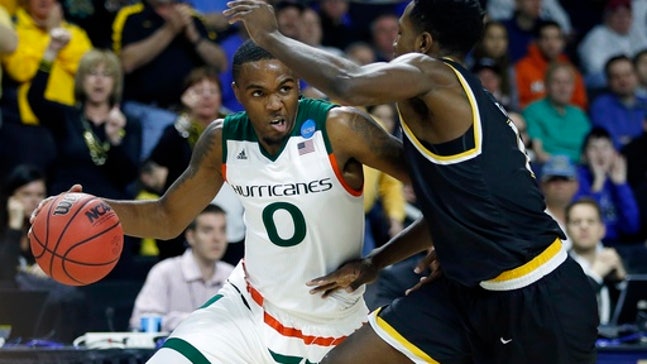 Miami beats Wichita State 65-57 behind Rodriguez
Published
Mar. 19, 2016 3:32 p.m. EDT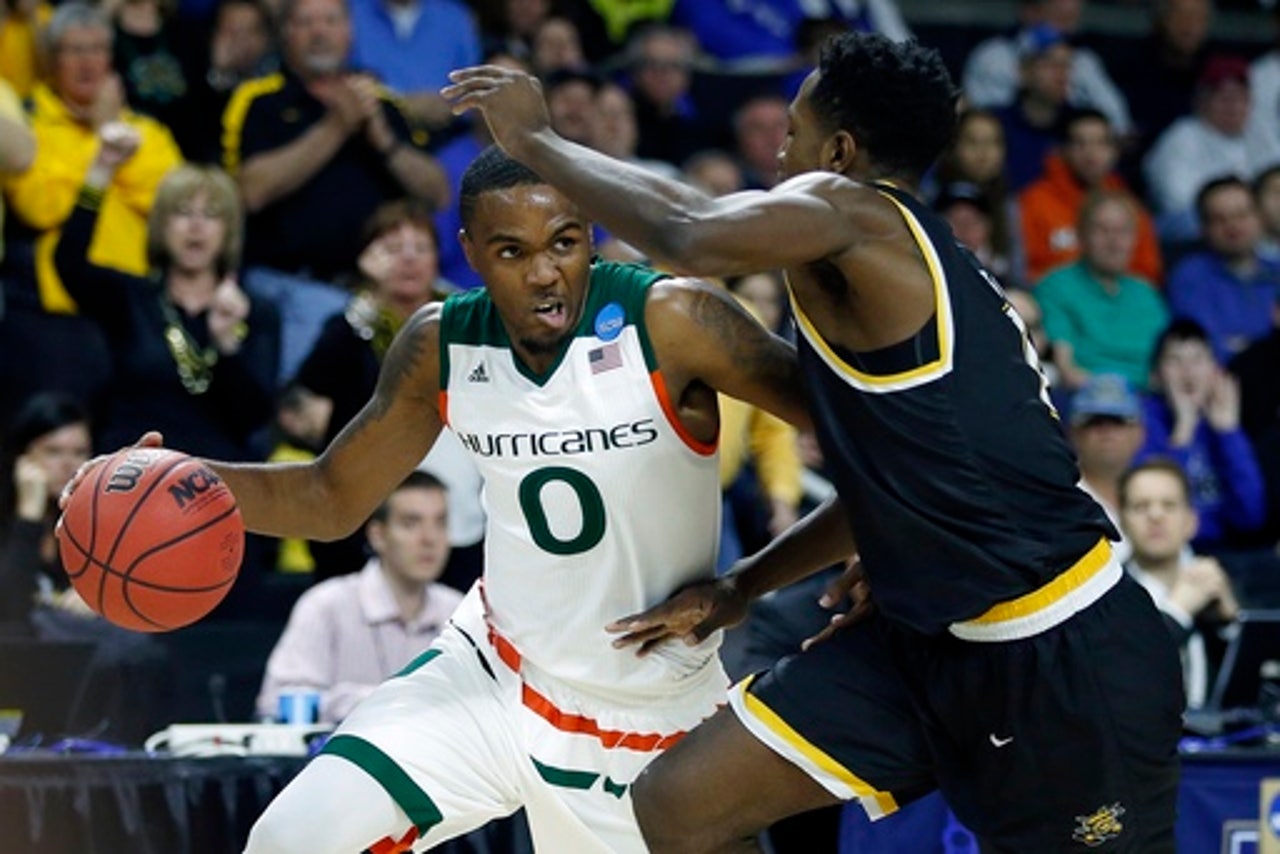 PROVIDENCE, R.I. (AP) Angel Rodriguez took over after Miami blew a 21-point lead midway through the second half, hitting a big 3-pointer with 72 second remaining and scoring 28 points to lead the third-seeded Hurricanes over Wichita State 65-57 on Saturday to advance to the Sweet 16 of the NCAA Tournament.
Miami (27-7) made it that far three years ago under Jim Larranaga, in his fifth season as head coach. Sheldon McClellan finished with 18 points and Davon Reed had 10 for the Hurricanes.
Fred VanVleet and Shaquille Morris had 12 points and Ron Baker 11 for Wichita State (26-9), which put on a furious rally in the second half of a bruising game, taking a 43-42 lead with 10:24 to go.
The Hurricanes will play either Iowa or Villanova next weekend in Louisville in the South Region semifinals.
---
AP college basketball website: www.collegebasketball.ap.org ; follow Kekis on Twitter: www.twitter.com/Greek1947
---