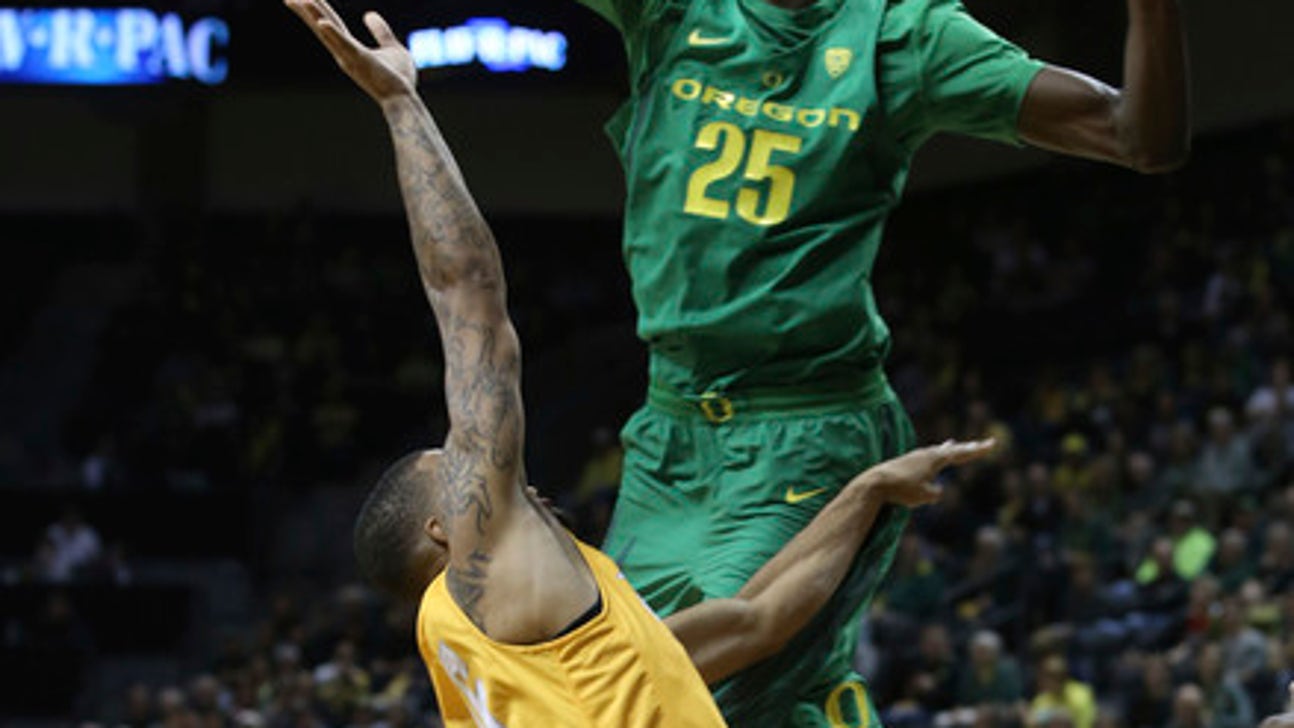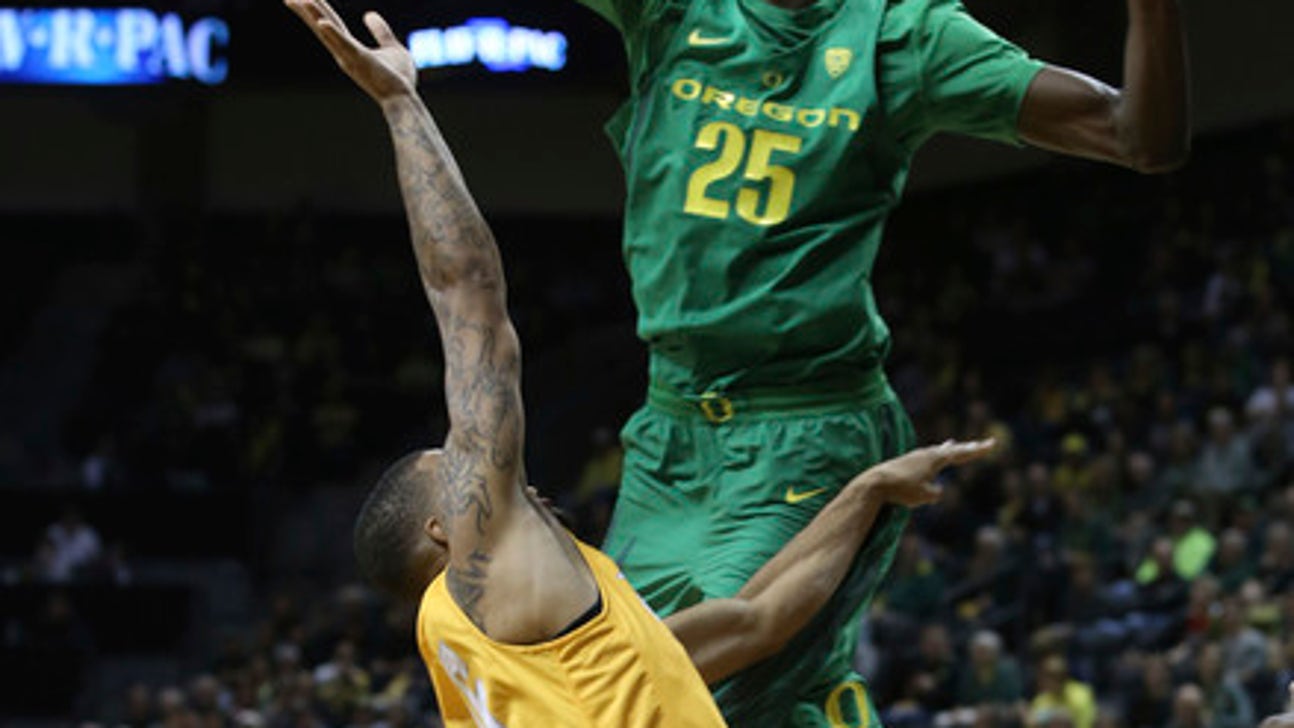 Men's college basketball Week 2 rewind
Published
Nov. 20, 2016 5:54 p.m. ET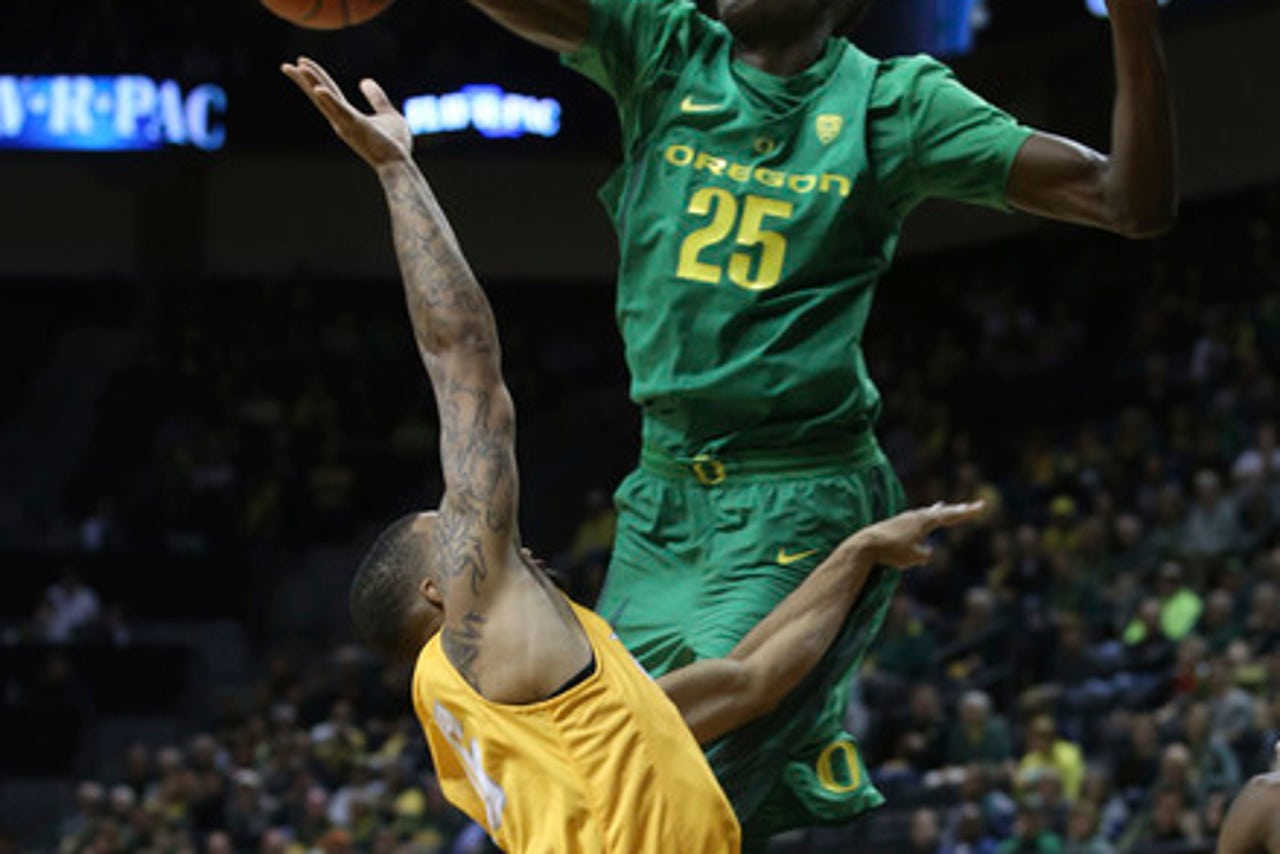 Duke had three of its highly touted freshman go down with injuries, yet still managed to win four games and take another Top 10 team to overtime.
The question now is, will that loss knock the Blue Devils from the top spot in Monday's AP Top 25?
The case for No. 1: Duke (4-1) beat No. 21 Rhode Island by 10, rolled over three other opponents and lost by two to No. 7 Kansas in overtime. The Blue Devils did it with freshmen Harry Giles, Jayson Tatum and Marques Bolden all out with injuries, so imagine what they can do when everyone is healthy.
The case against No. 1: No. 3 Kentucky (3-0) and No. 3 Villanova (4-0) are still undefeated and both have wins over Top 25 teams. The Wildcats survived a grinding game against No. 13 Michigan State to win by 21 and the defending champion Wildcats held off No. 15 Purdue by three behind preseason All-American Josh Hart's array of big shots. Either team could be a legitimate choice for No. 1 and the Blue Devils had another injury against Penn State last week when junior Chase Jeter sprained his right ankle, leaving them even more vulnerable.
''When we're healthy we're going to have a lot of good players,'' Duke coach Mike Krzyzewski said. ''Right now, we have a lot fewer.''
It will be up to the poll voters to decide whether Duke's injuries should be a factor in deciding a No. 1 team or if, after a week and a half, it's already time for someone else to get a turn.
Tune in Monday.
---
DILLON'S DUCKS
Put No. 4 Oregon in the same category as the Blue Devils.
The Ducks moved up a spot from the preseason poll, but lost 66-49 to unranked Baylor after struggling in the second half.
The caveat is that preseason All-American Dillon Brooks has yet to play this season.
The do-it-all guard is still recovering from offseason foot surgery and left the Ducks with a big early-season hole in their lineup. Oregon coach Dana Altman said Brooks could play some at the Maui Invitational this week.
Oregon will fall at least a few spots in the upcoming poll, but it's tough to say are far.
---
HIGHLIGHT REEL
The first two weeks of the season have been filled with some fantastic dunks already.
This one by Villanova's Jalen Brunson against Wake Forest has to be up there among the best.
---
MASON RISES
A big theme heading into the season was the stellar class of freshmen across the country.
A senior from the Midwest is making a lot waves and put himself in the early conversation for national player of the year.
Kansas guard Frank Mason III has been superb through the season's first two weeks, averaging 23 points, 5.7 assists and 4.7 rebounds. He scored 30 points against Indiana, including the final 11, then hit the game-winning shot with 1.8 seconds left in overtime against Duke to cap a 21-point night.
''I think the NBA is missing the boat on him,'' Kansas coach Bill Self said. ''I think he doesn't fit the eye test with length and standing height and that kind of stuff, but he's got some things you can't teach, and intangibles that are as good as anybody in American probably possesses.''
---
FRESHMAN WATCH
Lonzo Ball, UCLA. The predictions for Ball's impact seemed to be a bit exaggerated when he arrived in Westwood with so much hype.
It's only been three games, but maybe there wasn't enough hype.
The 6-foot-6 guard from nearby Chino Hills had a superb college debut, finishing with 19 points, 11 assists and eight rebounds in a blowout win over Pacific.
Ball is averaging close to a triple-double so far, with 15 points, 8.3 assists and 7.7 rebounds per game. Keep that up and he'll be in the national POY conversation as well.
---
RHODY RISES
Rhode Island was No. 23 in the AP preseason Top 25, its first time being ranked since 1998-99.
The Rams may end up staying there all season.
With four starters and E.C. Matthews back from a torn ACL, Rhode Island had preseason expectations of making a run at the Atlantic 10 title.
The 21st-ranked Rams (4-1) opened the season with three straight wins, followed with a victory over No. 24 victory over Cincinnati and made a late run at top-ranked Duke before losing on Sunday.
---
More AP college basketball: www.collegebasketball.ap.org and https://twitter.com/AP-Top25
---