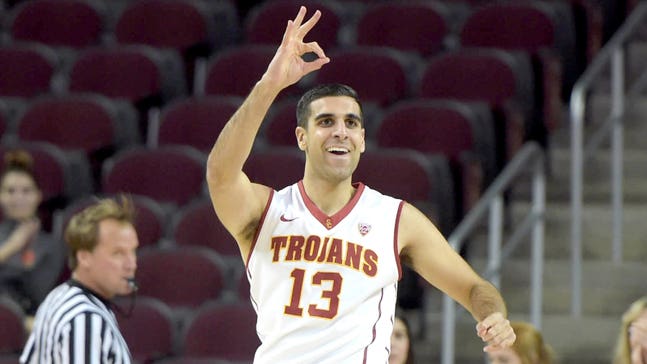 Meet the most interesting player in the NCAA tournament
Published
Mar. 16, 2016 8:19 p.m. EDT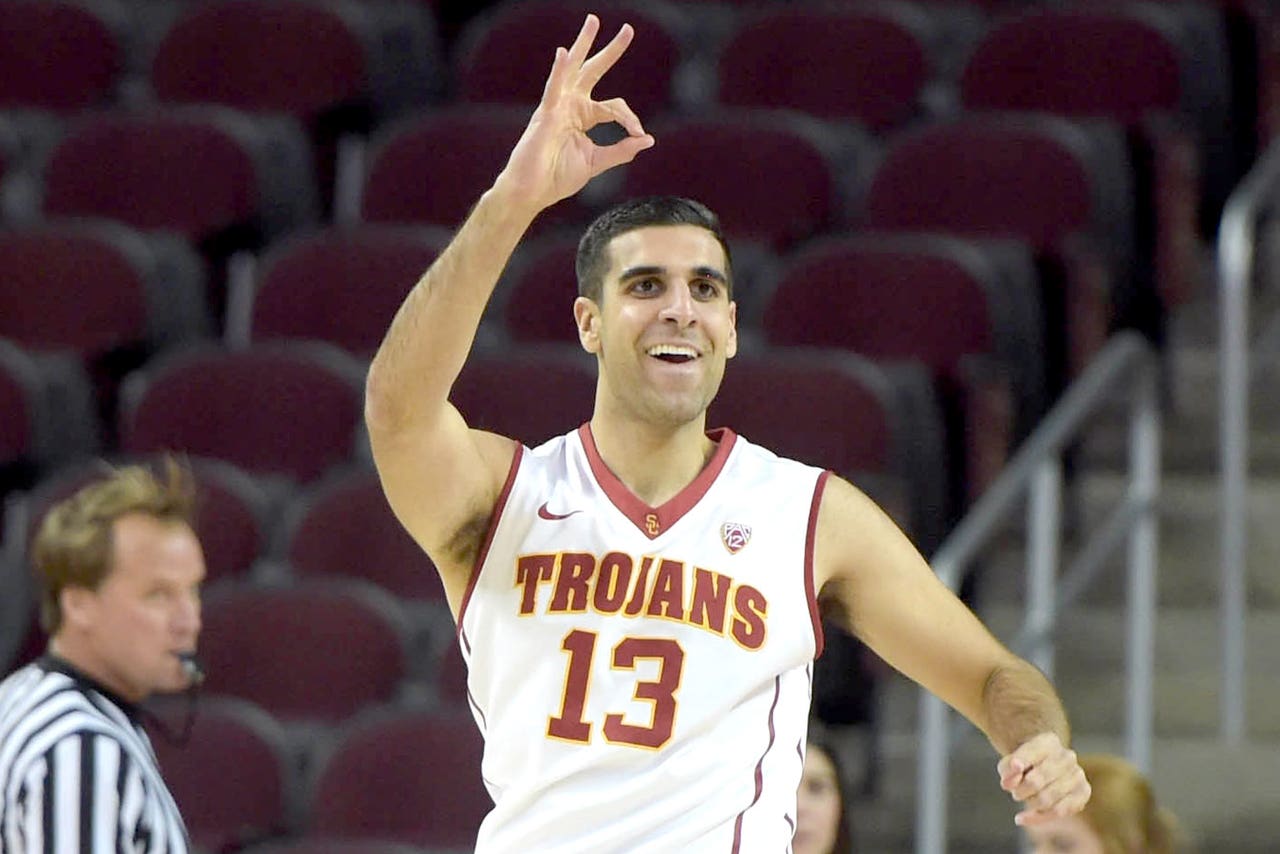 The most interesting player in the NCAA tournament probably won't even get in a game.
He's scored four points in three seasons of college basketball. He's not going to be a March Madness hero, or probably have another athletic highlight in his life.
But his legend is growing, and if it's true, his future could be more meaningful than that of anyone else in the tournament.
Meet Sam Dhillon, a 20-year-old walk-on at USC who is balancing hoops with a human biology major and a blossoming career in investment management.
Yes, that's right. The guy sitting on the Trojans' bench aims to make his millions managing his teammates' money. And he not only wants to give them financial security for life, but he also wants to extend their lifespan with his research in the field of medicine.
"People like Sam Dhillon are gonna save us from ourselves," Bill Walton gushed on a recent Pac-12 Network broadcast. 
Whoa, now. Dhillon clearly has made quite an impression on people. Can this guy be for real?
Dhillon is listed as the founder and CEO of Quest Investment Firm, LLC on the company's website, which says he "owns all responsibility for every aspect of the organization and works directly with clients as a Registered Investment Advisor."
His story got the attention of FOX Business channel, and he recently appeared on "Mornings with Maria," where he boasted to host Maria Bartiromo that his company is now worth more than $3.5 million and that he just signed "my first two NFL guys for my firm, actually, so it's been fun." (In an article, Dhillon clarified that he signed two football players who are expected to play professionally.)
So how did he do all this?
"In high school I made a couple of investments and from there it kind of took off," he told Bartiromo. "In college I founded the Quest Investment Firm. So, the whole theory was I could help student-athletes out in managing their money and not go broke in life. So from there I founded my firm about a year-and-a-half ago, passed my Series 65 exam and fast forward two years and it's now worth over three-and-a-half-million dollars, so it's been a fun run so far."
Dhillon wasn't done there. "I like to share my wealth," he said, and told a story of renting a limo and taking the whole USC team to dinner at Mastro's Ocean Club in Malibu, then picking up the $5,000 tab.
It was hard to tell how much of this Maria and her guests were buying; their questions to him seemed to have a skeptical tone. And who could blame them? Dhillon is long on stories and ambitious goals. He's researching a cure for Alzheimer's Disease. He says he wants to be a brain surgeon and be on the cover of Forbes by age 28. 
He's listed as the founder of the Deep Roots Foundation on its website. The foundation, according to the site, is "committed to provide youth with opportunities to become leaders of tomorrow by excelling in academics, athletics, and community giving." Besides the mission statement and bio info, the only thing on the site so far is a newly posted application for student-athlete scholarships for seniors at Inderkum High in Sacramento, which Dhillon attended.
Dhillon's bio on the website lists numerous academic honors and awards. It also says he's "the co-founder of the 1st Mobile Health Clinic in USC's 135-year history." The mobile clinic operates one night a week, the site says, and "provides medical services to the homeless and underserved populations within the Greater Los Angeles Region" with the assistance of "undergraduate students, medical students and public health students." in addition to "doctors and medical professionals from The Keck School of Medicine". His USC basketball bio makes many of the same claims.
And then, of course, there's the multimillion-dollar company, which Dhillon boasts will be worth $8.5 million by year's end.
"We have 34 client accounts, six solicitors to get more clients in as well as three part-time employees, a tax strategist, a CPA and a lawyer on board," he told ABC-7 News. He dreams of having a corporate headquarters that shares its space with a medical clinic — both goals under one roof.
Is Dhillon really this 20-year-old prodigy who is making his lofty dreams a reality? LA is full of self-promoters and BS artists. It's hard to believe every too-good-to-be-true tale that comes along.
But according to his dad — whom Dhillon describes as a self-made success story and calls "my idol" — Sam is just "an amazing kid."
"One day he told me out of the blue that he wanted to make a lot of money," Surjit Singh Dhillon told the LA Daily News. "He said, 'How can I do that?' I told him that in this country hard work is the only way to get there, but at least he'll have that opportunity. So he did exactly what he wanted to do."
It's a hell of a story. Is all of it true? Who knows? But it's the most interesting one at the NCAA tournament this week.
---
---