Providence Friars
Providence Friars
Marquette-Providence Preview
Published
Jan. 4, 2016 4:14 p.m. ET

While Kris Dunn continues to play well despite having the city of Providence on his shoulders, Marquette's freshmen are finding the going a little bit tougher in Big East play.
Looking to make up for an ordinary effort in last season's series, Dunn will try to lead the eighth-ranked Friars to their best start in 51 years Tuesday night against the visiting Golden Eagles.
Dunn finished fifth with 17.0 points per game in conference action last season. The preseason All-American has been even better in 2015-16, totaling 46 points, six 3-pointers, 16 rebounds, 15 assists and five steals in Providence's first 2-0 league start in seven years.
The junior guard finished with 26 points while hitting 4 of 7 from 3-point range to go along with nine rebounds, six assists and three steals in Saturday's 83-65 home win over St. John's. He poured in 12 straight points after the Red Storm closed to within 56-50 with 9:30 remaining.
''Every game Kris plays, this whole city is getting on his shoulders. That's why he came back to school,'' coach Ed Cooley said after his squad improved to 9-0 at home. "He wants to be the leader. He wants to be the guy, and I'm going to help him do that."
The Friars (14-1, 2-0) last won their first 10 games at the Dunkin' Donuts Center in 2010-11. They're going after their first overall 10-game winning streak since a 13-game run to open the 1988-89 season and first 15-1 start since winning their first 17 in '64-65.
Dunn, however, had 11 points on 4-of-12 shooting in a 75-66 loss at Marquette last Jan. 3 before finishing with 16 in a 77-66 home win March 1.
Ben Bentil scored eight points on 3-of-10 shooting in the last meeting, but he enters this one with a team-high 18.9 per game. The sophomore forward is shooting 58.5 percent in his last three after finishing with 20 points and nine rebounds against the Red Storm.
Sophomore forward Rodney Bullock contributed 13 points, eight boards and three blocks Saturday. He's averaging 15.4 points, 8.6 rebounds and 2.1 blocks over his last seven games.
Marquette's young players aren't fairing nearly as well. Freshman Henry Ellenson has totaled 26 points on 7-of-29 shooting (24.1 percent) in the team's back-to-back losses after he scored 16.8 per game and shot 45.1 percent heading into league play.
Haanif Cheatham had 17 points in Wednesday's 83-63 home loss to Seton Hall before scoring six while picking up four fouls for the second straight game in Saturday's 80-70 defeat at Georgetown. Fellow freshman starter Traci Carter has totaled four points and eight fouls in the last two contests.
Duane Wilson has been a bright spot, averaging 14.8 points over his last four games. The sophomore led Marquette (10-4, 0-2) with 22 points and seven 3-pointers in the March loss at Providence.
The Golden Eagles haven't dropped their first three conference games since an 0-5 start in 1998-99. They've lost two of three in this series since winning 10 straight from 2007-14.
Marquette had lost 15 in a row against ranked opponents before an 81-80 win over then-No. 22 LSU in the semifinals of the Legends Classic in New York on Nov. 23.
---
---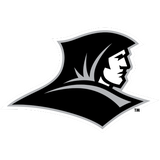 Get more from Providence Friars
Follow your favorites to get information about games, news and more
---