College Basketball
College Basketball
Louisville-Pittsburgh Preview
Updated
Mar. 5, 2020 2:04 a.m. ET

With its postseason prospects dashed, Louisville is aiming to win its first ACC regular-season title. Having a chance at it will require improvement on the road.
The No. 11 Cardinals open a season-ending stretch of three of four games away from home Wednesday night when they try to beat Pittsburgh for an eighth straight time.
Louisville (21-6, 10-4) won't participate in the conference or NCAA tournaments due to a self-imposed ban stemming from the investigation surrounding major recruiting violations from 2010-14.
The Cardinals, however, are looking to leave a positive mark. They're third in the conference, one-half game behind second-place Miami and one back of North Carolina for first.
"I think it means a lot," coach Rick Pitino said. "Look, we don't have a whole lot. And it's going to really hit them on the last home game and the last away game. It's going to hit them hard. It's going to be very difficult on selection Sunday for all of us.
"I keep using the expression, 'don't get bitter, get better.' Bitter gets you nothing but anxiety. Better, you look forward to next year."
For now, Louisville's attempt at a conference championship may require winning all four of its remaining games, including visits to Pittsburgh (19-7, 8-6), No. 12 Miami and third-ranked Virginia.
The Cardinals are 3-5 on the road, giving up an average of 72.7 points - 16.9 more than at home.
After losses to Duke and Notre Dame, Louisville is trying to avoid its first three-game slide on the road since Jan. 31-Feb. 16, 2011.
The Cardinals avenged that defeat to the Blue Devils on Saturday, erasing a 13-point deficit to win 71-64.
Damion Lee scored 24 points, giving him an average of 21.0 over the last three home games. The senior guard hasn't come close to being that effective over the last two as the visitor, totaling 23 points while making 7 of 28 from the floor and 4 of 14 from 3-point range.
Lee finished with 18 points in a 59-41 win over the then-No. 20 Panthers on Jan. 14. However, he needed to hit 8 of 9 free throws to compensate for a 5-for-13 effort from the field.
Chinanu Onuaku matched a career high with 18 points in that meeting while adding 10 rebounds and three blocks. He enters this one after totaling 23 points, 26 boards and five blocks during the last two games.
Two of Louisville's seven straight wins over Pitt have come at Peterson Events Center, where the Cardinals are 4-1.
The Panthers opened the ACC schedule with three straight wins and are on the brink of matching that run after beating Syracuse 66-52 on Saturday. They limited the Orange to 37.3 percent from the field and 7 of 26 from beyond the arc.
After both teams combined for 28 free throws, the Panthers are expecting things to be much tougher.
"They'll be physical, and we know that," coach Jamie Dixon said. "They'll be aggressive. We gotta play through contact. We've got to finish around the basket. Defensively, we've got to limit the transition and we've got to keep the ball out of the inside."
Jamel Artis is looking to build on his 40 points and 18 boards over the last two games after totaling 10 and 11 during the previous two.
The junior forward, who has started two of the last four games at guard, had 11 points and three rebounds at Louisville last month.
Michael Young led Pitt with 18 points, but he only had eight while grabbing a season-high 13 rebounds Saturday.
---
---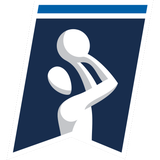 Get more from College Basketball
Follow your favorites to get information about games, news and more
---