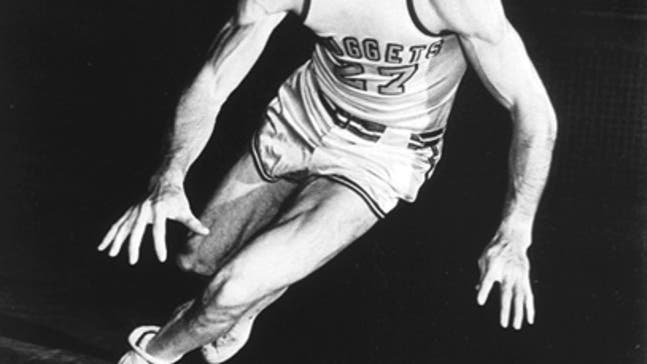 Kenny Sailors, star Wyoming jump shot pioneer, dies at 95
Published
Jan. 30, 2016 6:05 p.m. ET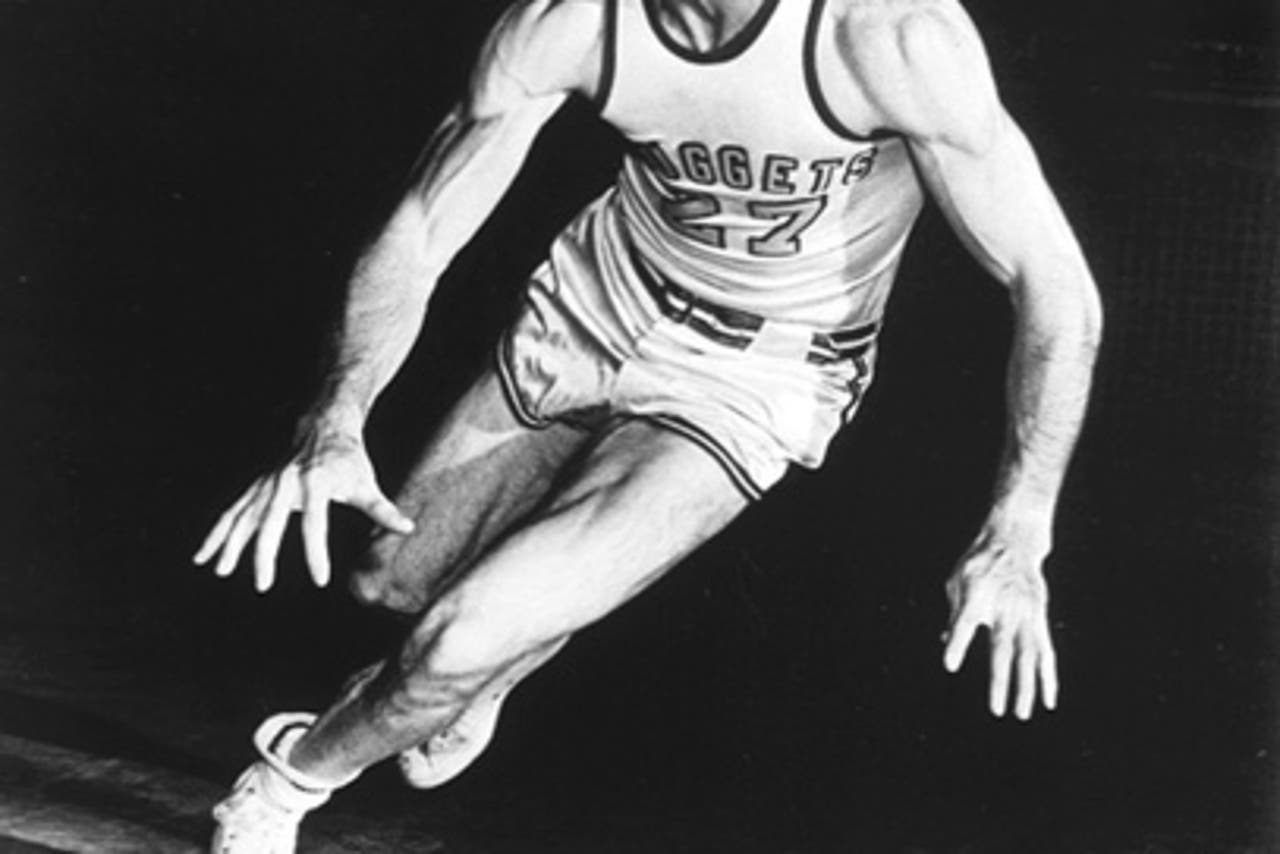 LARAMIE, Wyo. -- Kenny Sailors, the college basketball Hall of Famer credited by some with being the first to use the modern jump shot, died Saturday. He was 95.
He died in his sleep at an assisted living center in Laramie, the University of Wyoming said.
Wyoming athletic director Tom Burman called Sailors a great representative for the university and the state.
''He touched so many lives,'' Burman said in a statement. ''For years after he moved back to Laramie, he would come to Cowboy and Cowgirl practices and games. He was a great mentor for our student-athletes.''
Sailors led Wyoming to the 1943 NCAA title. He was the national player of the year and most outstanding player of that NCAA Tournament.
Sailors said he developed the jump shot as a youngster while playing against his older, taller brother on a makeshift dirt basketball court on their Wyoming farm.
He played five years in the NBA for several teams, spending his last season in 1950-51 with Boston and Baltimore. The 5-foot-10 guard averaged 17.3 points for Denver in the 1949-50 season.
In 2012, at 91, he was inducted into the National Collegiate Basketball Hall of Fame in a class that included Kentucky coach Joe B. Hall, Patrick Ewing and Earl Monroe. After his induction, Sailors said it was a great honor but jokingly added: ''The only advantage I got over them is I'm good looking and got a jump shot.''
His college career was interrupted by World War II when he enlisted in the Marines and served in the South Pacific.
Sailors' #4 jersey hangs from the rafters at Wyoming's Arena-Auditorium.
Sailors returned to Wyoming for the 1945-46 season and again earned All-America honors. He was a two-time consensus All-American in 1943 and 1946 and a two-time AAU All-American those same years.
After retiring from pro basketball, Sailors became a licensed hunting and fishing guide in the Jackson Hole area and Alaska.
Sailors is survived by a son and daughter-in-law, eight grandchildren, 12 great-grandchildren and one great-great grandchild. He was preceded in death by his wife, Marilynne, and two daughters.
---
---