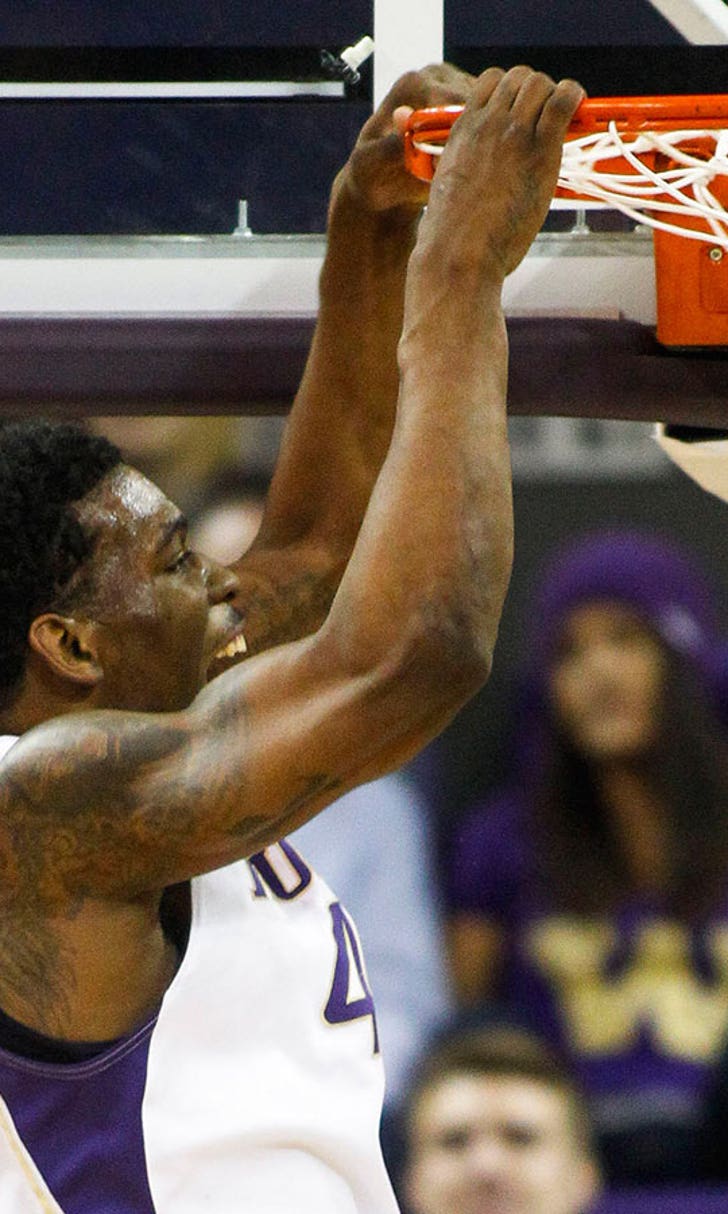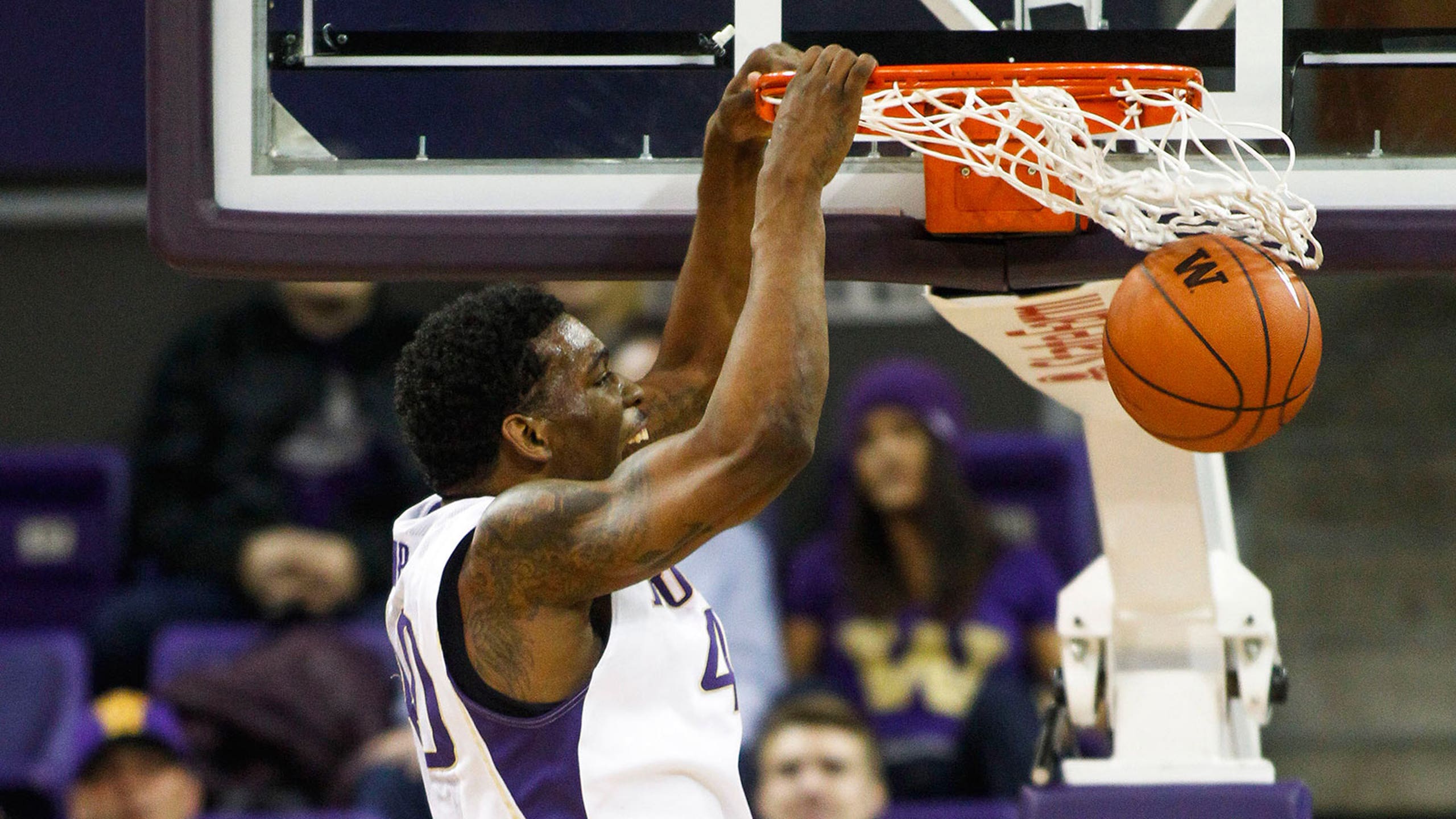 Kemp leads No. 16 Washington to rout of Grambling State
BY foxsports • December 18, 2014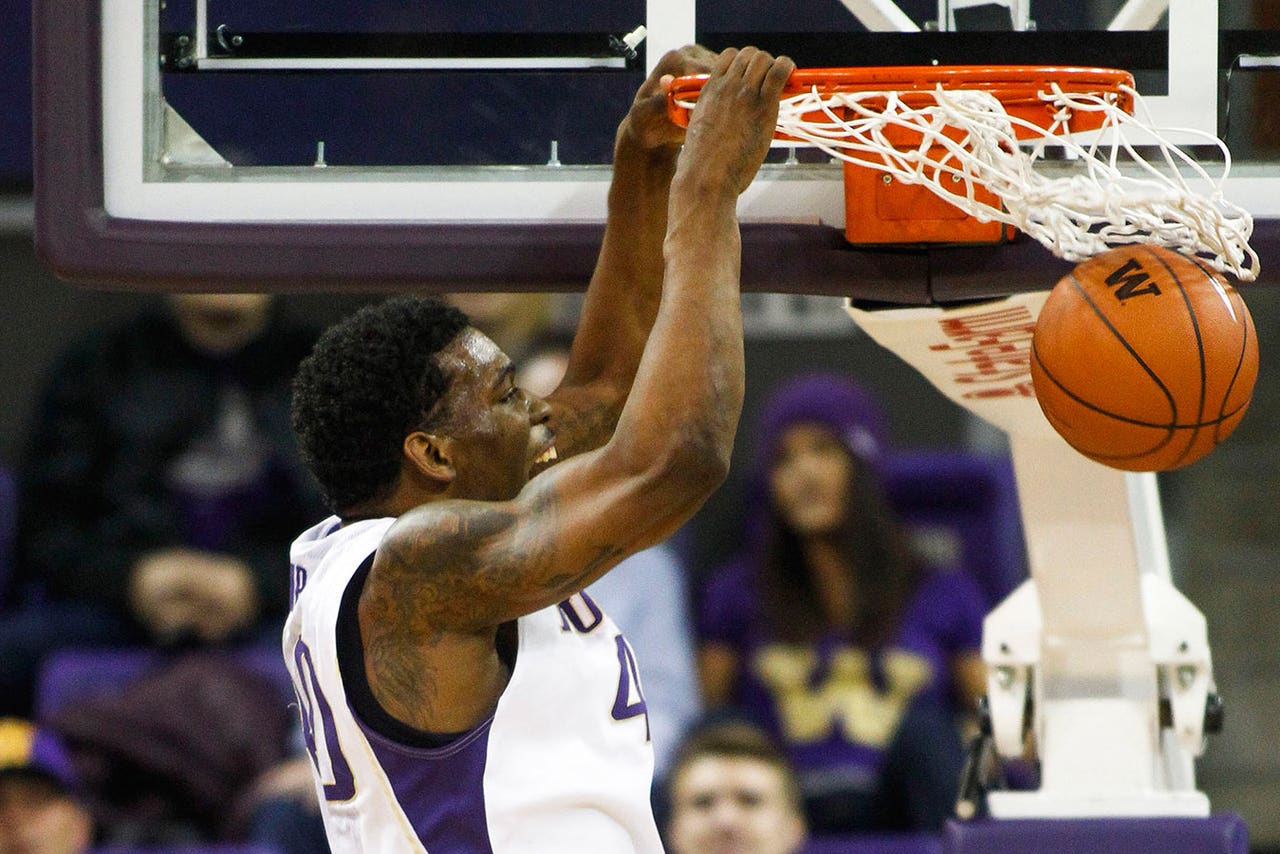 Shawn Kemp Jr. scored 13 of his 21 points in the first half, Andrew Andrews added 16 points and No. 16 Washington raced past Grambling State 86-38 on Wednesday night.
Washington (9-0) extended its best start since beginning the 2005-06 season 11-0, leading 45-13 at halftime and by as many as 51 in the second half. The Huskies will get arguably their toughest non-conference test on Saturday when the face No. 15 Oklahoma in Las Vegas.
Kemp and his teammates dominated the undersized Tigers on the interior. Kemp made 6 of 9 shots in the first half, four coming on dunks. Robert Upshaw added 15 points and grabbed a career-high 15 rebounds.
A'Torri Shine led the Tigers (2-7) with 12 points. Grambling was outscored 157-81 in a Pacific Northwest swing against Oregon State and Washington.
Nigel Williams-Goss finished with nine points, six rebounds and 11 assists for Washington.
Grambling became the fourth team this season Washington has held under 60 points. The Huskies accomplished that only three times last season.
Grambling had droughts of six and seven minutes in the first half without scoring. The Tigers got a basket in the lane and a deep 3-pointer from Shine in the final 90 seconds of the half to reach double figures. Only three players scored for Grambling in the first half.
The 6-foot-10 Kemp and 6-11 Upshaw had too much size for the Tigers to stay competitive. Washington led 17-3, 35-6 and 40-8 at various points of the first half. With 4:16 left in the first half, Washington already had more dunks (7) than Grambling had points (6). The Huskies had 14 assists on their 17 first-half field goals.
The Huskies outrebounded Grambling 52-27 and had 50 points in the paint.
TIP INS
Grambling: The Tigers ranked 347th in the country in field goal percentage coming into Wednesday's game shooting 35 percent and didn't help improve that number. Grambling shot 20.8 percent in the first half and 24.1 percent for the game.
Washington: Upshaw began the night leading the country with 4.8 blocks per game. He finished with four and the intimidation he provided was obvious. Midway through the first half, Grambling's Chase Cormier drove the lane but was so worried about Upshaw that Cormier's shot went over the entire backboard and out of bounds. Cormier later made a floater over Upshaw's outstretched arm.
UP NEXT
Grambling State: The Tigers continue their road trip facing TCU on Monday night.
Washington: The Huskies get their final major test before the start of Pac-12 play facing the 15th ranked Sooners on at the MGM Grand Garden Arena in Las Vegas, the site of the Pac-12 tournament in March.
---