Johnson's near triple-double leads Milwaukee over Minnesota
December 23, 2015

MINNEAPOLIS (AP) Knocking off Big Ten teams is starting to feel familiar to the Milwaukee Panthers.
Jordan Johnson scored 19 points and narrowly missed a triple double as Milwaukee beat Minnesota 74-65 on Wednesday.
The Panthers (9-4) beat Wisconsin 68-67 in Madison on Dec. 9, a win that gave them confidence they could knock off the Gophers (6-6), who have struggled at home in the nonconference season.
''You could feel it before the game,'' said junior guard Akeem Springs, who had 15 points and seven rebounds. ''In the locker room there was kind of a buzz before the game, during the stretching.
''It just shows how mature we are as a team to be able to go into these environments and stay poised and play our game,'' he added.
Johnson, a junior guard, dished out 10 assists and grabbed nine rebounds. He was inches away from a triple-double, but Springs wasn't aware of the statistics and grabbed the game's final rebound away from Johnson.
''I apologized to him afterward,'' Springs said with a laugh. ''That would've been a big moment for all of us if he'd have been able to get that.''
Carlos Morris scored a game-high 24 while Jordan Murphy added 16 points and 10 rebounds for the Gophers, who lost at home to a mid major for the third time this month.
''I always said at the beginning of the year that I thought we were playing some tricky teams,'' Minnesota coach Richard Pitino said. ''We're playing teams that are going to be at the top of their leagues, but at the end of the day we've got to protect our home court. I knew we were young, but it's going to teach us. We've got a lot of learning from these 12 games.''
All five Panthers starters reached double figures in scoring. J.J. Panoske scored 12 points and grabbed eight boards, while Austin Arians and Matt Tiby each scored 10.
''I thought our guys played phenomenally well together,'' Milwaukee coach Rob Jeter said. ''Not only (Johnson) but each guy had a key moment at the right time.''
Tiby, Milwaukee's leading scorer, took just one shot in the first half but scored eight straight midway through the second as the Panthers broke open a tight game.
Morris hit back-to-back 3-pointers after halftime and his fast break reverse layup gave the Gophers their first lead at 43-41. But Tiby hit a jumper and three baskets in the low post, part of a 14-4 run that gave Milwaukee a 61-50 lead.
Milwaukee shot 57.7 percent from the floor in the second half, concentrating on taking the ball to the basket after finding success from the perimeter in the first half.
''We were trying to get to the free-throw line a little bit more,'' Jeter said of the second-half approach. ''Long shots lead to long rebounds and we didn't want those guys to get out and start running.''
The Panthers hit their first four 3-point attempts and raced to an 18-7 lead.
But Minnesota climbed back into it on the back of Murphy, who showcased his complete game in the first half. The 6-foot-6 freshman drained a long 3-pointer, threw down three dunks and grabbed seven rebounds. He finished with his fifth double-double in six games.
---
QUOTE OF THE NIGHT
''I made a comment about two weeks ago that we're tired of being looked at as the little brother in Wisconsin'' - Akeem Springs said of Milwaukee's wins over Wisconsin and Minnesota.
TIP-INS
Milwaukee: The Panthers were upset in their last game by a team that also knocked off Minnesota this season. South Dakota visited Panther Arena on Dec. 17 and escaped with a 92-91 victory in double overtime.
Minnesota: Murphy started for the first time this season. The freshman forward scored 12 points and grabbed 18 rebounds in his most recent game, a win over Chicago State. ... Minnesota made just 4 of 11 free throw attempts on Wednesday.
UP NEXT
Milwaukee: Hosts Wright State on Jan. 2.
Minnesota: Visits Ohio State next Wednesday.
---
---
National Basketball Association
NBA Draft 2022: Grades for Lakers, Warriors, Magic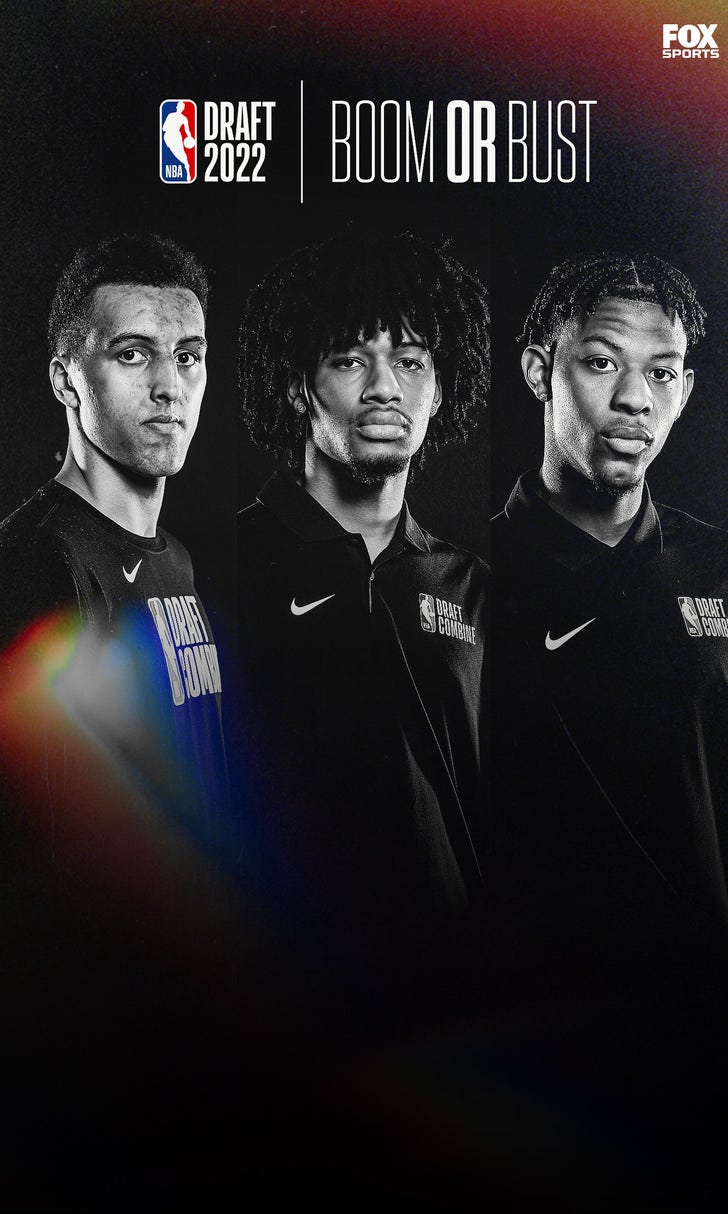 NBA Draft 2022: Five fascinating boom-or-bust prospects