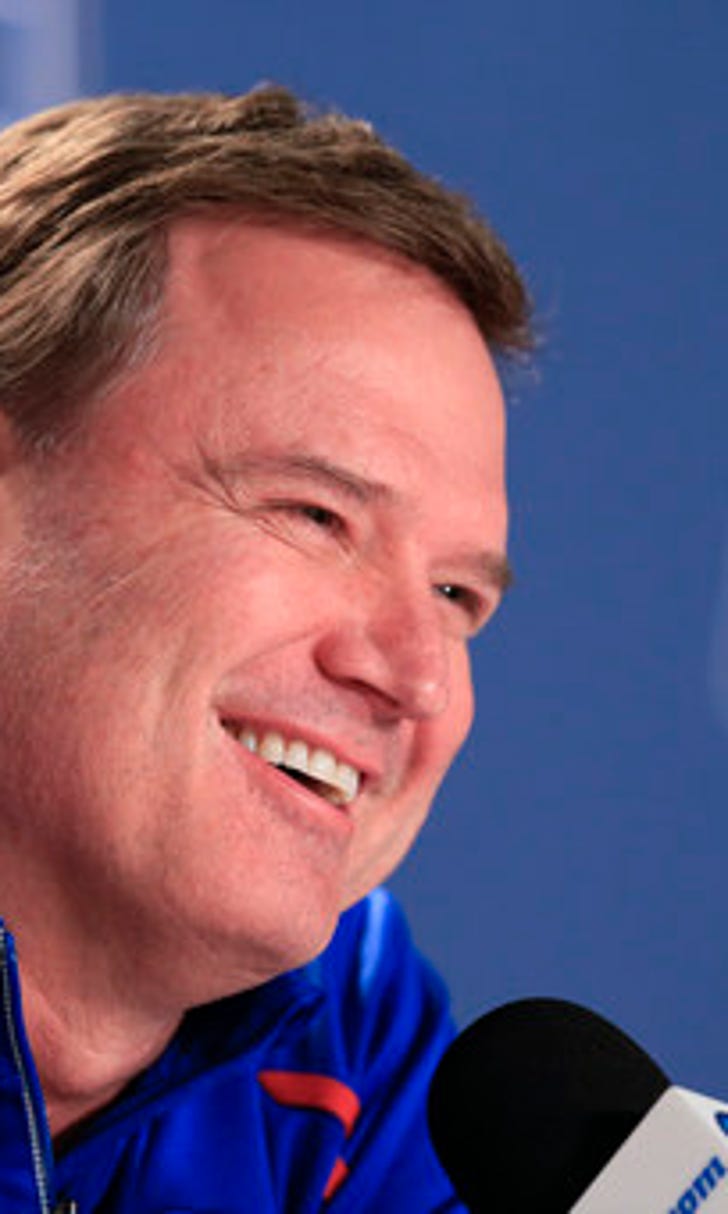 Jayhawks once again favored to win Big 12 - and perhaps more
BY foxsports • October 13, 2016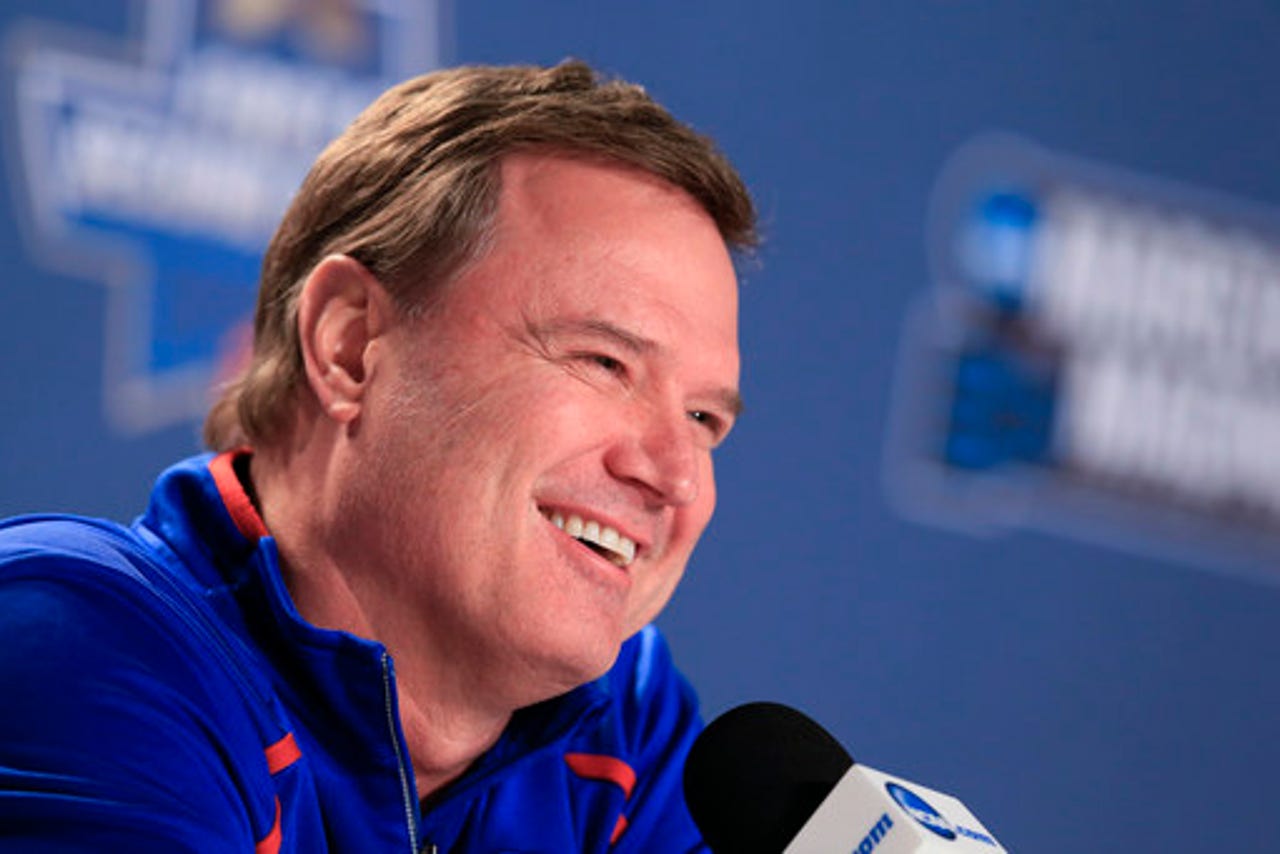 LAWRENCE, Kan. (AP) The expectations at Kansas begin with conference championships.
They hardly end there.
The Jayhawks have rattled off a dozen of those in a row, and Big 12 coaches unanimously predicted Thursday that they will add another to the streak this season. But they haven't been to the Final Four since 2012, an eternity for a blue-blood program like Kansas, and are seeking their first national championship since 2008.
Those are the expectations now.
''Any team I've played on has always had high expectations,'' said five-star recruit Josh Jackson, perhaps the leading candidate to be the No. 1 overall pick in next year's NBA draft. ''And I love to win, so I'm always going to have high expectations for myself and my teammates.''
Just how high? How about a perfect record to go along with that national championship.
''We're not predicting a 40-0 season, that's just what we're striving for. That's what we're trying to get to,'' Jackson explained. ''If you don't believe it, you'll never get to it. That is what every team is shooting for. You don't want to lose. I don't think any team wants to lose this year.''
Kansas coach Bill Self shook his head at the thought of a perfect record, especially considering a non-conference schedule that includes Indiana in Hawaii followed by Duke in New York - four days apart.
But he also believes the Jayhawks have a legitimate chance to compete for a national title.
''Young kids haven't been through it enough. They don't know how hard it is to win in Ames or Morgantown or other places,'' Self said during the program's annual media day. ''But I will say this: I really think this team's goal when they play that night, their goal should be to win every game. I don't think that's an unrealistic goal.''
There are plenty of reasons for such optimism.
Start with the returning one-two guard combination in Frank Mason and Devonte Graham that gives Kansas perhaps the best backcourt in college basketball, then throw in another returning starter in big man Landen Lucas who can provide some leadership to the frontcourt.
Now, blend in returning role players Carlton Bragg, Svi Mykhailiuk and Lagerald Vick, and the loss of veteran stalwart Perry Ellis and slashing scorer Wayne Selden Jr. is a bit more palatable.
Finally, add Jackson and fellow five-star recruit Udoka Azubuike to the mix.
''I do think having old guys who can teach young guys, and having talented young guys in every respect, and having an unknown X-factor that can take you to a place you weren't capable of going the year before is the right combination,'' Self said, ''and I think we have that.''
The X-factor is Jackson, who arrived carrying all the plaudits that accompanied previous one-and-dones such as Josh Selby and Andrew Wiggins. But there are some very real differences in the 6-8 forward and his predecessors, including his demeanor when he's on the court.
It's not that Selby and Wiggins didn't want to win. It's just that it seems Jackson wants it more.
''Honestly, being in practice around Coach Self, he knows that I'm kind of a special player,'' Jackson said, ''and he still never takes it easy on me. He never kisses me on my butt. He's really hard on me and sometimes I think I need that.''
Bragg acknowledged he didn't know much about the tradition of Kansas before joining the program prior to last season. But he quickly learned about the great players to come before him, the tradition of winning laid out by Wilt Chamberlain and others going back decades.
He needs to only gaze to the rafters of Allen Fieldhouse for a reminder.
''It starts to come to you,'' he said.
Bragg also understands the weight that comes with that history. The expectations of winning the Big 12 title, which would be reasonable at just about any other school, are no longer enough.
''You could say that,'' the sophomore forward said, ''but everybody has a team goal and our team goal is to try to win a national championship. Until then, we just have to work hard toward it.''
---