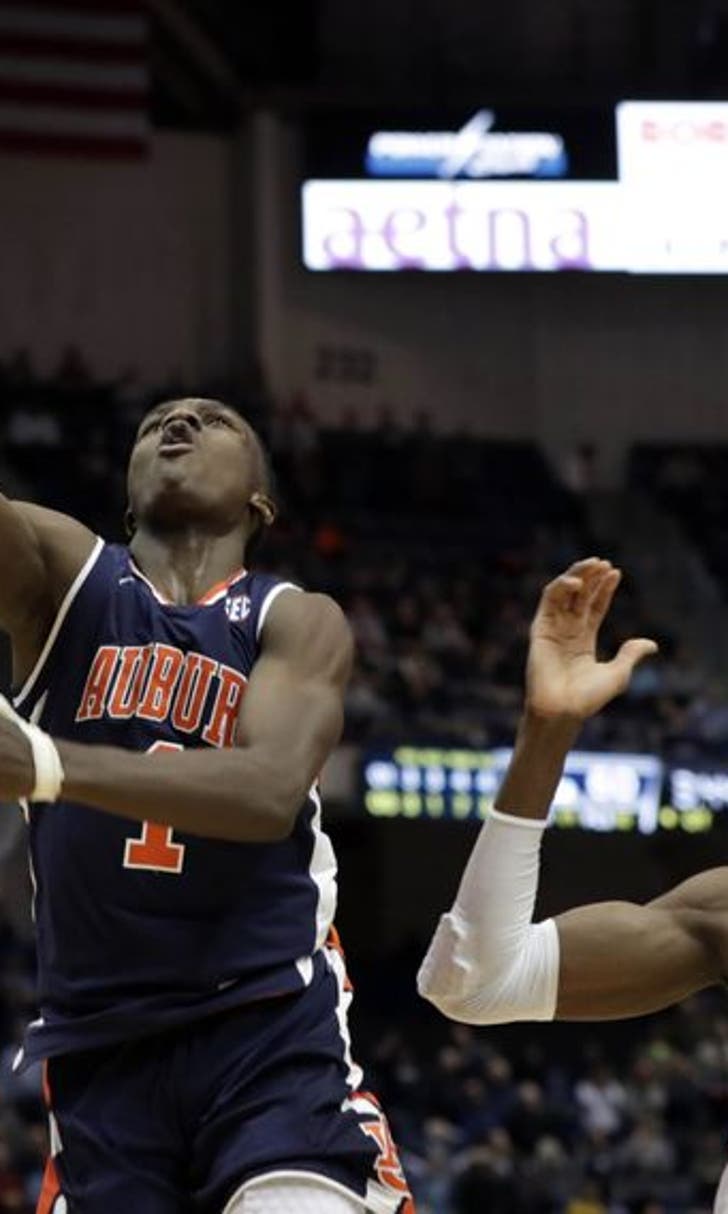 Jared Harper Freshman of the Week Honors is Sign of Things to Come
BY Fansided and Jake Mastroianni/FanSided via Fly War Eagle • December 27, 2016
We look at how Jared Harper could become a difference maker for Auburn basketball going forward after receiving freshman of the week honors.
Last week was certainly a big week for Auburn basketball picking up big wins over Oklahoma and UCONN, and freshman Jared Harper was a huge part of that success.
In the 74-70 win over Oklahoma, Harper played 31 minutes, scored 21 points, was 11-of-12 from the free throw line, and had 2 steals and just 1 turnover.
The free throws down the stretch were crucial as Oklahoma was mounting a comeback.
In the overtime win against UCONN he had a game-high 22 points in 33 minutes on 8-of-17 shooting to go along with 5 rebounds, 5 assists and 4 steals.
When Auburn's offense went stagnant in the second half, it was Harper who helped Auburn extend the lead. Then in overtime Harper helped give Auburn the lead with a layup at the 0.29 mark.
More from Fly War Eagle
It was great to see the point guard carry the team at times in both of those games. I know he's capable of doing so, but he he's not always as aggressive as he was last week.
Auburn has a lot of talented freshman and Harper probably won't be the last Tiger to earn that award this year, but I hope this gives him the confidence he needs to play like this all the time.
Mustapha Heron has been solid all year, while Danjel Purifoy was hot early but cold lately. It's nice to see that Harper can take over this team when others aren't on their A-game.
After the week he had, I certainly expect him to play with a lot more confidence as Auburn basketball gets ready for conference play.
Congrats to Jared Harper, and congrats to Auburn basketball. This team couldn't be riding higher heading into conference play.
War Eagle!
---
---