Japan will be watching the Final Four just to see this guy you probably don't know
BY Stewart Mandel • March 30, 2017
Gonzaga forward Rui Hachimura has played a total of six minutes in the Bulldogs' four NCAA tournament victories. Yet, every time their locker room opened to the media during last week's West regional in San Jose, three reporters immediately descended on the 6-foot-8 freshman.

Their interviews were conducted entirely in Japanese.

As 36-1 Gonzaga marks its first Final Four trip this weekend, Hachimura is himself a walking milestone — he's the first Japanese native to play in the NCAA tournament. He's believed to be the fifth Japanese player to suit up for a Division I school in the U.S.

"I want to show the Japanese people they can play in America," Hachimura said last weekend. "It's good for us."

Hachimura may be largely a footnote in this tournament, but he's a pretty big deal back in Japan.

https://www.youtube.com/watch?v=E-b0JL9KCzE

A native of the city Sendai, where he starred for Meisei High School, Hachimura emerged as a national name when he became the leading scorer (22.6 points) for Japan's otherwise overmatched squad in the 2014 FIBA Under-17 World Championships. He scored 25 of his team's 38 points against a U.S. team led by future college standouts Jayson Tatum, Josh Jackson and Caleb Swanigan.

At which point a country that's produced just one former NBA player, Yuta Tabuse, began rallying around the exciting young wing player.

A long, versatile 225-pound forward, Hachimura can run the floor, get to the rim or spot up for a 3-pointer.

"I think a lot of Japanese people expect him to be in the NBA one day," Kyodo News America reporter Akiko Yamawaki said in San Jose. "That makes a lot of Japanese basketball fans excited, because you don't [usually see] a Japanese player that can run and jump high like him and dunk like an American player.

"It's kind of a different expectation for him from Japanese people."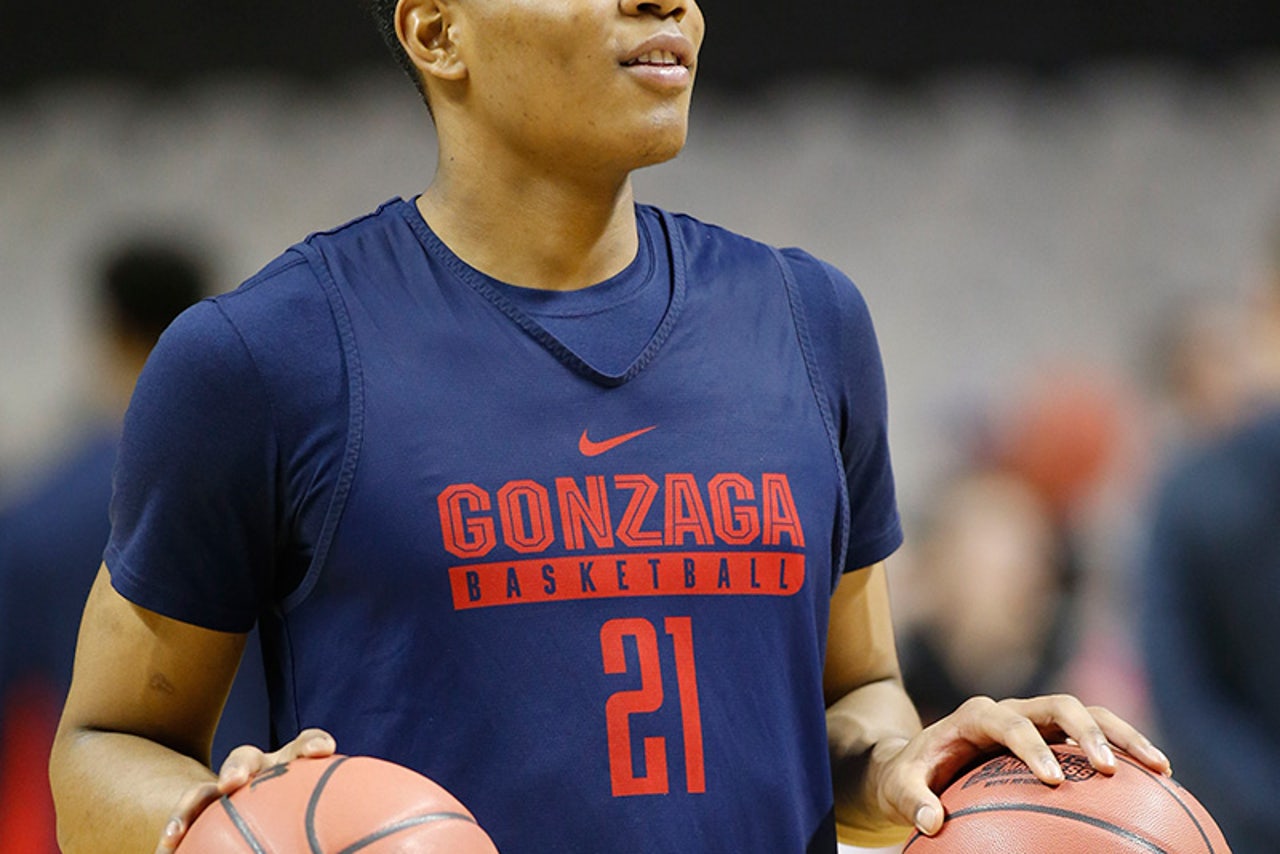 Gonzaga under coach Mark Few has relied heavily on international players, including four on its current roster, but had never previously recruited a Japanese player. After seeing his tape from the FIBA tournament the staff contacted Hachimura's school and learned he already had interest in playing in the U.S.

"I wanted the challenge," he said.

Hachimura, whose mother is Japanese and father from the West African country Benin, visited Gonzaga and Arizona before signing with the Spokane, Wash., school. He arrived with a limited grasp of English and almost no familiarity with American college basketball.

"The NCAA tournament — he didn't even know what it was, and now he's in the middle of it," Gonzaga assistant coach and primary overseas recruiter Tommy Lloyd said. "We've had a lot of international players, but Rui probably had the most obstacles to overcome from a cultural and language standpoint."

Hachimura has been working on his English since arriving in the States last year, but even now conducting a short interview in his second language is a challenge. Ken Nakagawa, a graduate assistant who came to the program last year, initially served as the freshman's de facto translator when coaches struggled to communicate with him. He needs the help less now.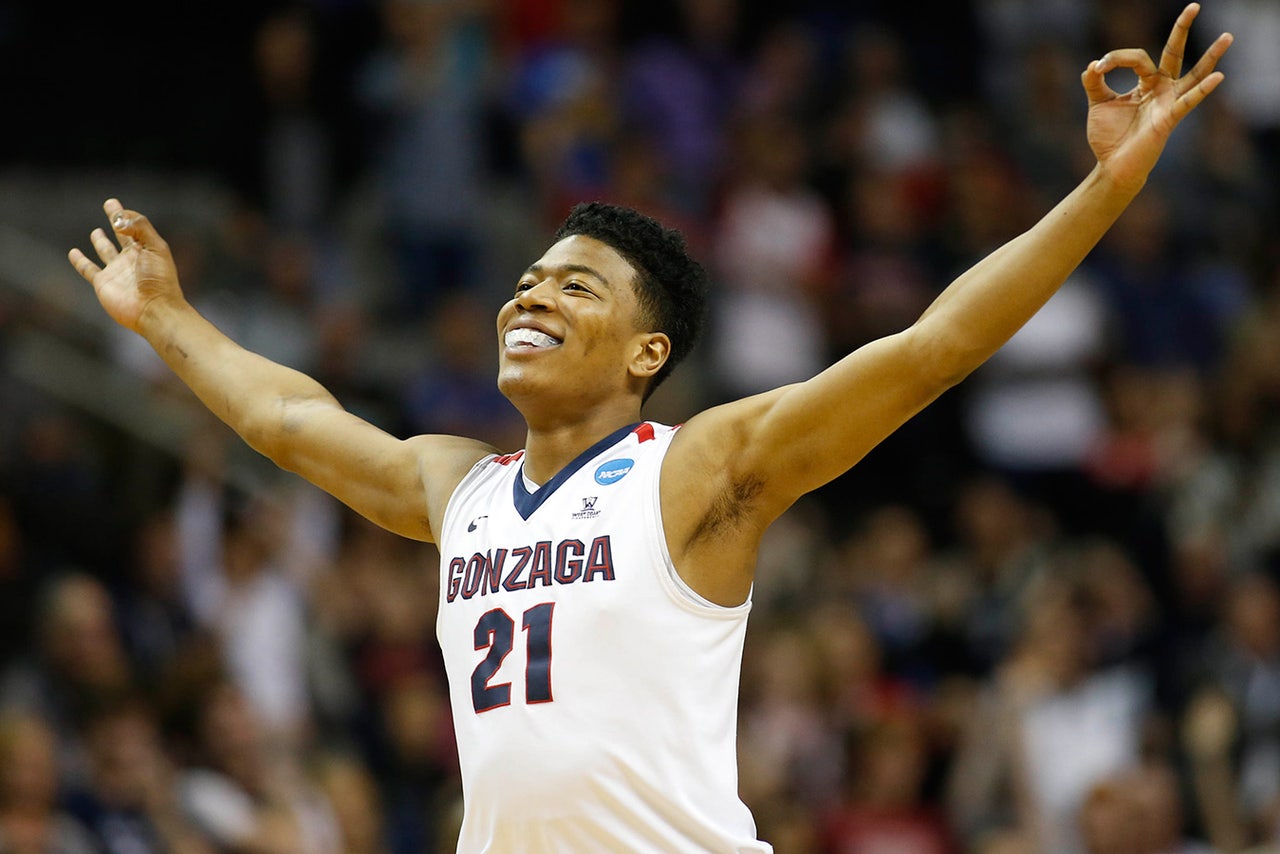 Given the extent of Hachimura's learning curve plus Gonzaga's veteran roster, Lloyd said the staff would have preferred the freshman take a redshirt year. But Hachimura was adamant he wanted to play.

"So then we thought, well, maybe the minutes we can give him — even if it's late in games where we had big leads — maybe the experience will really help him next year," Lloyd said.

And that's mostly what's happened, with Hachimura appearing in 28 games while averaging just 4.6 minutes. But Few called on him earlier than usual in a Gonzaga's tightly officiated Sweet 16 game against West Virginia. With several key players picking up early fouls, Hachimura entered the 'Zags' eventual 61-58 victory twice in the first half, grabbing one defensive rebound.

The coaches had prepared him to play thinking he might be able to help against the Mountaineers' full-court press.

"He's so great in the open court," Lloyd said. "We thought maybe we could get him in 3-on-2 situations, fast-break scenarios. The foul situation dictated our decision, but we prepared him for West Virginia more than some other games."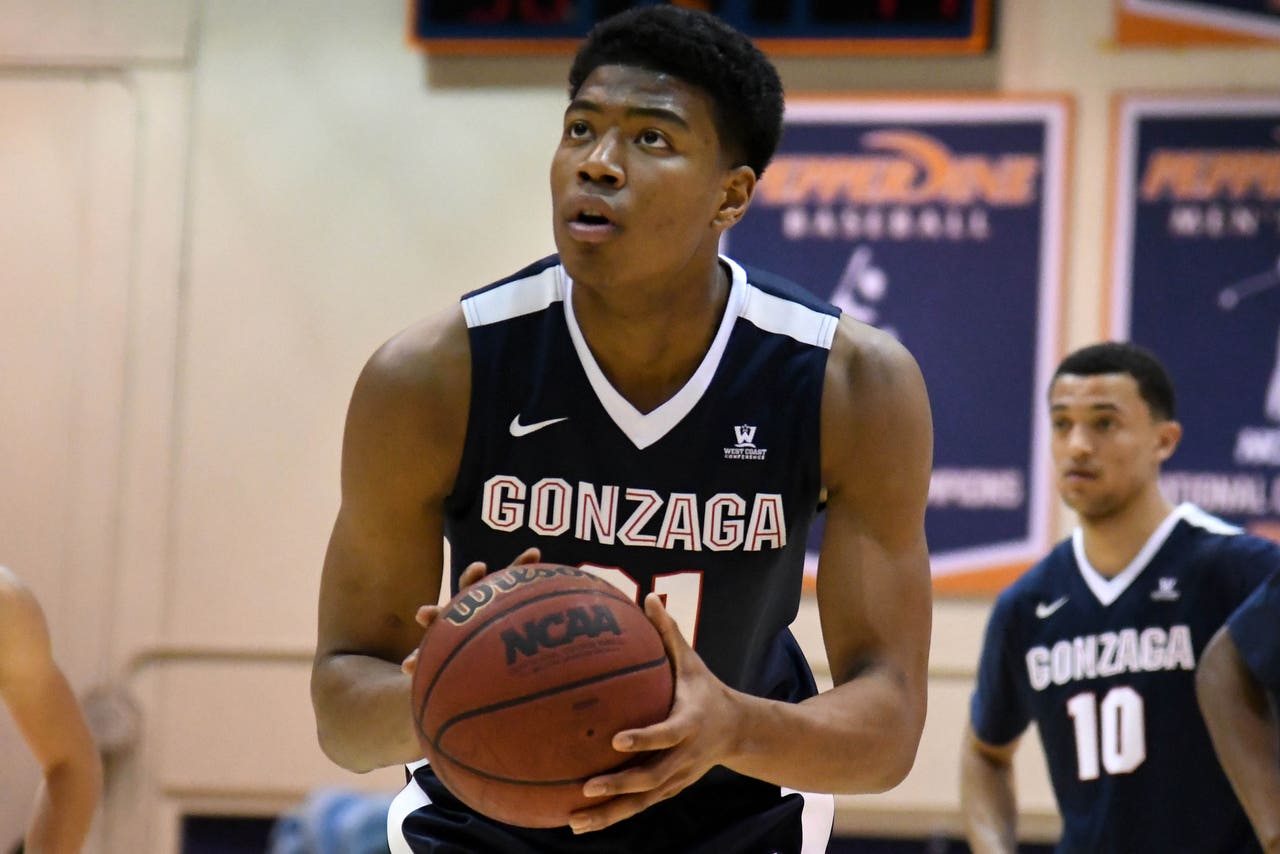 Hachimura did not enter the 'Zags' Elite Eight rout of 11th seed Xavier until the final minutes, but once he did he hit a 3-pointer that delighted the Gonzaga fans — and marked the first NCAA tourney points by a Japanese native.

Hachimura, for his part, remains largely naïve to the enormity of March Madness.

"When we got into the Elite Eight, I was just like, 'OK, this is the Elite Eight,' " he told Japanese reporters. "But then we were talking about how we would have a shot at the Final Four, which would mean we'd be one of only four teams still playing in the whole of America. Then I thought, 'That's crazy.'"

Whether Hachimura sees the floor Saturday at University of Phoenix Stadium against South Carolina, Gonzaga has big plans for him going forward. "He's going to be a big-time player for this team," star point guard Nigel Williams-Goss told the Japan Times.

With four of the 'Zags' five starters this season juniors or seniors, Hachimura and fellow freshman/France native Killian Tillie serve as a potential future frontcourt.

"Our first commitment is to help Rui maximize his opportunity," Lloyd said. "We think he's a special talent, a special player and a special person, and we really want to help him maximize his talent."


---
---