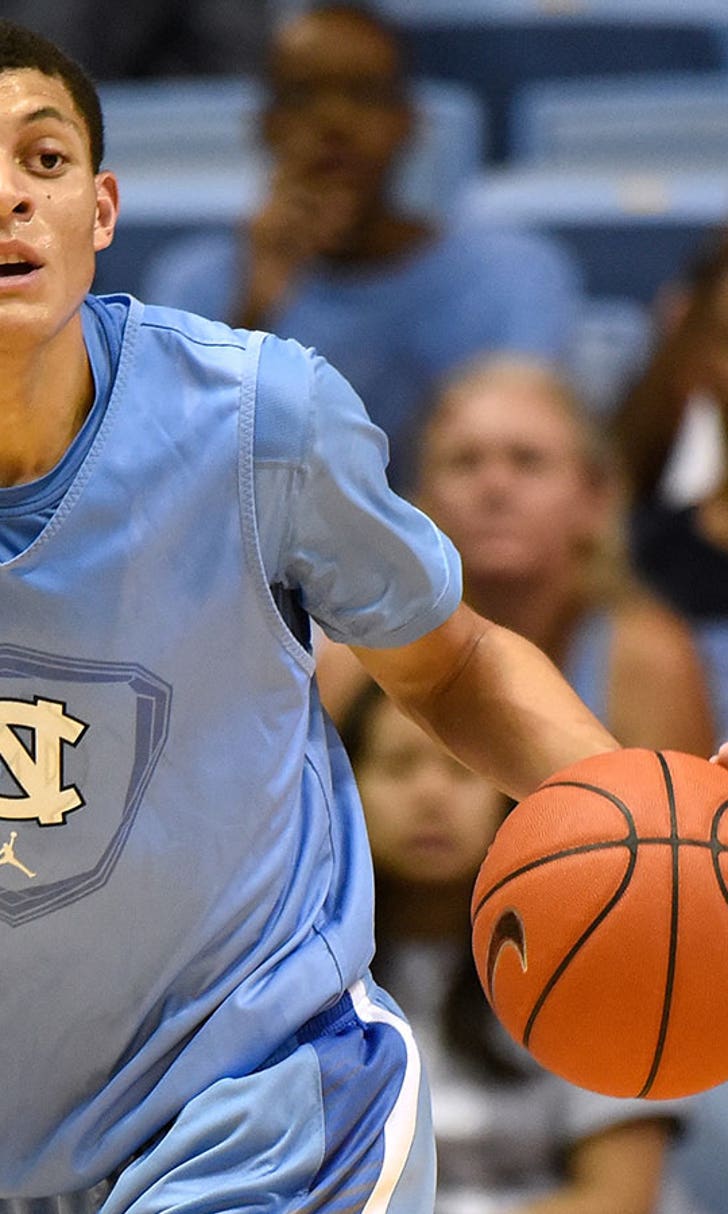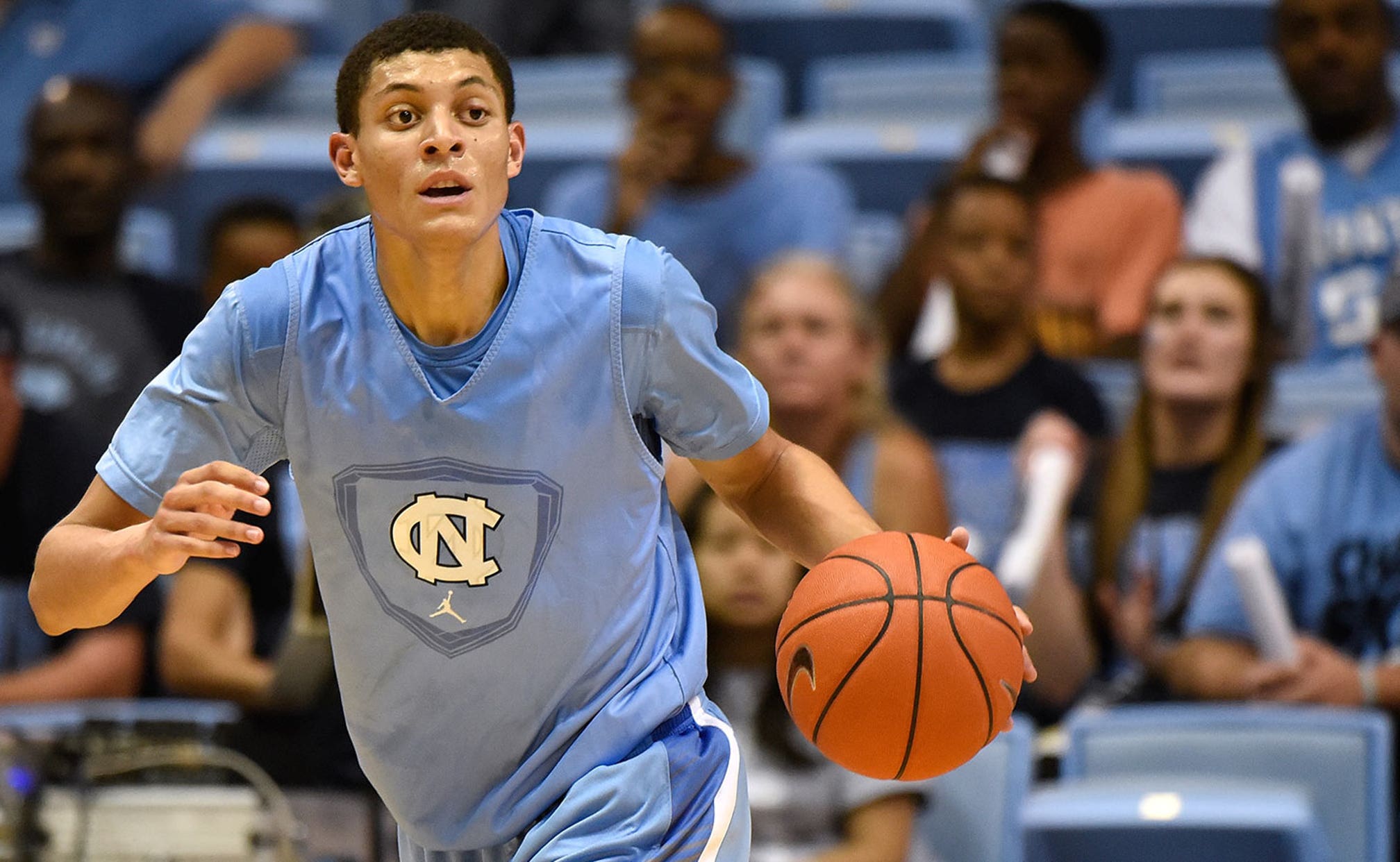 Jackson has good preseason start at North Carolina's 'Late Night'
BY foxsports • October 3, 2014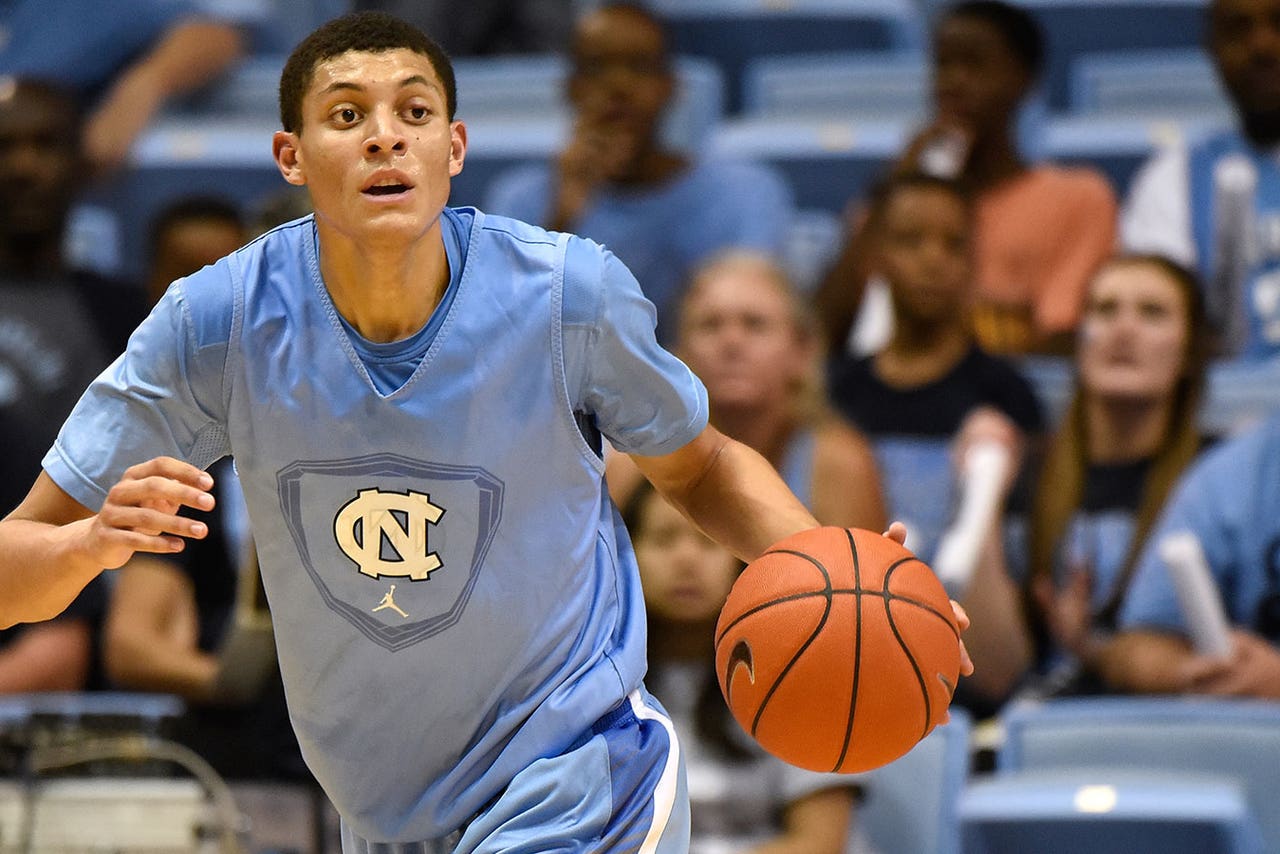 If Justin Jackson and North Carolina's other freshmen can consistently produce, the Tar Heels will have plenty of depth behind returning all-conference guard Marcus Paige.
Jackson scored 17 points in UNC's intrasquad public scrimmage to kick off preseason practices Friday night. The 6-foot-8 forward and McDonald's All-American showed off an all-around game in the 20-minute scrimmage that capped the annual ''Late Night With Roy'' show.
Jackson led all scorers according to unofficial statistics and hit a layup with 52.4 seconds left to lift Blue past White 41-40 - a win preserved when Paige missed a 3-pointer on the final possession. He hit the boards, had the length to shoot over defenders and even knocked down a late 3-pointer as Blue rallied from a double-figure deficit.
Jackson is part of a touted three-man recruiting class for the Tar Heels.
''Like all the freshmen, he really came in and worked,'' senior forward Jackson Simmons said. ''And they wanted to help us right away. Our depth is going to show. And the more experience they get, they're going to be tough matchups. We'll be able to go deep and wear people down.''
The ''Late Night'' show of skits, dancing and jokes typically marks the start of preseason practice. Team spokesman Steve Kirschner said NCAA rules allow teams to begin practice 42 days before the first regular-season game, which is Nov. 14 against North Carolina Central.
The Tar Heels hold their first full practice Saturday and play the first of two exhibition games in three weeks.
Paige scored 10 to lead White, while a slimmed-down Kennedy Meeks - who has shed about 45 pounds to around 270 - finished with eight points while crashing the boards and firing outlet passes to jumpstart coach Roy Williams' transition attack.
''I'm just holding myself more accountable, taking a stand for what we believe in and being one of those leaders on the court,'' the 6-9 forward said. ''I'm just trying my hardest to get those rebounds, to get those points in the paint, just be a dominant force.''
Friday's show opened with the introduction of the women's basketball team, an emotional moment for Hall of Fame coach Sylvia Hatchell. She didn't coach last season while battling leukemia and had to address last year's ''Late Night'' crowd in a video from her hospital room during treatment.
Now in remission, Hatchell fought back tears as she joined her players at midcourt amid a standing ovation.
''I'm 100 percent, I'm back, ready to go,'' Hatchell told the crowd. ''I told the ACC office, `I may get a technical every game (because) I'm going to be so fired up.'''
---