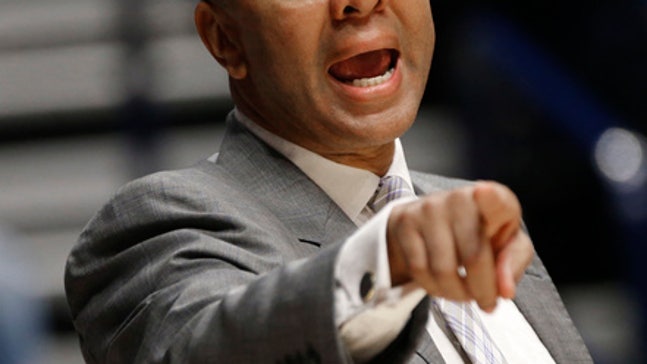 It's college basketball's biggest day
Published
Mar. 13, 2016 4:39 a.m. ET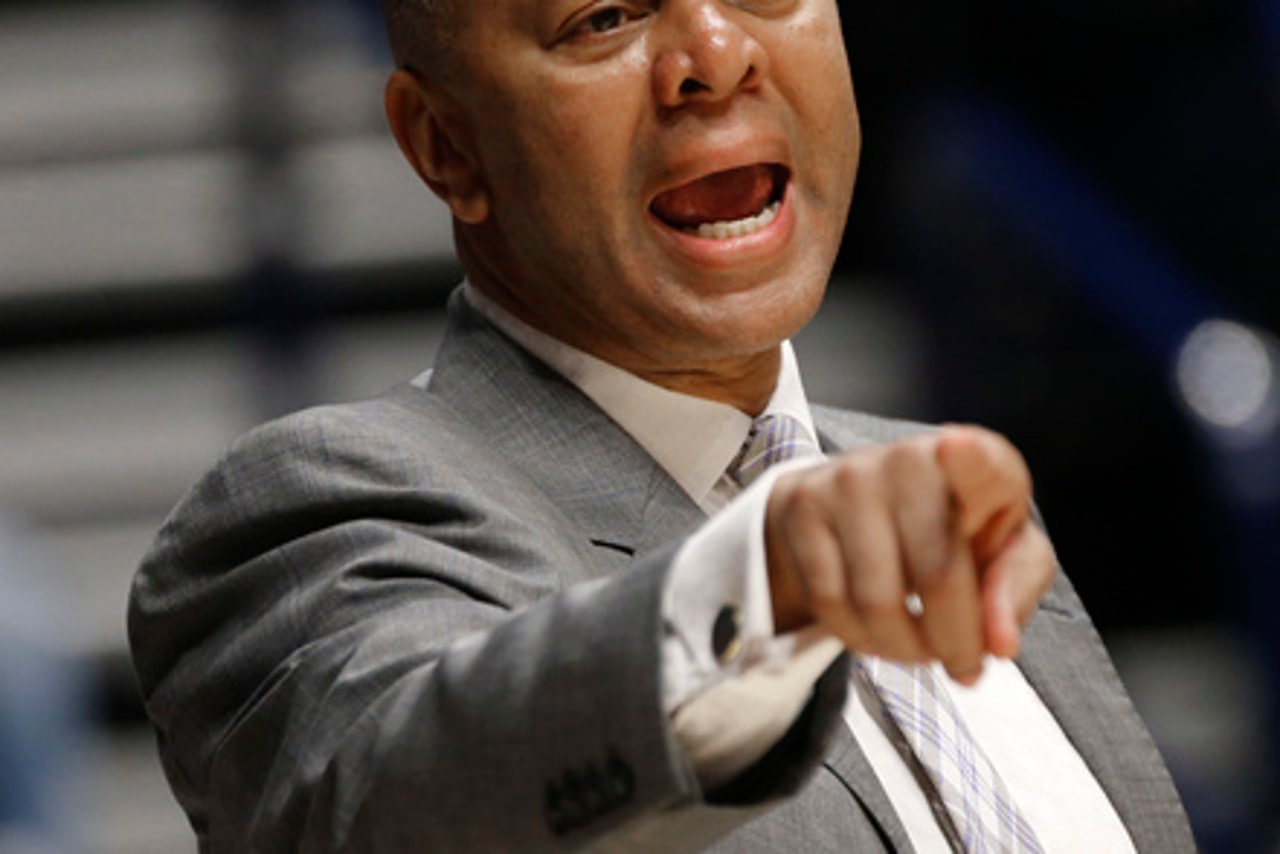 NEW YORK (AP) Sunday is the day some college basketball fans can't wait for every year: it's almost time to put the words ''bubble'' and ''bracketology'' back in the dictionary until at least next January.
This year, Selection Sunday features five conference tournament championships before brackets are released.
Only one game - the American Athletic Conference final between Connecticut and Memphis - can hurt those precariously on the bubble for the NCAA Tournament. Memphis lacks the resume to earn an at-large bid, so a Connecticut victory would likely create one more spot for lucky bubble-sitters.
The other games fall into two categories. First, there are games between teams that are both considered locks for the NCAA Tournament. That would be the Atlantic 10 with Saint Joseph's and VCU; the Big Ten with Purdue and Michigan State; and the Southeastern Conference with Texas A&M and Kentucky.
The outcomes could affect seeding - especially with Michigan State fighting for a No. 1 - but not much else.
Elsewhere, some conferences are hosting win-and-in title games. The Sun Belt is one of those conferences - only the winner of UALR and Louisiana-Monroe will get to dance next week.
---
GOOD SATURDAYS
Stony Brook, the America East champion, and Cal State-Bakersfield, the Western Athletic Conference winner, both earned their first NCAA Tournament berths.
''We'll worry about next week later on down the road,'' Stony Brook coach Steve Pikiell said as he and his players celebrated.
Connecticut won its American Athletic Conference semifinal over Temple and likely locked up a tournament spot whether it beats Memphis or not.
''We still have one more game left,'' Huskies coach Kevin Ollie said. ''We have been in the championship the last two years (and lost). Hopefully third time is the charm like everybody says.''
Kansas, which beat West Virginia to sweep the Big 12 titles, solidified its very probable status as the overall No. 1 seed.
''I'd like to say there's a lot of correlation between success this weekend and success next weekend, but I'm not sure there is,'' Jayhawks coach Bill Self said.
Stephen F. Austin beat Texas A&M-Corpus Christi in the Southland Conference championship game to increase its winning streak to 20 games.
''There's nothing greater than Selection Sunday,'' SFA coach Brad Underwood said. ''I am an old-school guy, and when they call your name, the hair on the back of my neck stands up, and I get goose bumps.''
---
BAD SATURDAYS
Villanova lost to Seton Hall for the Big East title and probably cost itself a No. 1 seed. The Wildcats could have made it a couple weekends of bus rides by being sent to Brooklyn (which they probably still will) and Philadelphia (it would have been nice to play two tournament games on their second homecourt).
''We really don't care about that,'' coach Jay Wright said. ''I know we have a chance to play in the East. We would love to play in the East. But if we don't, we're so happy to be playing in the NCAA Tournament. We'll take whatever we get.''
Michigan went from its feel-good moment of a buzzer-beater to knock off top-seeded Indiana in the Big Ten to wondering if it's in the field after a solid thumping by Purdue in the semifinals.
San Diego State lost Fresno State in the Mountain West championship and immediately became one of the teams that has reason to be nervous.
''I thought we had an excellent season,'' Aztecs forward Winston Shepard said. ''I think we're definitely one of the best teams in the country. I don't think this is a team that many people would want to play. So this is the hard part. We have to leave it up to a bunch of people who will go to the metrics and things like that, so we just have to wait and see.''
LSU needed to do much better than its 71-38 SEC semifinals loss to Texas A&M. Unless Ben Simmons shocks the world and returns to school rather than enter the NBA draft, he'll leave college basketball without an NCAA Tournament appearance.
''Whatever the future holds, I want to play with this team as long as I can,'' Simmons said.
---