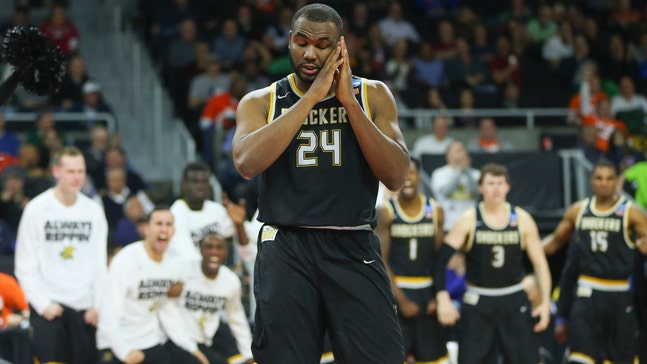 How the NCAA and TV networks jobbed Wichita St.
Published
Mar. 19, 2016 2:27 p.m. ET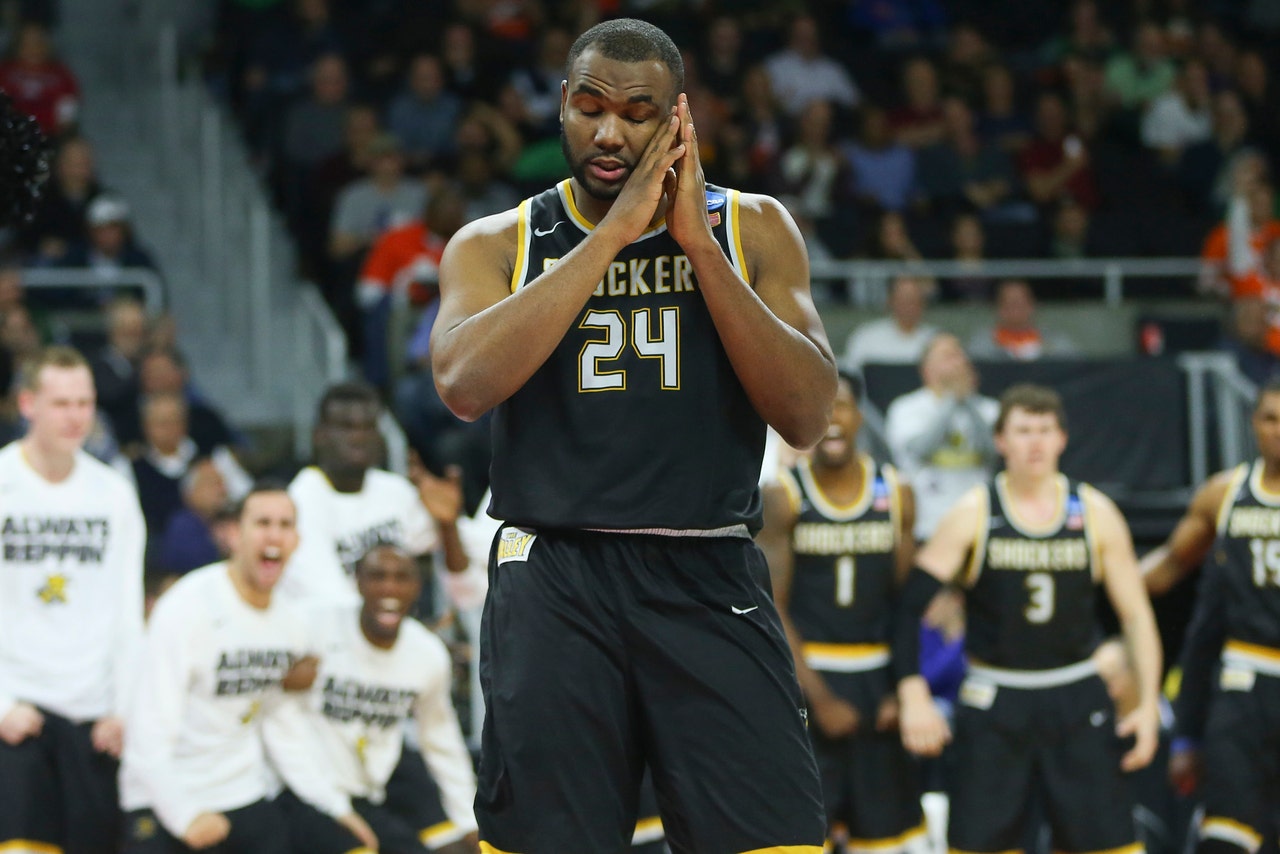 Wichita State began its NCAA tournament at around 9:15 p.m. ET on Tuesday, when it tipped with Vanderbilt in a play-in game the Shockers had no business being in. Two nights later, Wichita played the 9:40 p.m. game in Providence - a first-round affair with Arizona. Then, two days later, for its third game in five days, the Shockers were scheduled for a 12:10 p.m. ET start. That's three games in 87 hours, ridiciulous for any team, let alone one that's had one of the great runs in the sport over the past four years.
So what happens when you play three games in a little under four days? Not surprisingly, a little bit loose, tight and slow. Saturday saw the Shockers leaving jumps shots short, not getting back on defense, failing to show the explosiveness to the hoop and doing all the things that turned Gregg Marshall's team from a play-in castoff into a sudden contender for the Final Four. (Though seeded 11th and playing all those games, WSU was still favored by two points over No. 3 Miami.)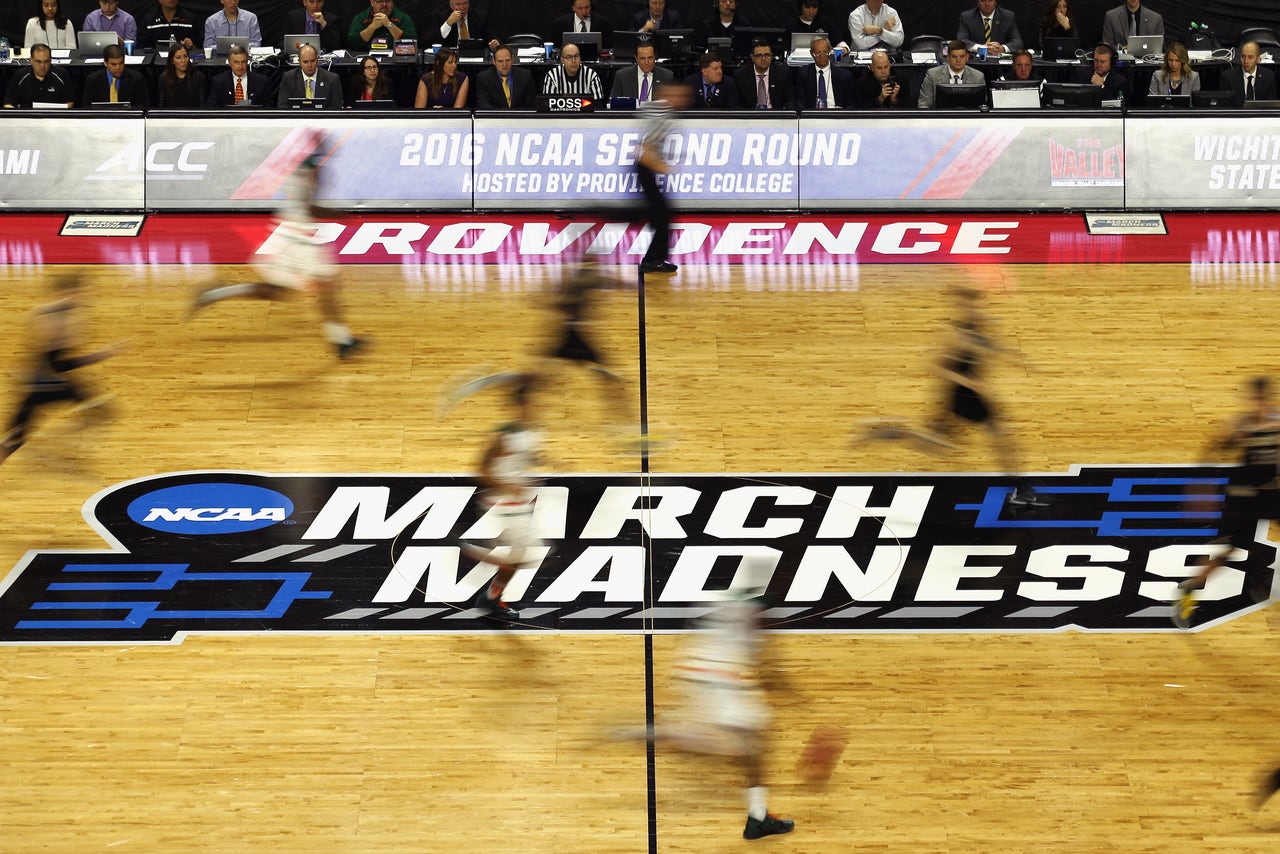 (Photo by Tim Bradbury/Getty Images)
Yet we can't blame Wichita State's loss on the scheduling. It was a big factor in the game and you can be annoyed about the scheduling, but praise has to go to Miami for playing a great game it won, fair and square. The Hurricanes got out to a 21-point lead, saw it quickly evaporate and then, when Wichita State took its first lead, struck right back. Miami's next basket was a thunderous dunk that was like an exclamation point on a game that still had nine minutes to go. The play came at a time when other teams might have wilted. A 21-point lead gone, just like that. But Miami didn't. And when Wichita State threated to get close in the final minutes, Miami had an answer everytime. (Angel Rodriguez was, well, angelic.) 
But even as Wichita was making its comeback, you could see the obvious signs of fatigure that were troubling its players all game. The last few minutes were a perfect encapsulation:  Wichita trailed by four as Rahard Kelly was driving to the basket for what usually would have been an easy, powerful dunk. But he jumped too soon and looked weak in going to the hole, getting his shot blocked. Miami came down the court and drilled a three. Then, over the next two minutes, Wichita had the chance to cut the lead to one possession on open looks by its star, Fred VanVleet. These shots, which have fallen for four years, including on Final Four runs and undefeated regular seasons, hit the front of the rim. It was like a training video for jelly legs.
(Photo by Jim Rogash/Getty Images)
Wichita's packed schedule was unfair. It isn't like when Roy Williams complains about North Carolina playing a late game on Saturday night. In doing that, he fails to mention that his team played the early game on Thursday (7:20 p.m. ET) while his "late-night" opponent on Saturday, Providence, tipped off in Thursday's late game. If anyone here has a complaint, it's Providence.
But the Friars don't have a real complaint because they're playing at the same time as Carolina. It's the second game in three days for both.  When both teams have to deal with a late start, a coach has no ground to whine upon.
Wichita State and Miami weren't on that same footing. The Shockers had played one more game (a disadvantage the selection committee would argue it "earned" by being one of the final teams in the field) and were at a decided disadvantage against the Hurricanes. They were always going to have played an extra game, but at least a few more hours would have helped. That's not the way it works though. When TV is king, the teams, especially ones like Wichita State, are merely the pawns.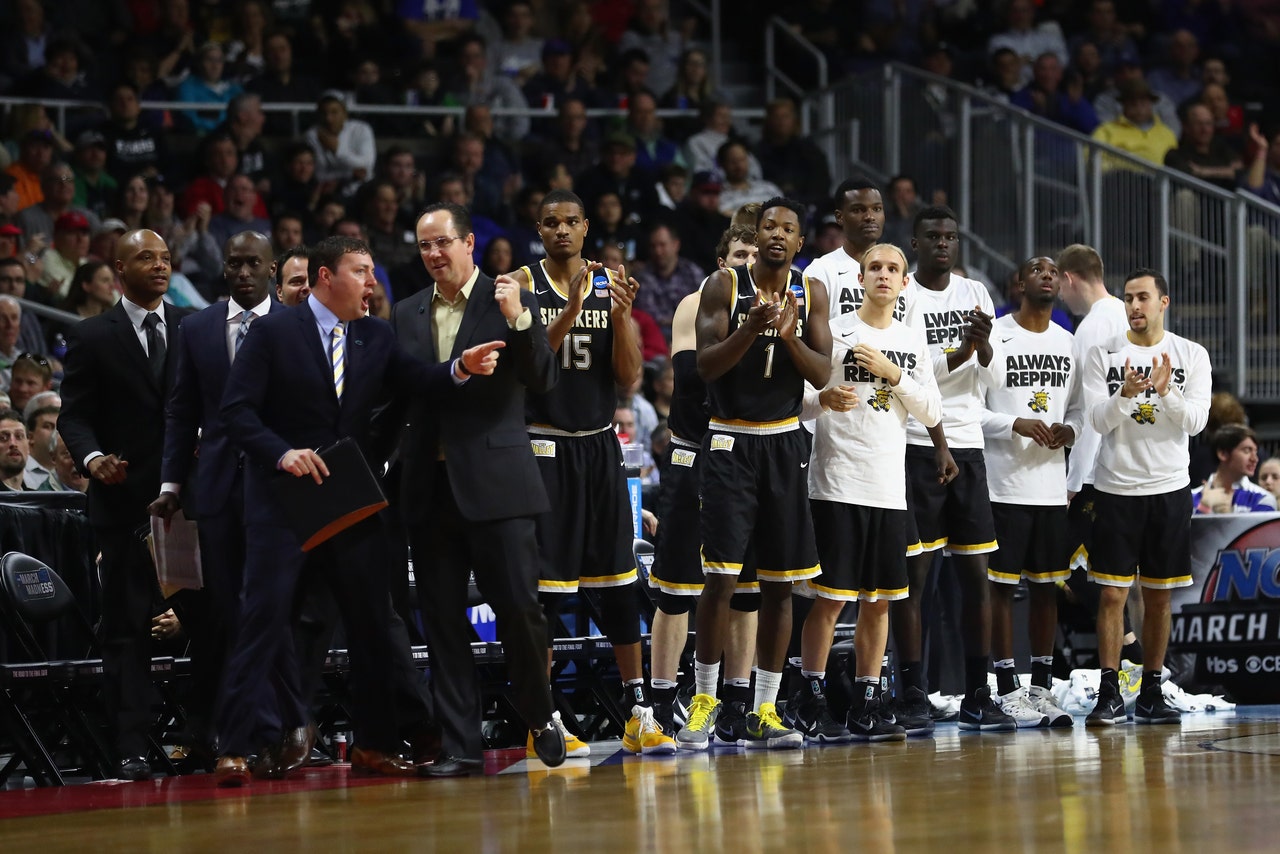 (Photo by Maddie Meyer/Getty Images)
This isn't naivety about the process, I should add. CBS/Turner pays hundreds of millions to air the tournament. There are certain marquee games they want at certain times and it's their right to get them. 
For instance, Duke vs. Yale followed the Wichita State game in Providence. The Blue Devils opened the fist round with a 12:10 p.m ET tip-time on Thursday.
Of course they did.
---
---