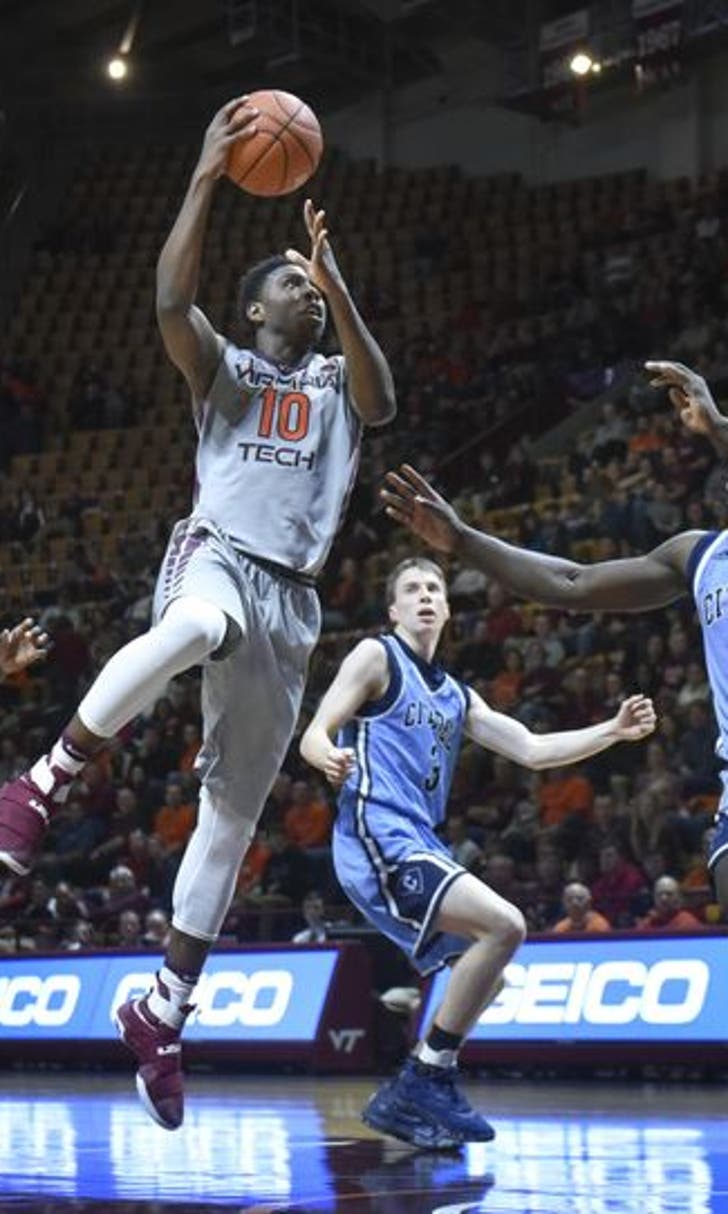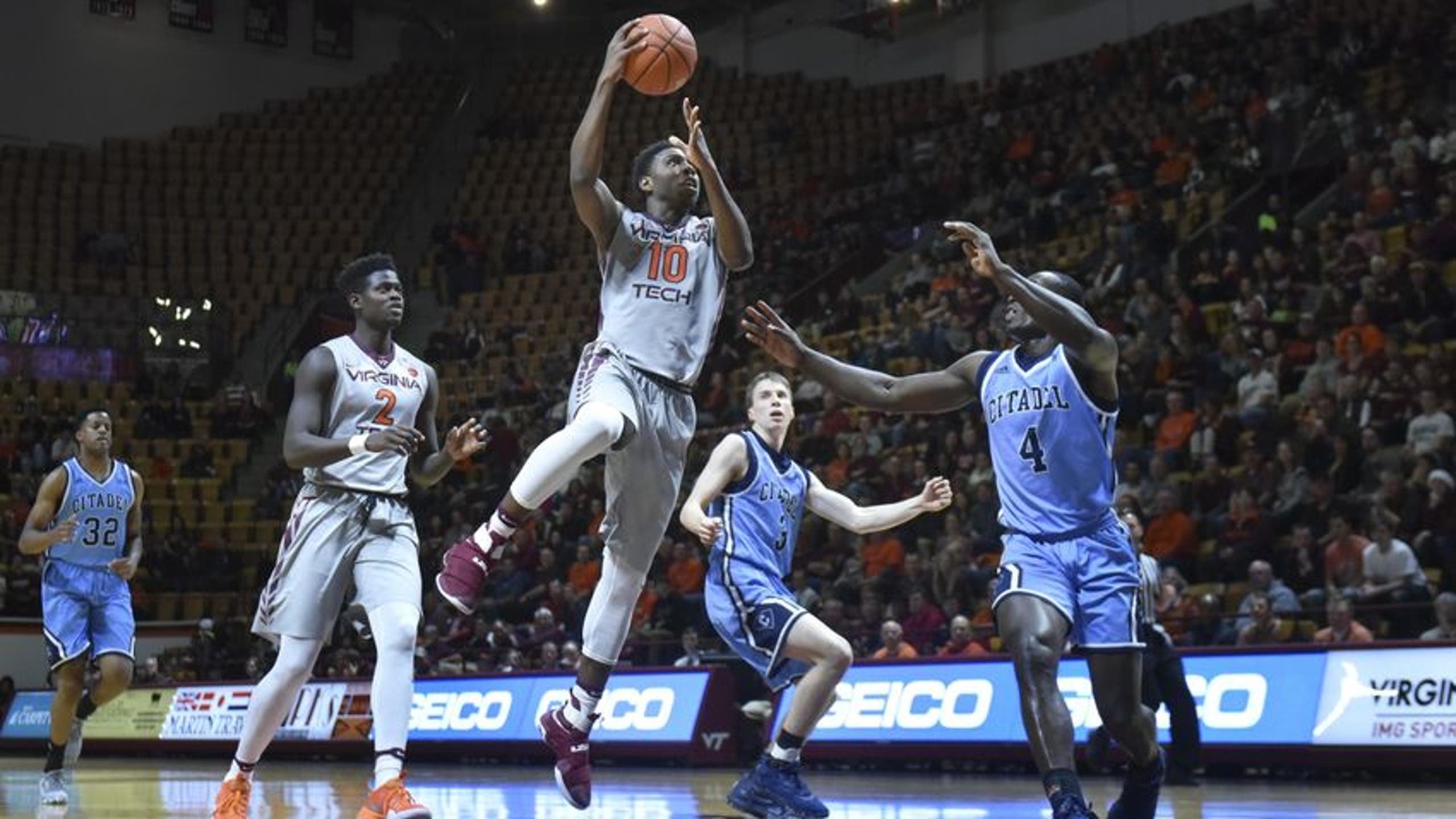 Hokies Overcome Slow Start, Blow By The Citadel
BY Fansided and Mike McDaniel/FanSided via Fighting Gobbler • December 17, 2016
The Hokies overcame 10 first half turnovers and a 44-40 halftime deficit to fly by The Citadel 113-71.
Ahmed Hill scored a game-high 22 points on 8-of-12 shooting from the floor, and Chris Clarke recorded a triple-double with 13 points, 12 rebounds, and 10 assists as Virginia Tech Hokies (9-1) stomped The Citadel Bulldogs (7-5), 113-71 on Saturday afternoon at Cassell Coliseum.
It was not all roses and rainbows for the Hokies early in this one, as they sloppily turned the ball over 10 times in the first half after a week-long hoops layoff for final exams.
The Citadel's Preston Parks scored 12 of his team-high 20 points in the first half, aiding the Bulldogs to a 44-40 halftime lead over the Hokies.
However, this game was really a tale of two halves. Hokies coach Buzz Williams and his staff surely lit a fire under their team in the locker room at halftime, as Virginia Tech came storming out of the gates in the second half to overcome the four point deficit and break the game open.
The Hokies outscored the Bulldogs 73-27, yes you read that correctly, 73-27 in the second half to boat race their Southern Conference visitors. The massive second half run was led by Hill's hot shooting and Clarke's triple-double, but the total team effort after the intermission became the real story in this game.
More from Fighting Gobbler
Defensively, the Hokies were stout, led by Clarke's play, as well as some underrated ball-denial defense by Justin Bibbs, who arguably played his best all-around game of the season on both ends of the court.
Bibbs finished with 14 points to go along with three rebounds and three assists, but defensively was able to slow down Preston Parks in the second half as part of the Hokies' stout match-up zone defense.
The excellent defense and a 52-28 total rebounding edge led to an increased efficiency offensively through the fast-break offense. The Hokies had seven players finish the contest in double figures in points, shooting 61% from the floor overall, while also shooting a robust 61% from three-point land.
Much of the Hokies offense from three came off the bench from Ty Outlaw, who scored 14 points in total, 12 of which came from beyond-the-arc. As for the team's leading scorer, Zach LeDay, he poured 16 points and was 8-of-9 from the free throw line, displaying a penchant for scoring despite a rough 4-of-11 shooting day from the floor.
Virginia Tech moves to 9-1 on the season, and the Hokies will next face Charleston Southern on Tuesday night in Cassell Coliseum. Tip-off is slated for 9 PM ET and the game will be televised on ESPNU.
---
---