College Basketball
College Basketball
Hermanson leads No. 23 Saint Mary's past Pacific 62-50 (Jan 19, 2017)
Updated
Mar. 4, 2020 8:52 p.m. ET

MORAGA, Calif. (AP) Calvin Hermanson figured he and his teammates would get plenty of opportunities from the perimeter with Pacific continually closing down on Saint Mary's center Jock Landale in the post.
One of the Gaels' top 3-point shooters, Hermanson took full advantage while leading an offensive onslaught from beyond the arc.
Hermanson scored seven of his 17 points as part of a big run in the second half to go with four 3-pointers, and No. 23 Saint Mary's pulled away to beat Pacific 62-50 on Thursday night.
''It was a crazy game where they really were heavy converge,'' Hermanson said. ''They would double Jock and come on our penetrations. We did a great job of moving the ball around, kicking out and finding the open man. When we do that we feel like we get a great rhythm and shots go down.''
Landale added 10 points and 10 rebounds for his seventh double-double this season while Joe Rahon had nine points and nine assists for Saint Mary's, which has won 10 of 11.
The Gaels (16-2, 6-1 West Coast Conference) let most of a 19-point lead slip away and were up 35-30 early in the second half before Hermanson sparked a 17-4 run. Landale had four points during the run while Tanner Krebbs made two of his three 3-pointers.
Even then Saint Mary's struggled to close the game out, leaving coach Randy Bennett with mixed emotions.
''I have a funny feeling on a game like that,'' Bennett said. ''We won against a team that's good, experienced, physical. I felt good about that. We just were inconsistent. They made it tough for us to score, mixing defenses.''
T.J. Wallace scored 13 points for Pacific. The Tigers (8-12, 2-5) have lost eight straight and 10 of 11 in the series between the schools.
Saint Mary's finished with 13 3-pointers, one shy of its season high and three more than the Gaels had from inside the arc.
''Saint Mary's is like Floyd Mayweather,'' Pacific coach Damon Stoudamire said. ''They're a counterpuncher. They wait until somebody makes a mistake, then they capitalize.''
Saint Mary's shot well early from the perimeter and had no problem after adjusting to Pacific's zone while building a 30-11 lead with 6:40 left in the first half. Seven of the Gaels' first 12 made baskets came from beyond the arc. Hermanson had two while Emmett Naar added one from 30 feet.
BIG PICTURE
Pacific: The Tigers put up a good fight for 24 minutes and continued to chip away at the Gaels' big lead even as the outcome was clear. That's a good sign for Stoudamire's young team, which fell to 0-3 against Top 25 teams this season.
Saint Mary's: The Gaels bounced back nicely after getting blown out last week by No. 4 Gonzaga. As usual, it was the defense that paved the way. Saint Mary's held Pacific 19 points below their season average of 69.1 points. The Gaels had 19 assists on 23 baskets.
NO DEPTH
Bennett praised the job that Stoudamire has done in his first season at Pacific despite the below-.500 record. The Tigers' biggest problem has been a lack of depth and scoring balance. Four players reached double figures against the Gaels but no one else scored more than two points.
POLL IMPLICATIONS
The Gaels dropped four spots after losing to Gonzaga but are in line to move back up after losses by No. 15 Notre Dame, No. 19 Florida and No. 22 Xavier this week. It all depends if Bennett's club can hold serve against Pepperdine this weekend.
UP NEXT
Pacific: Returns to Stockton to host BYU on Saturday.
Saint Mary's: Hosts Pepperdine on Saturday night. The Gaels have lost three of the lost four against the Waves following a 17-game winning streak in the series.
---
More AP college basketball: www.collegebasketball.ap.org and https://twitter.com/AP-Top25.
---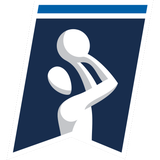 Get more from College Basketball
Follow your favorites to get information about games, news and more
---