Roland Griffin
Roland Griffin
Hemsley scores 20 in SDSU's 71-60 win over Redbirds
Published
Nov. 14, 2015 1:09 a.m. ET

SAN DIEGO (AP) San Diego State raised another conference championship banner and then got a good look at freshman point guard Jeremy Hemsley's game.
Hemsley scored 20 points in his college debut to lead the Aztecs to a 71-60 victory against Illinois State on Friday night.
''It's a feeling I can't really describe,'' said Hemsley, who's from Rancho Cucamonga. ''As soon as I woke up today I knew it was going to be a good day. I'm excited for this. But at the end of the day it's just the first game. We just have to continue to do what we do.''
The Aztecs, who have made the NCAA Tournament six straight seasons, struggled at times last year due to the lack of a true point guard. Hemsley is expected to fix that.
''Oh man, great player,'' senior Skylar Spencer said. ''He's real poised, always learning on the fly. Even though he's a freshman he's coming in to help lead this team. He's doing exactly what we all expected him to do.''
Dakarai Allen scored 12 of his 16 points in the first half for the Aztecs. It was a sloppy season-opener for both teams in the renewal of the Mountain West Conference-Missouri Valley Conference Challenge.
Illinois State is the alma mater of Steve Fisher, who is in his 17th season as SDSU's coach.
Before the game, the Aztecs raised a banner commemorating their 2015 Mountain West regular-season championship, which they shared with Boise State.
Roland Griffin led the Redbirds with 13. DeVaughn Akoon-Purcell and Paris Lee had 10 apiece.
The game was clearly affected by the officials enforcing the NCAA's edict to curb defensive contact.
The Redbirds were whistled for 29 fouls and the Aztecs for 23.
''First night with the fouls, that throws off your rhythm so much,'' Illinois State coach Dan Muller said. ''They called it like they're supposed to. I'm in favor of the rules. I think we have to adjust. Do the referees adjust a little as we go? I don't know. But they're calling them how they're supposed to.
''I know it wasn't fun to watch at times.''
Said Fisher: ''No flow in the first half because we're not adjusting quickly enough to how the game was called. It was a foul-fest and a free-throw shooting contest. We got a little more flow to it in the second half.''
Illinois State stayed close in the second half thanks to two 3-pointers by Griffin, including one that pulled the Redbirds to 55-52 with 7:25 left.
San Diego State scored the next 7 points to get some breathing room. Allen hit the second of two free throws and Hemsley, a freshman from Rancho Cucamonga, made a layup but failed to convert the 3-point play. Skyler Spencer scored off a rebound and Winston Shepard made a layup to give the Aztecs a 62-52 lead.
Allen made a 3-pointer and Hemsley a jumper in the final minutes.
''We kept it close,'' Muller said. ''Their length around the rim really killed us. We got the ball to the paint a lot but we probably shot 27 percent from 2-point. That's not going to get it done against a team like this.''
SDSU led 37-34 at halftime. Its biggest lead was 23-14 after a 3-pointer by Hemsley.
SDSU held Illinois State without a field goal for the first 4:01. That didn't keep the Redbirds from taking a 10-8 lead on Nick Banyard's 3-pointer. SDSU scored the next 7 points, including a 3-point play by Allen.
---
---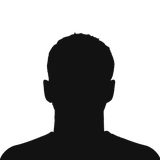 Get more from Roland Griffin
Follow your favorites to get information about games, news and more
---