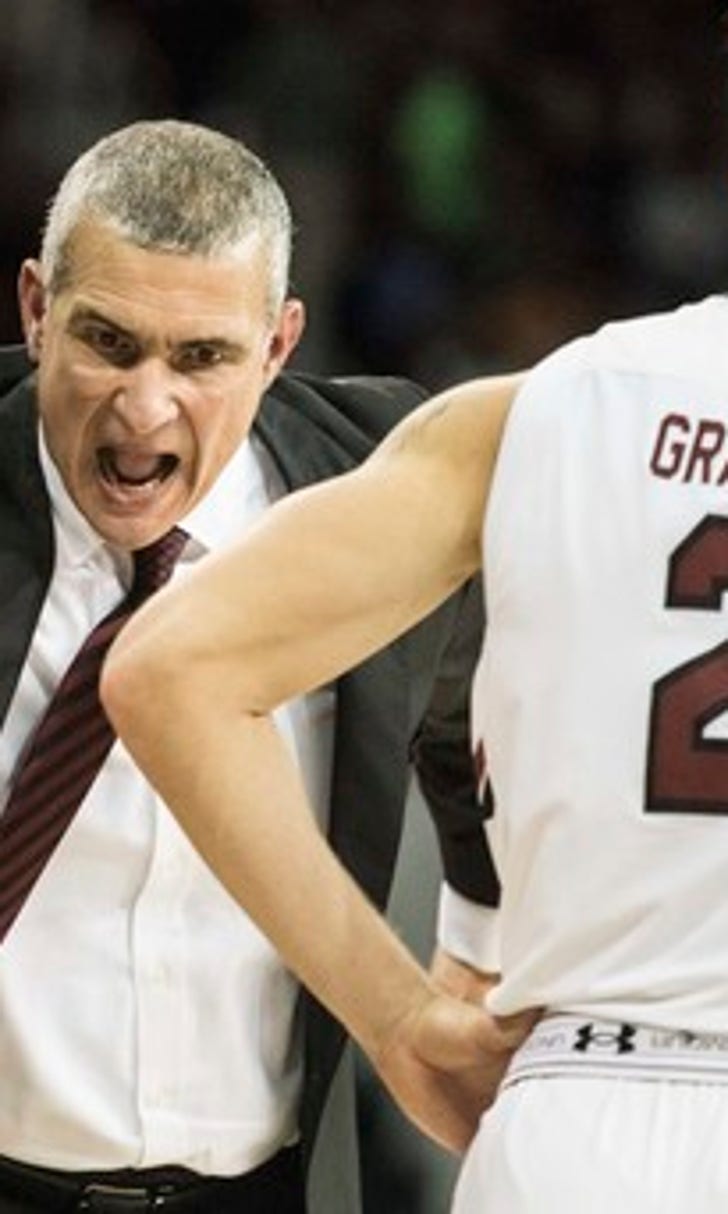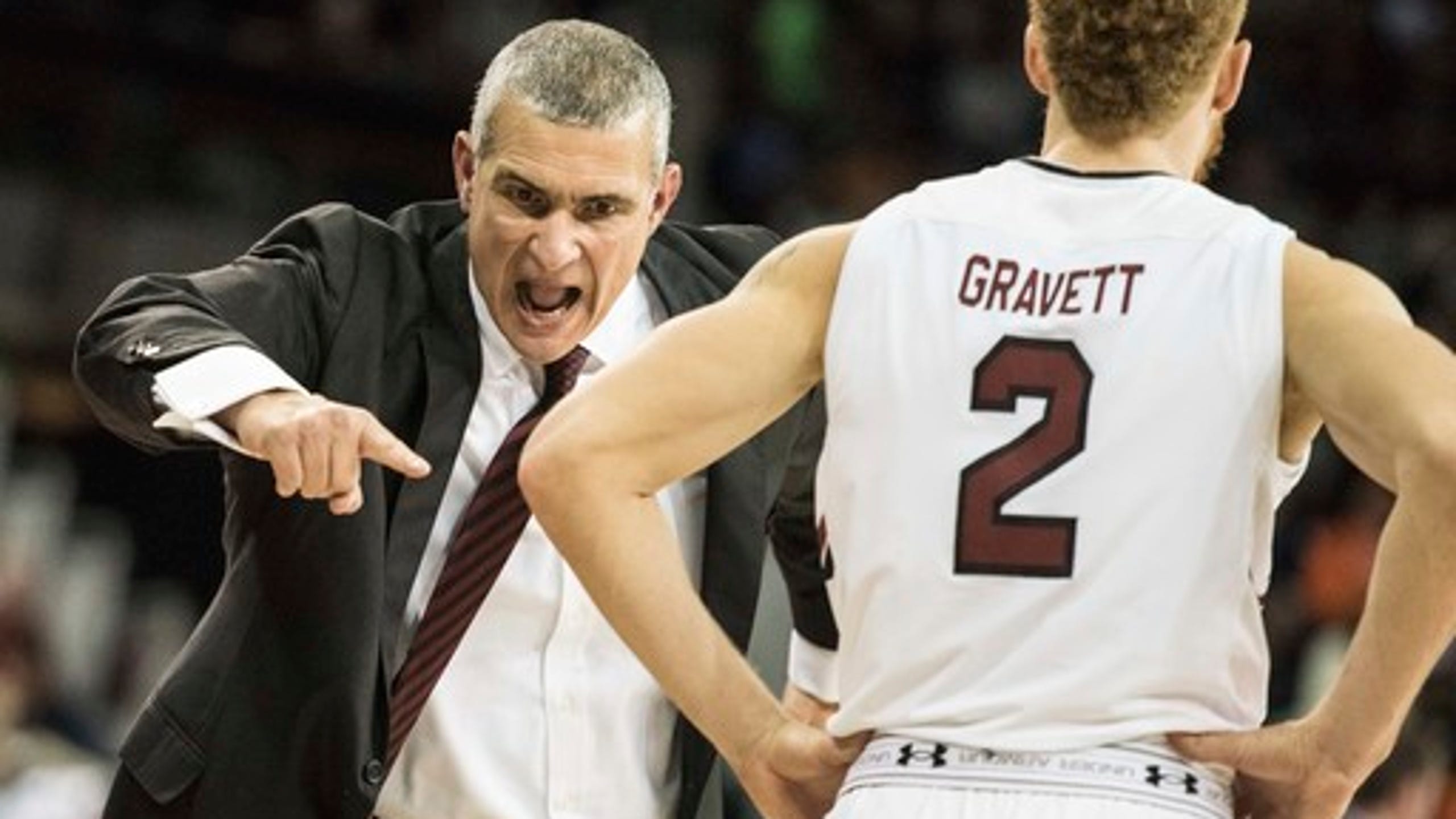 Gamecocks ranked again, play No. 19 Florida, No. 5 Kentucky
BY AP • January 17, 2017
COLUMBIA, S.C. (AP) South Carolina guard Sindarius Thornwell is ready for a week like few others in his college career.
He knows if the 24th-ranked Gamecocks can make it through No. 19 Florida at home on Wednesday night and at No. 5 Kentucky on Saturday, it should go a long way in determining if they can challenge for the top of the Southeastern Conference and gain their first NCAA Tournament berth since 2004.
''There's a lot of motivation right now,'' Thornwell said. ''We understand it's a big week and we've got a big opportunity ahead of us. We'll be more focused and more prepared than ever.''
Especially with the chance to take early control of the Southeastern Conference.
The Gamecocks (14-3, 4-0 SEC) are among three teams undefeated in league play with Kentucky (15-2) and Florida (14-3) the others, both 5-0.
''I think the guys will be excited,'' Gamecocks coach Frank Martin said.
It's been a season of runs for South Carolina centered about Thornwell's presence on the court.
The Gamecocks opened 7-0 including wins over ranked opponents in Michigan and Syracuse to enter the rankings. But when Thornwell, their 6-foot-5 senior, was suspended on Dec. 4 for an undisclosed violation of athletic department policy, South Carolina showed cracks in its cohesiveness.
The Gamecocks went 3-3 without Thornwell - the losses coming to NCAA Tournament hopefuls Seton Hall, Clemson and Memphis - and lacked a steadying hand to pull them through in difficult situations.
But Thornwell was reinstated before league play began earlier this month and has revitalized the team. He has led South Carolina in scoring (16.8 points) and rebounding (7.8) in their four SEC wins along with having 17 of the team's 40 steals so far in conference play.
Martin said playing hard has been a hallmark of his team much of the season and does not expect his players to approach the Gators and Wildcats much differently than they have the rest of their schedule.
''You don't play as hard as we do without being excited for every game,'' Martin said.
Thornwell and the Gamecocks carry the motivation of last year's NCAA near miss. South Carolina finished with a program best 24 wins in the regular season and went 11-7 in SEC play, just its fourth season of double-digit league wins in 25 conference seasons.
But South Carolina was edged out of the field of 68, even getting an inadvertent text from an NCAA staffer about its inclusion before it was corrected and disappointment set in.
''We don't want to feel that way again,'' Thornwell says.
South Carolina's surge is built on defense. The Gamecocks lead the SEC in points allowed (59.2 points per game) this season and Thornwell, last year's SEC defensive player of the year, leads in steals during conference play.
Thornwell said mastering Martin's defensive concepts is a task in itself that does not always come easily. It used to be that when the man you're guarding passed the ball, Thornwell said, you could get a few moments of rest and re-engage once your guy got back into the play or a shot went up. Under Martin, the Gamecocks must stay in line pressuring their man and defending hard without the ball in sight.
''It's like re-learning basketball,'' Thornwell said.
Martin won't have much to say to pump up his team this week. Florida and Kentucky have dominated South Carolina much like they've dominated the SEC the past two decades. The Gators have gone 27-7 over South Carolina since 1999. The Wildcats are 30-7 in that same time frame.
Martin believes he's gradually built the Gamecocks into a team that can match up with anyone in the SEC. This will be the week to find out.
---
More AP college basketball: www.collegebasketball.ap.org and https://twitter.com/AP-Top25
---
---