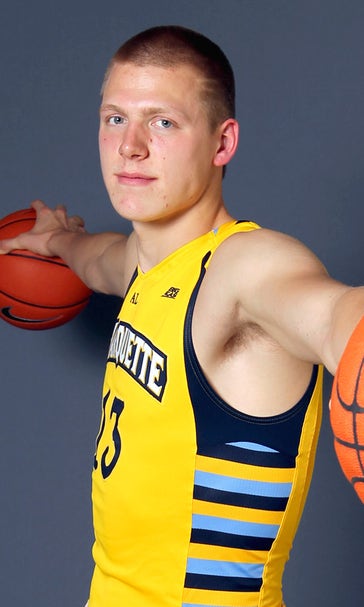 Family matters: Mega-recruit Henry Ellenson happy he's home at Marquette
November 3, 2015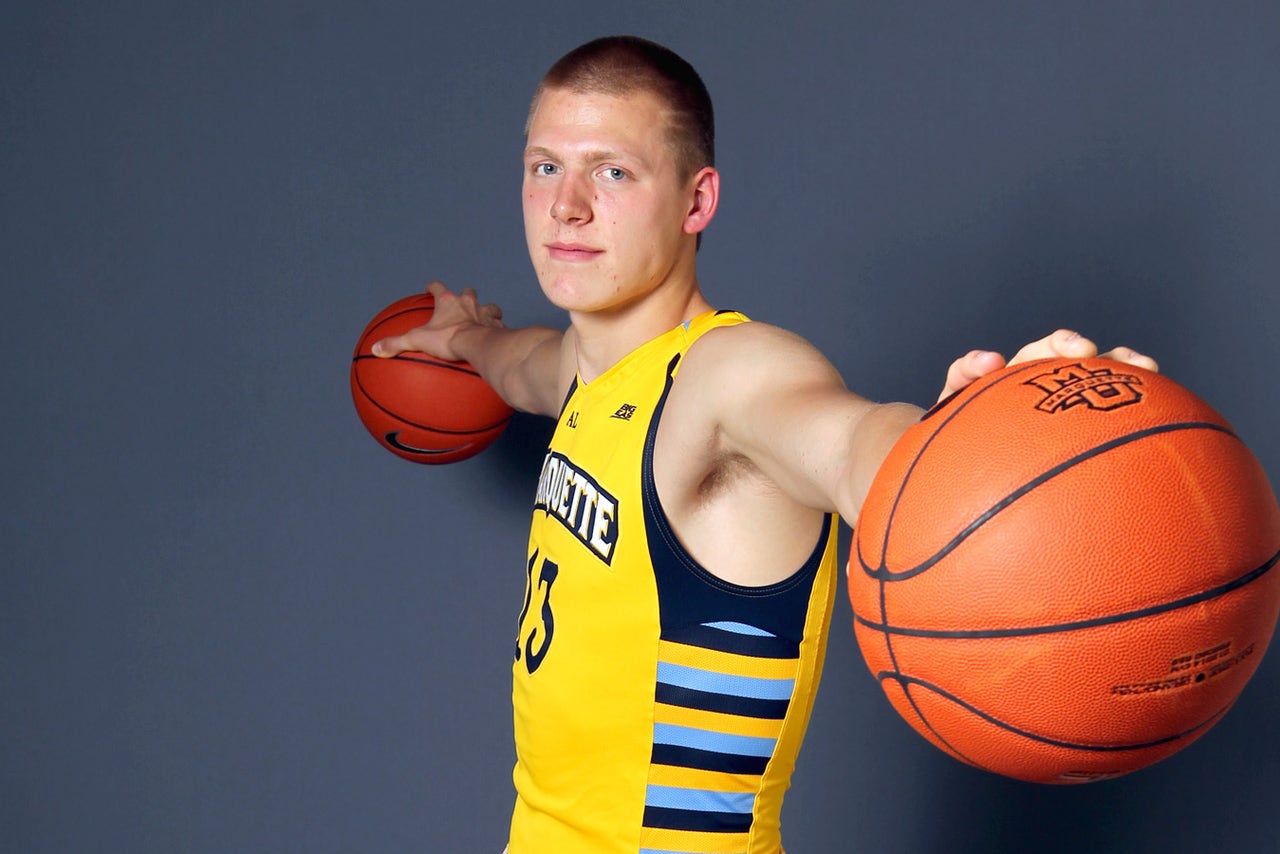 MILWAUKEE – First things first: Henry Ellenson loves basketball. Lives, eats and breathes the sport. The Marquette freshman -- a versatile 6-foot-11 forward who is the jewel of the new Steve Wojciechowski era at Marquette, a top-five recruit nationally who is considered a shoo-in for next year's NBA lottery --watches NBA games constantly. He plays NBA2K16 on his Xbox One. He studies tape of the diversified offensive skill set of his favorite player, Carmelo Anthony. Growing up, he used to get the keys from his mother, a physical education teacher, and on weekends sneak into his small-town gym in Rice Lake, Wis., to play games of full-court one-on-one with his two older brothers.
But even a future millionaire NBA player needs a break from the game.
And so, each night, when Ellenson wants to unwind in his Marquette dorm room, the 18-year-old kicks back and tunes his television to . . . HGTV.
That's right. At least a half-hour a day, Ellenson watches the cable channel that focuses on gardening, remodeling and home improvement. "House Hunters." "Flip or Flop." "House Crashers." "Love It or List It."
His favorite show? Appropriately, it's "Property Brothers," about twin brothers who help couples find handyman specials and turn them into dream homes.
"If I weren't a basketball player, I'd be flipping houses," Ellenson said the other day, not long before Marquette began Wojo's second season as head coach. "Just like 'Property Brothers.' I'd get my two brothers together, and we'd just go do it."
There are two consistent themes to pretty much everything around Ellenson: Basketball and family. It's tough to separate his sports life from his family life as one of four kids. He turned down offers from Kentucky and Michigan State because he wanted to stay close to home (Rice Lake, population 8,339, is 300 miles northwest of Milwaukee), and because he wanted to play with his oldest brother, Wally, who transferred to Marquette from Minnesota. Ellenson's first game at BMO Harris Bradley Center, Marquette's home arena, will be an exhibition against North Dakota's Valley City State, where his middle brother, Ellwood, plays basketball.
The fact that Ellenson has two older brothers, both of whom play college basketball, and the son of a former University of Wisconsin player may just seem like another biography note about a kid who'll be one of the elite freshmen in college basketball this season. But it's actually much, much more. In fact, being the youngest of three boys is the reason for Ellenson's uncommon big-man game that has NBA teams watching his every move.
"That's why I'm so versatile basketball-wise, because I was always playing up with them," Ellenson told me. "Being the younger brother, I wasn't the bigger one, so I had to figure out how to score somehow. And that sure wasn't posting them up when I'm in fifth grade and they are two or three years older than me. My post game didn't come until later. I played point guard all the way up to eighth grade. My sophomore year, I grew to 6-foot-9 and put some weight on. That's when I first started working on my back-to-the-basket skills."
All of this is why Ellenson may be unique in college hoops: a near-7-footer who is as good with his back to the basket as facing the basket, who can shoot with range and who can adeptly pass out of double-teams.
"He's a guy who can do spectacular things," Wojciechowski told me the other day. "He handles the ball more like a guard than he does a big guy. And the thing I've really enjoyed is he really wants to be coached. That sounds simple, but that means you have to take the good and the bad. The truth that you're playing really well, or the truth is you're not playing up to your capability. He wants to be coached, and all the really good players I've coached have had that quality."
Ellenson will have some fascinating young guys around him, too. Luke Fischer is a skilled junior center who Wojo believes may be an NBA player. Sophomore Duane Wilson and freshman Haanif Cheatham are former top-100 recruits who can play both guard positions. And Ellenson's oldest brother, Wally, is a phenomenal 6-foot-6 athlete who finished fifth in the high jump at last year's NCAA championships and is considered a possible 2016 Olympian.
But this will be Ellenson's team. After all, Wojo told me that when he got the job, Ellenson became his No. 1 priority. When Ellenson's phone rang from a Marquette number, it was always Wojo, never an assistant. The dedication Marquette -- a team that has missed the NCAA tournament two straight years after making it for eight years in a row -- showed in his recruitment made an impression on him.
"People don't expect a 6-11 kid to be bringing the ball up the court, or to be making moves with the ball like I do," Ellenson said. "It's huge to find a playing style with Coach Wojo where he's not labeling me a four or a five or a three. He's just going to let me be a player. That was huge to me, letting me play all over, which is something I've done my whole life."
This season marks a new chapter at Marquette. Wojo has an elite recruiting class that's ranked in the top 10 nationally. Ellenson knows he can do something unique with the Golden Eagles that he couldn't do at, say, Kentucky: Kick off a bright new era at an in-state school. And do something special with his brother at his side.
Don't underestimate family time as a big motivation. Back home in Rice Lake, the brothers spent a summer painting their home, inside and out. They tilled the yard to even it out, then built a new fence. After the brothers were away at college, Ellenson and his dad hammered together a new shed.
And who knows? Soon, Ellenson will have all sorts of NBA money to fiddle with in the real-estate world. He could do it with his brothers. Hell, maybe it could be on TV. Maybe "The Flipping Ellensons," a new HGTV show. It's about three well-to-do brothers who take old, run-down mansions and turn them into pimped-out cribs for Ellenson's NBA teammates. And every once in a while, they'd take a break from renovating, go out back and dunk all over each other.
Follow Reid Forgrave on Twitter @reidforgrave or email him at ReidForgrave@gmail.com.
---
---