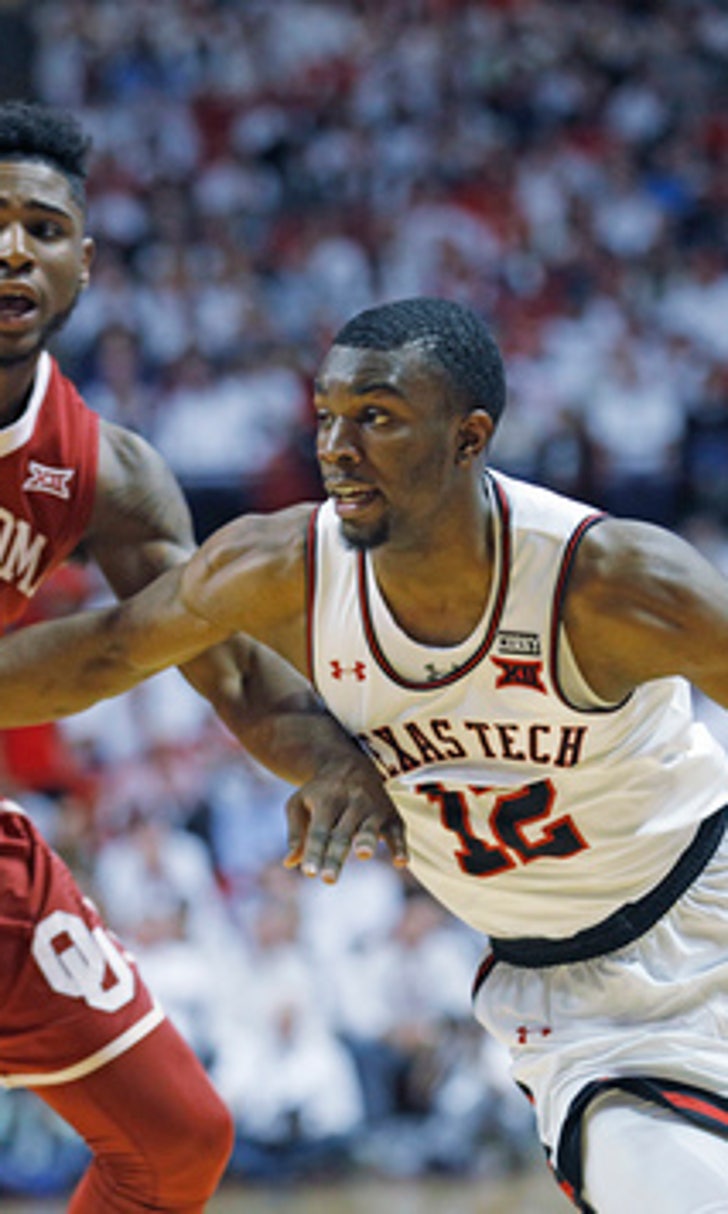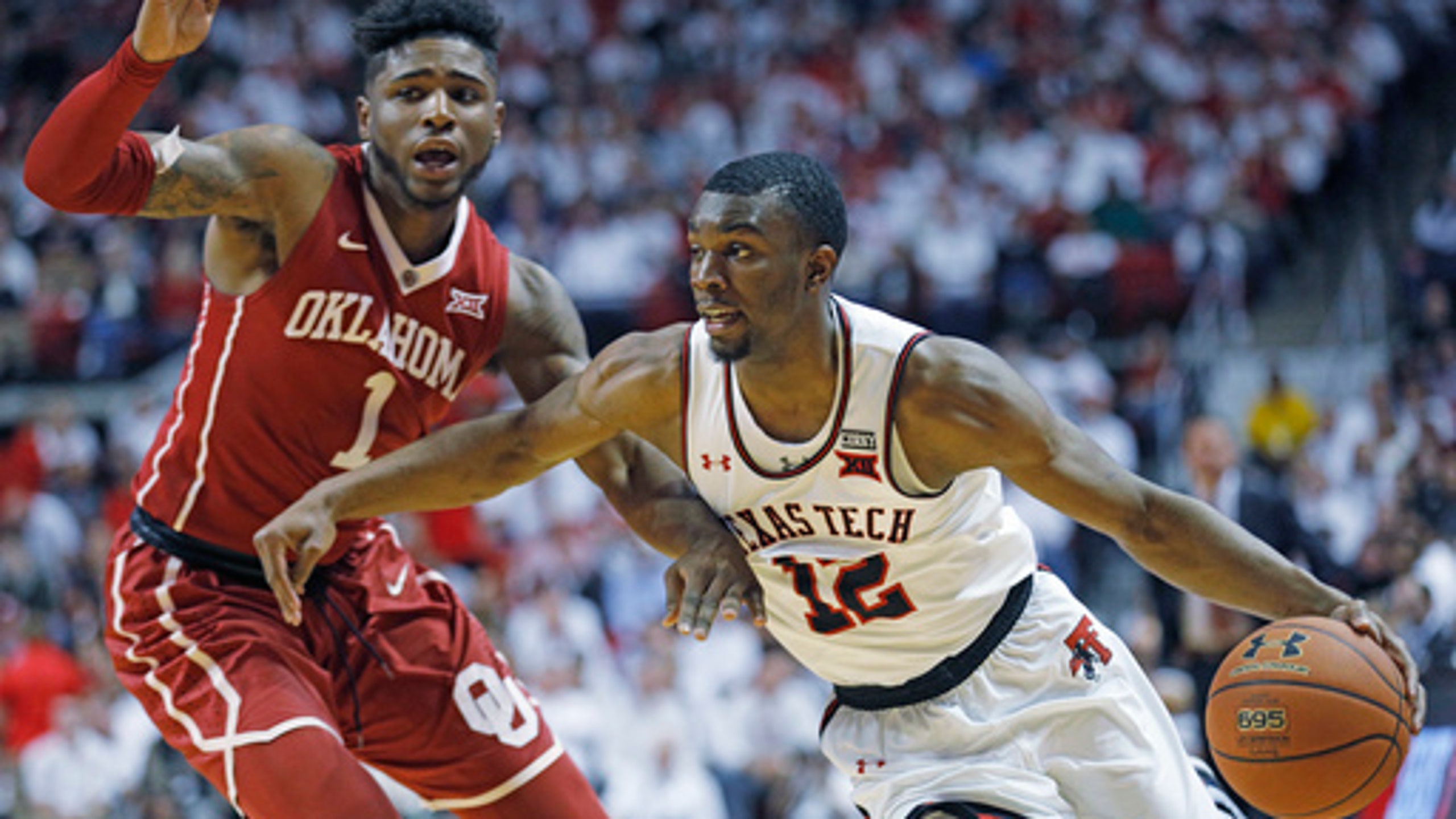 Evans, No. 7 Texas Tech top 23rd-ranked OU, Young, 86-78
February 13, 2018
LUBBOCK, Texas (AP) Keenan Evans and the rolling Texas Tech Red Raiders had their defensive focus on Oklahoma freshman scoring sensation Trae Young.
So did the hostile home crowd, for a slightly different reason.
Evans scored 26 points and No. 7 Texas Tech beat the 23rd-ranked Sooners 88-78 on Tuesday night in Young's first college game in the city where the Division I scoring leader was born.
Young, the son of former Texas Tech player Rayford Young, missed all nine 3-pointers while finishing with 19 points while getting booed just about every time he touched the ball in the fourth straight loss for the Sooners (16-9, 6-7 Big 12).
''I get that everywhere I go,'' said Young, who finished 10 points below his average. ''Just because I'm back here in Lubbock, I didn't feel like I was going to get a welcome home type of feel. It's crazy everywhere I go, so I wasn't expecting anything different tonight.''
The Red Raiders (22-4, 10-3) won their seventh straight game, including a six-game Big 12 run that's the best in the conference this season. They tied the Sooners for the most Top 25 wins nationally this season at six.
Texas Tech also maintained a one-game lead over No. 13 Kansas, which has won 13 straight regular-season titles. The constant the players see during the streak is defense, which was on display against Young.
''We're locking people down,'' said center Norense Odiase, who had 14 points . ''We're really harping on defense, much as we have all year. But we're tightening it up together in these last six, seven games. We've been playing well on that end.''
Evans went 4 of 7 from 3-point range, including a fadeaway shot from the left corner that put Texas Tech ahead 79-71 with less than 2 minutes to go.
The senior guard added his second dunk of the second half moments later between a pair of Oklahoma 3s as the Sooners tried to stay close in a game that lacked late drama despite 17 ties and 11 lead changes.
Evans easily outscored Young in a matchup of the Big 12's top two scorers.
''Trae doesn't have many shooting nights like that,'' Texas Tech coach Chris Beard said. ''But I think you've got to give our guys some credit because we contested shots. We made it tough on him at times in the game.''
The crowd was ready for what will be Young's only appearance in Lubbock if the freshman declares for the NBA draft this summer, as expected. One fan greeted him with a sign picturing Young as a child wearing a Texas Tech T-shirt and showing the school's ''guns up'' sign.
Besides going without a 3 for the first time this season, Young gave the crowd a final moment to jeer when he dribbled the ball off his foot for his sixth turnover with the Sooners trailing by six with 41 seconds remaining. He was 4 of 16 from the field but made all 11 free throws.
Young, who went to high school not far from the OU campus in Norman, and his dad are the first father-son pair in the 22-year history of Big 12 basketball.
OU junior Christian James had a career high for the second straight game with 23 points in the third game that someone other than Young led the Sooners in scoring.
Kameron McGusty made all three of his 3-pointers and all four free throws for 13 points, and Jamuni McNeace had 11 points and a game-high nine rebounds.
BIG PICTURE
Oklahoma: Young's in a bit of a 3-point slump, which will have to stop if the Sooners are to make a run in the NCAA Tournament. He is 1 of 17 over the past two games and had a recent 2-of-14 showing in a loss to Texas that started the current losing streak.
Texas Tech: The Red Raiders had their most 3s in a Big 12 game this season, finishing 11 of 21. Like a lot of their scoring, they did it with Evans first and balance behind him. Freshman Zhaire Smith (13 points) and Stevenson (12 points, seven rebounds) each made both their attempts and Tommy Hamilton IV was 2 of 4.
DON'T LOOK NOW
Evans is almost even with Young in scoring over the past six games, which included the first back-to-back games of at least 30 points for a Texas Tech player in more than 15 years. Young's average in the past six is at 25.5 points to 24.3 for Evans.
HOME COOKING
The Red Raiders extended the Big 12's longest home winning streak to 17 games and improved to 9-1 in their last 10 home games against Top 25 teams.
UP NEXT
Oklahoma: Texas at home Saturday.
Texas Tech: At Baylor on Saturday.
---
Corrects headline from previous version with final score of 88-78, not 86-78.
---
More AP baseball: https://apnews.com/tag/MLBbaseslumpall
---
---