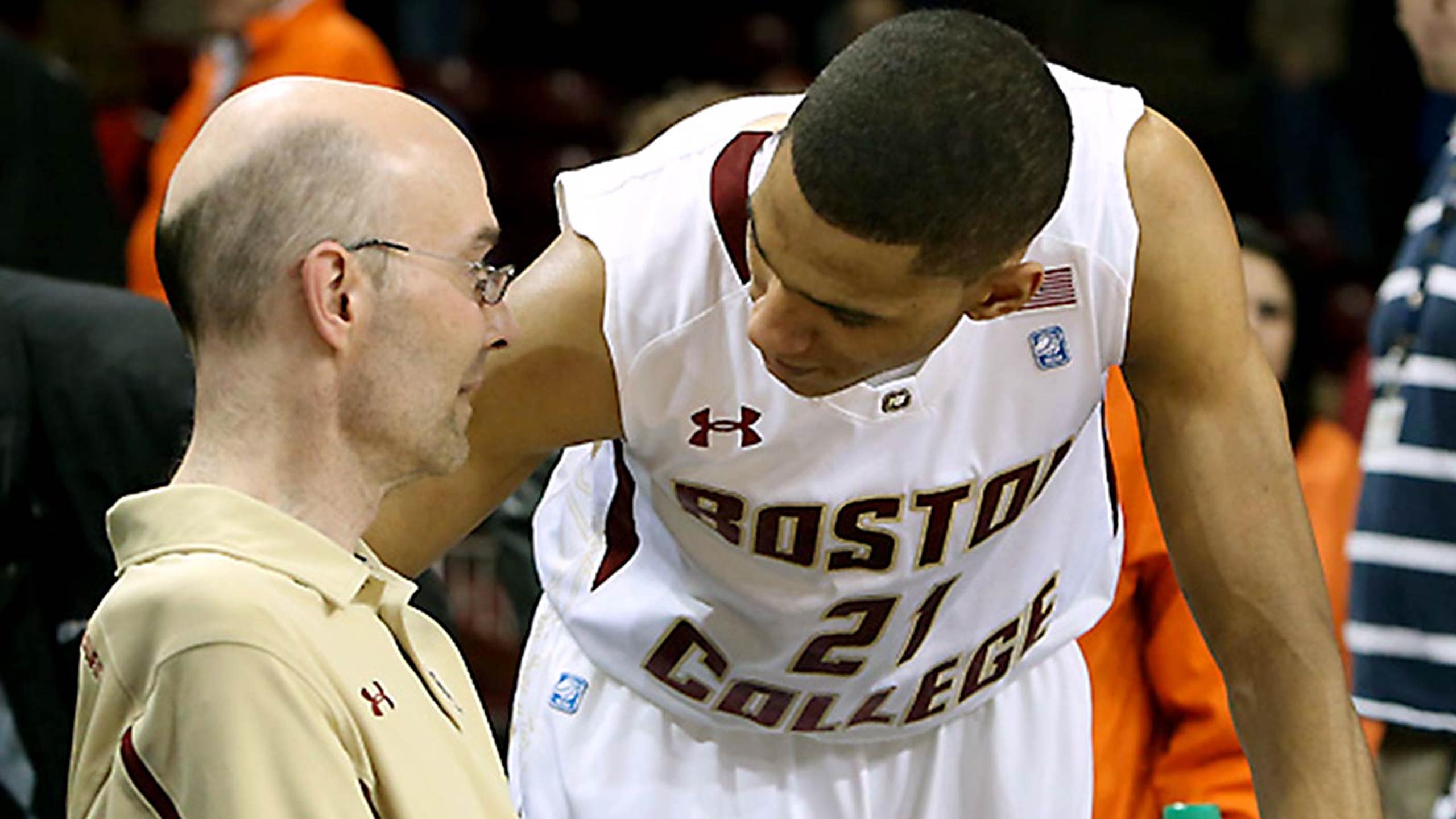 Eagles 'know who the happiest man in heaven is' after upset of No. 1 Syracuse
BY foxsports • February 20, 2014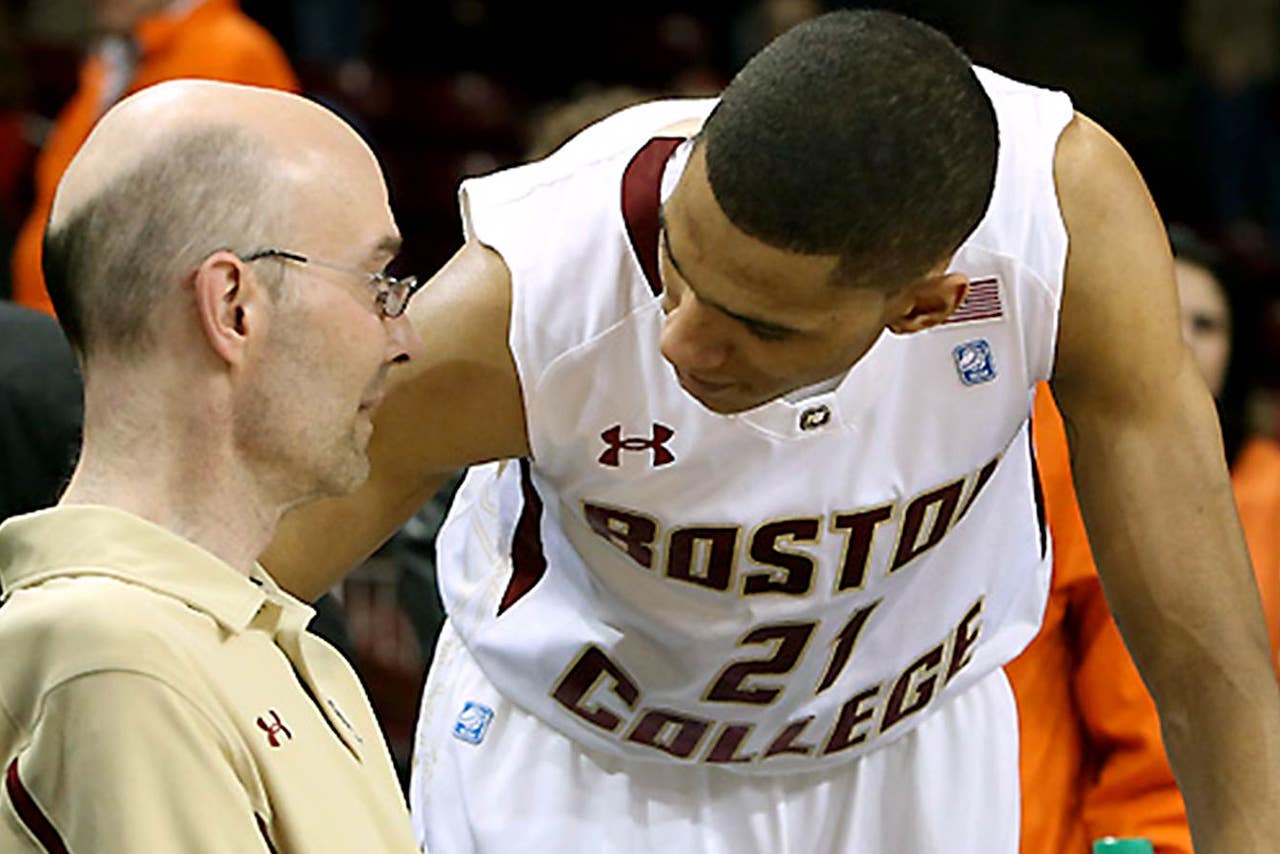 To the casual sports fan, "sports information director" is an ambiguous title. An acronym on a résumé. A guy in slacks. It seems unlikely more than a small minority of fans could come up with a realistic job description for it.
So by way of explanation, SIDs are the conduit between the news media and the teams. They coordinate interview requests, write press releases, put out fires here and there. Public relations, more or less. The hours are long and the effort often goes unrecognized.
But at Boston College this week, things were different.
Dick Kelley worked in the sports information department at BC for 22 years, right up until he died of ALS last Thursday at Massachusetts General Hospital. He was 48. Next game, Boston College had a "DK" patch stitched onto their jerseys. During a pregame moment of silence, guard Joe Rahon cried.
The funeral was Tuesday. Wednesday night, 7-19 Boston College came back from a 13-point second-half deficit on the road to beat undefeated No. 1 Syracuse 62-59 in overtime.
"I know who the happiest man in heaven is tonight,"€ BC communications director Chris Cameron said in an email.
To read the obituaries is to understand that Kelley transcended the job of sports information director. Sports Illustrated noted how he was known to encourage players to vote in elections and sometimes served as their Confirmation sponsor.
Commonly known as Lou Gehrig's disease, ALS causes muscular atrophy, meaning its sufferers commonly lose the ability to walk, speak and swallow. When Kelley became weak, the school moved him into an apartment near campus. Coworkers would come over to move him around, bring him food, take care of him.
The Eagles are having a dreadful season. They entered Wednesday's game having won two of their past 14 games. The Orange, despite flirting with defeat in their past two games, remained undefeated and were playing at home. Syracuse'€™s eight-point halftime lead swelled to 13 early in the second half. But Boston College made up that spread in five minutes, took it to overtime with a layup by Olivier Hanlan and held Syracuse to 3-for-10 shooting in OT.
"The patch on our chests, toward the end of the game it was like, `We can't be denied. DK is looking down on us. He's got us,'" forward Ryan Anderson told the Associated Press. "It's real emotional. It's really going to set in in a couple of hours."
After the game, the 21st century bulletin board, Twitter, was a good place to find out how people felt about Kelley.
RT @RyanFarnan: That one is for you, DK!!! No one would have enjoyed that more... LET'S GO EAGLES!!!

— Jared Dudley (@JaredDudley619) February 20, 2014
---