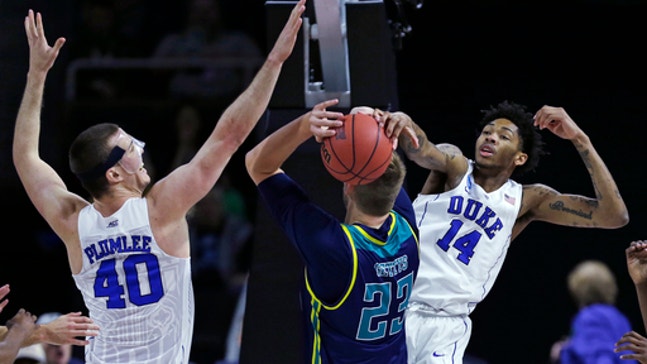 Duke beats UNC Wilmington 93-85 in NCAA 1st round
Published
Mar. 17, 2016 4:14 p.m. ET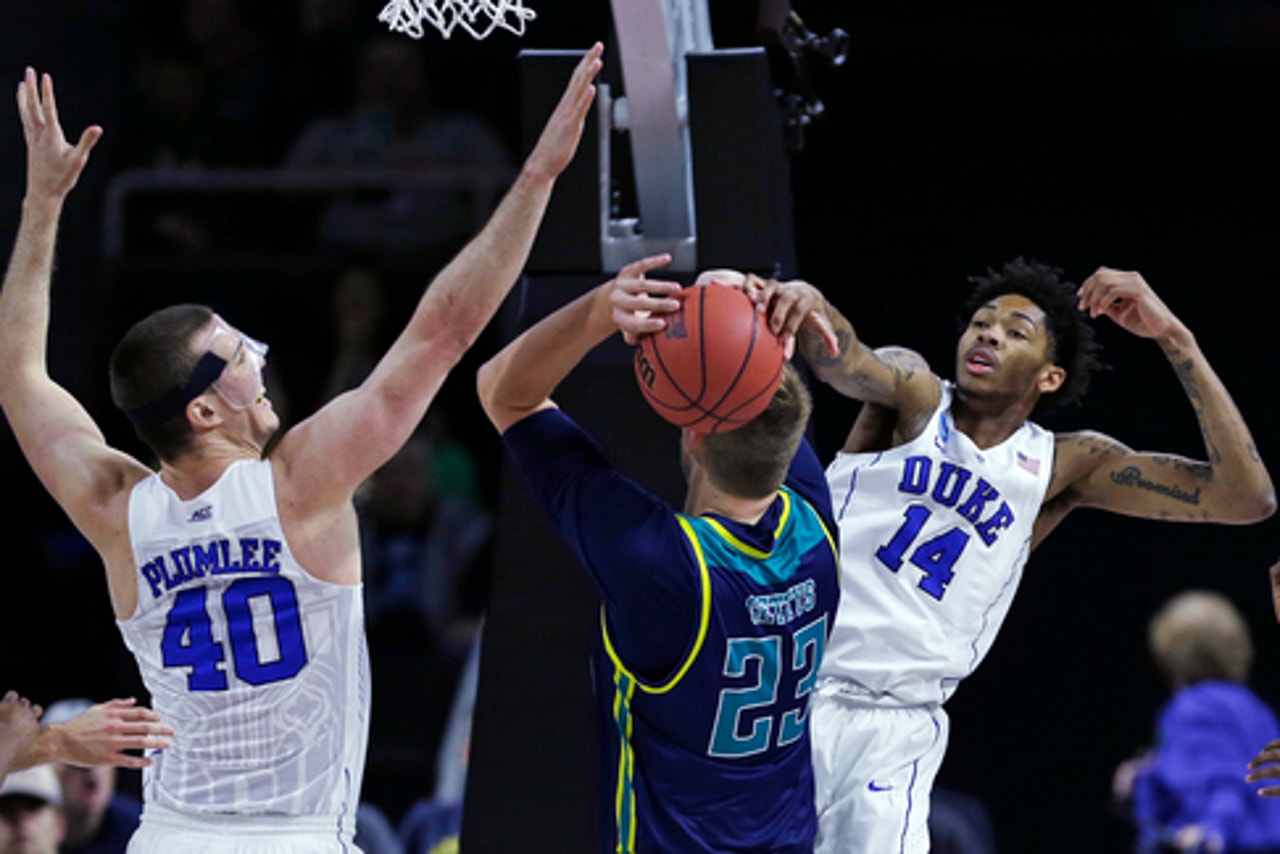 PROVIDENCE, R.I. (AP) Marshall Plumlee ditched the mask guarding his broken nose and responded by scoring a career-high 23 points to lead defending national champion Duke past UNC Wilmington 93-85 on Thursday in the first round of the NCAA Tournament.
Plumlee had 10 of his points and two blocks as the Blue Devils stepped up the defensive pressure early in the second half to build a lead after trailing at the break.
Duke (24-10), seeded fourth in the West, will next play Yale or Baylor. UNCW (25-8), seeded 13th, was in it until the closing moments after Plumlee and Matt Jones fouled out.
Grayson Allen also scored 23 points for the Blue Devils, but 15 came from the foul line as he shot just 4 of 12 from the field. Brandon Ingram added 20.
Craig Ponder led UNCW with 22 points. Chris Flemmings had 18, Denzel Ingram 17 and C.J. Bryce 16.
-----------------------
AP College Basketball Website: www.collegebasketball.ap.org
Follow Kekis on Twitter: www.twitter.com/Greek1947
---