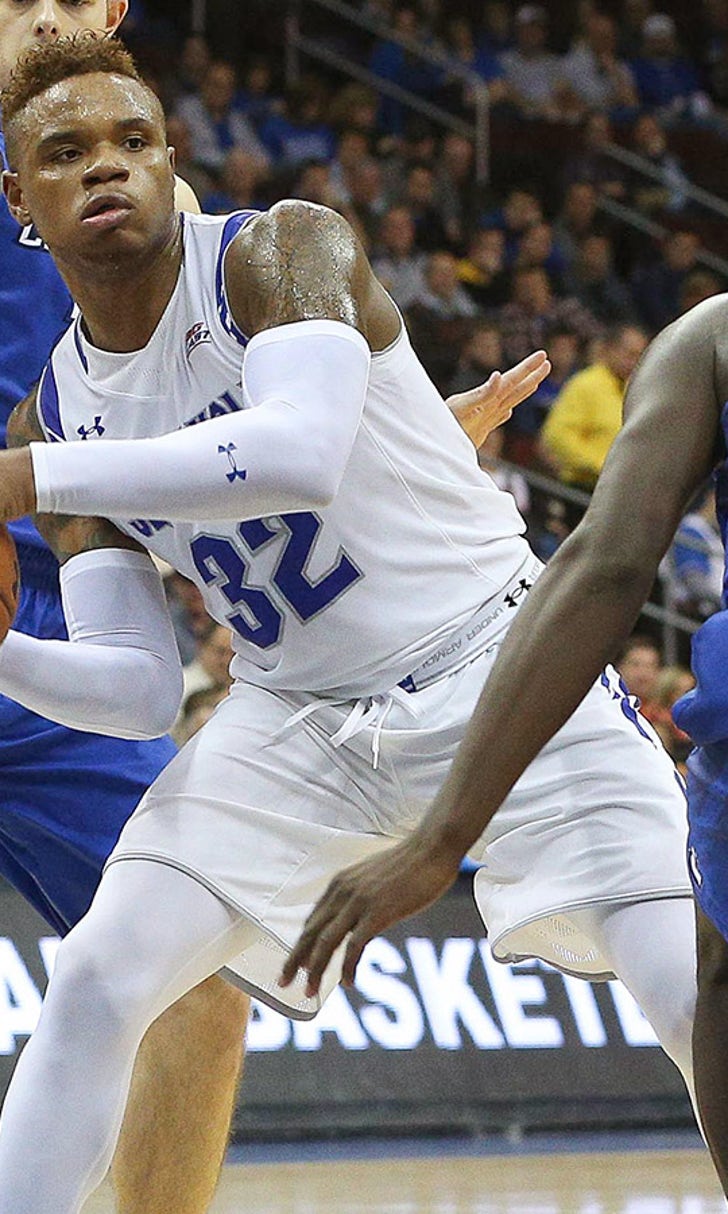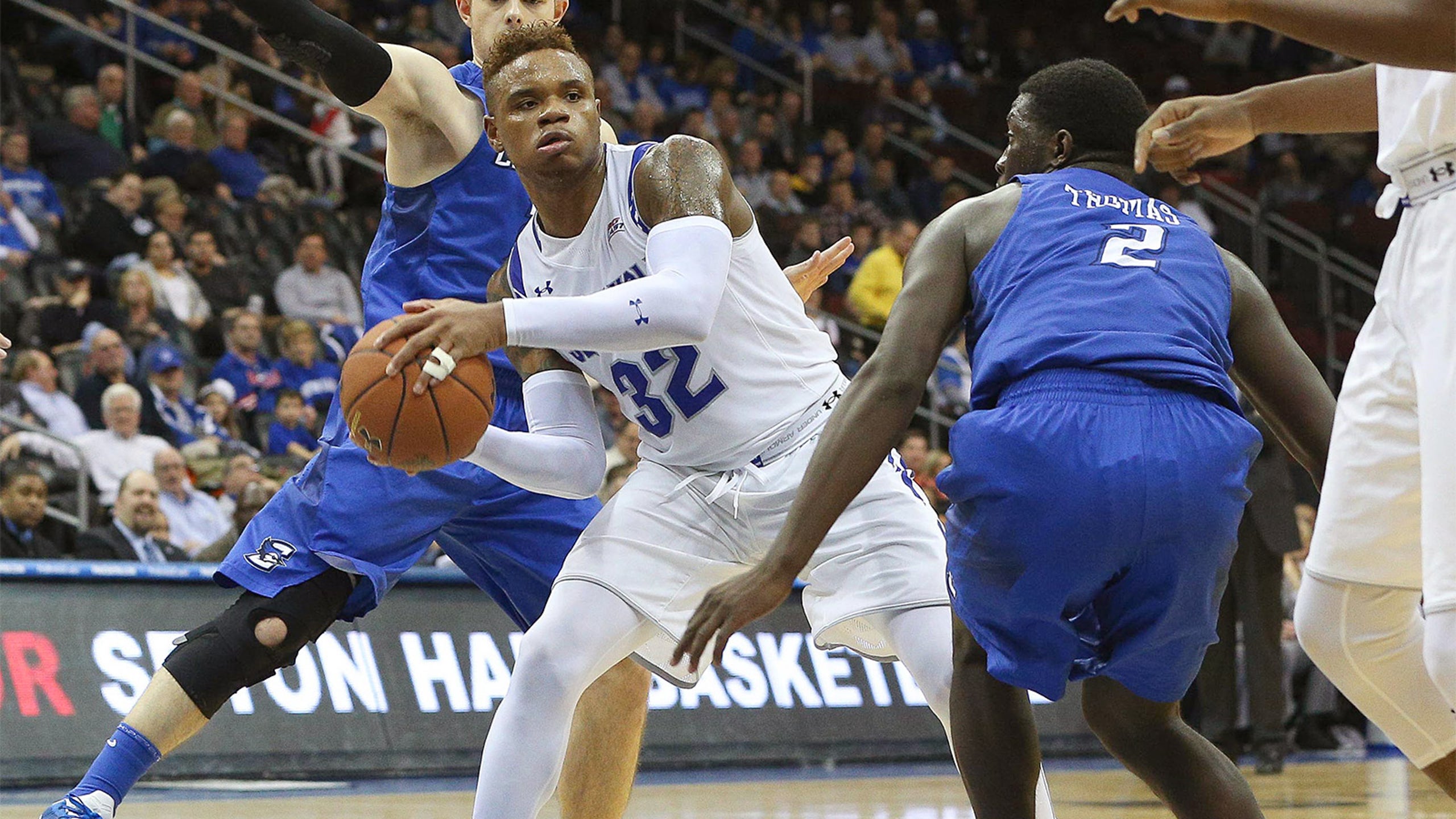 Derrick Gordon calls players-only meeting after loss to Creighton
BY foxsports • January 11, 2016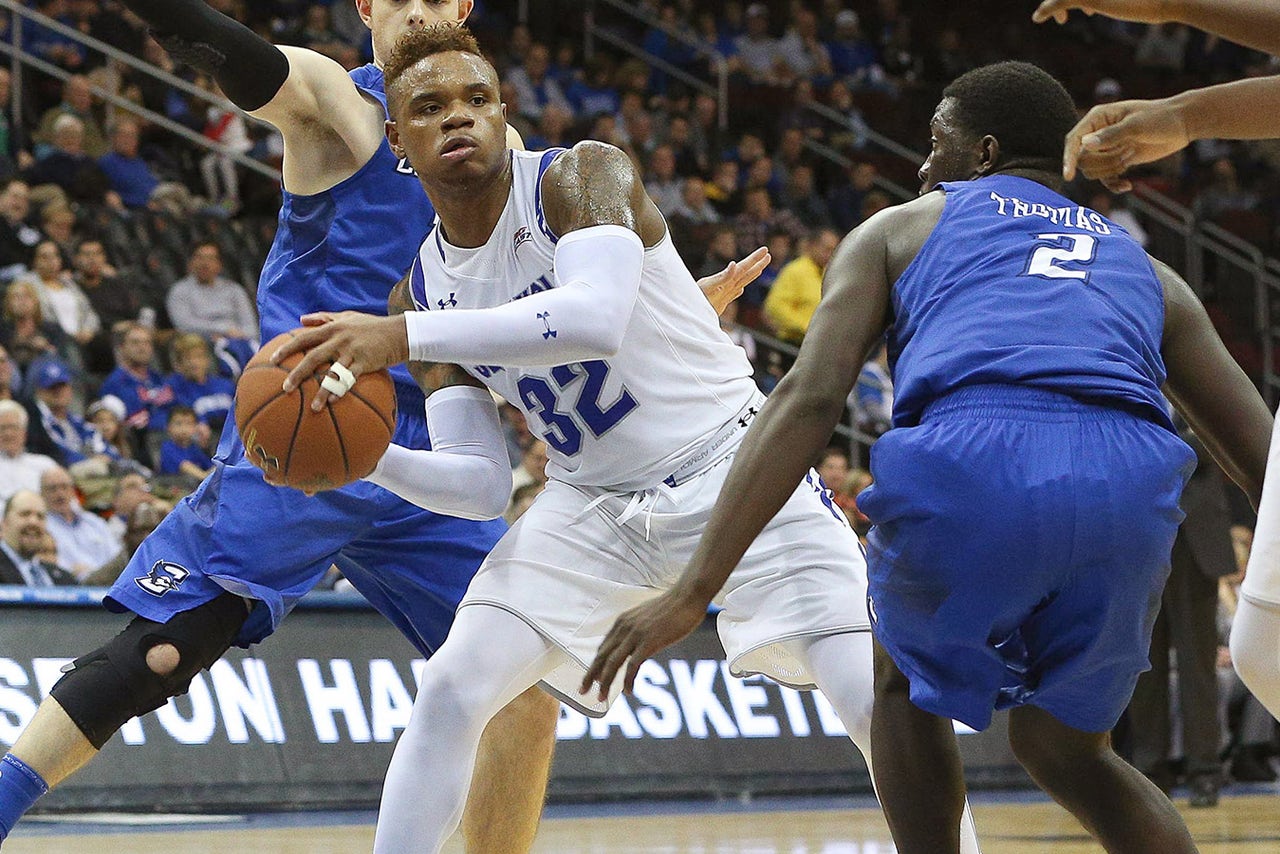 Seton Hall found itself in a good place entering Big East play.
The Pirates had won six straight and looked like a team ready to round out the top half of the league standings along with the four teams ranked in the top-20. But after a conference-opening victory over DePaul, Seton Hall dropped back-to-back games to Villanova and Creighton.
The 82-67 loss to the Bluejays on Saturday forced Derrick Gordon, the graduate transfer guard, to call a players-only meeting, according to Jerry Carino of the Asbury Park Press.
"Me being a veteran, I've got to make sure we stay together and don't put our heads down," the Plainfield native and UMass transfer said. "I wasn't here last year, but I've heard what happened last year. I've got to make sure that doesn't happen again."

"This is my last year, and I want to make sure we're on the same page and we don't start pointing fingers," said Gordon, who scored 14 points off the bench. "I just want to make sure everybody's head is in the right place."
Gordon enrolled in Seton Hall this season as one of two graduate transfers. He had been a well-traveled guard, beginning his career at Western Kentucky before transferring to UMass. But at both schools Gordon had reached the NCAA Tournament, helping the Minutemen snap a 16-year tournament drought in 2014.
The Pirates haven't been to the Big Dance since 2006. Seton Hall appeared to be on its way to an at-large bid last season before reported locker room turmoil sent the Pirates plummeting down the conference standings to close out the year.
Last week, Desi Rodriguez, one of the more improved players in the league, was benched for the final 25 minutes of action in Seton Hall's win over DePaul. Against Creighton, three starters -- Isaiah Whitehead, Angel Delgado and Rodriguez -- for the majority of the second half, according to Carino. 
This wouldn't be the first team in the Big East to use a meeting to get back on track. Haanif Cheatham told reporters after Marquette's upset win over No. 8 Providence that the team got together following an 0-2 start.
Seton Hall hopes the players-only meeting produces similar results, as the Pirates travel to Rhode Island to face the Friars on Saturday at 4:30 p.m. on FS1.
(h/t Asbury Park Press)
---
---