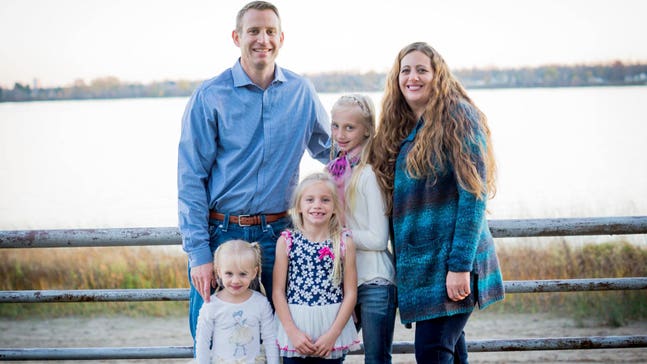 Coach's wife's cancer fight gives inspiration to tourney-bound Buffalo
Published
Mar. 16, 2016 1:11 p.m. ET

Buffalo basketball coach Nate Oats knows his team's presence in the NCAA tournament is a surprise, and few expect the Bulls' latest trip to the dance to last more than one song. But if there's one thing the 14-seed MAC champions won't be lacking as they try to earn the program's first NCAA tournament win against No. 3 seed Miami, it's inspiration.
That's because it will be sitting in the front row.
Last October, Oats' wife, Crystal, was diagnosed with a rare form of cancer called double hit lymphoma weeks before Oats' debut as the Bulls' head coach. It was devastating news for the Oats family --€" news that nearly led Nate to step away from coaching before the season began --€" but Crystal's prognosis has improved dramatically in the five life-changing months since, and she continues to motivate her husband's team as much as the team has motivated her.
"We're kind of underdogs, exceeding expectations," Nate Oats told FOX Sports in a phone interview Tuesday following his team's practice in Providence, R.I., where it will face the Hurricanes on Thursday. "And when we first got the diagnosis of the type of cancer she had, it was definitely not looking good. But it looks like she's going to beat it right now, and I think she was a little bit of an underdog in that ordeal too."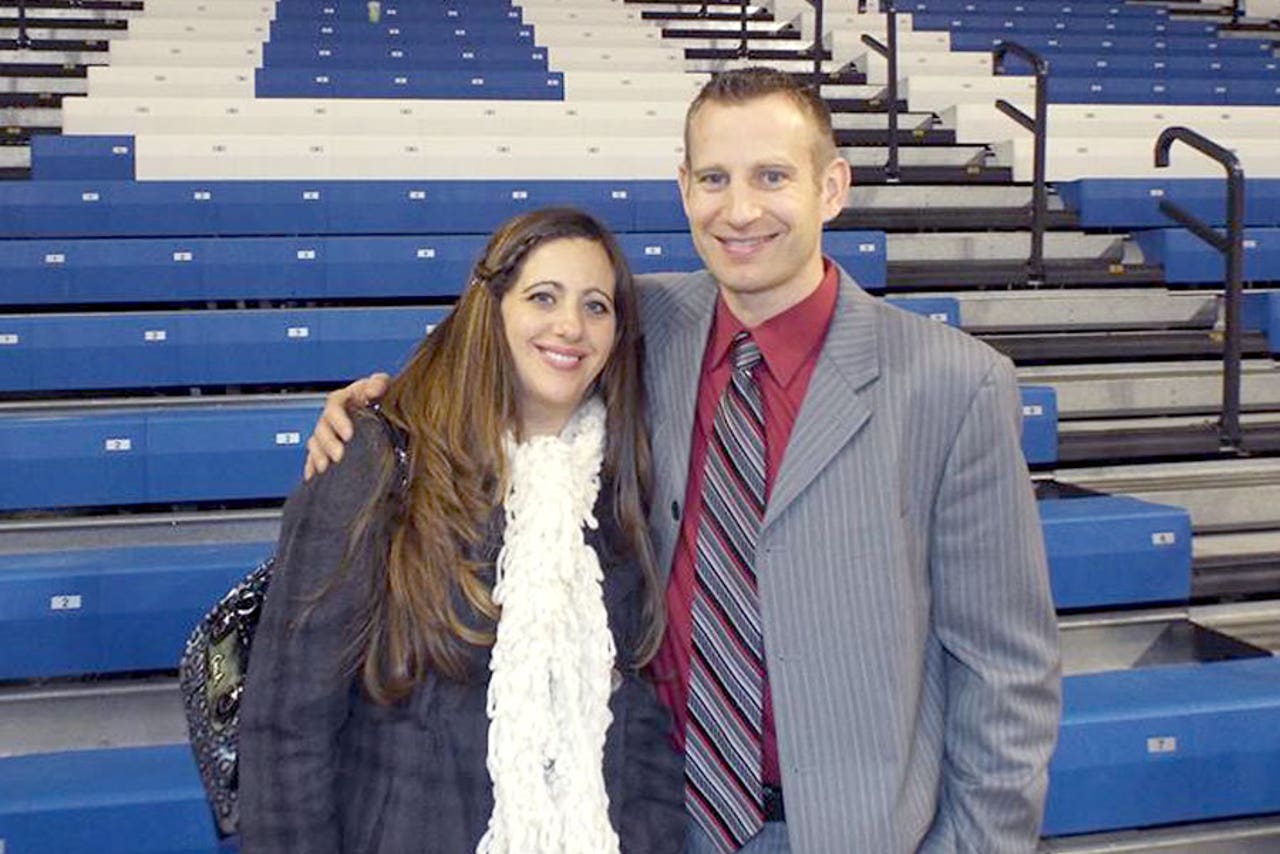 Crystal and Nate.

After 11 years as the coach at Detroit's Romulus High School, Oats joined the NCAA ranks in 2013, when then-Buffalo coach Bobby Hurley asked him to join his staff. In Oats' final season at Romulus, he led the school to its first state championship in 27 years, and last year, his second on the Buffalo bench, the Bulls made the program's first NCAA tournament appearance.
Shortly after Buffalo's opening-round loss to West Virginia, Hurley left Western New York to take the head coaching job at Arizona State, and a few days later, Oats was chosen to replace Hurley at Buffalo. With a seemingly strong core coming back, the Bulls appeared poised to pick up where they left off, but soon after Oats took over, Shannon Evans, the team's second-leading scorer, transferred, following Hurley to Tempe.
In addition to losing Evans, the team also lost Houston transfer Torian Graham, a former four-star recruit, to the Sun Devils before he ever suited up for the Bulls, and also saw junior college transfer Maurice O'Field flip his commitment from Buffalo to Arizona State.
Then in August, forward Justin Moss, the reigning MAC Player of the Year and the team's leading scorer and rebounder, was expelled from the university after allegedly stealing money from a campus dorm room.
A promising start to Oats' college head coaching career now looked grim, and things only got worse with the news of Crystal's diagnosis.
At that point, basketball took an immediate backseat for Oats as his attention shifted to Crystal's health and the couple's three daughters, Lexie, Jocie and Brielle. The family hired a full-time nanny to help take care of the girls, family members came into town to pitch in, and Oats, himself, was prepared to take a leave of absence from coaching to focus on caring for his wife of 17 years. But Crystal was having none of it and encouraged Oats to keep working, even if he felt like his priorities were out of order.
"She knew how much we, together, kind of sacrificed to get to this point and she didn't want to step in the way," Oats said. "The other thing is I think she knew that I don't know what I would have done with my time. She's going through chemo and obviously she needs extra help, but it's not like I can sit there with her 24/7 and do that much extra for her. So she knew I probably would've driven her nuts and I would have driven myself nuts.
"And most important, she wanted to be a part of something," Oats continued. "These games and our team kind of make her feel like she's not a cancer patient. She feels like a normal person. She shows up to games, she cheers, and it gives her a diversion from everything else going on. It's like her one thing that she's really dived into. She feels at home with the team, and she didn't want to miss all that."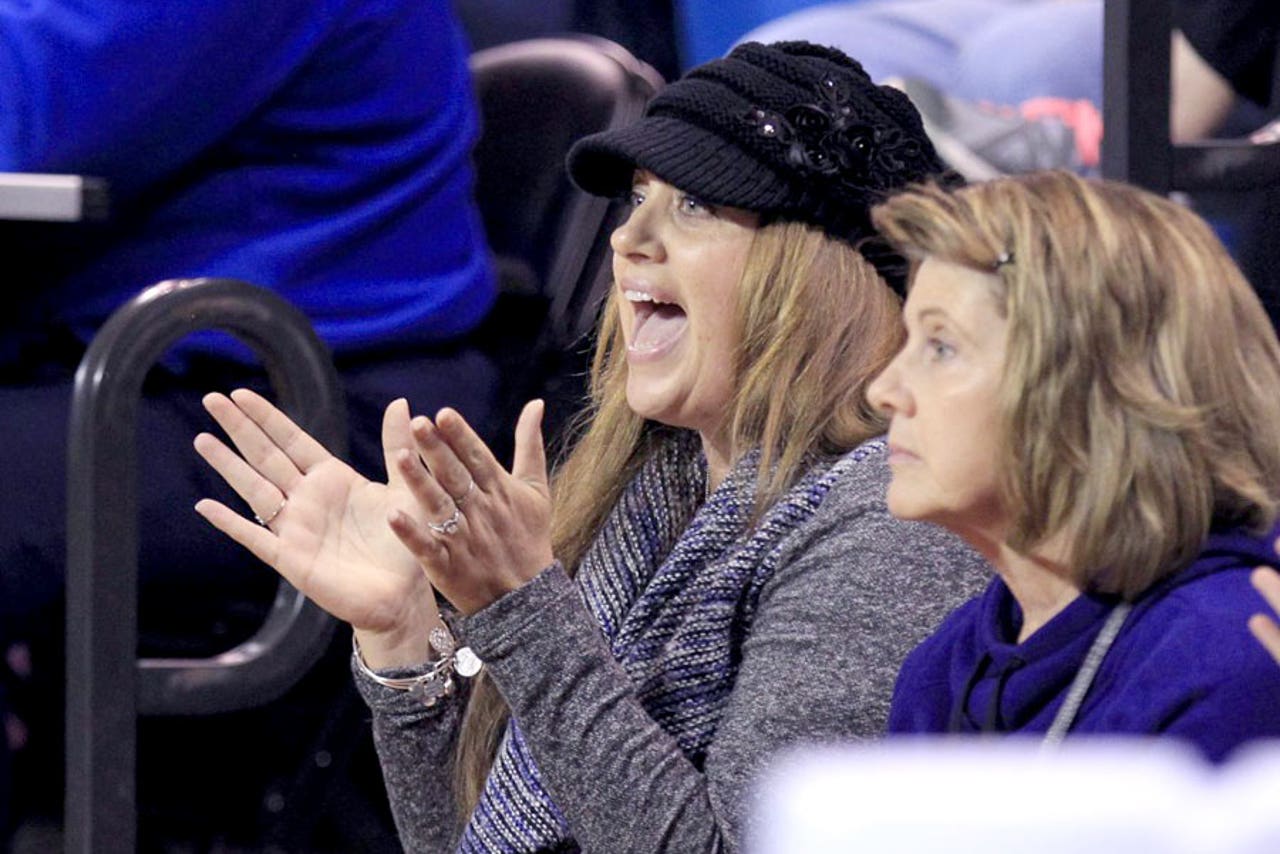 Crystal was able to join the team for the MAC tournament championship game last week.

Still, that didn't make being away from home any easier, so Oats made it a point to incorporate his family into the season as much as possible. During a 10-day road trip early in the season, Oats left the team for two days between games to return home and be by Crystal's side. At various points, his daughters have accompanied him on road trips --€" with 11-year-old Lexie joining him during a swing through Duke and Iowa State and 6-year-old Jocie and 3-year-old Brielle tagging along for a trip to Ohio.
"They all handle it a lot differently because they're at different stages of what they're able to understand," Oats said of his daughters. "They all know that mommy has cancer, but the 11-year-old obviously understands it a lot more than the other ones. So she, initially, knew there was a chance mom might die, and she understood that and that was tough on her.
"But with the 6-year-old and the 3-year-old, it's more 6-year-old things," Oats continued. "It's a lot more superficial stuff, and they love our nanny, Mackenzy, so to them it's almost like if mommy didn't get cancer, then Mackenzy wouldn't be here. So those two are handling it pretty well, and we've tried to make it as normal as possible."
And along the way, Buffalo began playing some pretty great basketball, too.
After finishing a tough non-conference slate 7-6 and losing two of their first three games in MAC play, the Bulls went 6-1 during a seven-game stretch in January and early February. The team later dropped three straight while leading scorer Lamonte Bearden served a three-game suspension, part of a 3-5 slide heading into the postseason, but Buffalo caught fire at the MAC tournament.
The trip was capped off by a 64-61 win over Akron in the conference championship game, as the team earned a second consecutive trip to the NCAA tournament, with Crystal surprisingly in attendance. Just days after completing her final chemotherapy treatment, Crystal was discharged from the hospital and found a ride from Buffalo to Cleveland the morning of the championship game so she could see the result in person with her kids by her side.
"It was so great," Oats said, "that she was able to be a part of the celebration."
Now, with a daunting first-round game looming, the only question is where the Bulls can go from here. When asked if he was surprised to be coaching in March, Oats said he wouldn't have ruled it out but also "wouldn't have put a ton of money on it." However, his team has also thrived despite low expectations all year, so the situation feels familiar, if nothing else.
"We were underdogs in the conference semifinal and we were underdogs in the conference final and we're underdogs again," Oats said. "So it's nothing new. We're obviously a little bit bigger underdogs here, but it still is what it is. I feel like we've got some players that belong, who can compete at this high major level, and I think we'll show that when it comes game time Thursday night.
"I think we've got a shot at the game," Oats continued. "I'm not going to go out there and make any stupid predictions, but we definitely can play with them if we play well."
But even if the first round ends in defeat once again, Oats and his family won't have any reason to sulk. Crystal's latest PET scans showed that her tumors are gone, and in April she will undergo a bone marrow transplant to hopefully prevent the cancer from returning in the future. She'll be at the arena Thursday with her daughters in tow --€" a reality that was far from guaranteed just a few short months ago --€" so in some ways, Oats has already won.
"When you have a bad day in practice or you've got to take a loss, whatever it is, nothing is that bad," Oats said. "Because you're dealing with real life issues. I mean, we've got to win. I told everyone at the beginning of the year that we're going to do everything we can to win, and I understand it's my job. But it's still not life and death."
You can follow Sam Gardner on Twitter or email him at samgardnerfox@gmail.com.
---
---