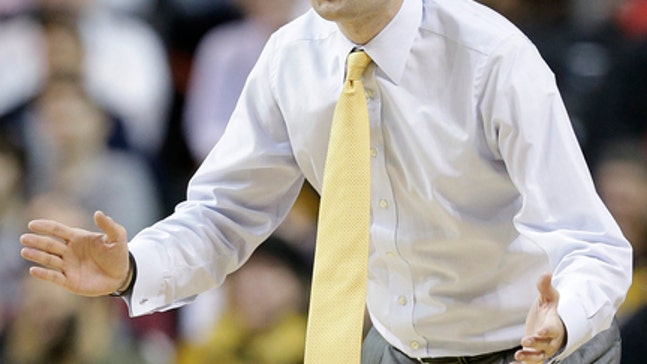 Coaching carousel pays off for Texas, VCU, Chattanooga
Published
Mar. 15, 2016 2:38 p.m. ET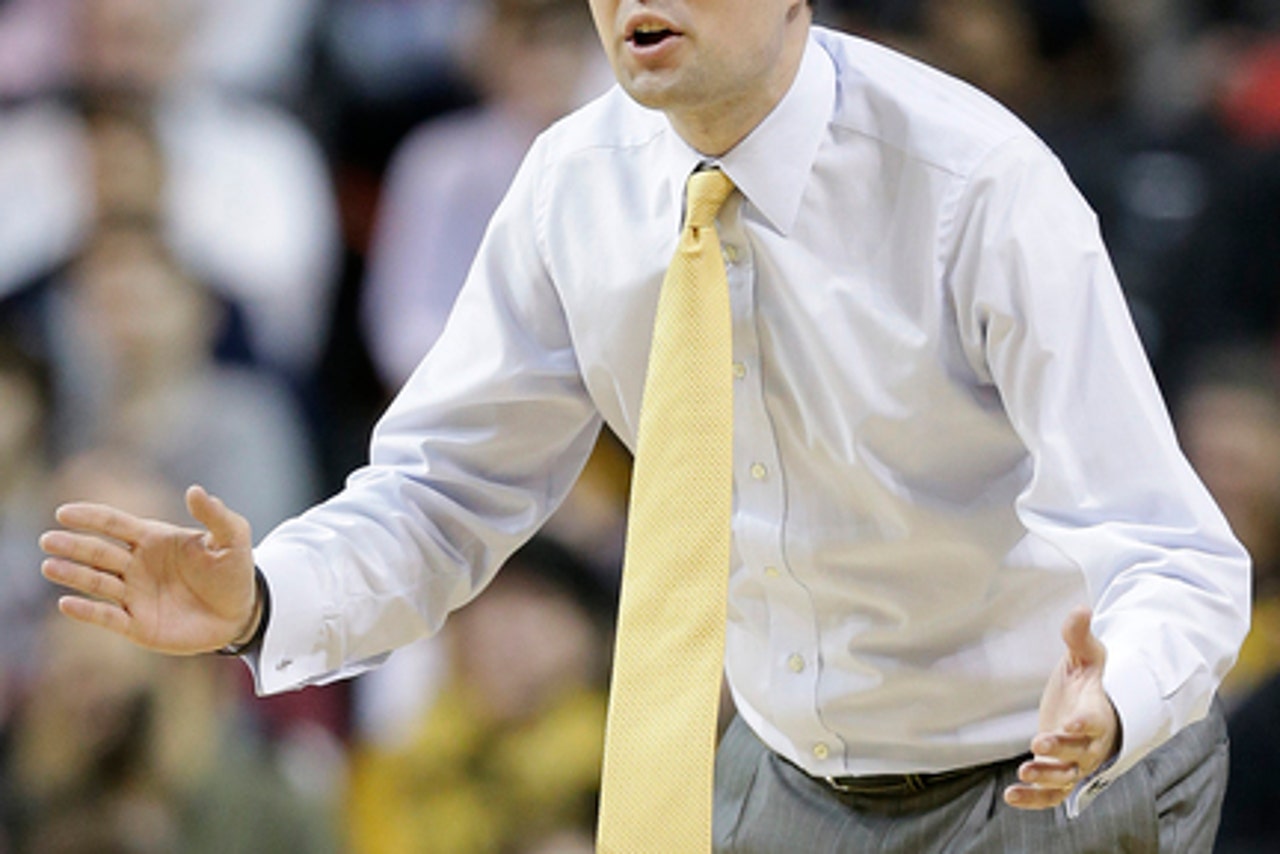 CHATTANOOGA, Tenn. (AP) One year after they were linked in the offseason coaching carousel, Texas, VCU and Chattanooga have something else in common: All three are in the NCAA Tournament with their new staffs.
Texas hired Shaka Smart away from VCU last April. VCU replaced Smart with Will Wade, a former VCU assistant who had spent the last two seasons as Chattanooga's head coach. Chattanooga hired Matt McCall, a former Florida assistant.
And everyone is happy.
Each coach is well aware of how the others are faring. Smart acknowledges he still keeps up with VCU, which could end up meeting Texas in a West Region semifinal next week. Wade said he can't help but cheer for Chattanooga when he watches his former team on television.
''I was more nervous watching them than I am when we play,'' Wade said. ''My wife almost had to leave the room because I was yelling at the TV so much.''
Texas (20-12) and VCU (24-10) are both playing in Oklahoma City this week, with Texas taking on Northern Iowa (22-12) and VCU meeting Oregon State (19-12) on Friday. Chattanooga (29-5) is the No. 12 seed in the East Region and plays Indiana (25-7) on Thursday in Des Moines, Iowa.
''It's not my team anymore, but it's not like you can go from that to nothing,'' Smart said of VCU. ''So I follow them very closely. I pull for those guys.''
These three schools are among 10 NCAA Tournament teams with new coaches, the highest number since 2008 and a dramatic increase from last year's total of two, according to STATS LLC. Other teams to make the field with new coaches include Buffalo (Nate Oats), Green Bay (Linc Darner), Hawaii (Eran Ganot), Holy Cross (Bill Carmody), Iowa State (Steve Prohm), Little Rock (Chris Beard) and Wisconsin (Greg Gard).
The connections linking Smart, Wade and McCall go beyond the events of last April.
Wade worked as an assistant on Smart's VCU staff from 2009-13 before beginning his head coaching career at Chattanooga. Smart and McCall both were assistants for Billy Donovan at Florida, though not at the same time.
McCall said he first met Smart several years ago at a camp when Smart was an assistant at Clemson and McCall was a director of basketball operations at Florida. McCall said he also knew Wade through their connection to Wyoming coach Larry Shyatt. Wade was a student manager at Clemson when Shyatt was coaching there, while McCall and Shyatt previously worked together at Florida.
McCall said he received advice from both Smart and Wade - and some other coaches - after taking over at Chattanooga. The Mocs won the Southern Conference title despite losing preseason conference player of the year Casey Jones to a season-ending ankle injury in December.
''To have three guys in the same circle right there who are in the NCAA Tournament is rare,'' McCall said. ''I think a lot of the credit goes to coach Donovan. I know he prepared me as a head coach for this opportunity. I owe the world to him, and I know Shaka would speak the same way about Billy and I know Will would say the same about Shaka.''
Chattanooga forward Justin Tuoyo has played for all three coaches.
He began his career playing for Smart at VCU and transferred to Chattanooga in 2013 in part because of the relationship he had developed with Wade. Now he has helped lead the Mocs to the NCAA Tournament in McCall's debut season.
Tuoyo said he still exchanges text messages with Wade just about every week and that his former coach sent congratulations after Chattanooga won the Southern Conference Tournament. But he also has enjoyed playing for McCall.
''It's just fun to play for him, that's the biggest thing,'' Tuoyo said.
Now all three coaches are in the tournament, and the bracket sets up a potential Sweet 16 showdown between Wade's Rams and Smart's Longhorns.
Wade isn't looking forward to the possibility of matching up with his former boss, and Smart acknowledges it would be ''odd'' to coach against his former players.
''It's tough when you play friends,'' said Wade, who exchanges frequent texts with Smart. ''You'd rather not. But if you do, you've got to roll it out and play.''
---
AP Sports Writers Henry Kurz and Ralph Russo and AP freelance writer Mark Rosner contributed to this report.
---