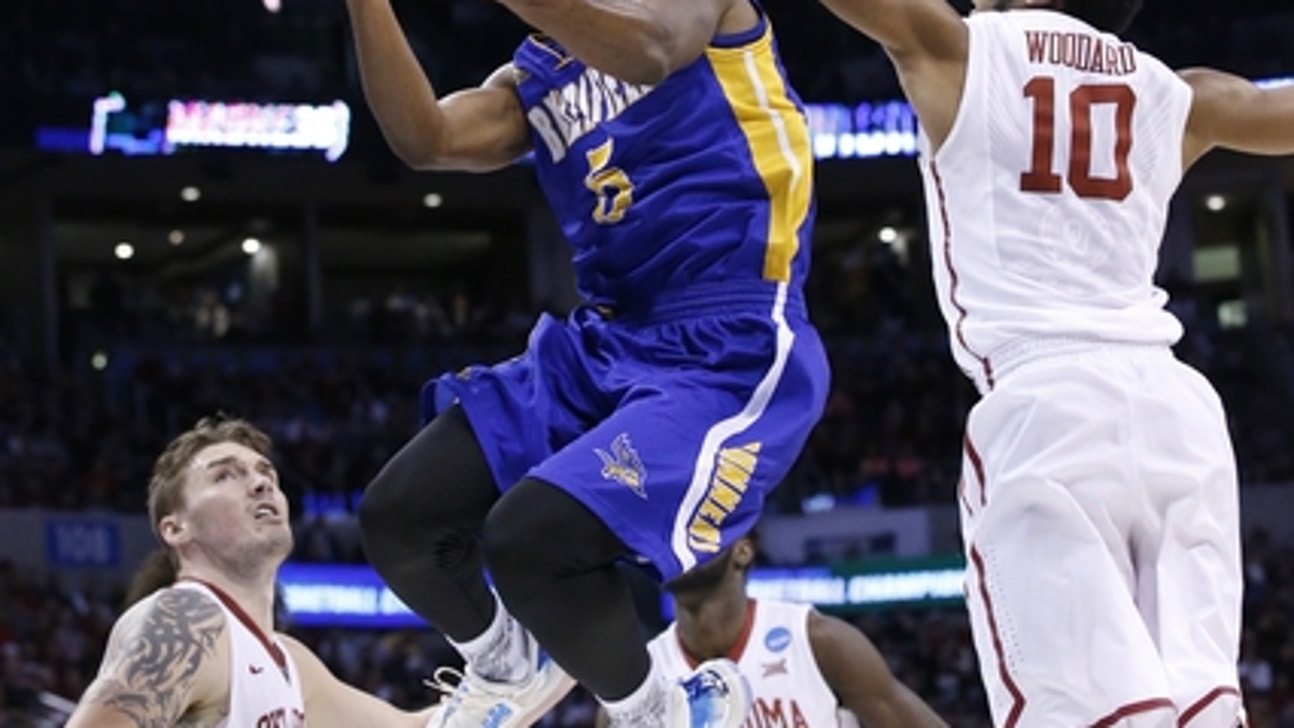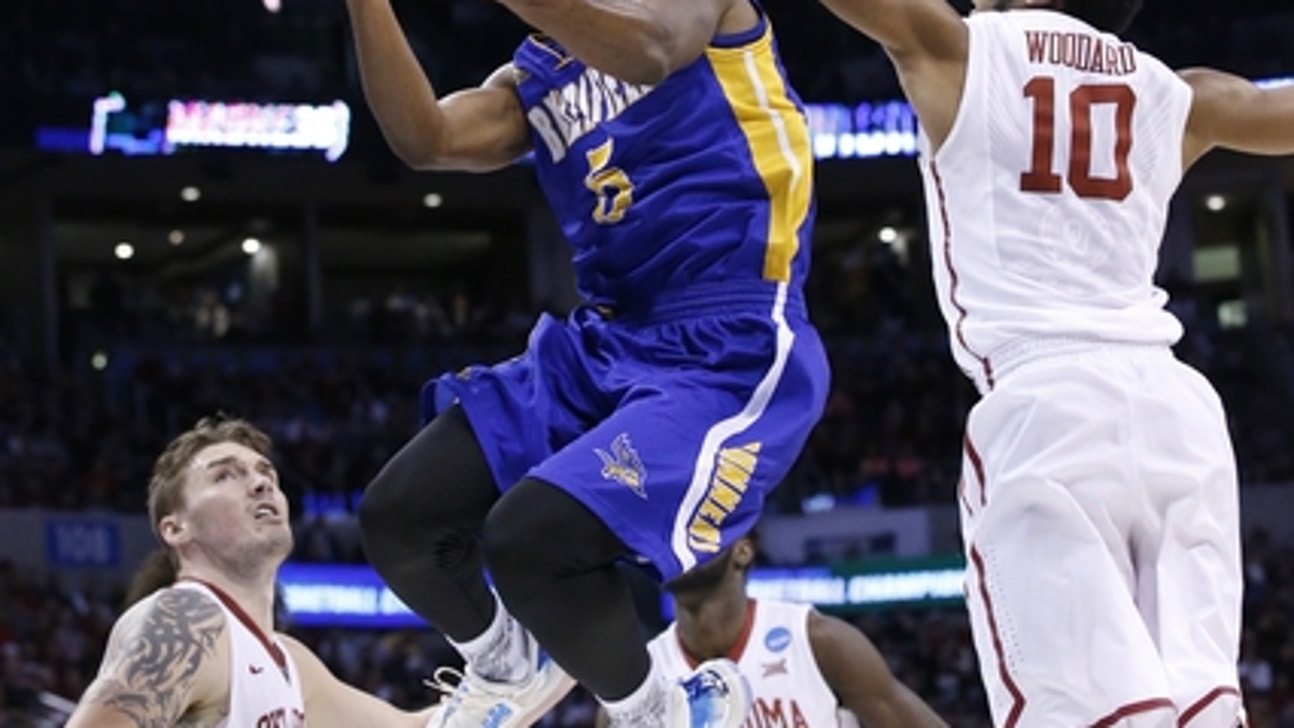 Coaches: Oklahoma much more than Buddy Hield
Published
Mar. 22, 2016 4:35 p.m. ET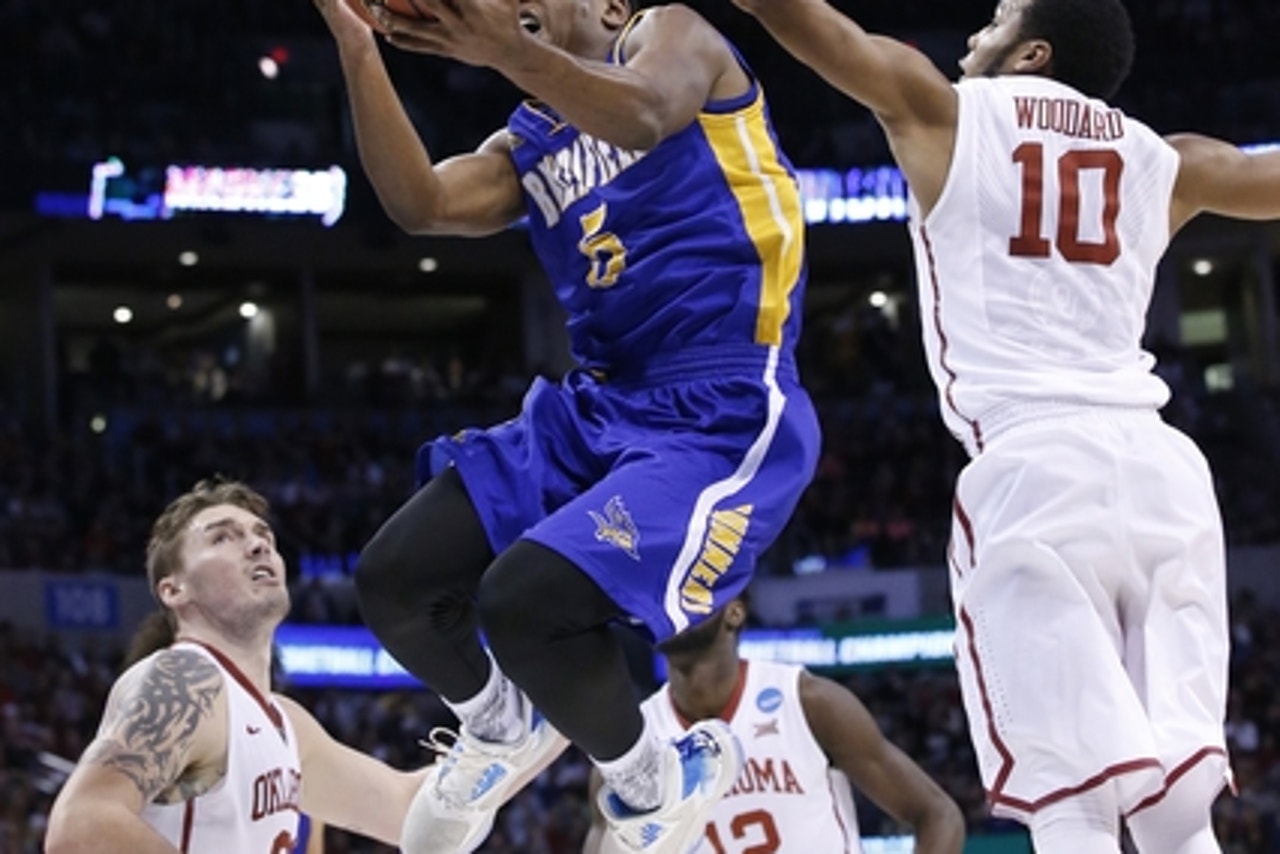 OKLAHOMA CITY (AP) Buddy Hield has drawn much of the attention surrounding Oklahoma's run to the Sweet 16 with his late-game scoring binges and clutch shots.
Although he's the leading scorer in the NCAA Tournament, he's just one reason the Sooners boast one of college basketball's most explosive offenses. Ryan Spangler, Isaiah Cousins and Jordan Woodard have joined Hield to start 102 consecutive games together. All four averaged double digit points this season and all have scored at least 1,000 career points.
In the three seasons they have started together, the Sooners have posted a 74-28 record. They'll try to add to their win total when they play Texas A&M on Thursday for a spot in the Elite Eight.
''I think they're a tough matchup because everybody they put on the floor can score, and it ought to be a heck of a game,'' Texas A&M coach Billy Kennedy said Sunday after his team rallied to beat Northern Iowa in the second round.
After Hield scored 29 of his 36 points in the second half of last Sunday's win over VCU, he talked about the teammates who lifted the team while he didn't score for more than 10 minutes to start the game -- the teammates who went on a run while he was on the bench for the final 4:25 of the first half with two fouls.
''I feel like when my teammates were scoring, I was scoring because the energy in the arena was so loud and everybody was just making plays for each other,'' he said. ''So even when I scored, I didn't really feel like it.''
Cousins, a 6-foot-4 point guard, averages 13.1 points, 4.6 rebounds and 4.5 assists. The senior can attack the basket, has a nice floater and he shoots 43 percent from 3-point range. He hit the game-winner on a mid-range jumper at LSU and had 19 points and 10 assists in a blowout win over Villanova in December.
Woodard, a 6-foot point guard, led the nation in 3-point shooting earlier in the season, and still shoots 44 percent from beyond the arc. The only junior in the group averages 12.8 points and 3.4 assists, and shoots 82 percent from the free-throw line. He scored 28 points in a win over Harvard and 27 in the thrilling 109-106 triple-overtime loss at Kansas.
Spangler, a 6-7 stretch power forward who is the glue of the team, averages 10.5 points and a team-best 9.3 rebounds. The senior shoots 55 percent from the field and 37 percent from 3-point range. He's mostly a guy who does the dirty work, but he scored a career-high 26 points on 10-for-13 shooting in a win over Oklahoma State. The Sooners are 25-3 when he scores at least six points and 2-4 when he doesn't.
The veteran foursome is the main reason Oklahoma ranks second nationally in 3-point percentage and sixth in total 3-pointers made.
''They're good enough from three where you've got to go out there and cover them a little bit,'' VCU coach Will Wade said before losing to the Sooners. ''So they've got a versatile, interchangeable roster.''
The fifth starter, Khadeem Lattin, is an athletic shot blocker and rebounder. Backup senior guard Dinjiyl Walker is a threat from 3-point range, and freshman guard Christian James has emerged as a dependable reserve.
''Obviously we all know about Buddy,'' Cal State Bakersfield coach Rod Barnes said before their first-round game. ''We can start right there and talk about their team. I think a lot of people probably put a lot of focus on him, but I think they've got some other players.''
---
Follow Cliff Brunt on Twitter: www.twitter.com/CliffBruntAP .
---