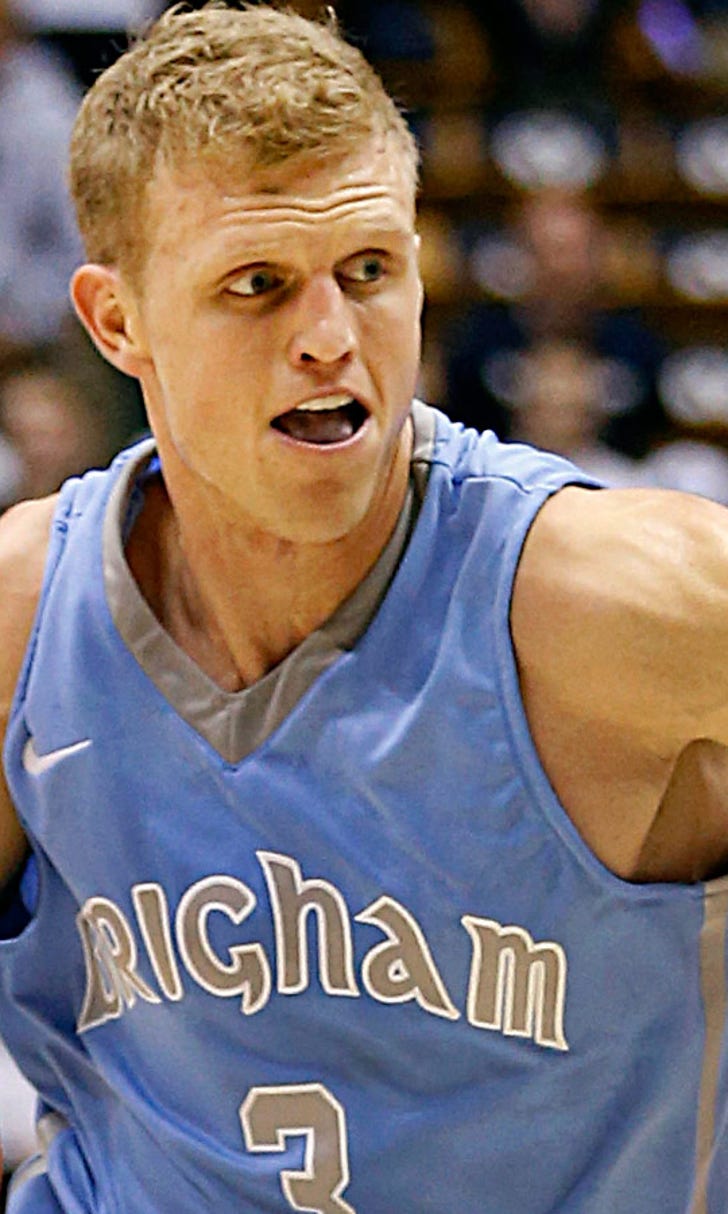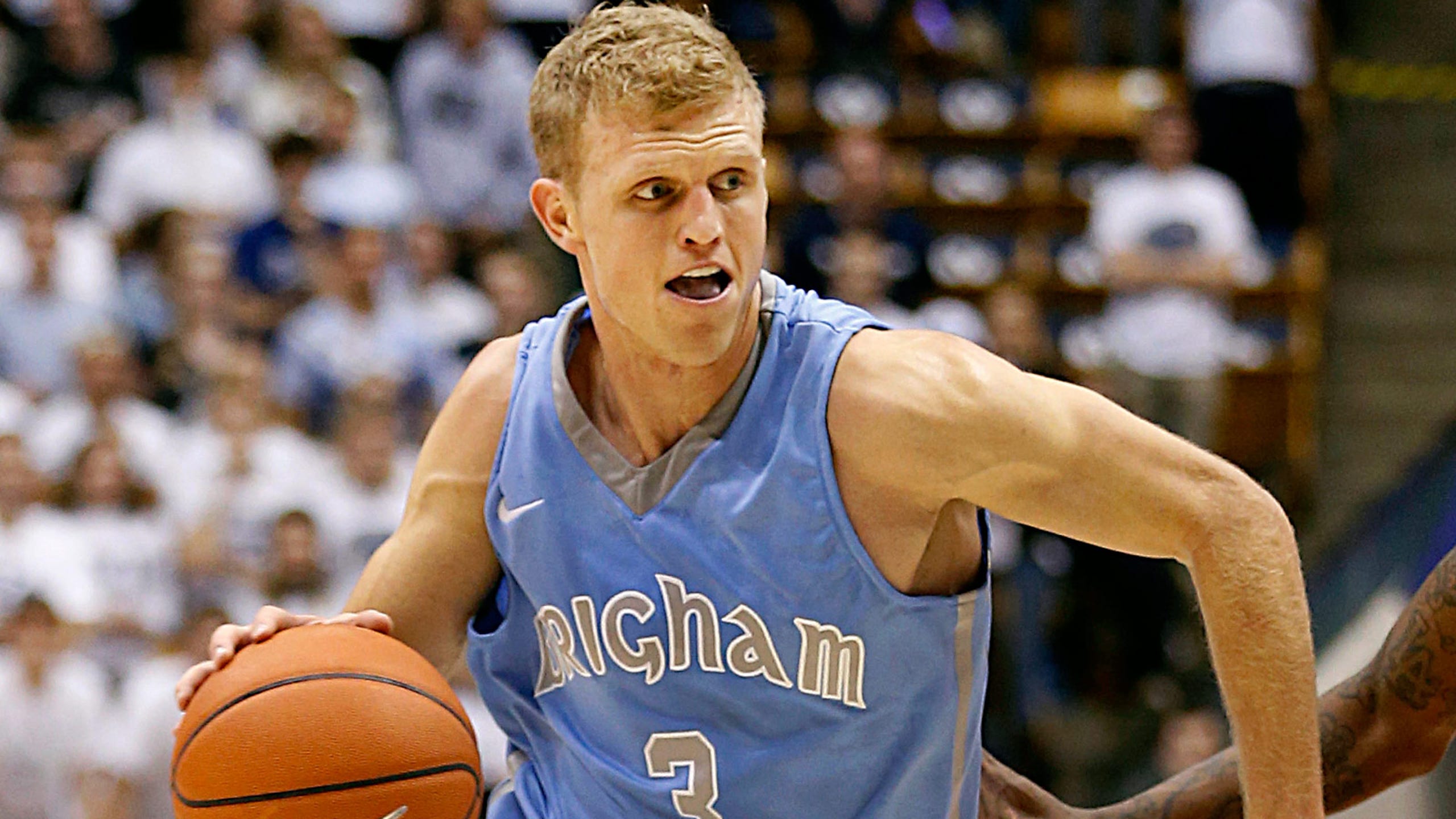 BYU star G Tyler Haws injures ankle, likely headed for MRI
BY foxsports • December 14, 2014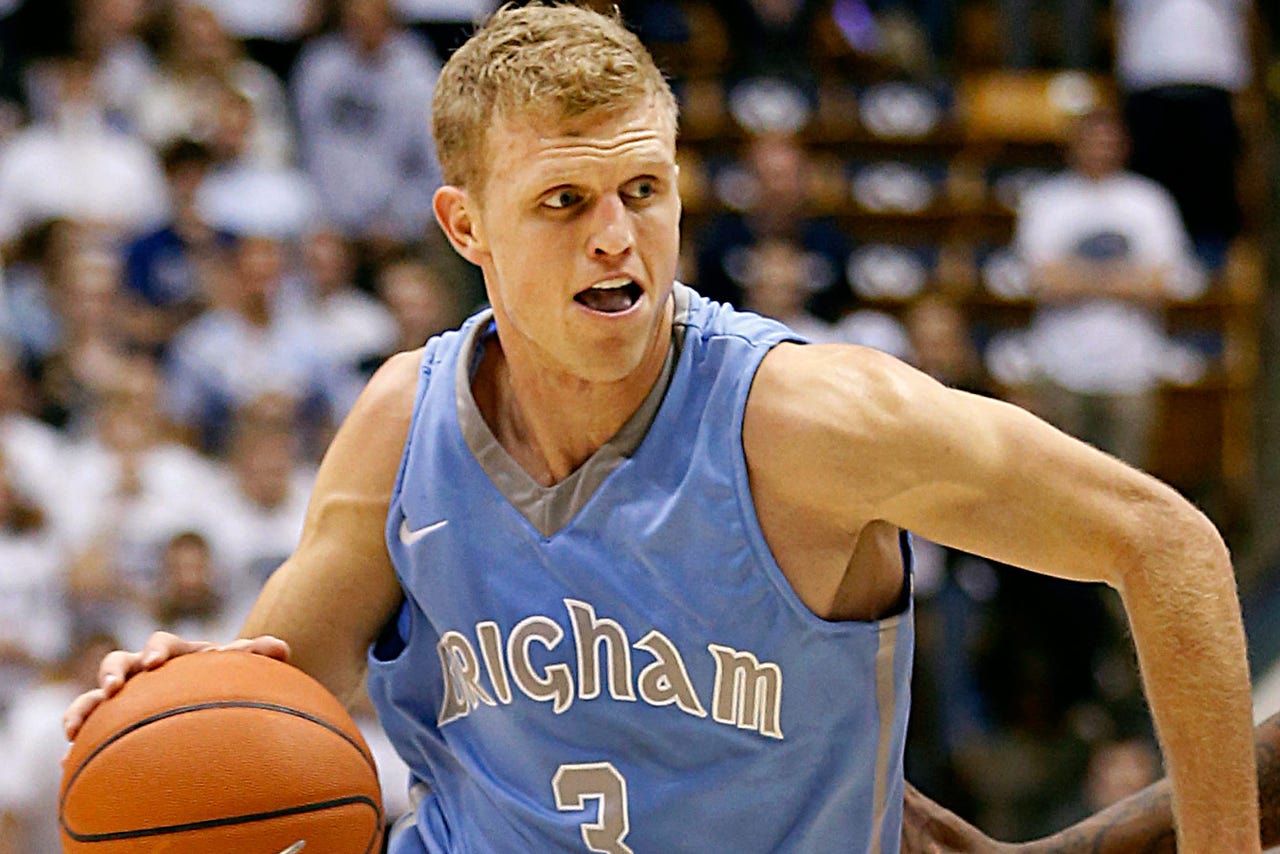 BYU could be without its leading scorer for awhile, as star guard Tyler Haws sustained an ankle injury during the Cougars' 76-60 win over Weber State on Saturday.
Haws, a senior who ranks third in the nation in scoring at 23.2 points per game, was injured with 3:29 left in the contest when his left foot rolled after getting tangled with another player.
Haws tried standing after sustaining the injury but was unable. Clearly in pain, he needed assistance to leave the floor and did not put any weight on the leg.
Cougars coach Dave Rose said that Haws is expected to have an MRI to determine the extent of the damage.
"We're hoping it's a sprain and we'll get that checked out and find out and see how he can recover from that," Rose said. "We'll probably have an MRI and we'll be really cautious with this because ankles have not been good to us, so hopefully we can catch a break here."
BYU has reached the NCAA Tournament in seven of the last eight years, including last season, when the Cougars lost to Oregon in the second round. BYU's next game is Dec. 20 vs. Stanford, another team that reached the NCAAs in 2014.
---