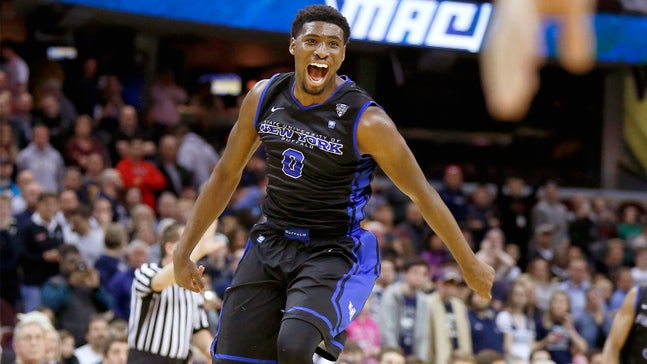 Buffalo teams pull off trio of frantic, fantastic victories at conclusion of games
Published
Mar. 12, 2016 10:00 p.m. EST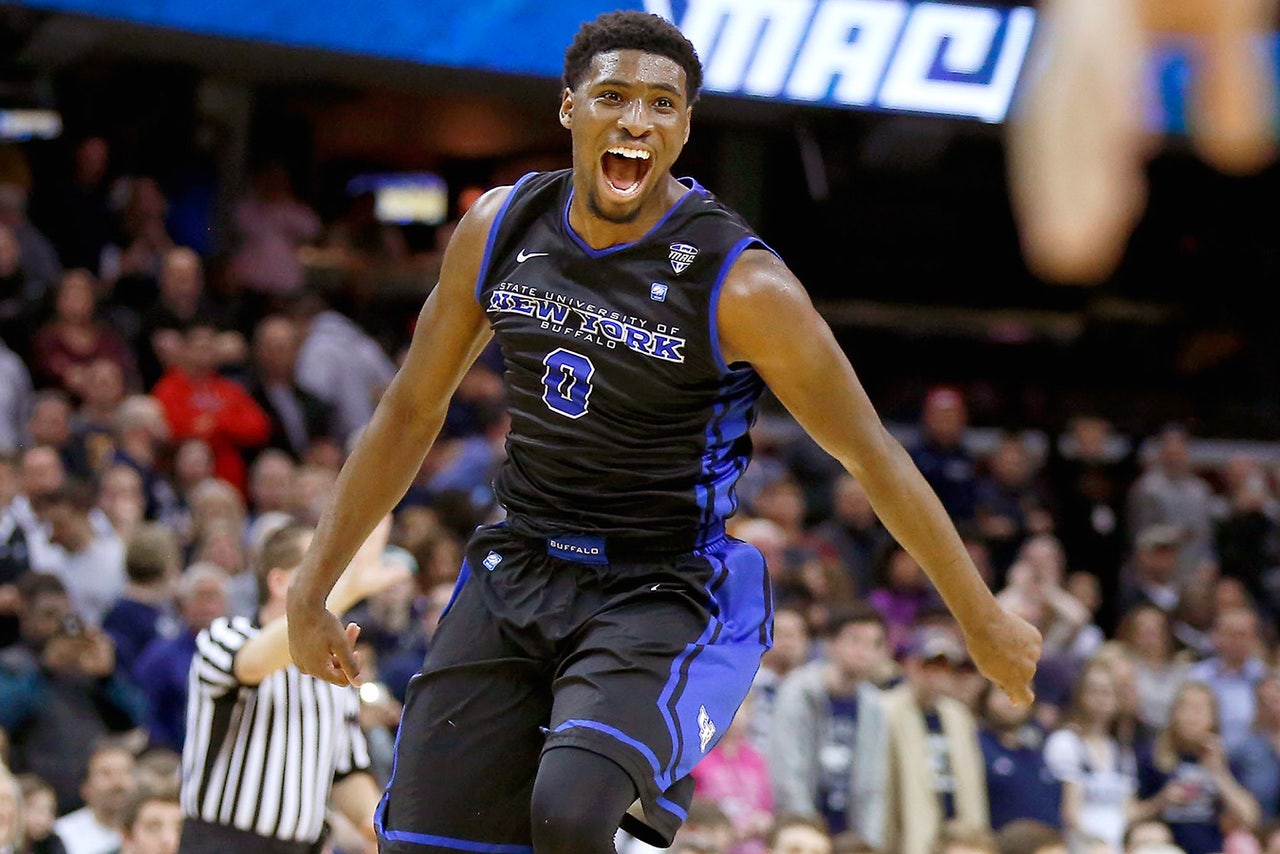 Buffalo fans enjoyed quite the sports trifecta on Saturday. None of it happened near a racetrack but each victory was basically a photo finish.
The University of Buffalo saw both of its basketball teams earn NCAA tournament bids with victories in the MAC tournaments.
The Sabres, meanwhile, got the second goal of the game from rookie sensation Jack Eichel to down the Carolina Hurricanes.
Ladies first, of course.
The Buffalo women came into the MAC tourney in Cleveland long shots to win the tournament. Yet, they somehow got by the first, second and fifth seeds to earn the school's first women's bid to the NCAA dance.
The victory came on a shot by a player from that well-known suburb of the Western New York city .... Australia.
Stephanie Reid hit an eight-foot bank shot at the buzzer in overtime to give Buffalo a 73-71 victory over Central Michigan in Cleveland and the MAC title.
How bad did Reid want to play at Buffalo? The Buffalo News reported she skipped a family vacation to Hawaii when she learned an Australian-born assistant at Buffalo was coming Down Under to scout her club team.
Reid and her teammates found paradise when she hit the shot.
The men, meanwhile, didn't have quite as much drama as their female counterparts. They won with plenty of time to spare ... two seconds.
The Bulls' Blake Hamilton drilled a three-point shot to send Buffalo to its second straight NCAA tournament. Buffalo had to survive a stirring Akron rally before escaping with a 64-61 victory and bid to the NCAA tournament.
Not to be outdone, Jack Eichel notched the 22nd goal of his freshman season to give the Sabres a 3-2 victory.
Evander Kane found Eichel breaking free and he beat goaltender Cam Ward between the legs with only one second left on the clock for his second goal of the game.
One doesn't need to be a math whiz to figure out that three victories with a grand total of three seconds left to play in a collective trio of games is spectacular for Buffalo.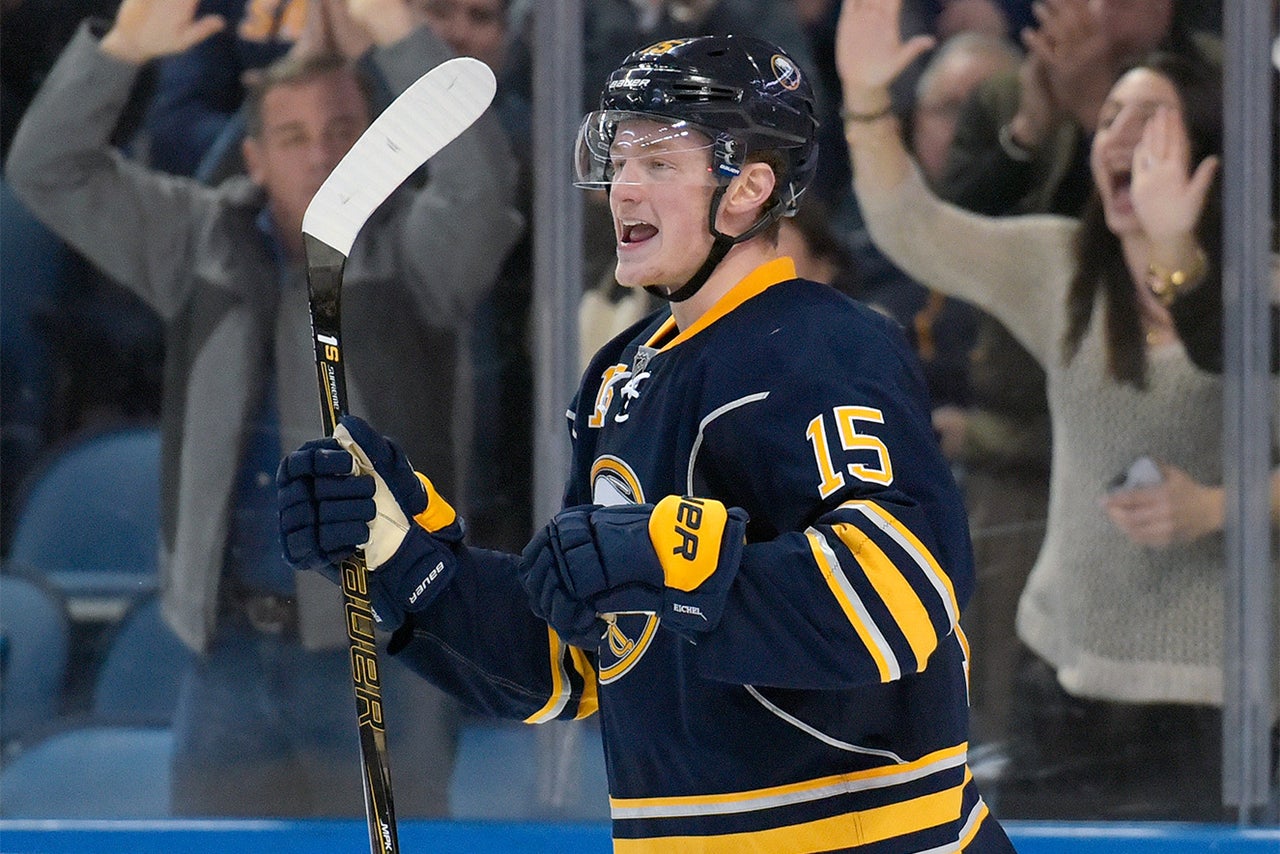 ---