Bryant Bulldogs
Bryant Bulldogs
Bryant-Duke Preview
Published
Nov. 13, 2015 11:44 p.m. ET

Duke coach Mike Krzyzewski believed there could be a bit of a learning curve for his new starters early on after several key performers moved on from last season's title team.
The fifth-ranked Blue Devils, however, seemed to pick things up pretty quickly in the opener.
After beginning their latest reign with a promising effort, Duke goes after its 118th straight nonconference home win Saturday night in a quick turnaround against Bryant in the 2K Classic.
With Jahlil Okafor, Justise Winslow and Tyus Jones now playing in the NBA, Krzyzewski has reloaded his program with an entirely new starting five from its NCAA Tournament run.
The Blue Devils, however, should be able to lean on Grayson Allen. He averaged 4.4 points as a reserve last season but scored 16 in a 68-63 win over Wisconsin in the National Championship game.
The sophomore guard picked up where he left off Friday with 26 points in a 92-74 home win over Siena. Allen has totaled 43 points in his last two at Cameron Indoor Stadium dating to last season.
"I'm not saying he can do that every game, but that shouldn't be a surprise," Krzyzewski said. "Grayson is a really good player.''
Senior forward Amile Jefferson, who started 26 games last season, had a career high-tying 19 points and 12 rebounds in the 2K Classic opening round. Forward Brandon Ingram scored 15 in his debut, while fellow highly touted freshman Luke Kennard had nine points off the bench.
The Blue Devils shot 45.5 percent but missed 19 of 25 from 3-point range. Perhaps most importantly, they forced 17 turnovers and only trailed for about 10 seconds early on.
"I thought maybe they were a little bit nervous. First start, first game. So, we need to grow up. Overall, good," Krzyzewski said. "Hopefully, we can have a quick turnaround and do well (Saturday) night before heading on the road for three games."
Duke has been unbeatable at home versus nonconference opponents, winning by an average of 26.7 points during a winning streak that began following an 83-82 loss to St. John's in 2000.
Bryant, facing the Blue Devils for the first time, will take its shot at ending that remarkable run in its season opener. The Bulldogs finished third in the Northeast Conference in the 2014-15 regular season before winning their first postseason contest since joining Division I in the first round of the conference tournament.
"We want to challenge ourselves against the best and we want to take advantage of these nonconference opportunities, not only to test ourselves but also to grow the Bryant name nationally," coach Tim O'Shea said. "There's no better way to do that in college basketball than to play Duke."
Although they lost all-conference selections Dyami Starks and Joe O'Shea from last season's 16-15 squad, the Bulldogs have welcomed back All-NEC preseason pick Dan Garvin after he averaged 10.8 points with team highs of 7.9 rebounds and 1.5 blocks as a sophomore.
Bryant has dropped eight of nine all-time meetings with current members of the ACC, with its only victory coming in a 56-54 win at Boston College during the 2012-13 season. The Bulldogs also have lost five games by an average of 29.6 points versus ranked opponents.
---
---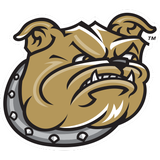 Get more from Bryant Bulldogs
Follow your favorites to get information about games, news and more
---