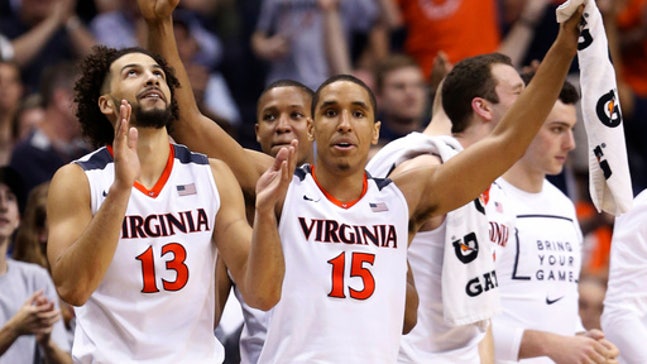 Brogdon, Gill look to help Virginia make deep run in tourney
Published
Mar. 14, 2016 6:26 p.m. EDT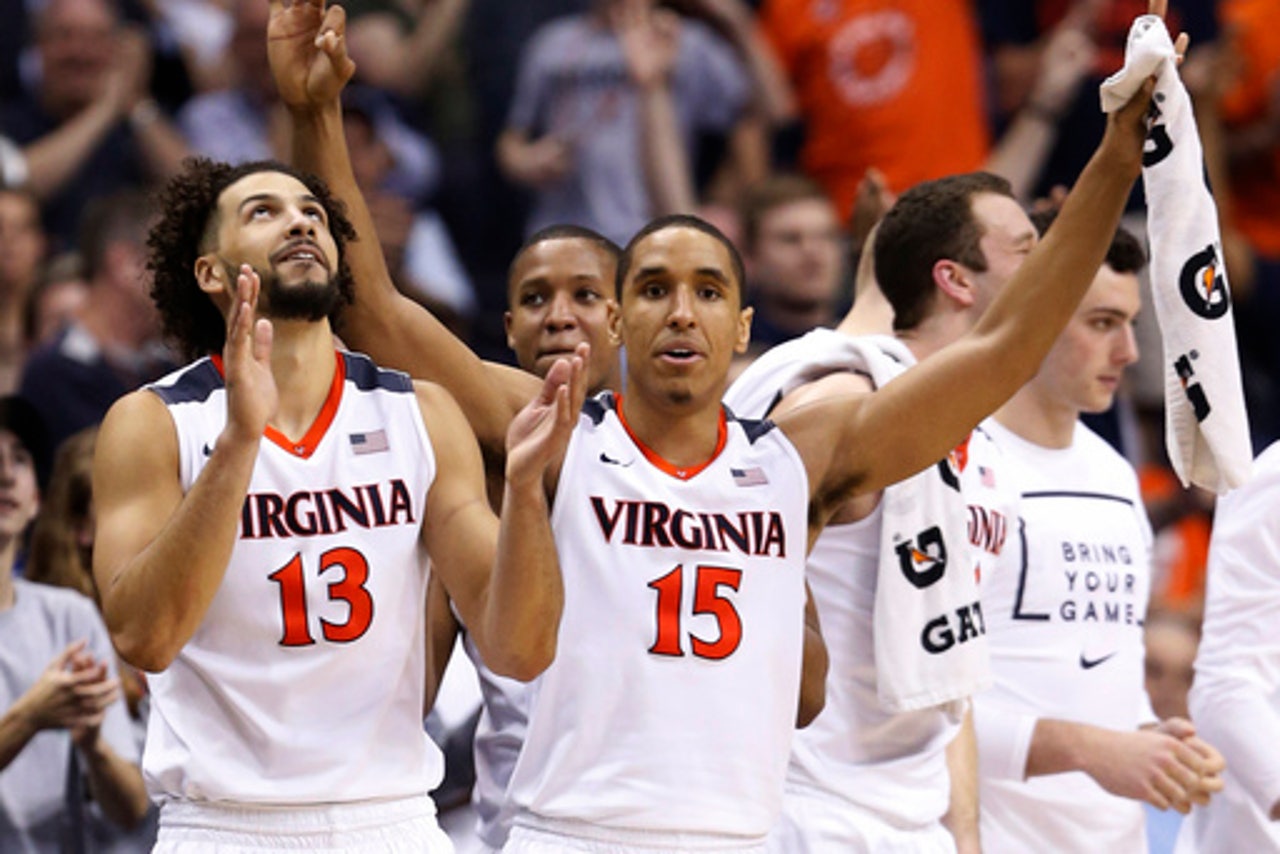 CHARLOTTESVILLE, Va. (AP) Malcolm Brogdon and Anthony Gill have been among the leaders in one of the best stretches in Virginia's basketball history.
Both would love to finish their college careers with something more to show for it than just memories.
The fourth-ranked Cavaliers, a top seed in the NCAA Tournament for the second time in three years, open play on Thursday against Mid-Eastern Athletic Conference champion Hampton (21-10) in the Midwest region in Raleigh, North Carolina. Virginia has won 109 games over the past four seasons under coach Tony Bennett, the second-most in a four-year stretch in program history, but their next loss will be the last for Brogdon, Gill and fellow scholarship seniors Mike Tobey and Evan Nolte.
''It's a lot of guys on the team's last year, and it would be awesome to go as far as we can,'' Gill said Monday. ''Like Coach Bennett said, that's one of our goals - to put ourselves in the best position to be successful in this tournament - and we're really looking forward to it.''
Virginia (26-7) won 30 games each of the last two seasons, and won or shared the Atlantic Coast Conference regular seasons title both years. As impressive as that is, both seasons ended abruptly - in the Sweet 16 two years ago and the second round last year - with losses to Michigan State.
Brogdon, though, said even with just one more chance to capture the school's first national title, their best bet is to focus on Thursday and nothing more.
''I think it's important for us to take this one game at a time, and not worry about the past, not get too far ahead of ourselves, worry about Michigan State or other teams,'' he said. ''Just take it one game at a time and worry about Hampton, but do the best we can.''
Brogdon, the ACC player of the year and the league's defensive player of the year, has said the Cavaliers were too relaxed in the postseason. Bennett hopes this season, because it included more adversity, better prepared his team for the rigors and urgency of the tournament.
''Having been in so many close games, having dropped some games, you realize you've got to be at your best,'' Bennett said. ''It's a fine line. ... I think you have to be ready. You have to be focused and play hard but you have to go out and enjoy it and play and be freed up to play, and I think we understand.''
It's a balance, Bennett said, between having fun and the desire to have a special achievement along the way.
''I think nothing can take away what these guys have established in this program over their careers, which has been terrific, but we certainly want to finish well,'' Bennett said. ''That would be a terrific for their career, and, of course, our program, to really finish as well as we can in the NCAA Tournament.''
---