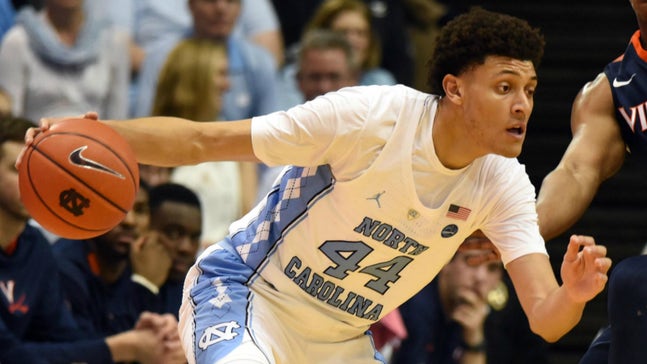 Bracket Watch: ACC finally grabs a No. 1 seed – for now
Published
Feb. 21, 2017 10:14 a.m. ET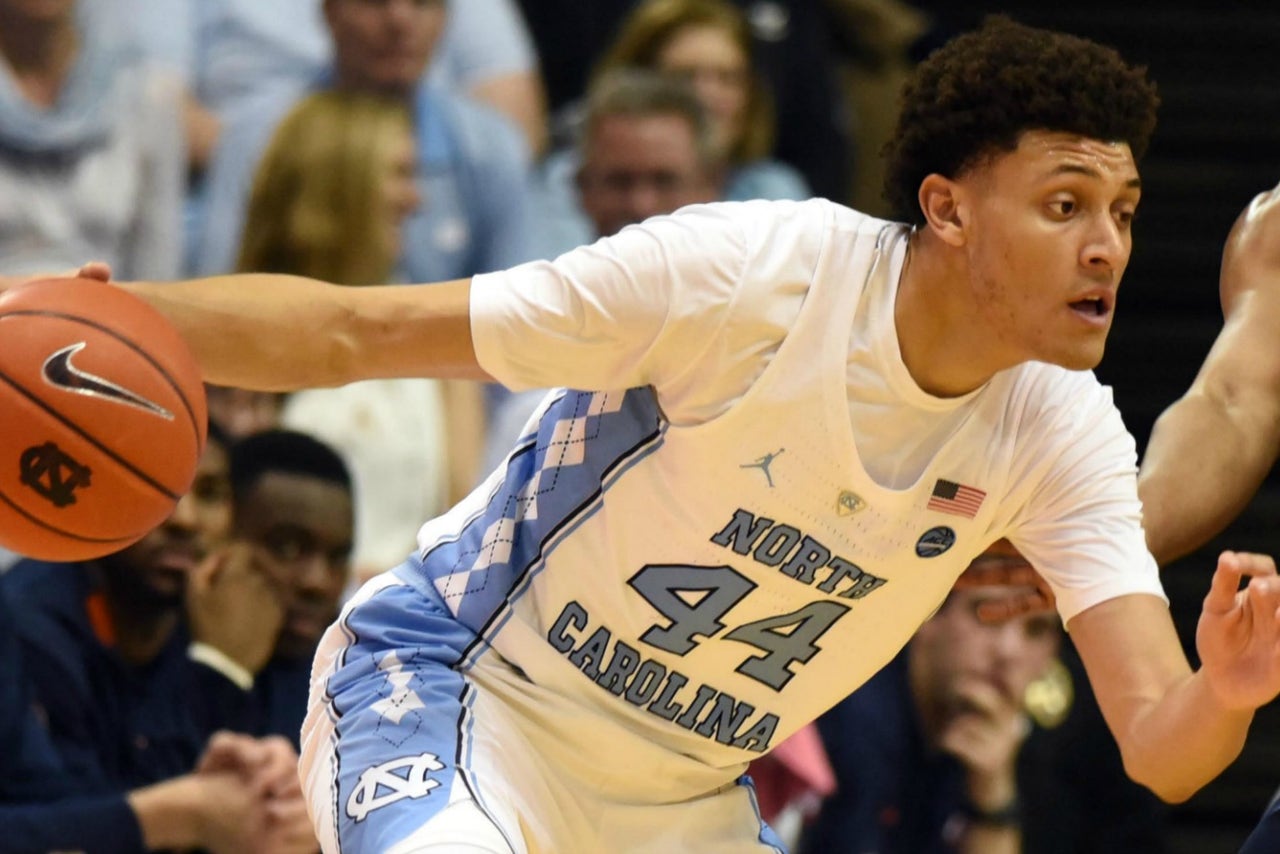 For the first time since I started publishing these brackets in mid-January, an ACC team – North Carolina – claims the fourth No. 1 seed. The 23-5 Tar Heels displaced 22-5 Baylor, which fell off the top line for the first time all season.

I'd say there's a decent chance an ACC team remains one of the top seeds come Selection Sunday. The question is whether it will still be North Carolina.

Roy Williams' team sits alone atop the conference right now at 11-3. But it's also benefited from what Ken Pomeroy ranks as the ACC's easiest league schedule to date. That will change soon enough; three of UNC's last four games are against Top 25 foes Louisville, Virginia and Duke.

If the Tar Heels slip up, 22-5 Louisville is sitting just two spots behind them at No. 6 on my overall seed list, and both 22-6 Florida State and 22-5 Duke aren't far behind. Neither is a pair of Pac-12 teams, 24-4 Oregon and 25-3 Arizona.

Villanova, Kansas and Gonzaga seem entrenched as the first three No. 1 seeds, but the fourth one should remain up for grabs through the conference tournaments.

A reminder: Selection Sunday is March 12, and the tourney begins March 14. The Final Four is April 1-3 in Phoenix.

* -- Denotes projected conference champion, automatic berth

This edition's bracket is East vs. South and Midwest vs. West in the national semifinals, based on the order of my No. 1 seeds.

 

BRACKET WATCH
EAST REGION (NEW YORK)

Seed
Team
Location
1
Villanova*
at Buffalo
16
NC Central*
8
Virginia Tech
9
Iowa State
4
West Virginia
at Buffalo
13
Monmouth*
5
Virginia
12
UNC Wilmington*
6
SMU*
at Orlando
11
Kansas State
3
Florida State
14
Princeton*
7
South Carolina
at Salt Lake City
10
Michigan State
2
Arizona*
15
Florida Gulf Coast*
SOUTH REGION (Memphis)

Seed
Team
Location
1
North Carolina*
at Greenville, SC
16
North Dakota State*
8
Dayton*
9
Michigan
4
UCLA
at Sacramento
13
Belmont*
5
Maryland
12
Middle Tennessee*
6
Creighton
at Indianapolis
11
Clemson
3
Kentucky
14
Bucknell*
7
Minnesota
at Tulsa
10
Wichita State*
2
Baylor
15
Furman*
MIDWEST REGION (KANSAS CITY)

Seed
Team
Location
1
Kansas*
at Tulsa
16
UC Irvine*/New Orleans*
8
Miami
9
VCU
4
Butler
at Milwaukee
13
Valparaiso*
5
Wisconsin
12
Vermont*
6
Notre Dame
at Orlando
11
Seton Hall/TCU
3
Florida*
14
Akron*
7
Oklahoma State
at Indianapolis
10
Marquette
2
Louisville
15
North Dakota*
WEST REGION (SAN JOSE)

Seed
Team
Location
1
Gonzaga*
at Salt Lake City
16
Texas Southern*/Mount St. Mary's*
8
Xavier
9
USC
4
Purdue*
at Milwaukee
13
Nevada*
5
Cincinnati
12
UT Arlington*
6
Saint Mary's
at Greenville, SC
11
Wake Forest/Cal
3
Duke
14
UNC Asheville*
7
Northwestern
at Sacramento
10
Arkansas
2
Oregon
15
Cal State Bakersfield*


LAST FOUR IN: Seton Hall, TCU, Wake Forest, Cal

FIRST FOUR OUT: Syracuse, Tennessee, Illinois State, Providence

NEXT FOUR OUT: Pittsburgh, Texas Tech, Indiana, Alabama

MULTIPLE BID CONFERENCES: ACC (10), Big Ten (7), Big 12 (7), Big East (6), Pac-12 (5), SEC (4), A-10 (2), American (2), WCC (2)
---