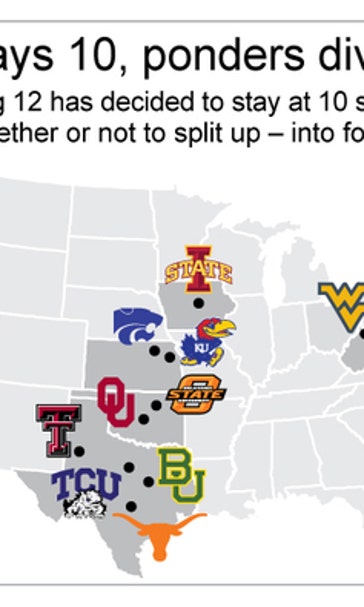 Bowlsby disagrees with Iowa State AD's synopsis of Big 12
BY foxsports • October 25, 2016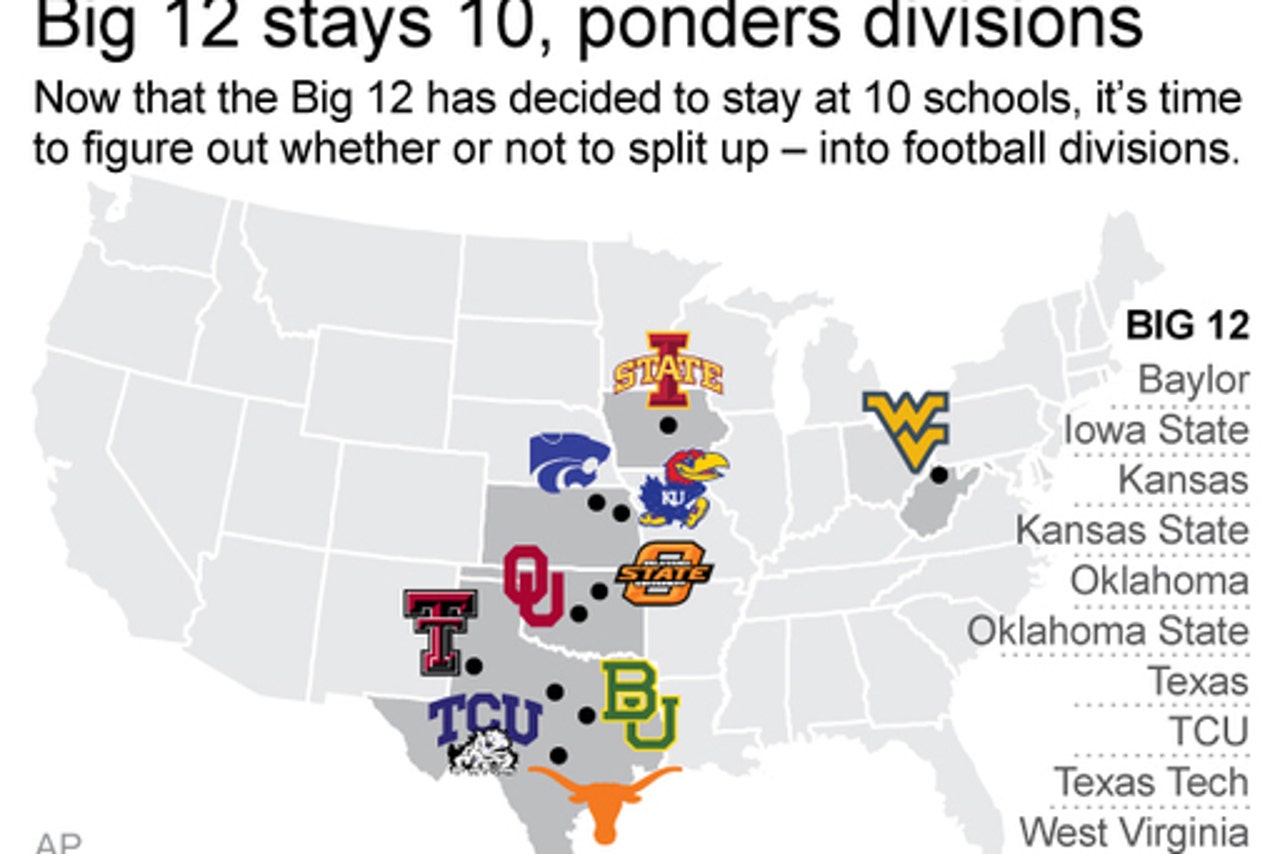 KANSAS CITY, Mo. (AP) Big 12 Commissioner Bob Bowlsby bristled at the suggestion that without Oklahoma and Texas the league is akin to the Mountain West.
Iowa State athletic director Jamie Pollard made that assertion during a radio interview last week, shortly after the Big 12 decided against expansion . Pollard also said the only difference between Iowa State and schools that wanted into the 10-member league is that the Cyclones are already in.
Asked about Pollard's comments at the conference's annual basketball media day Tuesday, Bowlsby tersely replied: ''I don't share that vantage point.''
Some league athletic directors have been critical of the Big 12's expansion process, arguing they should have had a bigger role in the deliberations, while others wonder if the league is built to last . Discussions were conducted at the level of university presidents and chancellors, in some cases career academicians with little background or knowledge of college sports.
''Our composition process was like every other one I've been around. It was managed at the presidential and chancellor level,'' Bowlsby said. ''We shared as much information with the athletic directors in as timely a manner as we could, but the board was clear that this was going to be managed at their level. They run this league and (boards) run every league.''
The league spent three months analyzing, vetting and interviewing possible members before deciding last week to take expansion off their agenda. Bowlsby said it was not a decision ''not to expand,'' but rather an ''endorsement and reinvestment in the 10 that we had.''
Oklahoma President David Boren said the decision was unanimous and that no school was discussed or voted on during roughly five hours of deliberations. Among the 11 schools that sought to join the league were Cincinnati, UConn, Houston, BYU and Colorado State.
The expansion discussions were driven primarily by football, because of the massive revenue that comes with the sport. But the Big 12 also generates significant revenue in men's basketball with marquee programs such as Kansas, Oklahoma and Texas often on the national stage.
Several league coaches said Tuesday that they support the decision to remain at 10 schools. The smaller number allows them to play a double-round robin schedule, and with few weak schools, that means strong RPI numbers when the NCAA Tournament rolls around.
''Being very, very new to the conference, I'll be honest, I've just kind of taken a back seat,'' Oklahoma State coach Brad Underwood said. ''I'm excited about our members and I think we have a great, great league, and we don't have to play second fiddle to anybody.''
---